The 11 Shopify Plugins You Should Install Right Away
by Ana Gotter • June 1, 2018
With Shopify, setting up your ecommerce store is a simple and straightforward process. Everything is cleanly laid out for you, with step-by-step instructions and an exceptional interface that makes the entire process easy.
Shopify plugins are no different.
Plugins can be downloaded through the app store and then installed on your storefront. In many cases, installation is just as easy as you'd hope–it only takes a few clicks! Some plugins are free, some you have to pay for, but when you find the right ones, they'll elevate your storefront significantly.
Shopify plugins can do everything from help you tackle your accounting to automating your shipping and sharing customer reviews online. Unsurprisingly, there are hundreds of apps for any given use you can think of, so it can be difficult to decide where to get started.
In this post, we'll go over the 11 Shopify plugins that can help you sell more (and sell more efficiently) almost instantly.
1. Yotpo Reviews
Yotpo is an extraordinary tool that helps businesses collect and display user-generated content (UGC), so it's no surprise that their Shopify plugin is immensely valuable.
The Yotpo Reviews plugin is one I immediately recommend to all Shopify storeowners. It can automatically do the following:
Send well-timed emails to customers asking for reviews
Display these reviews on your Shopify store in a small widget
Give you full moderation control
Help push traffic from Facebook and Twitter
Display your product ratings on Google Shopping
And that's just the free plan (additional features can be found for additional cost here). Since even just one good product review can lead to a 10% increase in sales, go ahead and install it now.
2. Edit Order by Cleverific
How many times have you, as a customer, placed an order and then immediately realized that you made a mistake? Maybe you put down the wrong shipping address, ordered the wrong size or color or forgot a promo code.
Stuff happens, right?
Shopify's native interface doesn't deal with these changes so well on their own, so the Edit Order plugin is a lifesaver for merchants and the customers they're serving. As long as the order hasn't shipped, you can go in through the plugin and change order details. This is all about customer service excellence, but it will also cut down on return costs, too.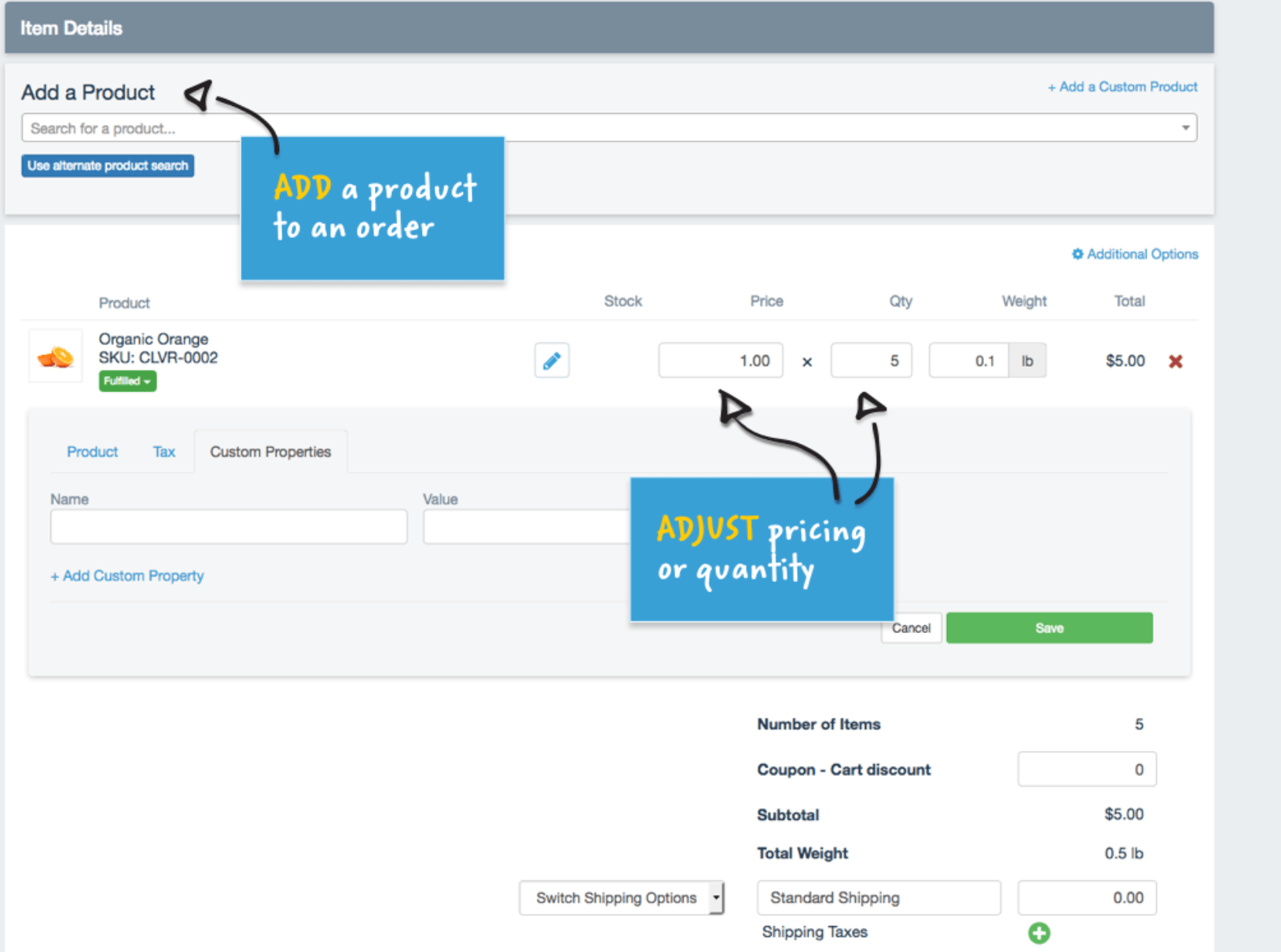 This plugin has a two week free trial. After that, it can cost up to $19 per month and it's worth every penny.
3. Wiser Product Recommendations
Sites that offer product recommendations sell more than sites that don't. It's a simple but undeniable fact. Use the Wiser Product Recommendations plugin to place product recommendations on your site, keeping customers  clicking and buying.
One thing I like about this plugin in particular is the flexibility. You can show users featured products (which are often upsells), best selling products, recently viewed products, new arrivals, or those similar to what they're currently looking at. You can choose the strategy that works best for you and go for it.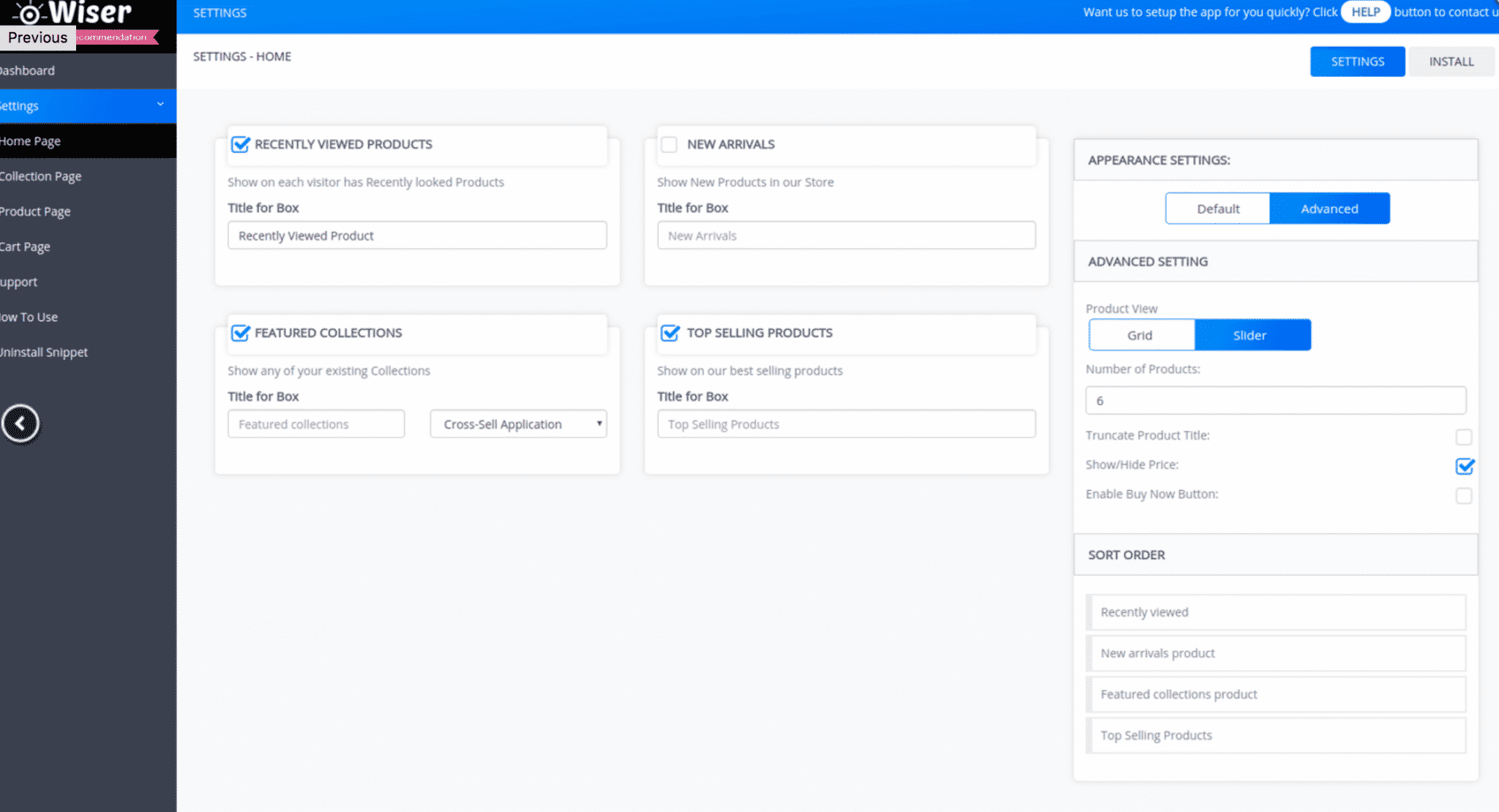 This plugin is free, so go ahead and install it now.
4. Persistent Cart
Lowes.com drives me a little crazy. If you don't checkout in one sitting, it has a tendency to erase my entire cart, even after I've spent an hour researching products to find the right thing, going back and forth on what to purchase. This is frustrating beyond belief and it has absolutely lost them sales.
Persistent Cart is a plugin that can keep this from happening to your store.
It automatically links a customer's shopping cart to their account, so it doesn't get erased if they accidentally click away from the page. This can help 1) prevent them from getting annoyed and leaving and 2) increase sales by keeping all products in their cart, even the ones they may have forgotten about otherwise.
There's a free trial that lasts 30 days. After that you'll pay only $3.99 a month, which is easily worth the ROI.
5. Tidio Live Chat
Users prefer live chat to other forms of communication and having it available on your site can increase conversions immediately. Having someone there and ready to answer order or product questions quickly can make a world of difference.
Tidio's Live Chat is my preferred live chat plugin for Shopify. It comes with a ton of great features, including:
Seeing exactly who is on your site so you can reach out and offer help
Automated messages to users offering help within 10 seconds of them coming to your site
Mobile support
Multi-language support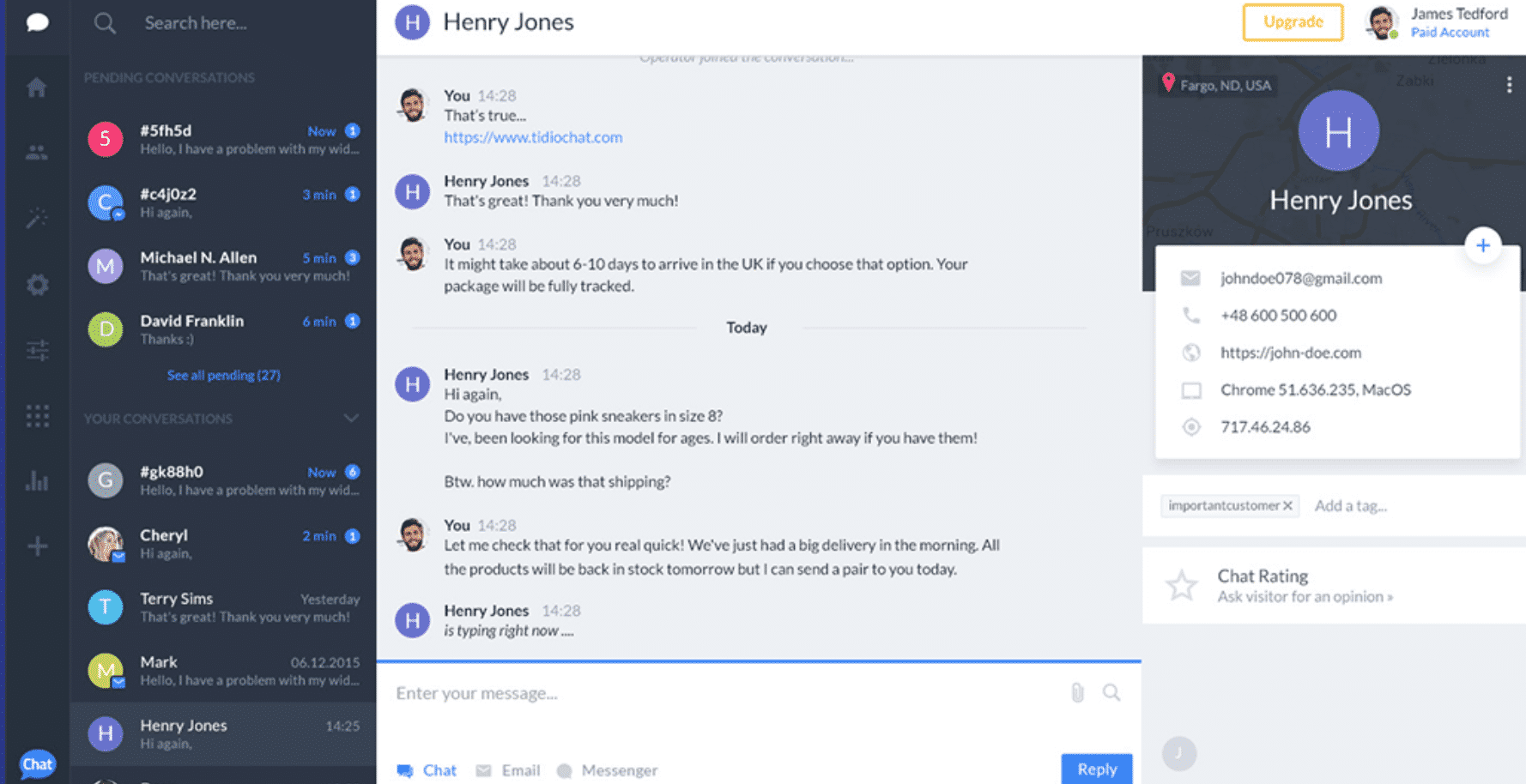 This plugin only costs $15 per month and I can guarantee the ROI will be worth it.
6. Custom Audience Sync with Facebook
Retargeting on Facebook Ads—especially with dynamic product ads—is a popular way to reconnect with site visitors and re-engage users who have abandoned their cart. The Custom Audience Sync with Facebook by Audience Push plugin can help you automate your retargeting campaigns further by automatically syncing up your customer lists with your custom audiences on Facebook.
Why does this matter?
Well, the Facebook pixel will capture site activity, but it doesn't automatically add people to specific custom audiences. If you want to build long-term customer lists and use them for re-targeting, this tool will be your best friend. You can even set up rules for which customers are added to your lists.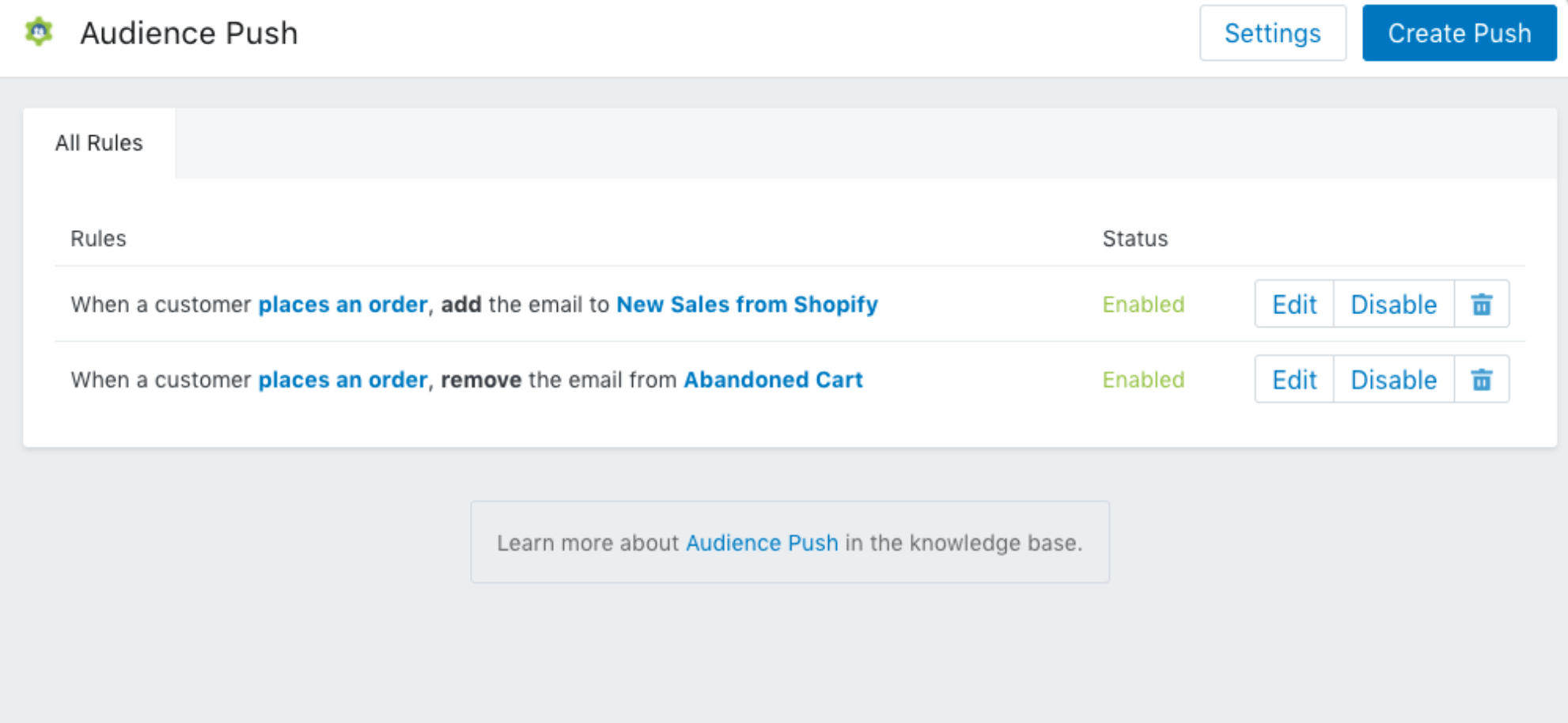 After the 14 day free trial, this plugin will cost $9 per month.
7. McAfee Secure
You've hopefully taken a lot of steps to ensure that your customer's information is protected. Show them that by downloading the McAfee SECURE plugin, which gives you a secure certification badge you can display on your site to help build trust. This can increase sales directly, because site visitors will feel safer to purchase from you.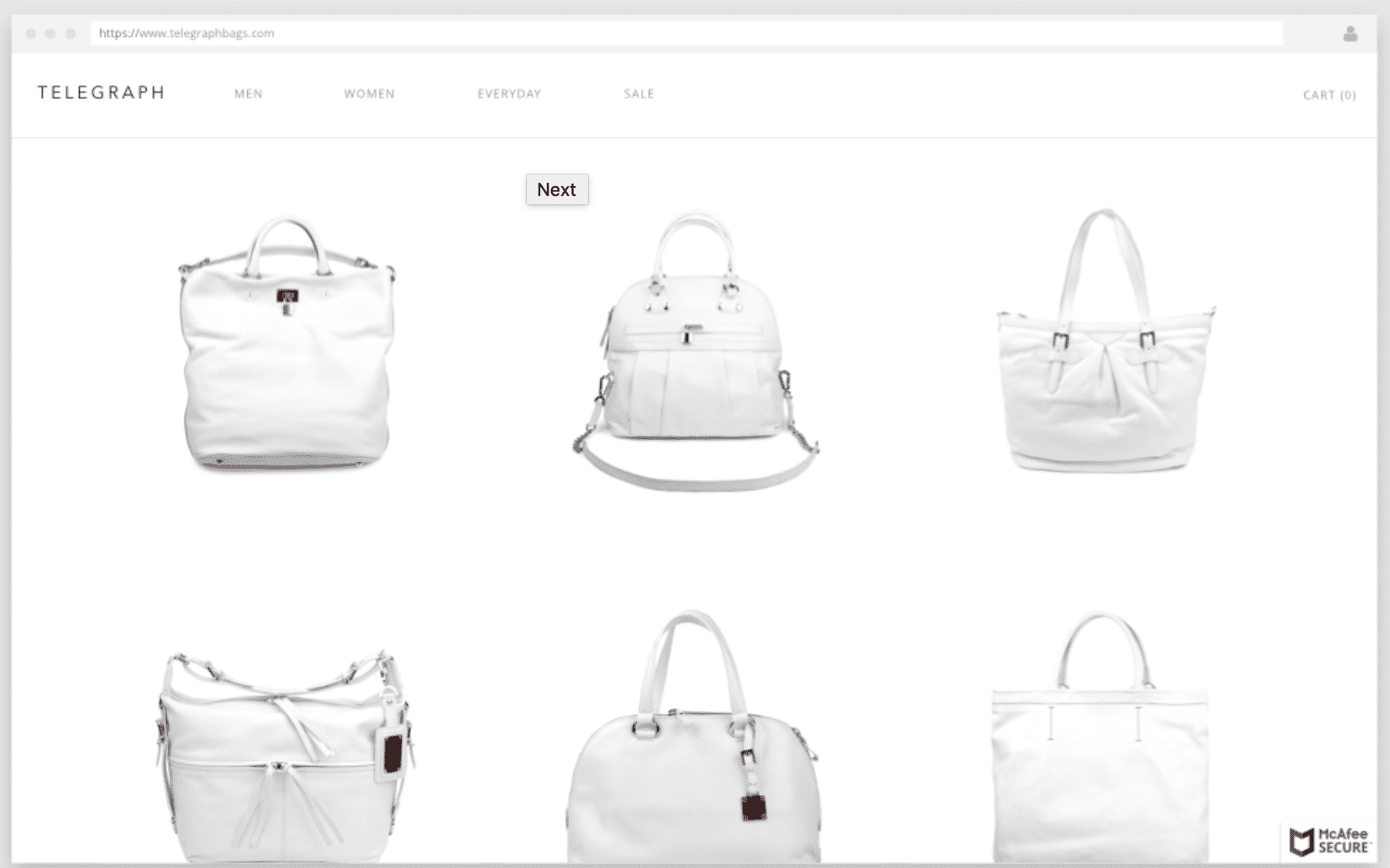 Of course, the plugin is more than just for show—it actually does help you protect customer data, too, by scanning your site for malware and viruses.
This plugin is free to use, so take advantage of it now by protecting your customer's information and showing them that.
8. WishList Plus
Sometimes users don't want to purchase something right away. Maybe they don't have the funds or a need for the product at that exact moment. But they still want it. Enter WishList Plus.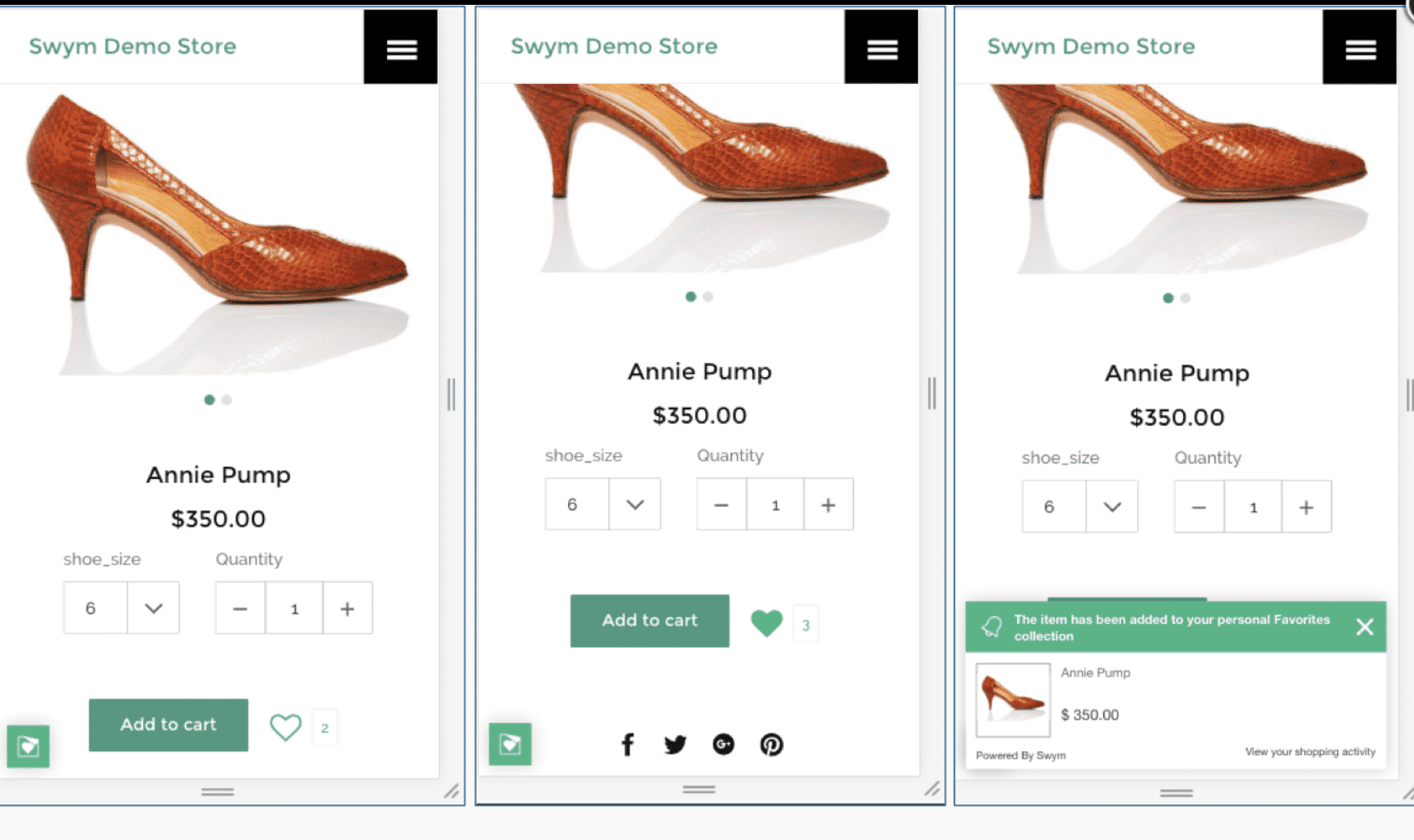 This plugins allows you to create "smart" wish lists, which integrate with your Shopify theme. Users can add items to their wishlist without logging in, giving you incredible insights on site engagement and what products users are interested in.
You can even sync their wish lists across multiple devices without them logging in. If they do login, however, the tool lets you send Wishlist email engagements to keep people coming back and purchasing.
This tool is free to use.
9. Easyship
Most Shopify merchants are selling physical products. That means they know how frustrating shipping can be, especially when dealing with costs, both on your end and the customer's end.
Easyship is an outstanding plugin that I love. Not only does it give you discounted shipping rates for more than 100 different carriers (including FedEx and UPS), it even calculates international taxes and fees so there's no hidden costs robbing you of profit.
There are a lot of automated features, too. You can set rules, for example, to have products under 1 lb automatically be sent through UPS, or the "best  value for money" carrier. You can also store product information so that all of this is truly automated for you.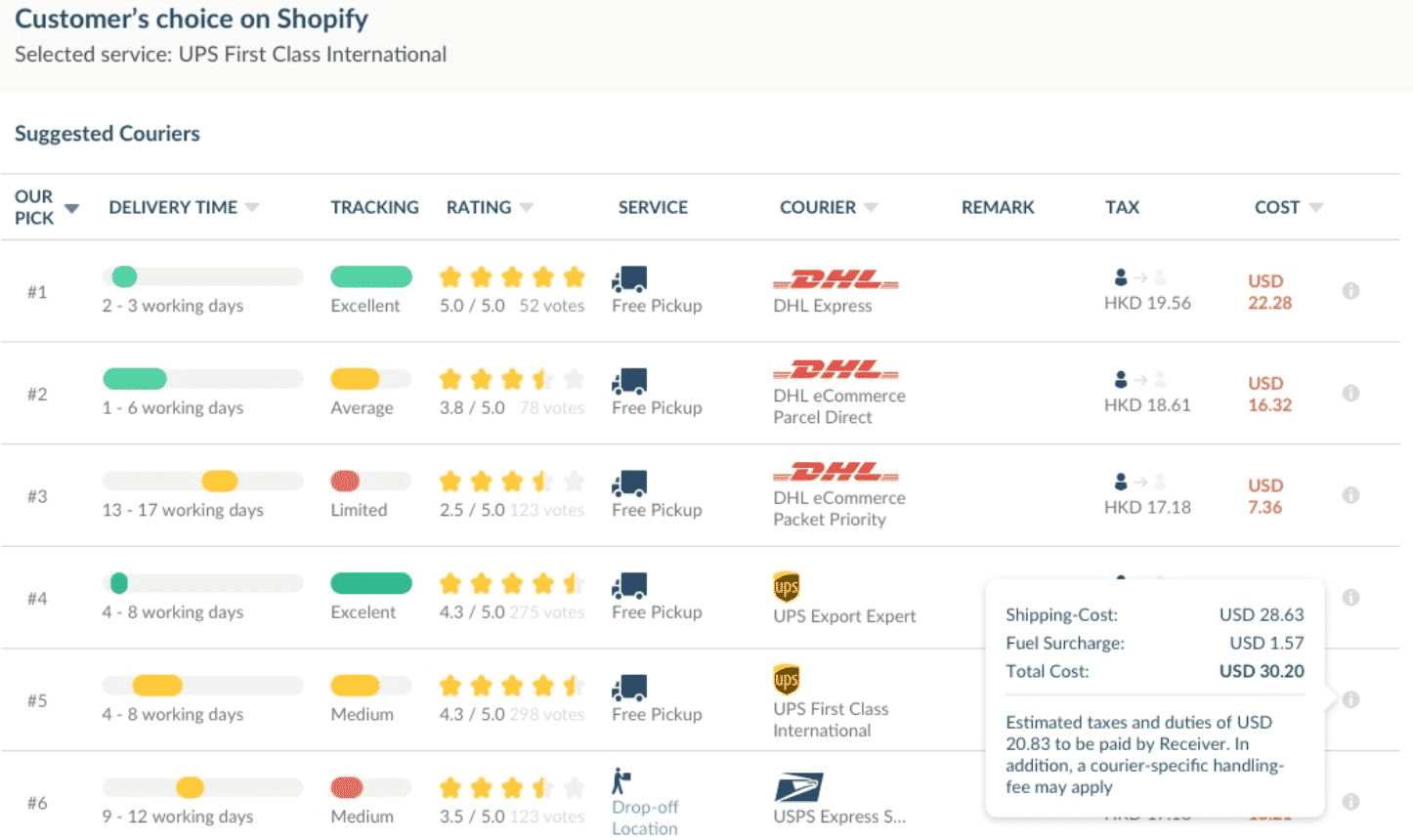 Easyship is free, so start saving money now.
10. Pre-Order Now
There's absolutely such a thing as striking while the iron is hot and if you aren't able to get sales from customers when they're on your page right now, the likelihood of them coming back to purchase isn't great.
Pre-Order Now is an excellent plugin that can help keep the sales flowing even if you haven't officially launched a product yet or it's currently out of stock. You no longer have to take the listing down as long as you'll get more back in your inventory and you decrease the likelihood of losing sales to your competition just because they don't think what you have is available.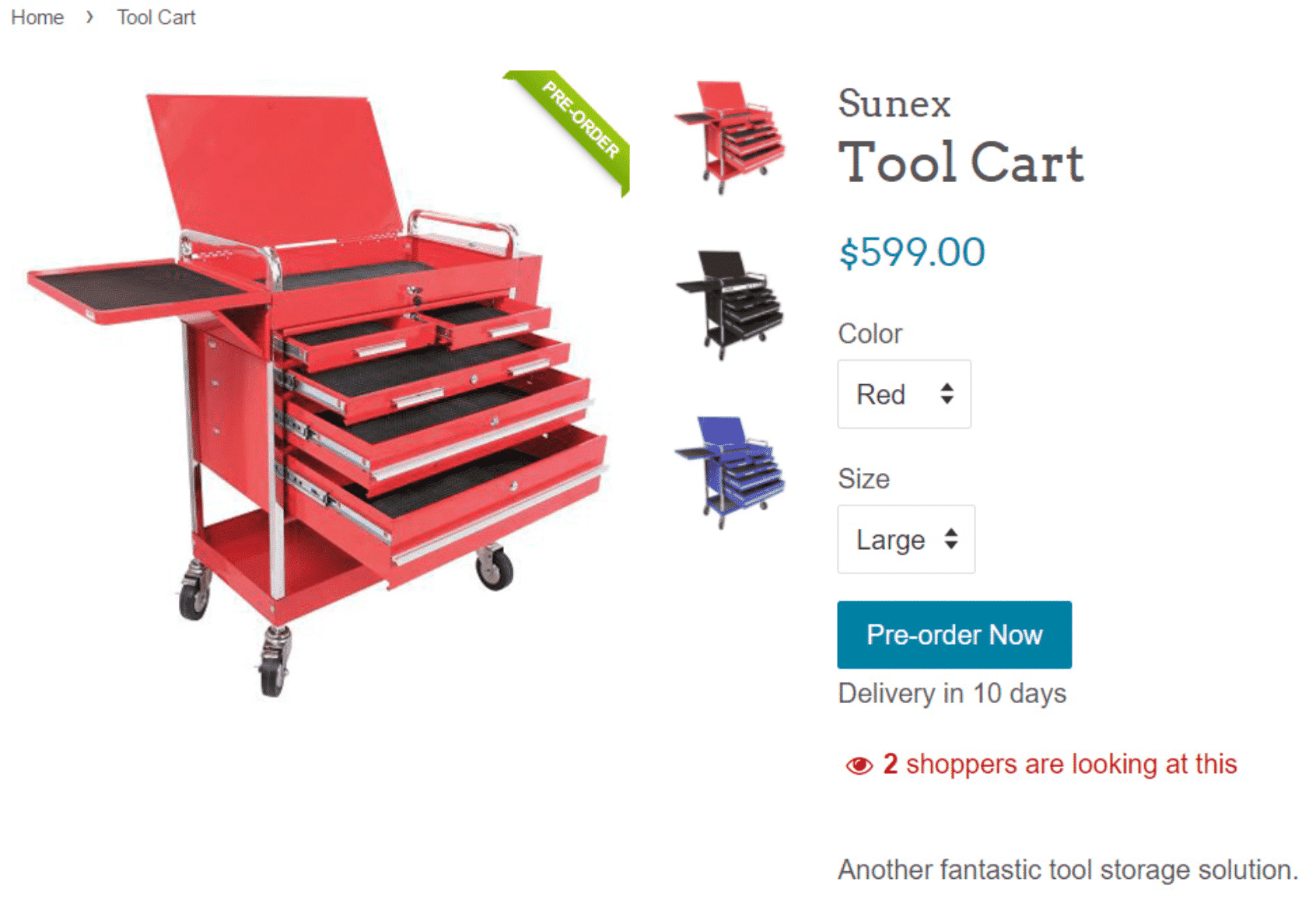 This plugin is free for 5 days, after which it costs $9.95 per month.
11. Product Compare
This plugin will be more valuable to businesses in certain industries in others, but in those where direct product comparisons are inherently useful, you should install Product Compare right away.
If you've ever been researching a product and struggled to figure out the difference between two similar models, you'll easily understand the importance of this plugin. Being able to see the differences of two similar products side by side can help customers make a decision.
Even better, it's hard to say no to those extra features that only cost a little more when they're laid out in front of you and they see what they're missing by not upgrading. It becomes about FOMO for the potentially lost features, instead of wasting money on the unnecessary add-ons, helping to increase upsells in the long run.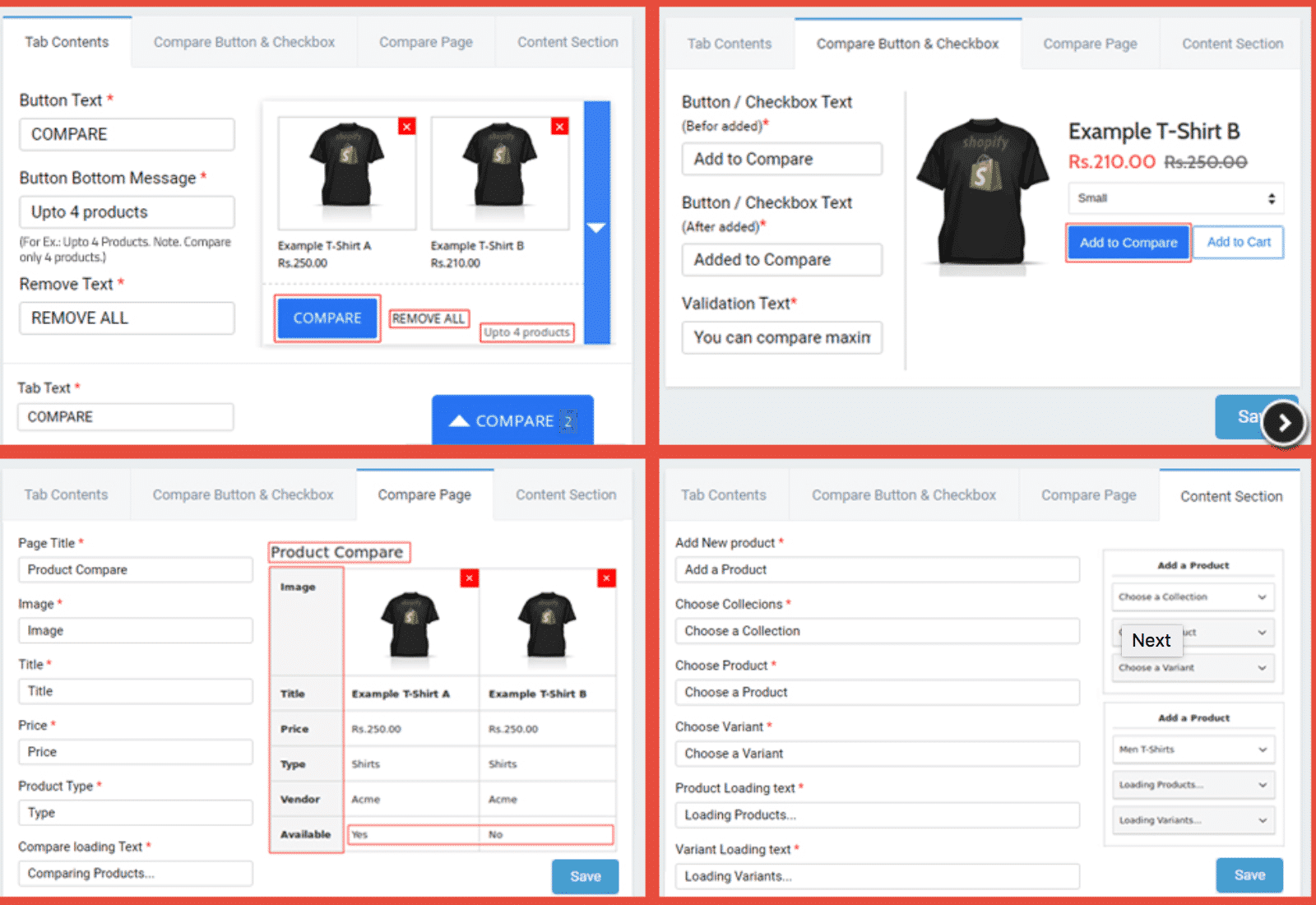 This plugin is free for a 7-day trial before you'll pay $5 per month for it.
Conclusion
Shopify plugins will revolutionize your online storefront, both for you and your customers, and these 11 plugins are the cream of the crop. They solve essential needs either on your end or the customer's end, improving the shopping and selling experience for everyone involved.
What do you think? Which Shopify plugins are on your must-have list? Did we miss any of your favorites? Share your thoughts, knowledge, and questions in the comments below!