Volusion Review: Should You Use It For Your Business?
Ecommerce
•
Site Optimization
•
Cydney Hatch
June 18, 2018
With the emergence of ecommerce as a powerful force in the growing economy, the dream of running your own business has never been more attainable.
Whether your business is a bustling tech startup, a cute coffee shop, a hipster boutique, or a personal coaching service, you will need to balance a lot and one of the biggest decisions is which ecommerce platform you will open an online store with!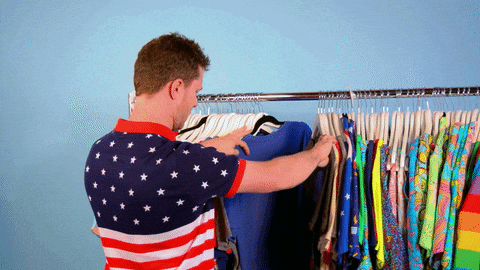 Since running your own business is really demanding, you might be looking for ways to keep things simple where they can be. If that is you, Volusion might be an ecommerce hosting platform for you!
Volusion is an optimal solution for individuals who are looking to simplify the process of setting up a storefront and selling online. It eliminates the responsibility of hosting your own website, managing demanding design templates, keeping up with updates, managing security and helps you to focus on why you started your business… our passions! Volusion keeps things simple so you can simply just run your business and do more of what you love.
If you are not familiar with Volusion, let's take an in-depth look at what it is, what it can offer your business and if it can be a good fit for your ecommerce business needs.
What is Volusion?
Volusion is a fully cloud-based ecommerce platform that provides SSL unique to you and your business. The company offers all the basic functions needed to operate your own online store, as well as some features that set them apart from their main competitors which we will discuss later in this article.
Whether you are an experienced programmer looking for a "One-Stop-Shop" or a new entrepreneur with no technical know-how, Volution has a solution for all.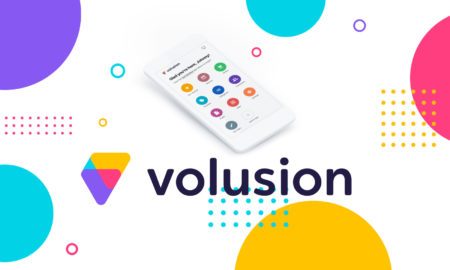 Famous Volusion clients include companies such as Intel, 3M and Slickwraps and they currently power more than 40,000 online retailers. Many consider Volusion to be one of the top ecommerce platforms and I would tend to agree if you are looking for a functional site with quick setup and easygoing interface!
How Much Does Volusion Cost?
All Volusion plans include a full 14-day trial. Volusion's pricing is similar to Shopify's, with options ranging from $15 to $135 per month.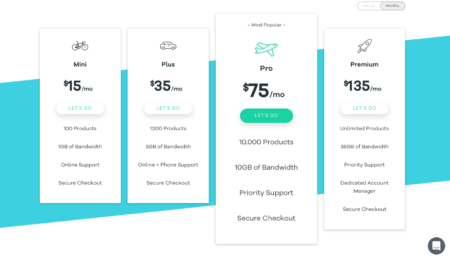 Each step up the pricing ladder includes more features but every Volusion plan comes with these basic features:
Free, Responsive Themes
Powerful Site Editing Tools
Drag and Drop Tools
Add Products in a Flash
Securely Accept Payments
Easily Manage Inventory
Built-in SEO Tools
Social Media Integrations
Powerful Reporting
24/7 Expert Support
Helpful Resources
In-House Services
Unlike Shopify and other ecommerce platforms, Volusion does not charge transaction fees. The thing they do charge for is bandwidth overage fees which are roughly $7/GB. Be sure to pick a plan that fits your bandwidth usage so you don't go over!
(This is almost like a Verizon bill at the end of the month… you don't want the additional data charges! Woof!)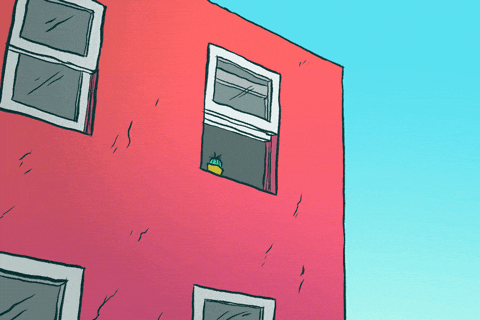 If that makes you a bit nervous, do not worry, Volusion does include a bandwidth tracker with their Smarter Stats tool, where you can track your bandwidth numbers and avoid those dang overage charges. This is one of the downsides to Volusion when every other ecommerce platforms offers unlimited bandwidth.
Getting Started with Volusion
Sign up for Volusion and once you arrive at your shiny new dashboard, you'll immediately see a list of sections where you can customize your store.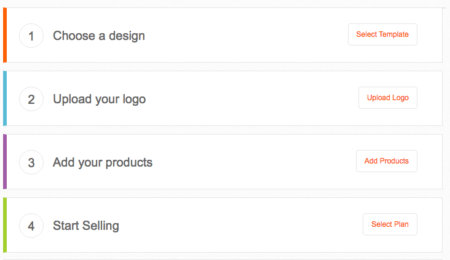 With everything from themes to product pages, this is where you'll set up the foundations for your site.
Step 1: Choose a Design Template
This is the fun part where you get to customize your storefront. With a great selection of design templates to choose from, it's easy to find a style that suits your business brand. There is a mix of free and paid themes just like you would find on platforms like BigCommerce, Shopify and Wix.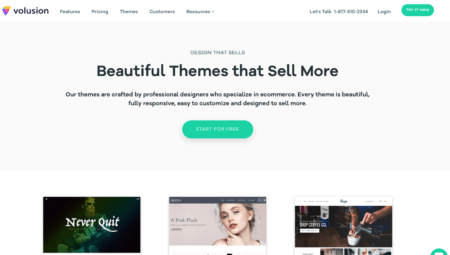 Once you've found a theme you like, simply click the "Get It" button and you're good to go! Additionally, there will be some pre-installed themes in the "Saved Templates" section.
Step 2: Upload Your Logo & Images
Now you can head back to the dashboard to add the first bit of branding to your store, a logo! On the Logo page, you have two options to choose from:
You can either download your own graphic or text logo but Volusion also generates some pretty decent logos as well. When in doubt, it's also good to know that you can always change and update this!
This step is also where you can start dropping in business imagery to really customize the site to your branding needs!
Step 3: Add  Products
Now it's time to customize the "meat" and purpose of your store: the products! To set up your inventory you just hit "Add" to get your goods live.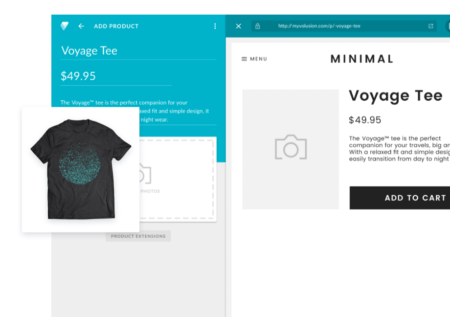 This will take you to a page where you can enter all the basic info about what you're selling. In addition to making sure that your ad text gives specifics about what you are selling, try and insert some creativity and humor into your ads if possible. Every product page needs a great title, a description and details. All of these components tell a customer what your product is and what it is all about, so make sure you are specific, detailed and clear.
Step 4: Set Up & Organize
Domain Name Server
All Volusion stores begin on a server-specific internal address. In order for your domain name to resolve to your store, you need to set up DNS hosting. If you're using a subdomain, you'll need to direct your subdomain to Volusion's site so customers can find your store when they type it into their internet browser.
If not, you will be a lonely website floating in the interweb with no one to attend to it! Sad!
Secure Your Site 
Customers expect security and professionalism when shopping online, so this should be a priority. You do not want to be a breached company exposing all of your customer's personal information.
Volusion Secure Sockets Layer (SSL) certificate gives you the protection you need. This certificate takes your business and your customers' information and encodes it, which adds protection specific to your website. So, if your are having customers paying directly on your store, you need a SSL certificate. Setting this up will take a few days, so make this a priority during setup.
Payment Methods
Your customers like options, especially when it comes to making a payment.Your Volusion store can be set up for a number of payment options including credit cards, electronic checks, PayPal integration and more. You can also configure your sales tax settings with a number of flexible options. Cool, huh?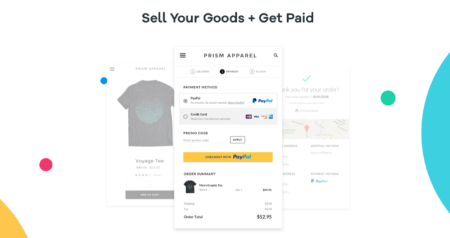 If you plan to accept credit cards, the Verified Volusion Merchant program makes it easy for your shoppers to complete their orders and pay for their merchandise all by staying on your store—no more annoying redirects! Keep it simple for your customers.
Fill Your Orders
Your website isn't a brick and mortar store where customers can walk off with their purchased products. So, you will need to set up a great shipping system for your storefront. Volusion works with dependable carriers who know how to deliver so your customers can have the best experiences.
Step 4: Start Selling
Now it's time to inspect your final product! To view your storefront at any time, just hit this nifty button at the top left of your dashboard that looks like a pop-up shop storefront.
Yay! You're ready to start selling.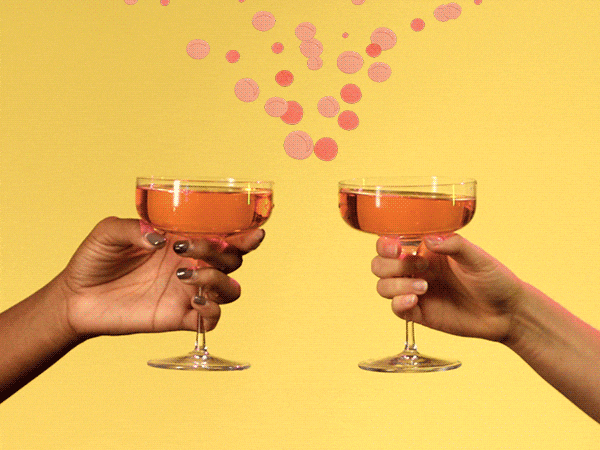 Need more help? Check out the rest of Volusion's help center.
Pros and Cons of Volusion
Volusion is just an easy solution for every ability level. Volusion is ideal for both tech-savvy programmers as well as individuals who are not familiar with running and operating an online business.
Although I want to just sell you on using this site (I'm not being paid to promote Volusion, I just happen to really like the platform), I think its fair to talk about both the pros and cons of the platform so you can make an informed decision.
Pros
Easy to Use: Volusion is simple, quick to setup and easy to understand at any skill level you have as an ecommerce business owner
Competitive Monthly Costs: Like many other ecommerce platforms, Volusion has reasonable monthly plans to run your digital storefront
Single-Page Checkouts: Volusion makes your shopping experience directly on your site, no redirections necessary
No Transaction Fees: Volusion does not charge you any fees per transaction so you get to keep all your profits
Cart Recovery: Did your customers click out of your site? No worries, they can easily recover their cart items with Volusion.
Comprehensive Ecommerce Tools: Volusion gives you a very comprehensive set of tools so you can build a very capable online store
Unique SSL Certificates: Volusion gives you specific/unique installation of an SSL certificates
Intense Help Center & Materials: Volusion goes above and beyond helping their customers. They teach you more than just the platform features—you'll also learn how to sell online and holistic lessons for ecommerce success
Direct Professional Services: From design to SEO to PPC shopping feeds, Volusion has you covered!
Powerfull Integrations: Volusion's integrations with places like Amazon Marketplace and eBay are far more intuitive than Shopify's or Bigcommerce's integrations.
Cons
Limited Features: Compared to other ecommerce platforms, Volusion is more on the simple side of features they offer your storefront
Bandwidth Limit (Unknown Charges!) – Although Volusion doesn't charge you a transaction fee, they do limit you with their bandwidth restrictions which can add additional charges monthly
SSL Certificates: With other online store providers your monthly fee includes the use of an SSL certificate but with Volusion this is an additional charge, although you will want this feature
No Blogging Function: Volusion limits your content marketing by not having blogging features.
Add-On Fees: This is where Volusion really falls down so make sure you talk to a Volusion representative to see how your business might see additional charges for services
Mobile Setup Not Ideal: Volusion stores have a built-in mobile site, which is fine, except that it's a mobile site – not a responsive version of your website
Scaling Difficult: Volusion doesn't really have that expansion capability.
Like any ecommerce platform, there are positives and negatives to their services, so it's up to you to do the research necessary to see if it is a good fit for your specific budget, ecommerce needs and marketing priorities.
Who Should Use Volusion?
So, now that we have gone through Volusion in depth, what do we think? Who does this ecommerce platform benefit?
Volusion is ideal if you want to build an ecommerce website, but you don't have time or the technical skills to mess around with HTML coding and tool integration. They provide all the tools to help you add products, market your business, charge your customers, manage your inventory, shipping, etc.
Volusion also benefits businesses that want a robust hosted platform to serve as their catalog/shopping cart and want the checkout process to be directly on their domain.
Generally, I think this is a good fit for small-to-medium size businesses. Storefronts with higher traffic numbers might find a lot of additional charges which could hurt their bottom line.
A Volusion Conclusion
If your goal is to improve your focus on all of the moving pieces of your ecommerce business, using a hosting service such as Volusion is the right solution as it makes it easy! Chill out and enjoy what you love doing and Volusion will take care of the rest! With Volusion, you'll spend less time wrestling with code and the complexities of an ecommerce storefront and more time connecting with customers.
What are your thoughts? Do you like Volusion? What do you think businesses benefit from when using this platform? Comment below! 
Leave a comment