Facebook's Lead Ads—Welcome to the Future
by Kevin Manning • February 22, 2016
Facebook's new Lead Ads are the future of Facebook advertising.
Instead of taking a Facebook user away from Facebook to a landing page, Lead Ads display the form directly inside of Facebook. The best part is, Facebook auto-populates the form with the user's appropriate Facebook info, eliminating virtually all friction from the form fill process.
As a result, Lead Ads are an incredible way to get customers to sign up for newsletters, price estimates, follow-up calls, business info, and more.
How Lead Ads Work
As a user is scrolling through their Facebook feed, they will see sponsored Lead Ads from advertisers. And, when a user clicks on a call-to-action button on any Lead Ad in the Facebook feed, a pop up will appear within Facebook.
The pop up will auto-populate as many fields on the form as it can using information users have already given Facebook access to like name, email, phone number, address, etc.
The user completes the remaining information and clicks submit.
Essentially, Lead Ads remove the extra step landing pages added to the conversion process. Less steps means less friction in the conversion process, which for the right companies can really improve your conversion rate.
Some businesses or offers need to provide additional information to make a potential lead confident enough in their product to convert, but for many businesses—or low-risk conversions like email list signups, content downloads—potential leads may be ready to convert as soon as they click on your ad.
For leads like that, landing pages just get in the way.
Once they've hit submit, you can have Facebook sync the lead data to your CRM. Otherwise, you'll have to go to Facebook and directly download a CSV file with the data in it before you can see who filled out your form.
It takes a bit of extra effort to integrate Facebook with your CRM, but doing so can really improve your lead quality. For example, the Harvard Business Review found that setting up auto-responders to follow up within an hour of a lead submission led to 7x more qualified leads.
By implementing a two-click to conversion strategy with CRM integration and eliminating landing pages and filling out forms as much as possible, Facebook is changing the way conversions are captured online.
What About Privacy?
Facebook is ensuring users' private information remains private by requiring advertisers to embed a clear privacy policy directly into the ad.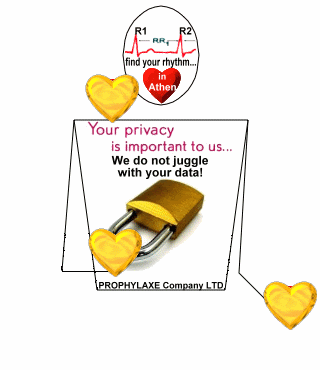 Facebook marketers are also not allowed to re-sell information collected in Lead Ads. User information won't be submitted to advertisers until the user hits submit and approves the information transfer.
Overall, Lead Ads make for a quick, frictionless way to drive leads without compromising privacy.
Setting Up Lead Ads
The process for creating Lead Ads isn't very different from creating other Facebook ads in the Ads Manager. Because the process is so similar, I'll focus on the biggest difference—creating forms.
When you create a form you can choose multiple choice or open-ended questions. The open-ended questions can be auto-filled fields if you are asking for basic personal information Facebook already has access to: name, birthday, email, phone, etc.
As a general rule, it's a good idea to avoid creating more than three fields that are not automatically completed for the lead. After all, the goal here is to keep things as simple as possible.
Get the lead to your sales team and let them get that additional information.
However, if you want to segment or qualify leads based on preferences or intent, your non-autofill fields can be a great way to get at the specifics you need. Whatever you use your manual entry fields for, make sure you get the maximum value from the minimal amount of effort from the potential lead.
Keep it simple, but get the information you need to define and assign your leads.
For example, it would be more effective for a car dealership to ask for budget and type of car interested in than to ask for family size or job title.
The budget and type of car lets the dealership know whether the customer is a good fit for their type of cars and price. The family size or job title would help the dealership infer what type of car to suggest, but wouldn't identify what the customer is actually looking for.
If you set them up right, Lead Ads can tell you everything you need to know about your leads without putting any major obstacles between their click and conversion.
Conclusion
Lead Ads are the future of in-feed advertising on social media platforms. By autofilling form fields, Lead Ads can reduce the effort of converting down to a few easy clicks.
Don't want to set them up yourself? Let us know here or in the comments! We'd be happy to help.
The release of Lead Ads has the potential to dramatically improve the performance of Facebook advertising. Are you ready for the future?