How I Grew a Company from 25 to 250 Employees With PPC Advertising
by Jacob Baadsgaard • March 7, 2016
As the CEO of a digital advertising agency, I talk to a lot of business owners and marketing directors.
In these conversations, I'm often asked something along the lines of, "But does pay-per-click advertising really work?"
Many companies have spent thousands of dollars on PPC with little-to-no apparent success. It's a frustrating waste of time and money that leaves them with a bad taste in their mouth.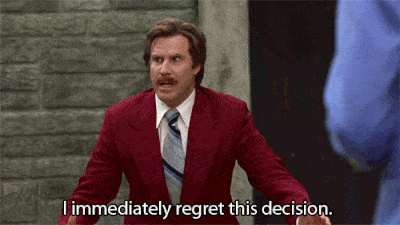 I've spent enough time in PPC advertising to understand their pain.
PPC marketing can be challenging. Over the years, PPC has become increasingly expensive and competitive, making it difficult to run a profitable account without significant effort.
However, there's a reason why PPC has become so competitive—it really works.
In fact, it works so well that I've seen it drive almost unimaginable growth for companies and redefine entire industries.
So, when I get asked, "Does pay-per-click advertising work?", I just smile and say, "Well, let me tell you a story…"
Why I Love PPC Marketing
Early on in my career, I discovered that I had a love and a gift for helping businesses grow. It's why I get up every morning.
I love helping businesses succeed.
And, in my experience, PPC marketing is one of the best ways to grow businesses. I discovered this as an independent consultant with one of my first digital marketing clients.
When I first met this client back in 2009, they had about 25 employees and were driving about 200 leads per day for their sales floor.
Initially, they were a bit dubious about using AdWords to grow their business, but they told me that as long as we could produce leads through AdWords at the same price as their current channels, they were willing to give it a shot.
That seemed like a reasonable expectation to me, so I set to work, not realizing that we were about to completely redefine success for this company.
Connecting the Dots
After spending a few years at Omniture/Adobe, I knew that what they really wanted wasn't more leads—they wanted more sales.
The trick was going to be producing more sales at an acceptable cost-per-acquisition.
After identifying what we were really after, I set them up with Search Center (which has since evolved into Adobe Media Optimizer).
Since the goal was sales, not just leads, we took the time to integrate Search Center their custom in-house CRM, AdWords and BingAds. This allowed us to see how many leads were converting into actual sales opportunities and sales (with their associated revenue).
Putting all of this in place allowed us to begin basing our decisions on Return On Ad Spend (ROAS). That had some very important consequences.
In many cases, campaigns that produced a lot of leads weren't producing profitable sales. On the other hand, some campaigns that looked lousy in AdWords were actually producing some of the most profitable leads.

Yes, you read that right.
By tracking things all the way through to the client's bottom line, it was fairly easy to identify some quick wins and begin optimizing our campaigns for overall profitability.
To handle these new, cheaper leads, the company had to expand their sales floor and entered the first of many heavy growth cycles.
Improving the Landing Page Experience
8 years ago, dynamic landing page headlines were a relatively new concept.
Looking at our lead and sales data, it became obvious that our best ads pointed to landing pages that closely matched the search terms and search intent of our visitors.
However, we were bidding on thousands of keywords, so most of our clicks weren't being sent to a focused landing page.
At the time, most of our landing pages were fairly generic in the hopes of appealing to everyone. However, what that really meant was that our landing pages were a mismatch for everyone!
Initially, I considered building dozens-to-hundreds of landing pages that would each create the perfect experience for a specific keyword, but I quickly realized that managing and optimizing that many pages would be a nightmare.
So, I worked with the client's development team to create a simple solution where I could use query string parameters in the ad URL to feed the appropriate search term data to the landing page.
From there, we had a script on the landing page that would dynamically change the headline and certain content elements on the page to match the visitor's search intent.
In essence, it was an early version of the dynamic headline option currently used by most landing page tools like Unbounce or Instapage.
How did this affect campaign performance?
Well, the effect was almost immediate—within one week, our cost-per-lead dropped by half!
Simply by taking a close look at the data and implementing a creative solution, we had once again redefined success for the client.
It was at this point that I really began to see the potential of PPC advertising.
On its own, PPC was a powerful tool, but if you were willing to put some effort into your campaigns, you could produce game-changing results.
Making this change allowed the client to produce more leads for a lot less, which saved money in the short term and produced a ton of additional profit for the business.
By investing that profit back into AdWords, the client began driving so many leads at such a low cost that the problem wasn't driving enough leads, it was getting enough sales people on the floor to field all of the leads.
Revenue and profit went through the roof and the client went through another, even bigger growth cycle.
Bugs in the System
Unfortunately, it wasn't all roses during each of these periods of aggressive growth.
As helpful as ROAS was, even this metric wasn't a perfect measure of success—a fact I came to learn through painful experience.
At one point, we found tested several new keyword sets that produced a high volume of leads at an extremely low cost.
The ROAS was about average, so I figured we had just hit another advertising home run!
For a while, it was high fives all around, but it soon became clear that something wasn't working.
Despite the increase in leads and consistent ROAS, the client's overall revenue was taking a hard hit.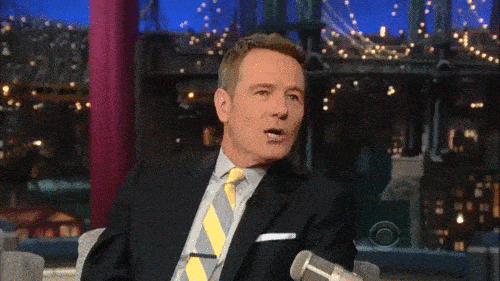 At first, we couldn't figure out what was going on.
So, I started asking questions. As it turned out, the lead quality was very poor. However, because there were so many leads and the leads were so cheap, the ROAS still looked okay.
The problem was, the sales team now had to churn through 5 times as many leads to get a sale.
As a result, the sales team's operational and opportunity costs jumped through the roof, killing team morale and decimating the client's profit margin.
Once we'd fixed the problem and set things back on course, we created a system that allowed us to account for lead quality in our campaign decisions.
Over time, this system became fairly complex and covered a range of metrics including lead contact rate, lead to opportunity ratios, closes rates and of course our handy ROAS.
It took extra effort to account for all these additional factors, but this approach ensured that our PPC campaigns were producing leads that actually helped the client grow their business.
Managing Cost Efficiency
As the months stretched into years and the company continued to grow, I began to notice some interesting dynamics between the sales team and our PPC campaigns.
Generally speaking, search volume, clicks and conversions are never as predictable as you might hope.
As a result, I began to notice that there were often times when the sales team would get overrun by leads and have to completely pause their campaigns until they could get caught up.
Once they were caught up, they would turn their PPC campaigns back on, only to discover that the search volume was gone and they didn't have enough leads.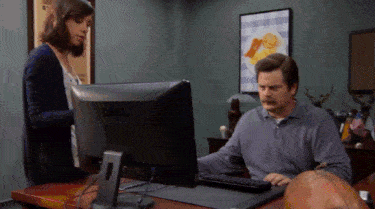 After watching the client struggle through this cycle over and over again, I knew there had to be a better way to manage things.
To begin with, I restructured the account based on a tiered system that accounted for ROAS and all of our other lead quality indicators. Categorizing campaigns by lead quality allowed us to adjust lead volume without shutting down our best performing campaigns.
For example, if lead volume was low, we could run most-to-all of the campaigns and make sure that the sales queue was filled with leads. Then, later in the day, if the sales team started to get overwhelmed, we could turn off campaigns with lower lead quality.
As a result, our best campaigns were always on. And, if those campaigns weren't generating enough leads, we could always turn on our less-effective campaigns to keep the queues full.
Although this process didn't dramatically improve the client's cost-per-lead or total number of conversions, it significantly improved sales team performance and—by extension—profitability.
Balancing Lead Volume
Now that we could effectively control lead volume, we had to figure out what lead volume was ideal.
In most companies, there seems to be a perpetual debate between marketing and sales over lead quality and lead volume. After spending years on both sides of the equation, I've learned that over-feeding your sales team makes them picky.
A picky sales team is not a profitable sales team.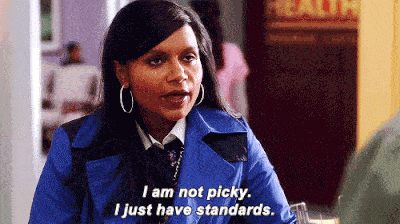 Generally speaking, if your sales team feels like an easy close is just around the corner, they won't get scrappy and make it happen with the leads they've got. That sort of attitude kills your sales close rate and your profitability.
On the other hand, starving your sales team is a good way to destroy your sales team's mojo.
After all, sales teams thrive on wins and opportunities, so if those are few and far between, they'll start to get bored and frustrated.
So, where is the balance?
In my experience, if sales isn't asking for more leads—they have too many leads!
The key is to truly listen to the sales team and their perceived needs and then balance that against the cold hard numbers. This will make sure the right amount of leads are delivered within your cost and revenue goals.
Figuring out this balancing act allowed us to once again push the profit needle forward.
The Results
So, does PPC work? Absolutely.
By implementing these various strategies, the client's company grew from 25 to 250 employees—all on the back of pay-per-click advertising.
For this client, PPC produced millions in profit and numerous rounds of VC investment. All it took was hard work, ingenuity and a willingness to look at the data and figure things out.
Personally, helping this client achieve results beyond their wildest dreams has been an incredibly rewarding experience. Since I started with this client, I've become addicted to helping businesses succeed and grow.
I founded Disruptive Advertising to do just that.
And, the longer I've worked in digital advertising, the more I've become convinced that PPC advertising is one of the most reliable ways to grow a business.
It isn't always easy, but it does produce phenomenal results.
How have you seen PPC help businesses grow? What are some of the biggest obstacles you have faced with PPC advertising?
By the way, if you'd like me to take a look at your business and give you some advice on how to use PPC to grow your company, let me know here or in the comments! This is what I live for, so I'd love to help!