How to Hire a PPC Ninja: 9 Ways to Spot a PPC Expert
by Aden Andrus • June 4, 2015
Looking for an expert PPC agency to manage your accounts? Picking one isn't easy. There are dozens, if not hundreds of self-proclaimed "PPC experts" out there—how do you choose who to trust with your money?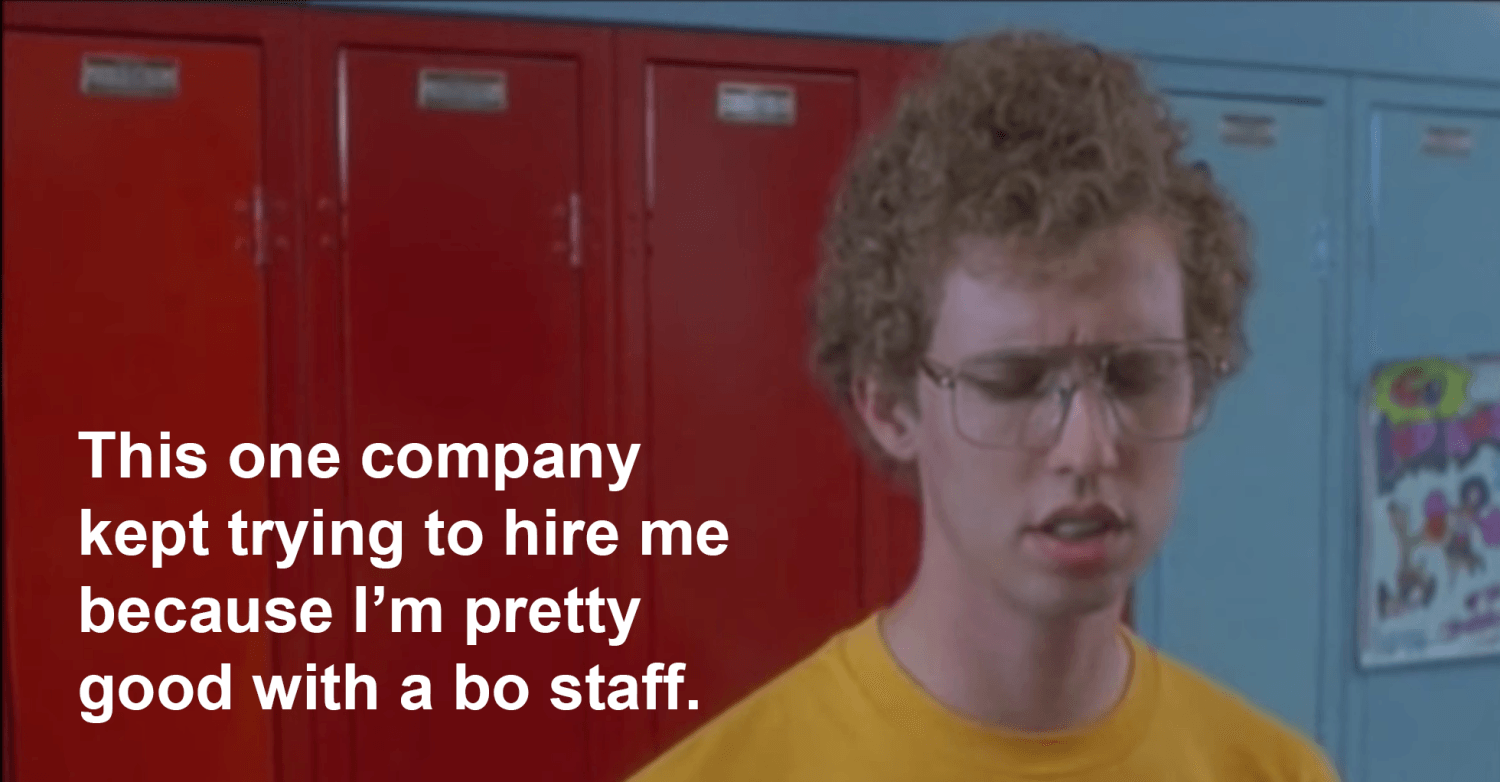 What you want is a PPC ninja, not just someone with bo staff skills.
Here are 9 ways to tell if a "PPC expert" is really an expert—how to tell the "ninjas" from the non-ninjas, or "nonjas" if you will.
1. What's Their Business IQ?
No one wants a stupid ninja. A smart ninja knows his objective and how to navigate the obstacles and booby traps between him and his goal. Same goes for PPC experts.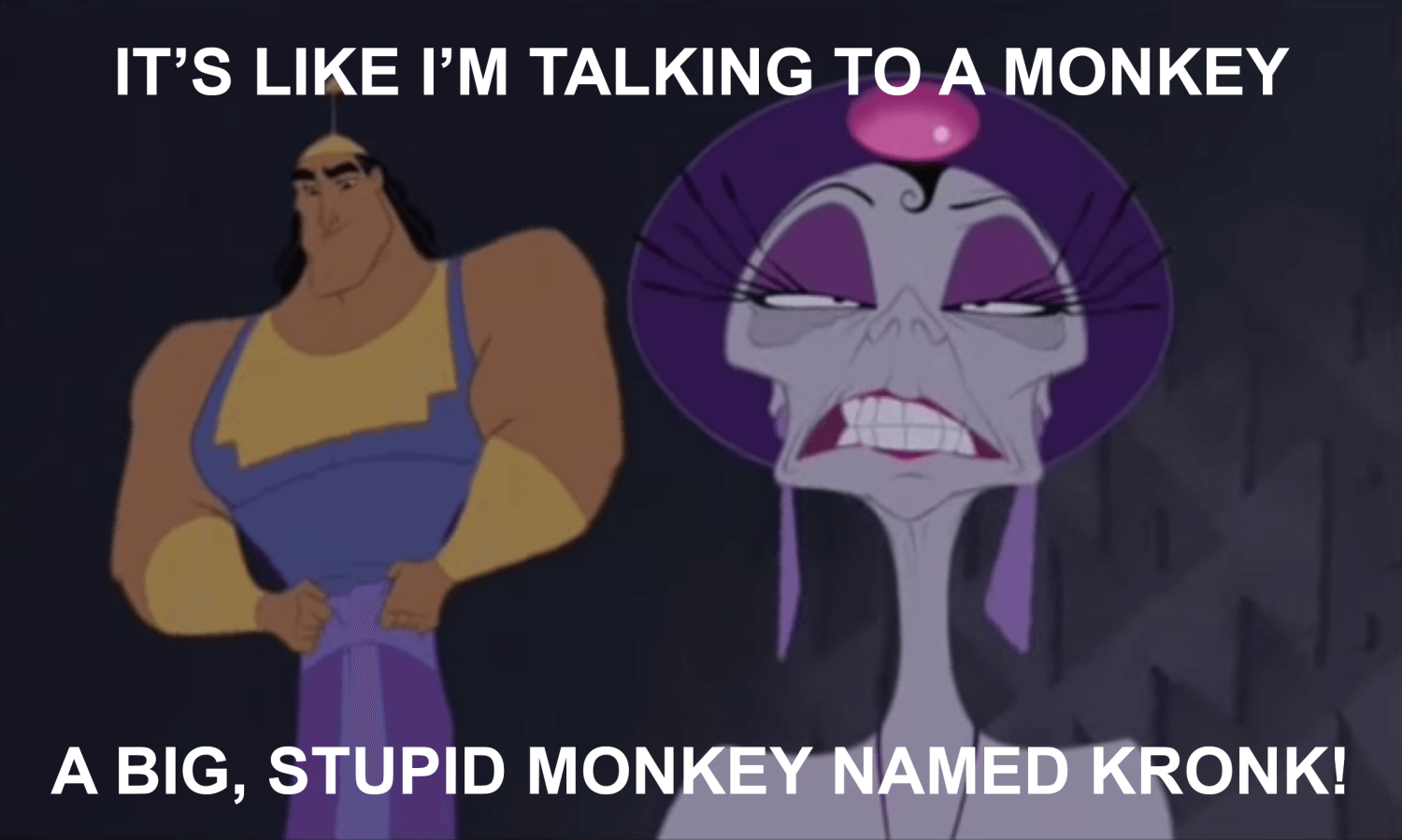 Good marketing boosts the bottom line in measurable ways. PPC ninjas get that. After all, that sweet blow dart shot from 20 yards out doesn't count for much if you are shooting at the wrong guy. Similarly, great impression scores, click counts, quality scores and conversion rates don't necessarily translate into business profitability.
A PPC expert focuses on driving profits and uses the other metrics as a tool to accomplish that task. If your "expert" doesn't know what a P&L is, you're probably talking to a nonja.
2. Do They Have the Guts to Tell You "No"?
If the gate is guarded by 50 elite warriors and you're suggesting a frontal assault, a ninja will tell you "uh, there's a better way to do this." The same concept applies to PPC experts. You hire a PPC ninja to help you design and execute a winning strategy. If you just want someone who will follow orders, you're better off hiring a nonja.
PPC experts recognize when a strategy is unlikely to succeed and are willing to say "no" if requests get in the way of results. At the same time, their job is to figure out how to make your online marketing successful. If most of the ideas being tested are your own, you're working with a nonja.
3. How Much Do They Cost?
Let's face it, you're never going to make it into the emperor's vault with a minimum-wage ninja. In PPC advertising—as in most things—you get what you pay for.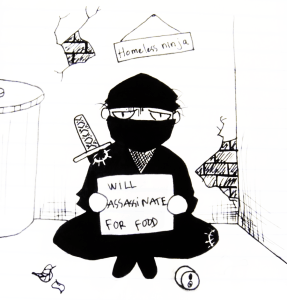 Good PPC management takes time. If you're only paying your PPC expert $500/month, she's probably working on so many other accounts that she can't afford to spend much time on yours. For a good PPC ninja, you should expect to pay a minimum of $2,000/month to manage even a small account. Yes, you'll pay more, but you'll actually get results.
4. How Do They Talk About Excel?
PPC ninjas Excel. Every PPC tool on the market—including AdWords—has limitations to the data it can provide. Any PPC expert worth hiring gets a high off of integrating multiple data sets and using that information to drive results.
Want to know if your "expert" is really a ninja? Ask them how they do data analysis. If you get an excited explanation of all the geeky ways they use spreadsheets to identify trends, outliers, and how they love pivot tables more than their own mother…you've found yourself a PPC ninja.
5. Are They Willing to Admit Failure?
PPC ninjas aren't afraid to fail. They've been around the block enough times to realize that not every mission plays out as planned. Wannabe ninjas are terrified that someone will discover their incompetence.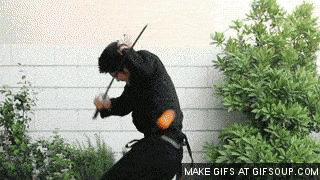 Asking about failure is an easy way to test a PPC expert. If they can't give you an example or if their story leaves your head spinning, you've uncovered a nonja.
Remember, those who can, do. Those who can't, make excuses.
[Tweet "Those who can, do. Those who can't, make excuses."]
A PPC expert who isn't afraid to tell you about past mistakes will also be confident enough to tell you about what they are struggling with on your campaigns. Not every campaign will work perfectly and you need someone who can face failures, learn from them, and do things better next time.
6. Do They Get the Sales Process?
Ninjas work well with others. Sure, they are powerhouses on their own, but they understand that most of the time success requires a team effort.
In online marketing, the success of a PPC campaign is often based on a sales team's ability to close leads. Nonjas blame the sales team for campaign failures. Ninjas suggest ways to improve the transition from click-to-close. If you want to see magic happen, hire a PPC expert who is invested in making your sales team succeed.
7. Are They Easy to Understand?
It takes a deep level of understanding to communicate complex principles simply and clearly.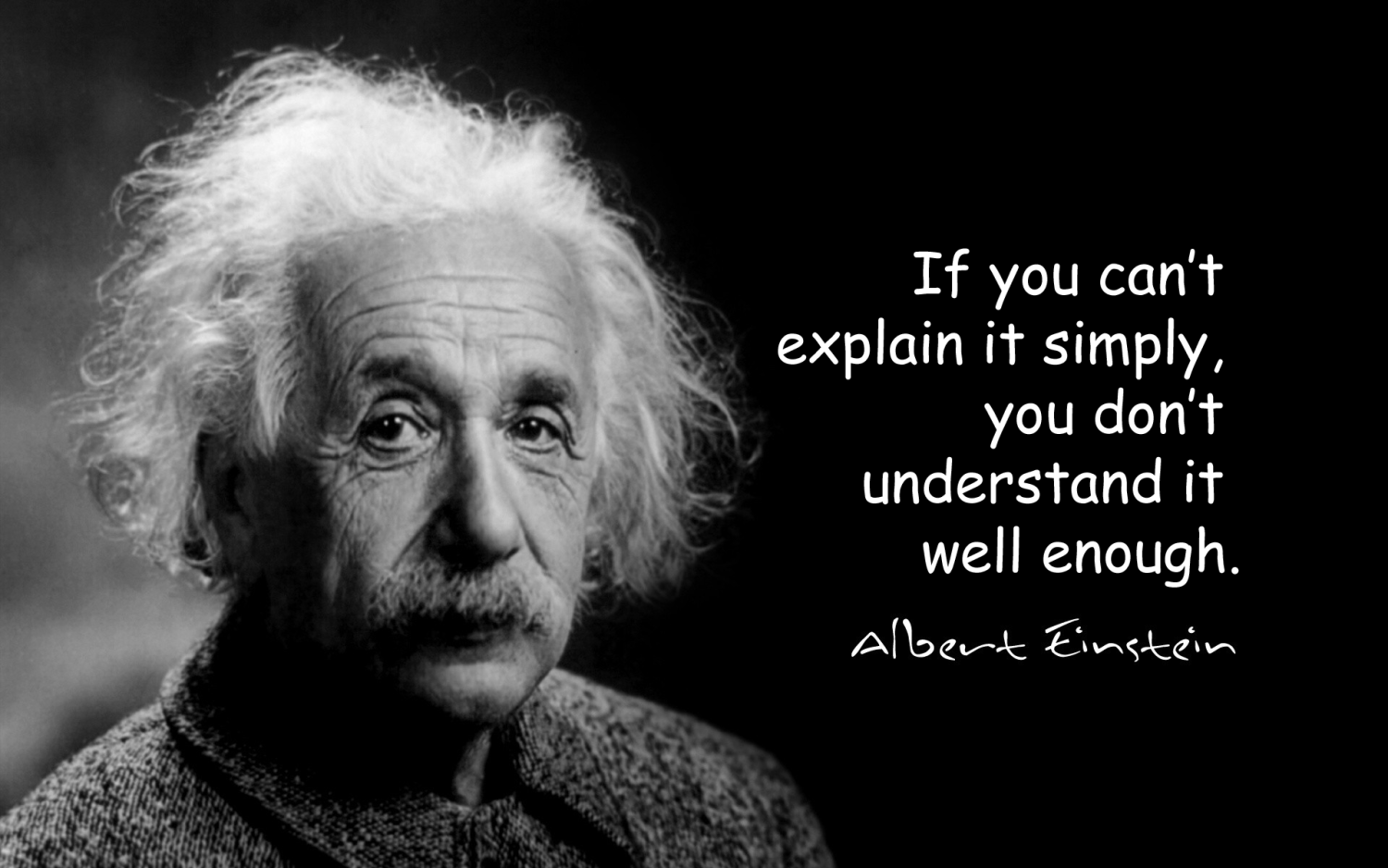 A PPC ninja understands his craft so well that he can explain his genius in terms anyone can understand. On the other hand, if you can't follow a PPC expert's brilliant plan, you're probably dealing with a nonja.
8. Are They Accountable?
A good ninja understands the importance of goals and reporting. After all, there's no point to stealing the enemy's plans if you don't hand them over to your general.
After hiring a PPC expert, you shouldn't have to wonder about the performance of your PPC campaigns or what strategy is in place to take things to the next level. Your PPC ninja should have a roadmap for you with clear goals and timelines on when they expect to achieve them and then report on how things are progressing. If not…nonja alert!
9. What Does Their Toolbox Look Like?
Contrary to popular belief, the Swiss Army Knife wasn't invented by the Swiss, it was invented by ninjas. Ninjas have a tool for every obstacle, a weapon for every opponent, and a tactic for every scenario.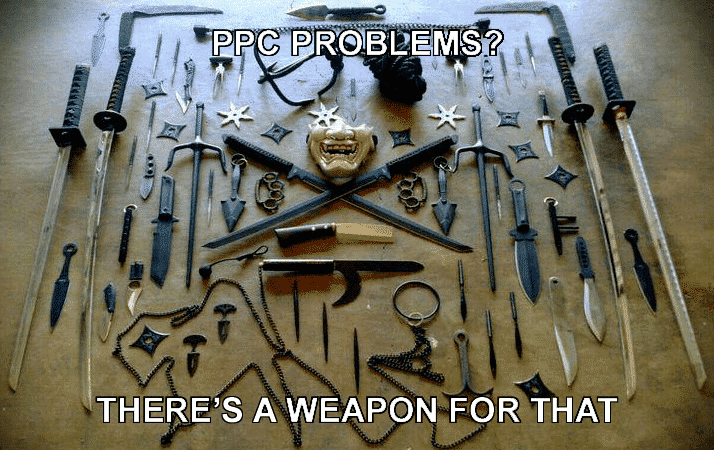 Similarly, no matter the situation, a PPC ninja has a handful of tools to try. If those fail, they've got a whole bag of tricks left to choose from. If a PPC expert has a limited repertoire of tactics to suggest or a one-size-fits-all approach to online marketing, he or she is probably a nonja. Flexibility and ingenuity are the trade goods of a PPC ninja.
Conclusion
There are a lot of PPC "experts" out there, but it's well worth the effort to track down a PPC ninja. Nonjas burn a lot of advertising dollars and you can't afford to work with someone who doesn't know how to drive the bottom line for your business. Ask the right questions and make sure you hire a ninja!
At Disruptive, we pride ourselves on our shuriken-throwing and bo-staff skills; so, if you're interested in seeing what a group of PPC ninjas can do for your accounts, let us know!
Alright, you've heard my two cents, now I want to hear yours. What do you look for in a PPC ninja?