Let's Get Certified, AdWords Certified!
by Becky Lindstone • July 15, 2014
Let's. Get. Certified… Certified! (image source)
There's a lot to know about pay-per-click advertising online, and for those that are new to the industry, it can be a little daunting. Yet, we find ourselves in a digital world where not getting your business online can prove costly.
Luckily, Google has given us AdWords, a powerful marketing tool that can help even the smallest businesses get found online, and get the word out about their products or services.
But figuring out the right way to go about getting a PPC campaign up and running can be a little tricky.
If you've got some extra time on your hands and are looking for a new hobby, you could take a stab at running an AdWords campaign yourself. Or maybe you're so busy doing what YOU do best (i.e. running that amazing company of yours!) that you'd rather hire a PPC professional to tackle your online advertising.
In either case, one thing is for certain: you want to make sure that whoever is driving your proverbial 'online marketing' bus is licensed to drive. Otherwise you might end up like this guy:
So how can you be sure that the guy you hired to rung your Google AdWords campaign isn't just pretending he knows what he's doing??
The answer is… Google Adwords Certification! A great way to know whether your account manager or advertising agency is worth their marketing salt is to ask if they are AdWords Certified.
So what exactly is AdWords Certification?
In short, it's Google's stamp of approval, given to an individual, for showing proficiency and understanding of Google AdWords and the best practices of using it to advertise online.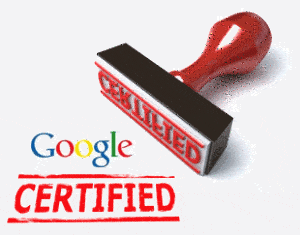 How does one become AdWords Certified?
To test those who wish to become certified, Google has created four exams, two of which are required to receive certification. To become certified, an individual must pass the Fundamentals exam, which covers the basics of using AdWords, and one of three advanced exams, which go more in depth on topics relating to using the Google Search Network, Display Network and Video Advertising.
The exams are timed, and each requires a different percentage of correct answers to pass. Google provides study materials to help those who wish to prepare for the exams to do so.
In order to remain certified, an individual must re-take (and pass) the Fundamentals exam every two years. He or she must also pass one of the three advanced exams every year.
What are the benefits of becoming AdWords Certified?
Well for starters, you get a nifty certificate with your name on it! But more importantly, you have an official way to demonstrate to your clients, manager, and everyone else, that you know your way around AdWords and the best practices for pay-per-click advertising on Google.
Want to learn how to get your name on one of those sweet certificates? Click here. Or, give us a call here at Disruptive and let our AdWords Certified account managers pump up your AdWords campaign while you relax on the beach. 🙂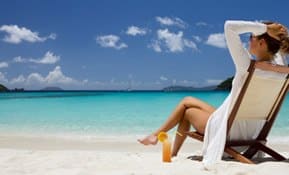 The bottom line is, whether you're a PPC marketer yourself, or a business in need of online marketing help, Google AdWords Certification is your key to identifying the marketers you really want to be working with, and ensuring that your company's pay-per-click advertising is in the right hands.