The Perils of Sloppy Hyper-Targeted Marketing
by Allison Otting • October 6, 2016
Digital marketers are quick to tell you exactly why they're superior to traditional marketers. The number one reason? Data.
They've got data on what design works best. They've got data on what mobile device is being used. Using platforms like Facebook, digital marketers can even target young adult runners who love the movie Pulp Fiction, but also watch My Little Pony.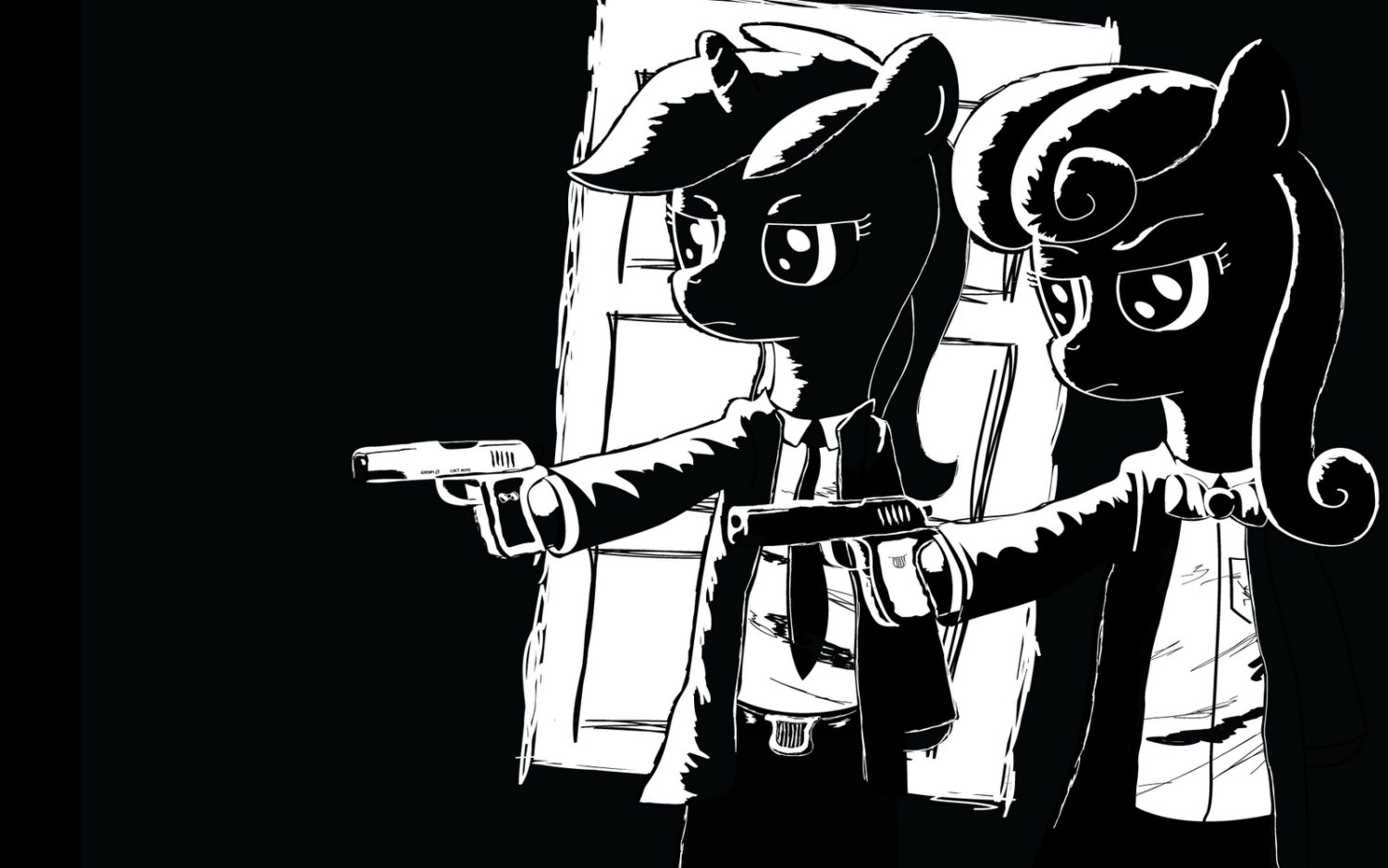 Brian Swichkow used this to his advantage by delivering creepily hyper targeted ads to his roommate for three weeks. It just gives you some ideas for your own pranks, doesn't it?
This access to knowledge is great for creating targeted ads, but it can occasionally backfire.
Double Check That Mailing List
Most of us have received an email addressed to |FNAME| before. Little mistakes like this just tend to happen in email marketing. It's embarrassing, but probably not the end of the world.
What about sending a message to an entirely wrong subscriber list?
In 2014, Shutterfly sent out a custom email for new parents. The intent was to take customers who created birth announcements and bring them back to make matching thank you cards. It was a great idea.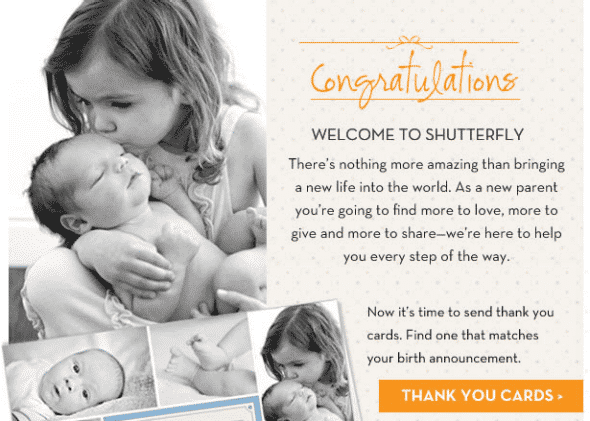 Unfortunately, this email was instead blasted out to a much larger audience, many of them not new parents.
It was a good laugh for some at its best, but some saw it as insensitive spam. Slate.com reported that one twitter user posted "As someone who is unable to have kids your spam congratulating me 'on my new arrival' was highly offensive,"
Of course Shutterfly sent out many apologies through social media to affected users.
Be Mindful of Your Collected Data
Recently, I had a bad run in of my own with some sloppy hyper-targeting.
In July I got a puppy named Buckwheat. It's the first time I've had to really take care of a dog on my own, and it's been a huge learning curve for me. I'm over protective and want to do everything right.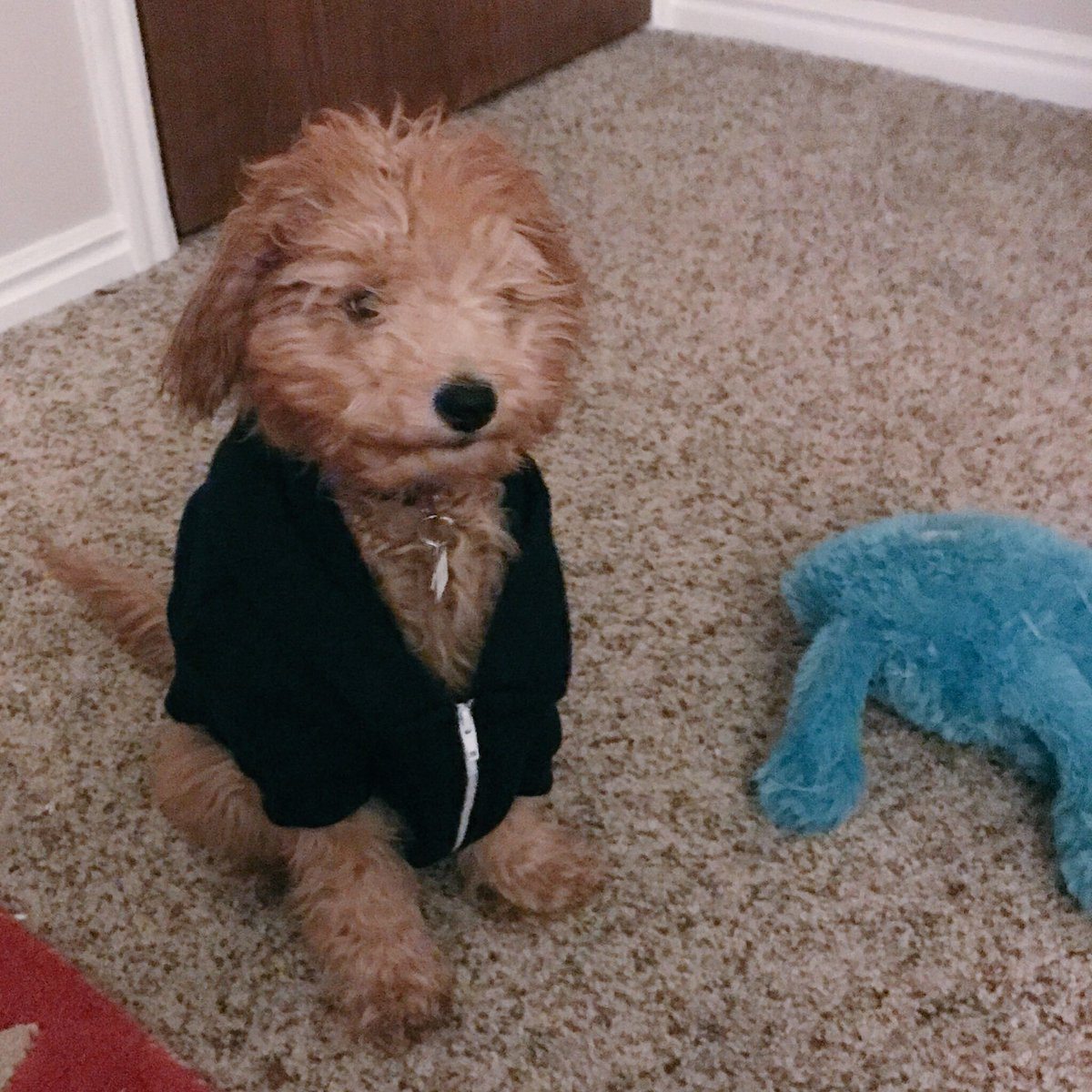 I ran out of my sample of Heartgard for Buckwheat, so I thought I'd just order some online. The cheapest offer was through 1-800-PetMeds, so I added a box to my cart and proceeded to check out.
Then I hit a snag. After filling in all my information and creating an account, they told me it would be $5 for shipping. I've been spoiled by Amazon Prime free shipping for the last five years, so I abandoned it and resolved to go see if my local pharmacy had some for sale.
1-800-PetMeds does their homework, though. I started getting hit with emails like this: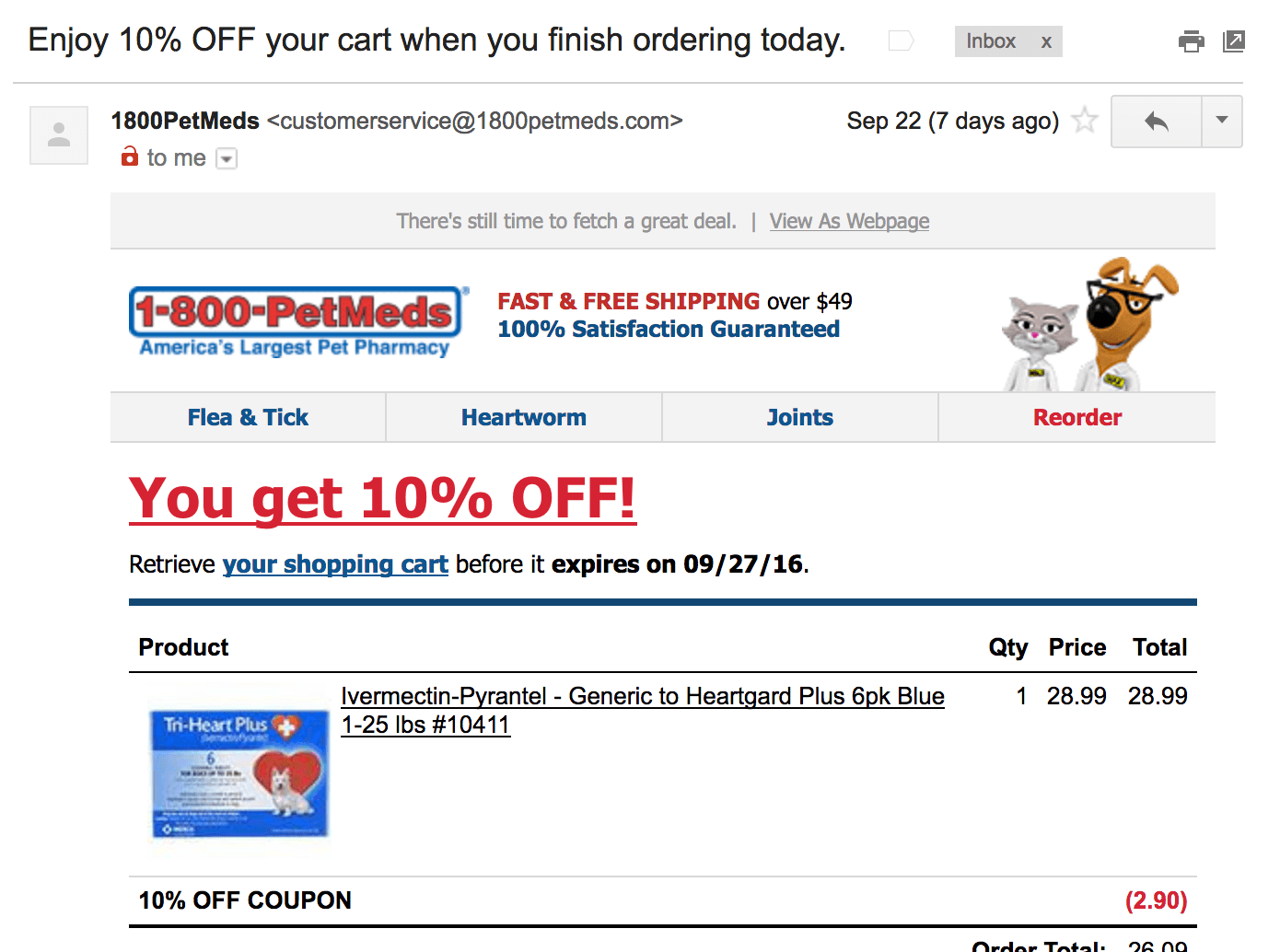 A 10% off coupon code! Not bad, but I was still looking at other options to see if I could find something cheaper. Also, I thought that maybe I could get a better deal if I held out just a little bit longer.
That's when things got weird. This came in the mail: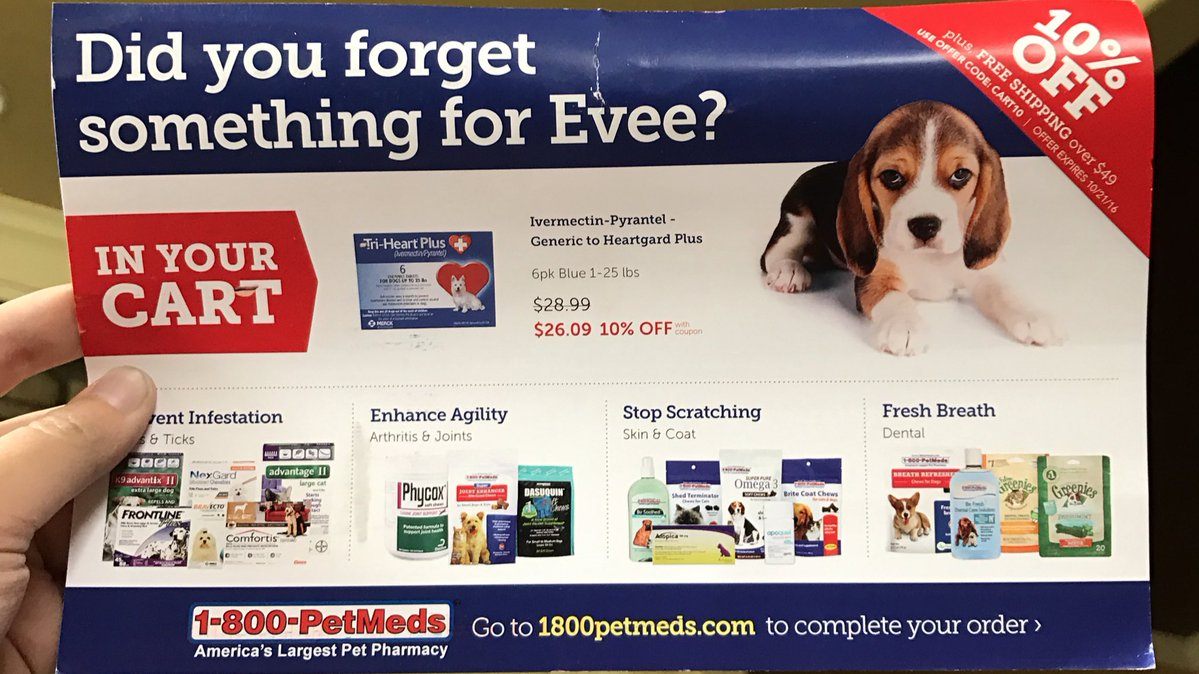 What's weird about that? They are going the extra mile to snail mail a personalized abandoned cart reminder, right?
Well, they knew some information that I don't remember ever telling them.
Yeah, they assumed the medicine was for my dead dog, who would have been 18 if she was still alive. This freaked me out, especially since I had never ordered any medicine for my dog. I've also moved to a different state since my mom would have made any sort of order, so the address was different too. So, what was going on?
Well, after a few more indignant tweets, I heard back from them on Twitter.

So, that was it. According to 1-800-PetMeds a 12-year-old Allison grew incredibly concerned about her dog being a victim of parasites and took it upon herself to order medicine for her dog in 2003.
I'm still a bit skeptical that this was the case, but let's assume that it was. They still figured that a purchase from 13 years ago was for the same pet.
To me, that's sloppy. As a result of this mistake and their robotic response, I've crossed them off my list for pet medicine providers.
What's the Takeaway?
There's a few rules we should all take into consideration when we're running hyper-targeted campaigns.
Double check your targeting and selected mailing lists.
Make sure the data means what you think it does (you know what happens when you assume).
Be careful when targeting sensitive information. There's a reason Google won't let advertisers target certain personal interests.
These mistakes can and will happen. The best thing you can do is send an apology. Stefanie Grieser has taught us that we should take moments where we've disappointed users, and use it as an opportunity to delight.
In fact, apologizing can make someone even more loyal. After all: one of the women who got incredibly ill from Chipotle's food turned around and sued Chipotle for free burritos.
There's always a way to come back from sloppy hyper targeting… but you'll be better off avoiding it in the first place.
By the way, if you're curious for some feedback on a hyper-targeted marketing campaign or have an idea you'd like to bounce off of someone, let me know here or in the comments. I'd love to help you create something that truly meets the needs of your targeted audience.
Have you seen hyper-targeted marketing go awry before? What safeguards do you put in place to avoid these sorts of mistakes?