Why I Work at Disruptive Advertising
by Brandt Whiting • February 3, 2015
An Insider's Account of Literally the Coolest Company Ever.
Let's go back in time just over a year ago when I was traveling the world with a friend of mine. I believe I was pulling a mosquito net over my bed just outside of Kruger National Park in South Africa when I opened up an email entitled, "Happy Are We?" I thought, "Who talks like that?"
Inside the email was an invitation for an interview with a PPC company called Disruptive Advertising. I graciously declined the offer and said I was traveling at the moment, but good luck in your search!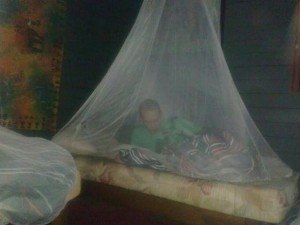 After getting stuck in the mud throughout the Rice Patty Mountains of Laos and one ostrich ride later I received a follow up email requesting yet another interview. I again replied I was still traveling and I may consider reaching out once I returned. Of course, I said this so I would stop getting emails!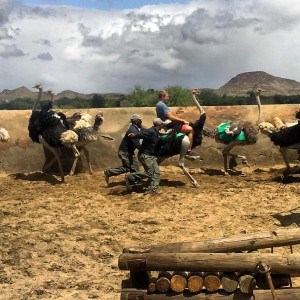 Then I spent another couple months fighting jungle monkeys in the ruins of Angkor Wat.
I finally returned home. Six months and 10 countries down and 200 something more to gratify my world journey hunger. But first I needed money to continue my travels.
After a couple weeks adjusting to normal life I found myself sitting in front of my computer looking for a job. Then it hit me! I remembered how Disruptive Advertising reached out, so I pulled up those emails searching for a contact number.
I dialed and an enthusiastic guy named Johnathan answered the phone. He was so delightful and energetic, and luckily for me they were still searching for an account manager. I scheduled an interview for later that week.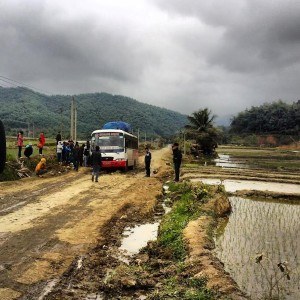 I was torn being home after being gone for so long. I thought to myself I could work for another 6 months and then I would have sufficient funds to travel for another 7 months or so.
The day of my interview I woke up extra early since I was living roughly an hour away. I had looked over Disruptive's site and found pictures of the employees dressed casual for their everyday wear but I still felt compelled to wear a suit, though I did skip the tie.
Once I arrived at Disruptive's headquarters there were two people playing ping-pong in the entry area. Both were friendly and directed me to my contact, Johnathan. Johnathan was outgoing and full of energy even during the interview, which was mostly exchanging life stories and small chitchat.
I thought it was the easiest interview I had ever had! Then Jake, the founder walked in. I found him to be stern and to the point. After discussing my paid search skills I was a bit nervous from his poker faced expression. I thought, "Bring Johnathan back in to ease this stress!" Finally at the very end he smiled and thanked me for coming in.
[Tweet "As much as I love to travel I have decided I enjoy working with this group of friends slightly more!"]
After I got home I received a call from Johnathan with an offer to work at Disruptive Advertising and he told me how excited he and Jake (especially Jake) were to have me join the team. I was completely shocked but I gladly accepted.
On my first day I got my desk and unwrapped my brand new MacBook. I noticed how talkative everyone was in the office. This was nothing like my last job. People were playing foosball and discussing their plans after work. One guy was shooting another with a Nerf gun from across the room.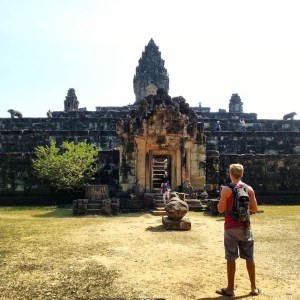 Lunchtime couldn't have come much faster. I usually bring a lunch to work but seeing how it was my first day and I didn't know if there would be a fridge for my food I figured so I would go out to eat. I heard someone say, "Come on everyone. Lunch is on the company." No way! Foosball and lunch on the same day? I had never worked at a place with so much fun/work going on at once.
I soon realized this was a typical day at Disruptive Advertising. The idea is if you work real hard and make your clients happy, then there is more time to have fun. We get our work done and there's a lot of responsibility. Expectations are high. Everyone contributes insights and expertise on each others' problems, and the training program for new hires is incredibly thorough.
The company goal is to conquer the WORLD! Or just become really successful and be happy while doing it.
[Tweet "The idea is if you work real hard and make your clients happy, then there is more time to have fun."]
The thing I remember most going back to my first interview was how they wanted to hire talent but also find people who would be friends outside of work. This is a TRUE statement.
Not a lot of people can say they enjoy or even love where they work, but I've been able to get to know everyone here at Disruptive and I get excited to see each of them everyday.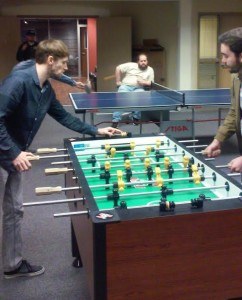 These people are now my friends. That means attending their live music performances, going on double dates, playing laser tag, going to lunch, attending sporting events or simply discussing everyday life together. I found a place where I can learn and gain expertise and be happy doing it. I hear all the time when someone goes on vacation or comes back after the weekend how they missed everyone else or felt deprived from foosball.
And as much as I love to travel I have decided I enjoy working with this group of friends slightly more! And that's why I work at Disruptive Advertising.