How Much Do Facebook Ads Cost in 2023?
by Joseph Jones • April 29, 2020
Well, it really depends.
A lot's changed over the last couple of years. Facebook ad spend is going up, the platform limited access to data, the parent company changed its name to Meta… there's just a LOT of action. We've come a long way from Facebook being just a social media platform to rekindle friendships from high school (yeah you can still do this, maybe David's still funny).
With over 2.9 billion active monthly users (2023), Facebook advertising also allows businesses to promote their products or services to a vast audience with various ad formats, targeting options, and budgets. Facebook also has some built-in targeting tools that make that vast audience fairly accessible–making it possible for businesses to reach their target audiences.
But how much does it cost to advertise on Facebook these days?
In this article, we'll explore the cost of Facebook ads, how Facebook charges for ads, and the cost of a Facebook business page.
Cost of Facebook Ads
The cost of Facebook ads varies based on several factors, including the ad format, audience targeting, ad placement, bidding type, and competition. For Facebook ads in 2021, the CPC was $1.12 and the CPM was $15.86. Similarly, if your ad campaign is based on earning likes or app downloads, Facebook charges different costs for both.
We've been using Facebook ads for years and have seen the average CPC, CPM, and CPE fluctuate immensely.
Facebook advertising offers various ad formats, including image ads, video ads, carousel ads, collection ads, and more.
Targeting
Facebook advertising also provides different audience targeting options, including demographic, interest, behavior, and location targeting. Advertisers can also target their ads based on custom audiences or lookalike audiences.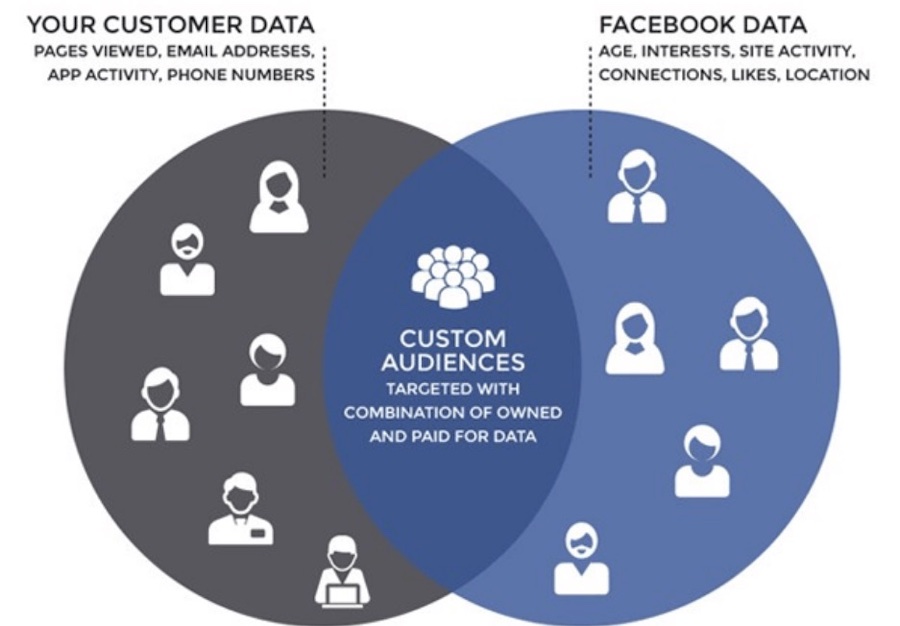 Placement
Ad placement is another critical factor that influences the cost of Facebook ads. Facebook offers several ad placements, including Facebook News Feed, Instagram Feed, Audience Network, and more. The cost of each placement may vary based on the competition for that placement.
Bidding Type
Bidding type is also crucial in determining the cost of Facebook ads. Facebook offers two bidding types: cost per click (CPC) and cost per thousand impressions (CPM). CPC means that advertisers pay every time someone clicks on their ad, while CPM means that advertisers pay for every 1,000 impressions of their ad (an impression is when someone sees your ad).
It's essential to choose the right bidding type based on the business's advertising goals and budget. For example, if a business's objective is to get more leads, they can select the CPL (cost per lead) bidding type, and Facebook will charge them based on the number of leads they acquire.
Facebook Lead Ads Cost
Facebook Lead Ads are a type of ad format that allows businesses to collect lead information from their target audience without leaving Facebook. The cost of Facebook Lead Ads varies based on the factors mentioned above, including ad format, audience targeting, ad placement, bidding type, and competition.
Facebook Cost Per Lead
The cost per lead for Facebook Lead Ads can vary significantly based on those same factors. According to a study by AdEspresso, the average cost per lead for Facebook Lead Ads across all industries is $1.32.
Competition: The competition for your target audience is another critical factor in determining the cost of Facebook ads. If there are many advertisers competing for the same audience, the cost of ads will be higher. 
Check out these industries and their average costs for advertising on Facebook and Instagram: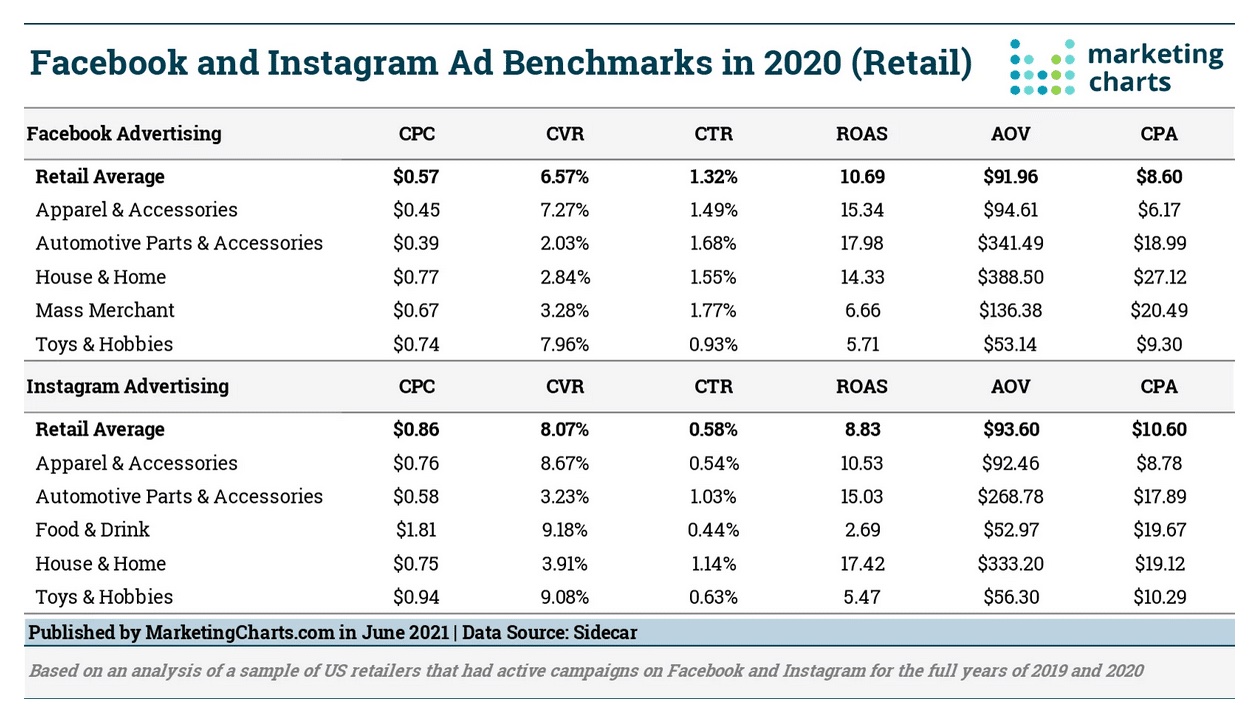 The Actual Cost of Facebook Advertising Varies
The cost of Facebook advertising can vary significantly based on the factors mentioned above, and as a result, Facebook advertising can cost as little as a few dollars a day or as much as thousands of dollars a day.
Facebook advertising offers various budget options, including a daily budget and a lifetime budget. A daily budget is the amount of money you want to spend per day on your ad campaign, while a lifetime budget is the amount you want to spend for the entire duration of your ad campaign. Similarly, you can define cost by the overall amount you are willing to spend, or on how much you are willing to spend per result (click, like, purchase, etc).
Facebook also offers a feature called Ad Scheduling, which allows you to set specific times of the day or days of the week to run your ads, which can help control your advertising costs and reach more relevant audiences when they are most likely to purchase.
How Much Does a Facebook Business Page Cost?
Creating a Facebook business page is free. However, if you want to promote your page or run ads, you will need to pay for Facebook advertising. Be aware that a Facebook business page needs to be built off of (or from) a personal page.
People visiting the business page will not be able to see whose personal page it is linked to, but you do have the option of inviting your personal friends/contacts to "like" and "follow" your business page. Not a bad way to start off your business on Facebook, right?!
What Makes Facebook Advertising Worth Spending On?
A brand can't promote its products and services in this digital marketing era without using social media platforms. Where advertising on social media has its advantages, Facebook significantly takes the lead over other platforms. Apart from its immense popularity, this social networking site is super-affordable and helps you target a range of consumers.
Many companies wonder: Is Facebook advertising worth spending money and time on? Let's find the answer.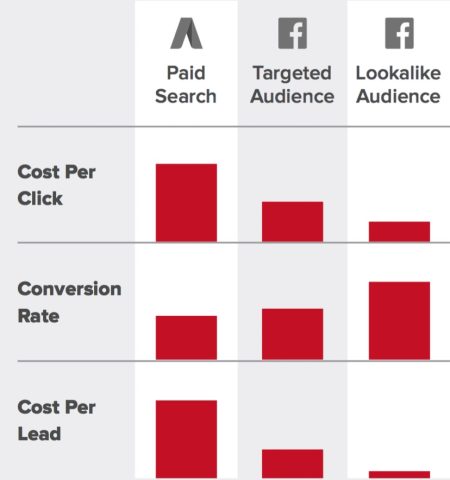 A Wide Range of Active Users
Facebook is leading the world of social media with more than 2.9 billion active users. The social networking sites following Facebook are Youtube with 2.68 billion (2023), WhatsApp with 2.24 billion (2023), Instagram with 2.35 billion (2023), and TikTok with 1.05 billion (2023).
Not only that, but Facebook also has the most even age distribution of users compared to other popular social media platforms. This suggests that you can target a wide range of age groups with your ads.
Facebook can provide businesses with a larger target audience that marketers can easily distribute into different segments and target their ads accordingly.
Precise Targeting
Precise targeting is directly proportional to reduced Facebook ads cost
For instance, if you are a women's apparel company, you need to mostly place your ads in front of women. Similarly, if you are a children's toy producer, you need to primarily reach out to the parents. The good news is that Facebook advertising lets you do that easily. In addition, you can also target consumers area-wise as well. Many other demographics — like gender, interests, age, preferable device, and location — matter a lot when launching your ad campaign on Facebook.
Flexible Budgeting Options
Facebook ads are very flexible. Advertisers can easily adjust them according to their company's budgets. Generally, the platform offers two types of budgeting to cater to different advertising strategies:
Lifetime budget:

This is preferable when advertisers run ads on a specific schedule or a fixed budget.

Daily budgets:

These are good for advertisers working with a fluctuating budget or wanting to maximize ongoing ad campaigns.
Cost-effective
Facebook offers a wide range of cost-effective ad options for every business type. Even if you spend $10 a day, it will benefit you at the end of the day one way or the other. Additionally, Facebook also offers testing, reporting, and remarketing features that help you maximize the money you have invested in your ads campaign.
The difference is very clear if we compare the Facebook ads cost with other advertising platforms. In 2021:
Twitter ads cost $0.38 per click

Facebook ads cost $0.97–$1 per click

Instagram ads cost $3.56 per click

LinkedIn ads cost $5.26 per click
Factors Affecting the Facebook Ads Cost
Several factors can increase or decrease your Facebook advertising costs. Some of the major factors include the following.
Industry
Facebook advertising costs typically vary depending on the type of your industry. Although the average cost stands at $1.12, you can forecast your required advertising budget by looking at the average price of your industry. This will help you develop a better social media marketing campaign to generate more leads and drive conversions.
In 2021, the average CPC for different industries was estimated to be:
Apparel: $0.45

Auto industry: $2.24

B2B: $2.52

Beauty: $1.81

Consumer services: $3.08

Education: $1.06

Employment and job training: $2.72

Finance and insurance: $3.77

Fitness: $1.90

Home improvement: $2.93

Healthcare: $1.32

Industrial services: $2.14

Legal: $1.32

Real estate: $1.81

Retail: $0.70

Technology: $1.27

Travel and hospitality: $0.63
Facebook Ads Cost FAQs:
How much does it cost to pay for an ad on Facebook?
The short answer is that it varies. The longer answer is that it varies based on ad type, placement, competition, and bidding type. The good thing is that you have total control over your strategy and how much you choose to spend either daily or overall.
Is $100 enough for Facebook ads?
$100 can be enough to start, but it won't go too far. With a strategic ad plan and catchy creative, $100 can get you some awareness and impressions. Beyond that, you will want to invest more, and be sure to have a firm idea of what your objectives are–which will affect your strategy.
Are Facebook ads worth it?
Yes! Buck for buck, Facebook is one of the most valuable places to spend your digital advertising dollars. Their vast targeting capabilities coupled with the right bidding strategy and ad type can get you the best ROI for your digital marketing ad spend.
How Does Facebook Charge for Ads?
Facebook charges advertisers based on the bidding type selected by the advertiser. If the bidding type is CPC, Facebook charges advertisers every time someone clicks on their ad. If the bidding type is CPM, Facebook charges advertisers for every 1,000 impressions of their ad.
In Conclusion
The cost of Facebook ads can vary based on the type of ad, the bidding type, the ad placement, and the competition. Understanding the different ad costs, such as impressions, views, clicks, likes, leads, and acquisitions, can help businesses make informed decisions about their Facebook advertising strategies.
Disruptive advertising has years of experience managing millions of dollars in digital advertising. Our team of social media advertising specialists can create a strategy that works for your business to help you gain brand awareness and a higher overall return on your ad spend dollars. Contact us today for a no-cost, no-obligation consultation.