How to Run a Limited-Time Offer on Facebook Ads
PPC
•
Social Media
•
Ana Gotter
December 17, 2019
Offers are a great way to entice users to purchase. If you're sitting firmly on the fence about making a purchase, then freebies, discounts, and coupon codes can give you the shove you need to get off the fence and pull out that credit card.
Facebook Offers are naturally a powerful tool that you can use to connect with users at all stages of the sales funnel, presenting them with the option to claim anything from a discount on products or services to a free class or consultation.
You can drive results quickly when you combine the appeal of an Offer and the incredible reach of the ad system. This is excellent…as long as you're able to set your own limits.
There are plenty of cases where you won't want to let everyone take 25% off a purchase for no reason, or t0 allow people to come in for a free class or consult. Nearing the end of my work year, for example, the very last thing I'd want is a bunch of people suddenly trying to schedule a consultation call while I'm minutes away from shutting my laptop for vacation, and having a big coupon code on top of a store sale can eat into your profit quickly.
There are plenty of reasons why you wouldn't necessarily want to let an Offer go on forever—one of which is that you're actually more likely to drive quick action if there is a timeline on the claim, giving users a feeling of urgency even if they might have otherwise forgotten. And fortunately, Facebook's Offer system comes with plenty of potential options to set limits built-in and ready to go.
In this post, we're going to take a close look at how to run a limited-time offer on Facebook Ads, and what other conditions you might want to apply to your campaign, too.
What Exactly Are Facebook Offers And Why Should I Use Them?
Facebook Offers are clickable posts or ads that you can share on platform. When claimed or redeemed, they'll allow customers to gain something like a discount, free trial, or free shipping.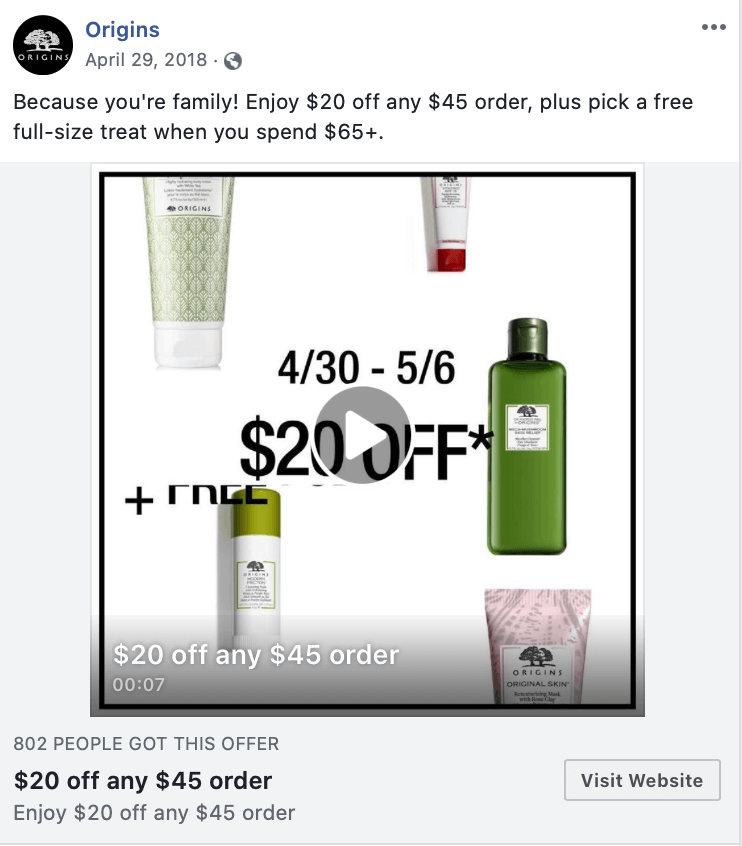 And yep, I know what you're thinking—can't you just list coupon codes in any regular Facebook post or ad?
Of course you can, but Offers have two primary benefits:
They look cleaner. You don't have to paste coupon codes in the ad text, which can look a little spammy at times.
They allow you to set firmer conditions that are enforceable, again without taking up ad space.
Facebook Offers give you the option to set the following conditions:
Whether or not users can "share" the offer with their friends (note that even if you disable sharing, people can still comment and tag their friends).
Any potential expiration dates, all the way down to the end time.
Whether you want to send out a single code or unique codes—unique codes are the way to go if you only want a set number of users to be able to claim the offer.
How many Offers you want to have available for being claimed.
If you want your Offer to be redeemable in store, online, or both.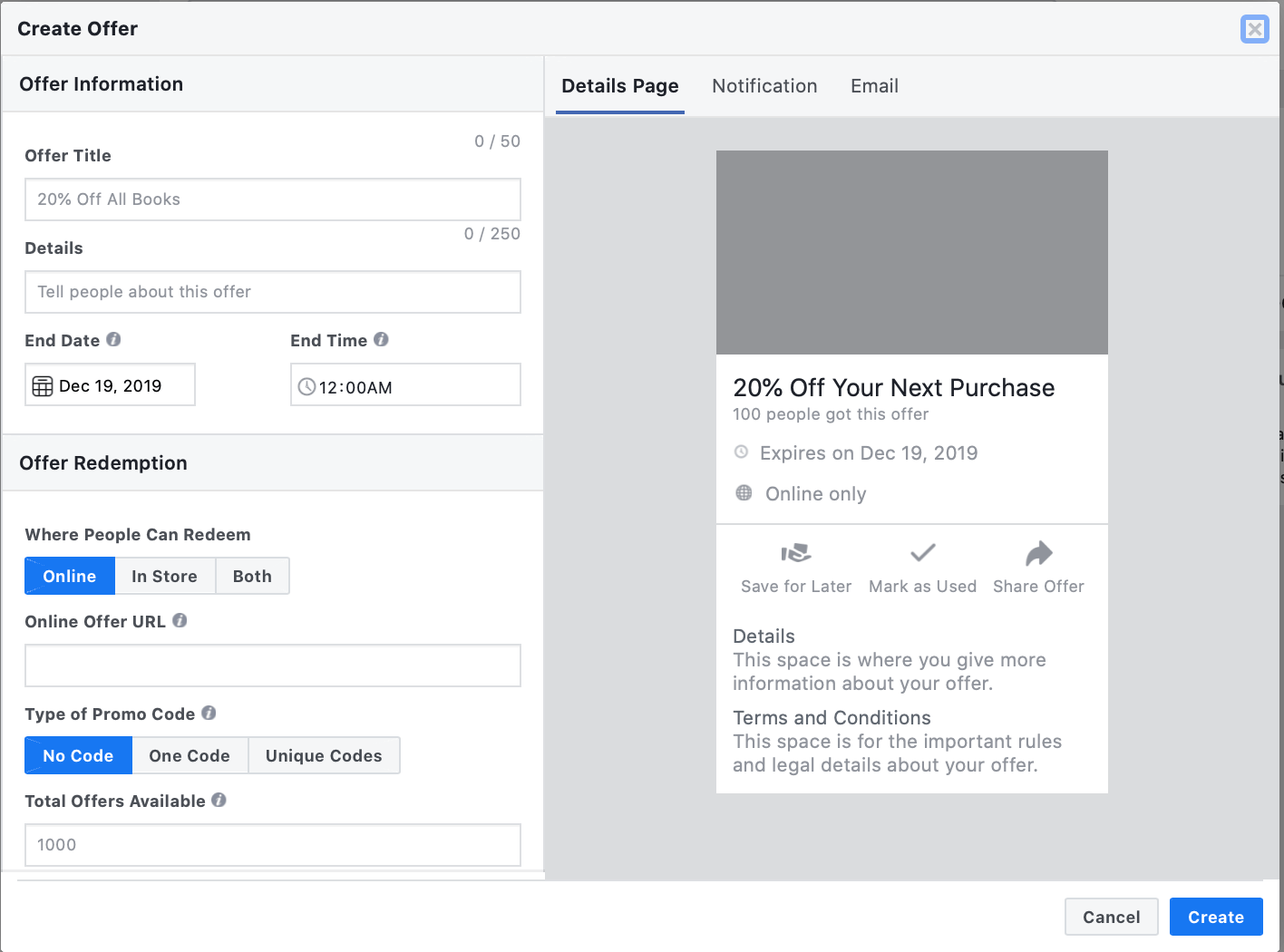 Why Would I Want to Create A Limited-Time Offer Instead of An Evergreen One?
There are plenty of reasons brands may choose to run a limited-time Offer on Facebook Ads.
First, it can leverage scarcity and urgency. You only have one week to call and set up that free appointment or to get 25% off your first order, so you want to do it right now before you forget.
I've been one of those people who has "claimed" an Offer on Facebook that had no expiration date, fully intending to purchase, and completely forgot about it. And I know that I've done this multiple times because I went back to view my saved Offers to write this post, and man I clearly have the attention span of a goldfish as a customer.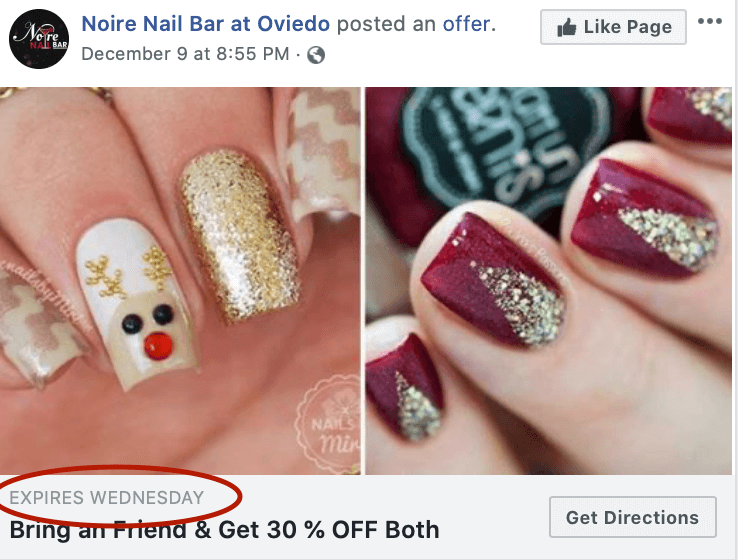 Limited-time Offers also give you more control. You may not want to have multiple Offers and coupon codes floating around indefinitely. It might backfire if a customer saves your 25% off coupon code for Black Friday when all your prices have already been slashed, massively eating into your profit. Or maybe you want to use Offers to drive a big push to purchase a new product or outshine your competition in time for the holidays.
How to Create a Limited-Time Offer on Facebook Ads that Drives Results
When it comes to creating a successful campaign that leverages limited-time Offers well on Facebook Ads, there are a few technical and a few creative things you'll want to do.
Let's start with the technical.
The Technical
First, you're absolutely going to want to set an expiration date and time for how long the Offer is valid for. This dictates how long users have to not only claim but actually use whatever it is that they're receiving.

Next, it can be useful to limit the number of Offers that you even have available. You don't have to do this, but it works well with urgency-driven campaigns, especially if you have a particularly high-value Offer that you know people will be chomping at the bit to get. If you do this, consider generating unique codes for each user who claims the Offer.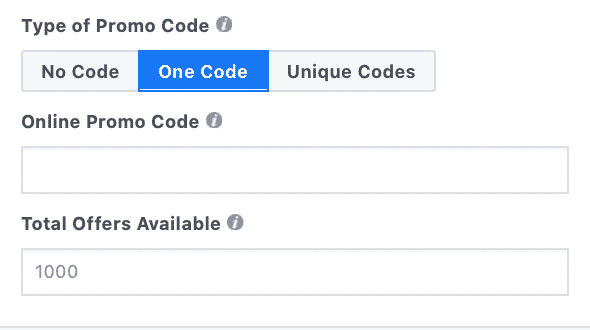 And the major technical step you'll want to consider: Adding in Terms and Conditions. This can really help you seal the deal and prevent any possible customer complaints later on. You can explain that customers must claim and use the Offer by a certain time. If you're offering something like a free appointment or class, you can also stress how far out they can book the appointments.

The Creative
In addition to setting the Offer up correctly from a technical standpoint, you'll also want to make sure you're following a few creative best practices to maximize interest and claims.
These include the following:
Leverage scarcity in your messaging. Make sure that you mention that the Offer is only good for a limited time, so grab yours before the time (and maybe the Offers themselves!) run out.
Choose strong visuals. For best results, you want to use images that will immediately capture users' attention and help convey exactly what it is that you're offering. When all else fails, consider using images with plenty of white space and contrasting colors to help the subject jump off the screen.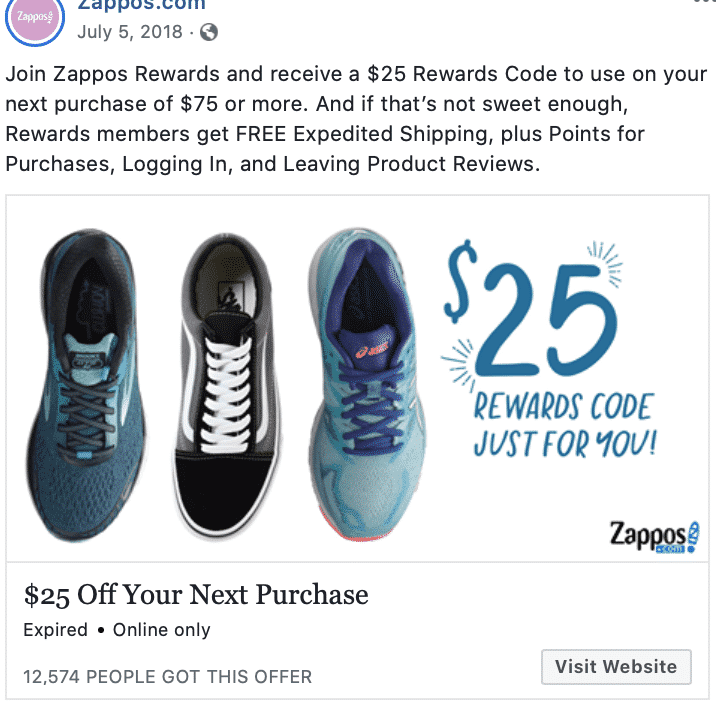 Mention why it's relevant right now. Limited-time offers can always get a nice boost when you explain why they're so relevant to the customer aside from the fact that they can only claim them for a short time. A CPA might start promoting offers for free consultations in November, reminding people to find an accountant before tax time hits them over the head, and mentioning any relevant holidays or seasonal events is a good call, too. Timeliness is always useful.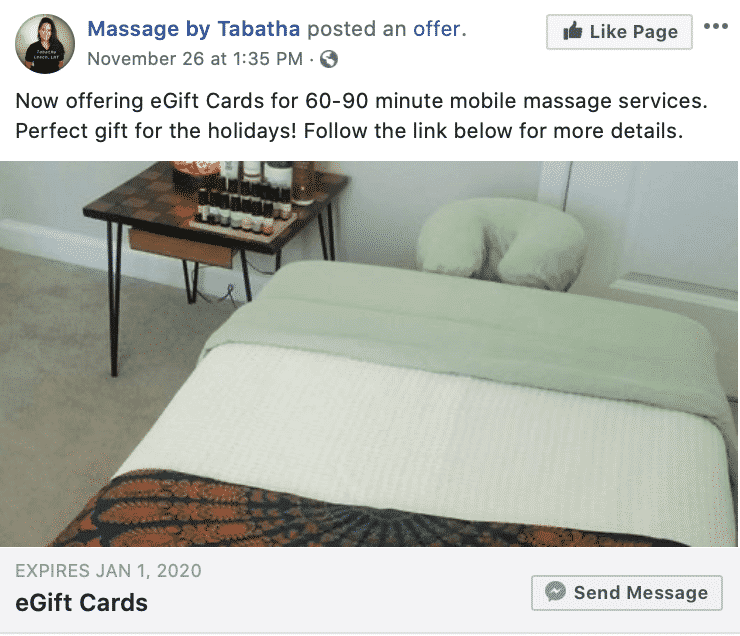 Conclusion
If you're wondering how to run a limited time Offer on Facebook Ads, the good news is that (as you can see here) it's exceptionally easy. Setting up an Offer only takes a few minutes at the absolute most, and you can easily attach it to your campaigns just by flipping a single switch during the Ad Set stage of the creation process.
By the way, if you'd like help setting up Facebook Offers and getting the most out of your paid social campaigns, let us know here or in the comments. We'd love to help!
What do you think? Have you ever created a limited time offer on Facebook Ads? Which best practices have worked for you? Share your thoughts and questions in the comments below! 
Leave a comment