The 7 Pillars of Successful Facebook Marketing
When you think of social media marketing, the first thing that likely pops into your head is Facebook marketing.
Facebook was the platform that really revolutionized social media marketing as we know it, and it's still the platform that encompasses so much of what we expect social media to be (privacy issues aside, of course).
People are discovering brands and connecting with friends, but they're also creating events, networking in close-knit groups, and chatting on Messenger instead of text. For those who use it frequently, it's almost like a necessary part of life instead of some random app they think is fun.
Facebook marketing, therefore, can be valuable for brands and organizations of all shapes and sizes. It gives you the chance to find your audience, no matter where they are in the world, and nurture relationships with them. The platform also boasts an enormous number of features, ranging from private groups to event listings that you can use to engage with your followers in meaningful ways, even with organic reach still on the decline.
Are you ready to start Facebook marketing or step up your game to start getting real results? In this post, we're going to take you through the 7 pillars of successful organic Facebook marketing, show you how to optimize your Page and everything on it, and general best practices to help you best connect with your target audience.
Why You Need Facebook Marketing
At least once every six months or so, Facebook inevitably rolls out an update that causes someone, somewhere, to declare that Facebook marketing is officially dead. Some even like to get a little dramatic about, insisting that we're approaching the End of Days for the Facebook Apocalypse.
None of this has ever been true, and it certainly won't be anytime soon, even if changes are made that do hinder abilities we currently have. There's no denying that organic reach has been steadily declining for nearly a decade, but free, organic Facebook marketing can still be wildly valuable (and at a low cost, meaning exceptional ROI).
Even with organic reach declining (the average reach as of right now is 6.4% of your total Page likes), the platform is still essential for all brands and organizations, whether you're running a nonprofit, an ecommerce business, offer B2B services, or anything in between.
Here's why:
Users are also actively using Facebook to find new events to attend, ask their friends for recommendations, and discover brands. You want to be part of all of this.
The 7 Pillars of Successful Facebook Marketing
Facebook marketing has a lot of features and a lot to keep up with, which can make it feel overwhelming at times.
The key here is breaking this platform down into 7 distinct pillars that are each needed for success. We'll look at each one individually, which will take you through the process of setting up a successful Facebook marketing strategy.
1. Having a Strong Page
Your Page is everything on Facebook. It's where you can add key information about your business, collect reviews and UGC, and share updates to engage your followers.
Pages should be well-organized and fully fleshed out, giving users all the key information they need to know whether or not they want to learn more about what you do.
Here's what you need to do to create a strong, well-organized Page that will work in your favor: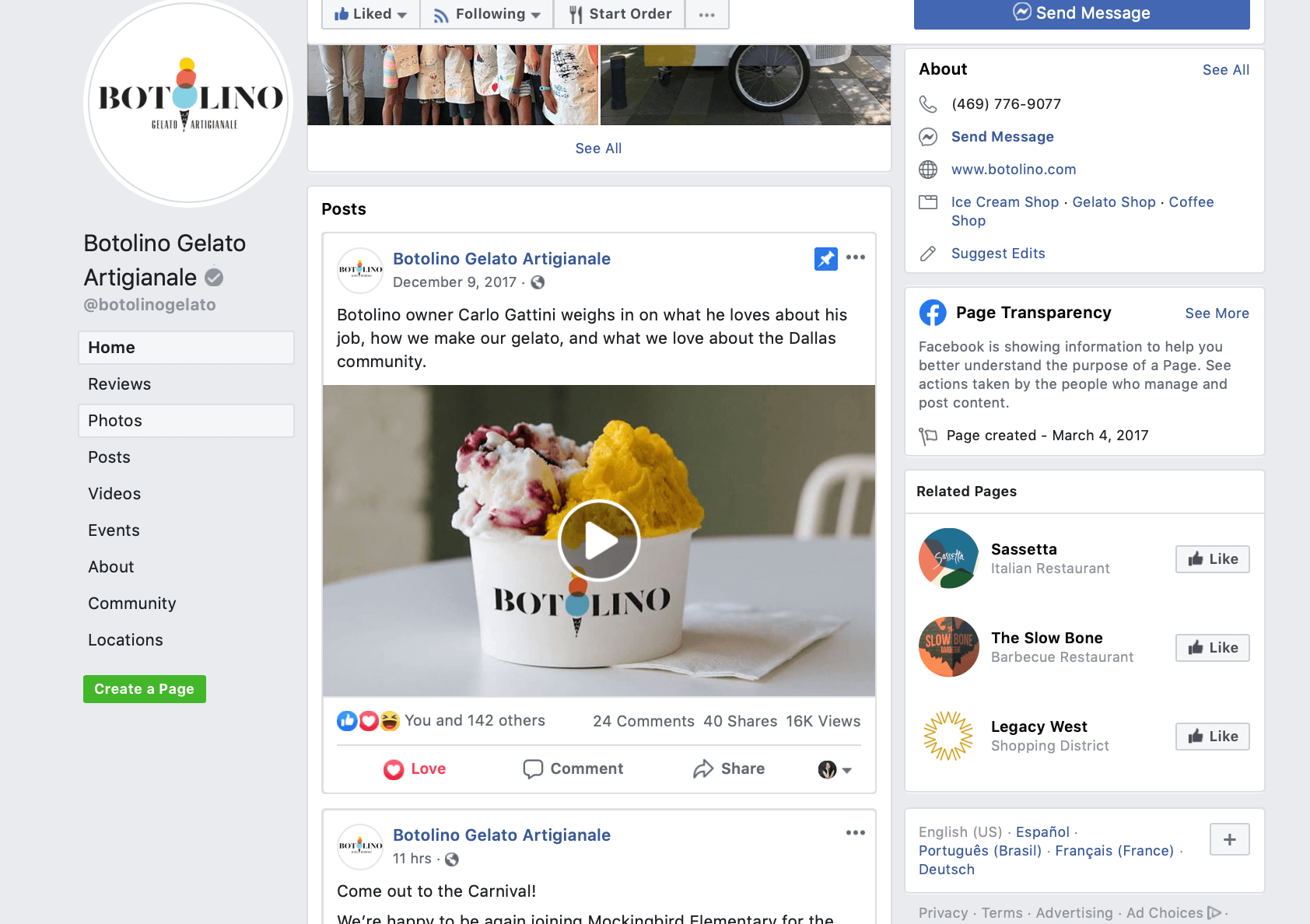 2. Creating a Strategic, Diverse Calendar of Posts
Once your Page is up and running, it's time to start creating your content calendar and putting together your content strategy.
Your content strategy is essentially going to determine what goals you want to accomplish with Facebook marketing, the types of content you want to use to accomplish those goals, and how you want to use it.
If you want to build trust and increase engagement, for example, you'll want to make encouraging and sharing UGC a key part of your strategy. You may also realize that sharing behind-the-scenes and how-it's-made content helps your audience trust your business more, so you'll want to include those posts regularly on the schedule.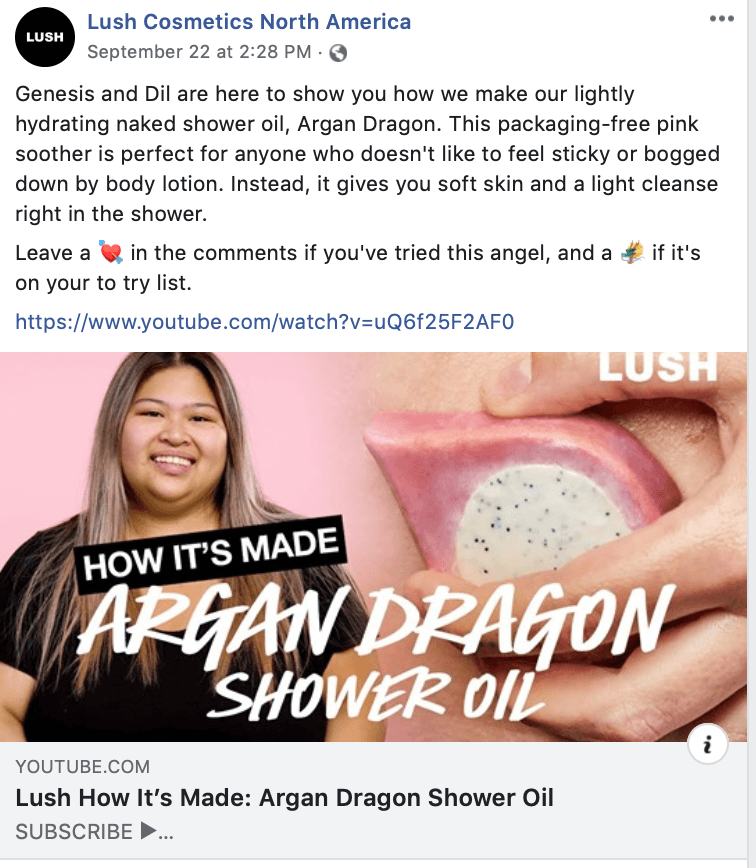 For best results, I strongly recommend finding a social media scheduling tool. Facebook's Creator's Studio allows you to schedule posts in advance, which is a great option, but I personally am partial to third-party scheduling tools like Sprout Social, Agorapulse (pictured below), and Hootsuite.
These tools will let you schedule content for other platforms, too, and I love the ability to be able to see a full content and create queues of evergreen content to fill in any gaps on the schedule.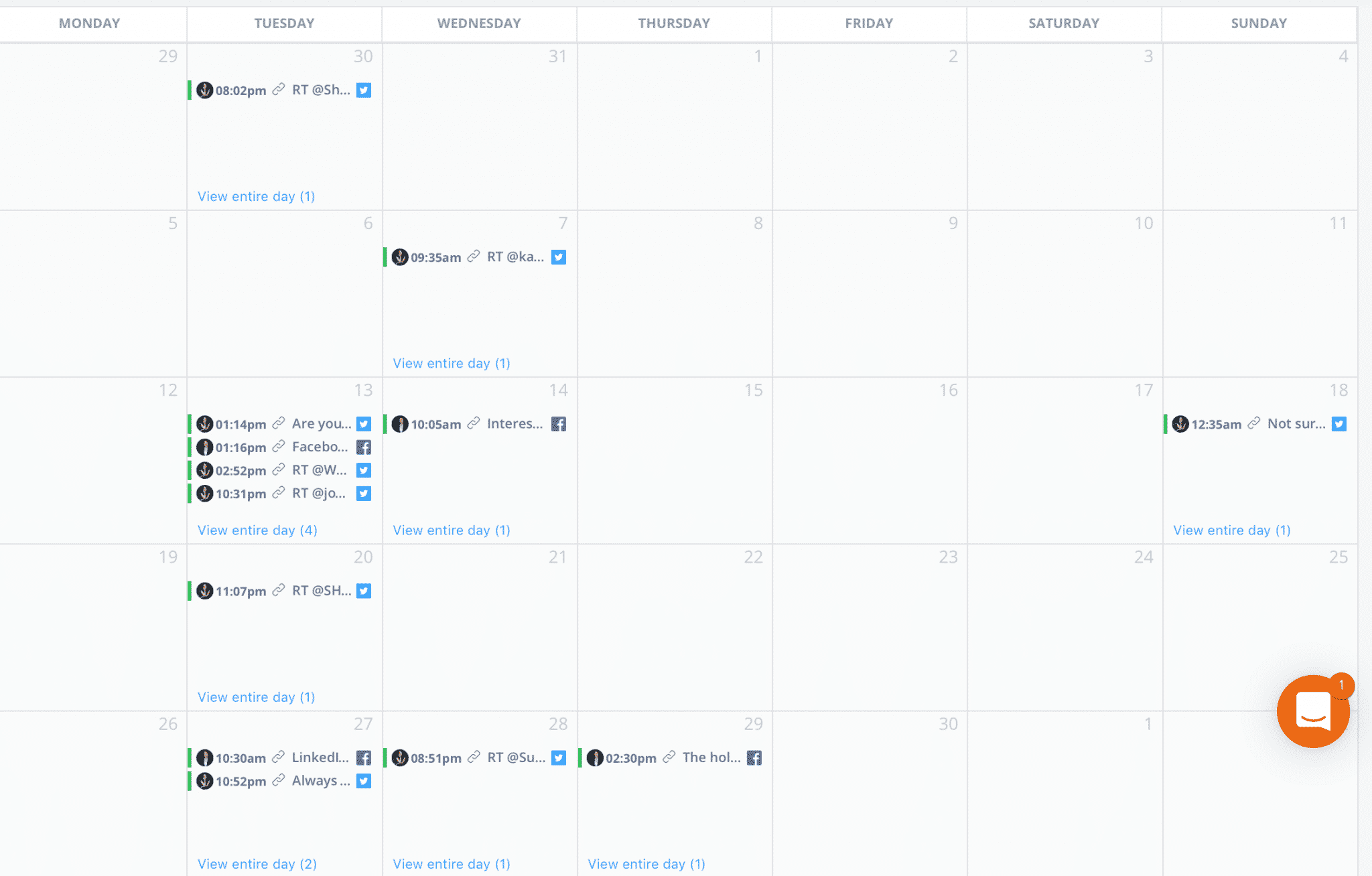 Seeing it all laid out helps you ensure that you're using a diverse mix of content, which will keep your audience engaged, your engagement rate up, and your reach up, too.
3. Using Multiple Types of Media
As you're creating content, be mindful to incorporate different types of media into the mix. Text-based posts, for example, should be a very, very small portion of your overall content, because posts with some sort of visual component see significantly more engagement and a 65% increase in message recall up to 10 days later.
Images, video, and live video (which is similar but different) should be attached to the majority of your posts. Even if the image you're sharing is simply a generic stock photo with a quote attached, that will still help you get more attention and boost engagement.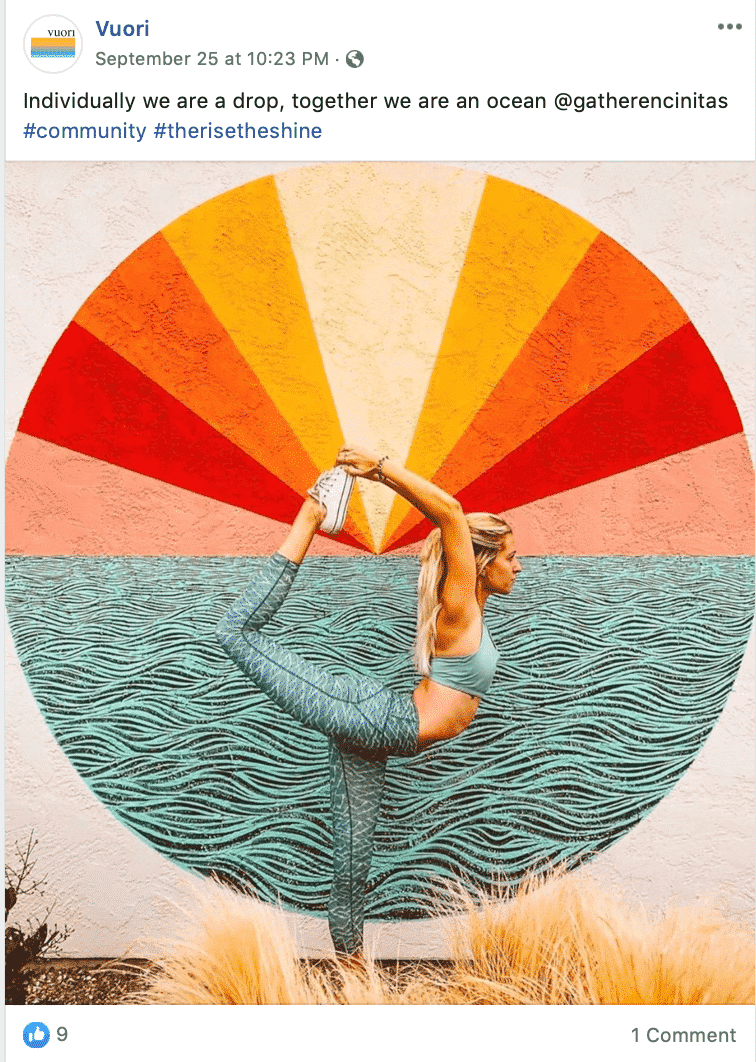 Switch it up and incorporate different types of images and videos into the mix. This goes with pillar #2; the more types of content you have, the more your audience will keep checking in.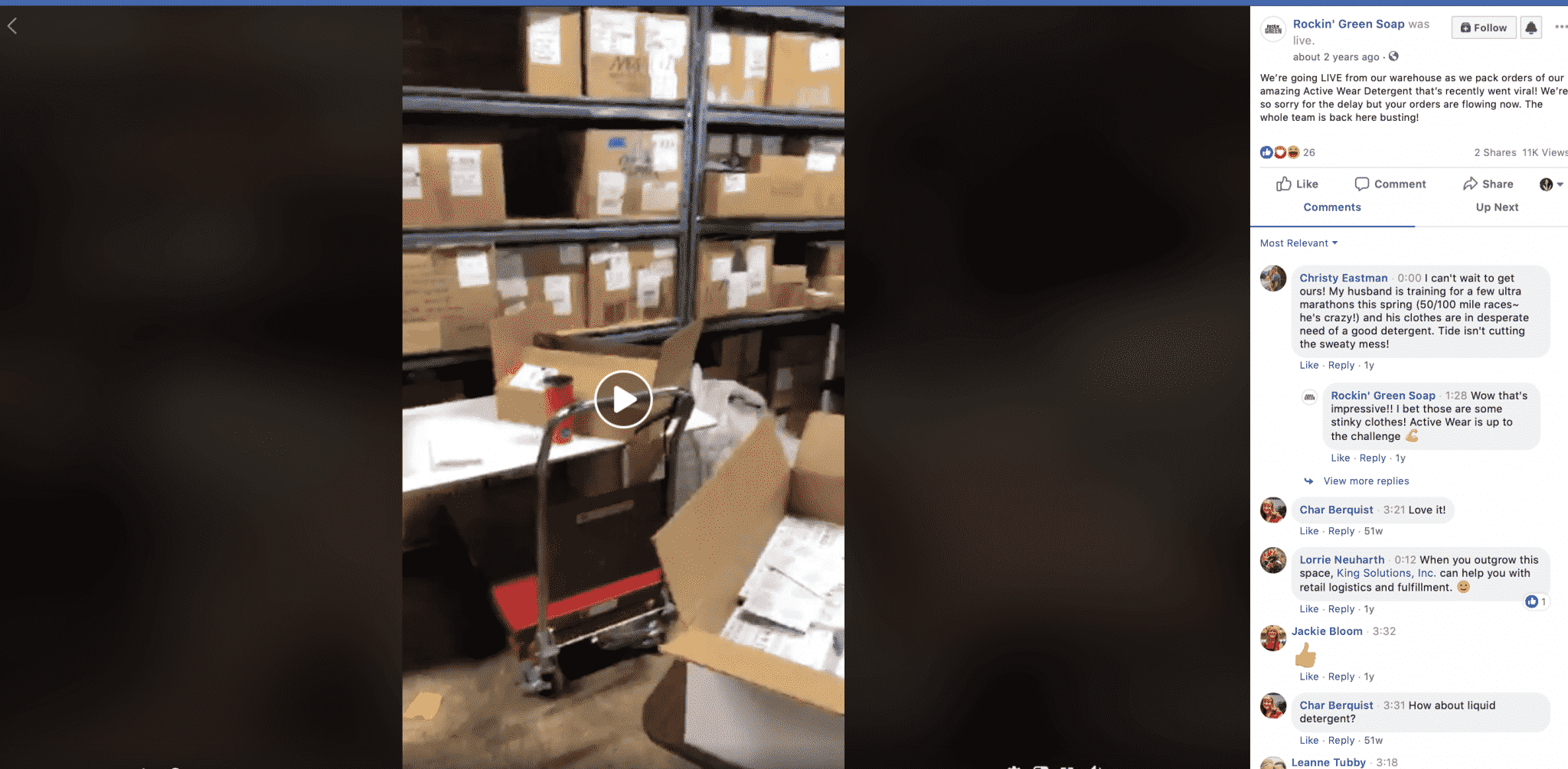 No one wants to see the exact same thing day after day. Use a mix of behind-the-scenes content, informational videos with quick tips, short tutorials, and product images.
4. Creating More Stories
Facebook Stories started off as a Snapchat-copycat feature on Instagram, and I didn't take it seriously. Then it spiraled into one of the most-used social media features we've got, and Facebook added it to their roster, too.
There are more than 500 million daily Story users, so it's a feature you need to be using, especially since you don't have to worry about declining organic reach here. Once your Story is published, it will show up in your followers' queues.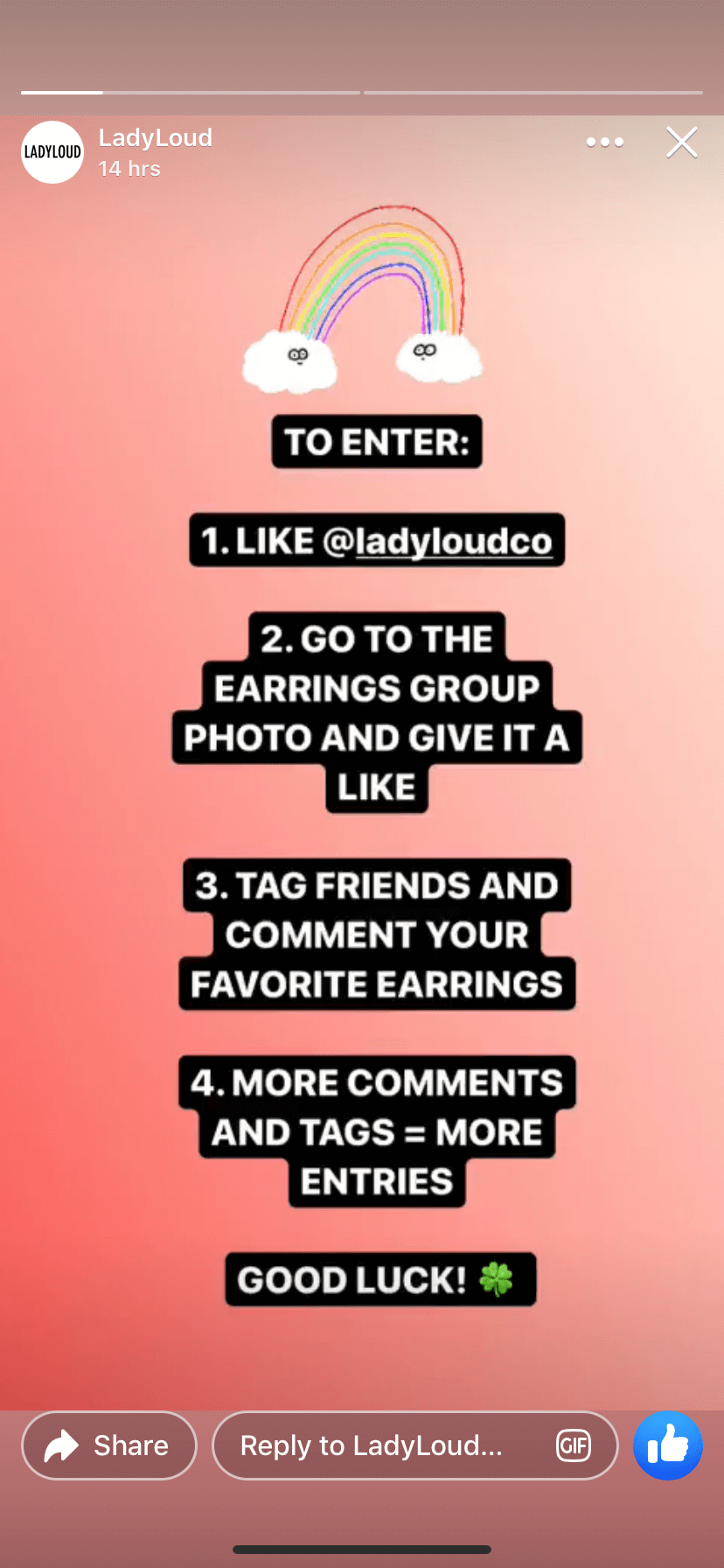 When creating Stories, remember that their full-screen vertical format. You can use both images or videos under fifteen seconds long, and once again it's best to mix it up.
Use stickers to keep your audience engaged and make the Stories more dynamic, and remember that this is a fun feature—Stories are meant to be a little quirky. When in doubt, you can always use them to funnel more views to your Page or big posts, like those detailing new products, Lives, or events.
5. Focusing On Generating Discussion
As you're creating content, you'll want to stay on top of all engagement coming for two reasons:
You want to encourage more discussion.
You need to engage in said discussions once they're created.
Actual discussions and real interactions are key to building relationships with your audiences, and as a nice bonus, it gives you a chance to answer questions on products or services that may be holding them back from purchasing.
Encourage users to leave reviews on the platform, and then thank them publicly once they do. Ask questions in your posts designed to start discussions, asking what your followers think or if they have any questions. Respond to all comments whenever possible.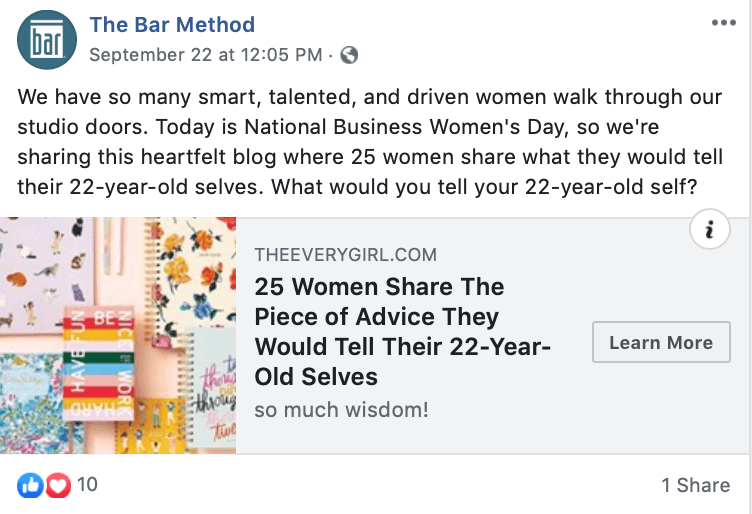 You'll also want to make sure that you're responding fast when people message you privately on Messenger. It's almost a requirement that you respond within twenty-four hours, but ideally, you'll be able to respond to most messages within a few hours.
Using those social media scheduling and management tools discussed above can help here—they'll alert you to messages across multiple platforms, consolidating some of the chaos for you.
6. Incorporating On-Platform Features Into the Mix
As you get your Facebook marketing up and running, you'll want to start to branch out and make full use of different features the platform offers. Here are a few key ones that you should consider using:
7. Tracking Your Analytics
Last but not least, you must remember to consistently be watching your analytics. Facebook has incredible native analytics—called Facebook Insights—which can be found on your Page. This data will show you everything you need to know about the effectiveness of your current marketing, including your follower growth rates, your engagement rates, your video watch rates, and more.
Ultimately, you'll want to see most of these numbers increasing, including follower count, but your engagement rate is going to be the thing you should focus on most. Engagement—which can include likes, clicks, shares, and comments—indicates relevance to your audience, and it plays an important part in how you rank in Facebook's algorithm.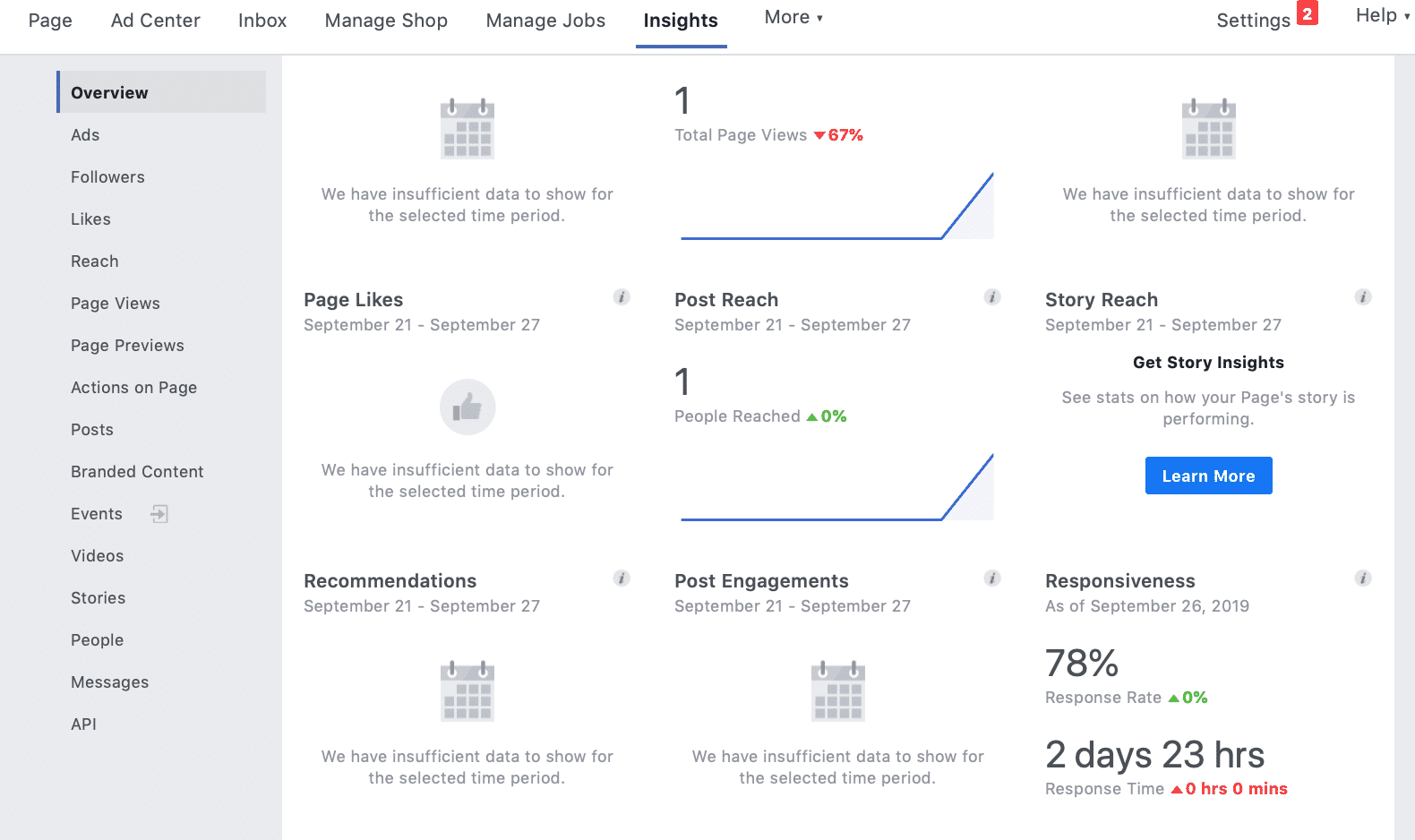 You should also watch what specific types of content perform best. Do your video tutorials get the most shares, but your ask-the-audience questions get the most engagement? Incorporate both into the mix a little more often, and weed out any content types that seem to hurt more than help you.
How to Amplify Your Facebook Marketing
Ready for things to get a little meta?
In order to really amplify the potential of your Facebook marketing, you almost need to market your marketing.
If this sounds confusing, don't worry—it's actually a pretty straightforward concept.
You want to promote your Facebook content in as many places as possible so that people will be funneled to your Page, follow you, and then hopefully receive more of your content on an ongoing basis.
The following strategies can help with this:
Conclusion
Facebook marketing play a role in the marketing strategies of all businesses, brands, and organizations. With increasing numbers of users turning to Pages to find information on a brand, it's a platform that you don't want to pass up.
Taking time to set up and maintain your Page will take some work, but it will also be worthwhile both immediately and long-term as long as you're remembering the 7 pillars of Facebook marketing and incorporating them into your campaigns.
Looking for help reaching your audience with Facebook, or want to start running Facebook Ads? We can help. Contact us here to learn more.
What do you think? Is Facebook marketing an important part of your marketing mix? How do find and engage new followers? Share your thoughts and questions in the comments below! 
Leave a comment