How to Utilize User Generated Content
by Saunder Schroeder • October 29, 2021
What if your loyal customers did your marketing for you? How would that work and could it be done right? Saunder Schroeder, Disruptive's very own Chief Marketing Officer, recently sat down for an interview with Will Laurenson, host of the popular "Customers Who Click" podcast, to talk about user generated content, or UGC.
‌The widespread availability of media technologies means more people than ever before can create high-quality videos at home without investing in anything more expensive than the smartphone they probably already have. Savvy marketers can use this to their advantage simply by inviting their most loyal customers to participate in their ad campaigns.
‌Here's what Saunder has to say about utilizing user generated content the right way.
‌The Reason for UGC
As a marketing strategy, user generated content aims to meet the same basic goals as other strategies: Find more leads and increase brand awareness. The great advantage of UGC, though, is that it revolves around social proof. The vast majority of consumers — 87% — rely on recommendations from people like them when making purchase decisions, and a whopping 93% read online reviews before deciding whether to buy.
‌But without knowing where those reviews are coming from, customers often don't have the level of product information that they would like. We all know the "horror stories" about fake or bought reviews online. Video-based customer reviews address this doubt by having a reviewer — typically a social media influencer — giving your target audience an honest opinion of your product in real time, discussing your product while using it. This boosts the review's credibility tenfold because viewers can likely relate to the reviewer or influencer.
‌Companies and customers are already using social content anyway. We know customers are out there looking for recommendations and reviews from their peers with or without your input. It's not that they don't trust professional advertisements, it's that they want — more than anything — to verify the ads they've seen. Showcasing actual product users — or those who would otherwise never appear in an ad — helps your target audience buy with confidence.
‌That's why UGC is such a smart strategy.

‌Who Are the Best Sources for Creating Good UGC?
Social media influencers and loyal customers are two sources that offer a wealth of UGC.
‌Choosing the right influencer is both an art and science. Knowing how to utilize influencers involves finding social media users that most resonate with your target audience on each platform. If your audience mostly uses TikTok, for example, look for TikTok influencers. While sheer follower count is important, making sure the influencer resonates with your audience is crucial‌ — this person has to set an "example" for them, after all.
‌What kind of UGC works best for influencers? "Unboxing videos," says Saunder. Unboxing videos are both extraordinarily popular and an excellent way to showcase your product. Influencers with large followings can broadcast your products or services to a broader audience through one or more social media platforms, making it an efficient and low-cost way to do a UGC marketing campaign.
‌UGC [KW: UCG] Video Reviews‌
In terms of sourcing UGC, loyal customers may be more valuable than social media influencers. Simply send an email invitation to your most frequent or most satisfied customers and ask them to participate in a video review of your product. Assist camera-shy customers by offering them video scripts and tips on how to position their cameras.
‌Not all of the UGC you source using this method will be usable, but that's okay. Don't be too quick to throw out videos that come back a little rough and "amateur" — those can be extremely useful. Raw and organic content might just gel the best with your UGC target audience and could work in your favor. These video reviews are versatile enough to be used just about anywhere, including: ‌
Online stories
Organic social media posts
Review snippets embedded on your brand's website
As part of email marketing

Two Pitfalls of UGC
UGC does have two potential pitfalls, according to Saunder. Here's a look at each one.
1. "Production Quality Amateurs." Once you've seen how easy it is to let your customers do your marketing, you'll be tempted to do a lot more UGC. The trouble is that you might not find suitable users to do it. That's when the temptation to "supply your own" — or hiring actors to play the parts of your users — settles in. It's not worth it. UGC is rough around the edges. That's part of its charm. If you introduce your own actors, your own production sets, your own quality lighting, you'll ruin the very rawness that gives these video reviews their credibility. Your target audience will notice the acting or the lighting is a little too perfect, and it could have the exact opposite effect than what was intended.
‌2. Marketing stagnation. Once a company presses the button on UGC and sees how well it works, they'll want more. There's no limit to profit, so when something really works well, why not do it again? On the internet, though, content ages fast. What was fresh a few weeks ago may be boring now. What was innovative quickly becomes routine. Your audience may have been impressed by last month's video reviews and last month's unboxing, but that tells you only about last month, not this month. This month could change the entire game, turning on its head. Before you realize it, your content's outdated and unworkable.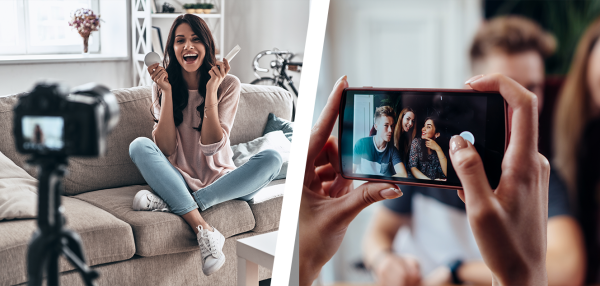 ‌Untapped Value in UGC
Incorporating UGC into a marketing campaign doesn't mean completely abandoning production quality content. One of the best practices for user generated content is to mix and match the two forms: The experienced influencer who loves the camera and the everyday person who's a little shy on camera. Too much of either can weaken your efforts, but bringing them together in this way creates a truly unique and harmonious experience for the audience.
‌Realize that satisfied customers are valuable. Whereas we all know the value of online user reviews and word-of-mouth, actively incorporating customers into marketing promotions is a source of value in and of itself. It saves the company money, but more importantly, it's genuine. It serves up sincerity at two levels: Loyal customers are sincerely happy to market a product that they love, and future customers are happy to hear a sincere recommendation from someone like them. Properly utilized, UGC is worth its weight in gold.
‌How to source customers? Saunder says just ask them. Truly loyal, truly satisfied customers are a company's best advocates and will probably jump at the opportunity when you email them. Sweeten the offer by giving them a free product or discount on future purchases if you like. Just include a few things in your ask to help them along:‌
A script or outline — people who are a little unsure of what to say will appreciate it.
Advice about how to hold the camera.
Remind them to film in a well-lit space.
Ask them to just be themselves.
‌Some social media platforms like Instagram offer opportunities for enticing giveaways to encourage UGC content. You can, for example, frame a free product or a discount offer around your followers taking pictures or videos of themselves using your product, and then feature the best ones on your main page.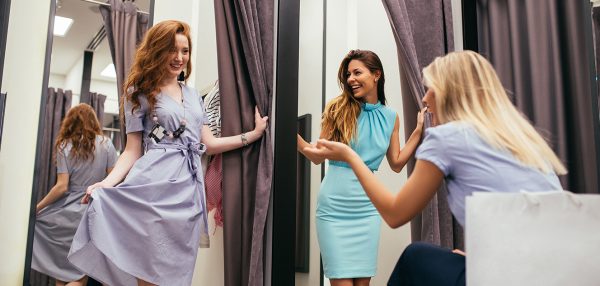 ‌Upcoming UGC Use Trends
"Customer modeling" is one of the more interesting upcoming trends in UGC. Think of the way traditional models operate: trying on clothes or testing products and appearing on the company website. Now replace those models with everyday customers willing to model for you — that's the essence of this trend. Asking customers to appear on your website using your products boosts your company's visibility and represents a whole different level of advocacy.
‌For instance, you can upload pictures of the product taken by your customers with snippets of their reviews. The same would apply to photos of them modeling your brand's clothes. Some companies have even employed customer service hotlines, routing people with questions to some of their most loyal customers for advice on how to use the product. It doesn't work for every circumstance or every company, but it's worth testing to see what kind of UGC works for you.
‌Another up-and-coming trend is for customers to film themselves at the actual store reviewing or commenting on your products. For instance, customers at a clothing store can film themselves with brand apparel, giving viewers honest and real-time feedback about what they like or don't like about the product, as well as advice about how it should be used. You can arrange for such content via giveaways and other promotions initiated on social media — many people are itching to get some time on camera.
‌Testing, Analysis, and Optimization of UGC
UGC is first and foremost a marketing strategy. It's fun, but profit and visibility are its main purpose. Treat UGC seriously and test to see what works. All marketing revolves around testing ideas, analyzing results, and optimizing what works for round two.
Different companies operate best on different platforms with different audiences — there's no "one size fits all." Employing influencers might not be appropriate for some companies, whereas others should avoid video reviews entirely. Ultimately, Saunder says, the best practices for user generated content will vary from one situation to the next, but the trend will grow going forward. Take a close look at your current marketing and look for more opportunities to add UGC to your promotions.
Click here to listen to Saunder's full interview.