Are You Using the Right Facebook Bidding Strategy?
by Cydney Hatch • November 18, 2019
As a business, you know the importance of ads showing up on Facebook at the right time and at the right places…hence the importance of an effective Facebook bidding strategy, but what do you do when you are not where you want to be?
We know that Facebook ad bidding contributes to how and how often your ads get delivered to your target audience along with how much it'll cost ya, but how do you know if you are using the right bidding strategies? While Facebook ad bidding doesn't have the sexiness of a Vegas casino, it can be just as addictive trying to push money in places you hope will turn a profit.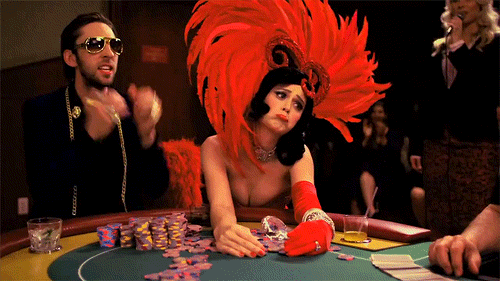 So, how can you improve your Facebook bidding to maximize your profits? By reading this article and being brave enough to try new things!
Together, in this article, we will take a look at bidding strategies and how you can improve your current situation instead of hoping to hit a Facebook jackpot! Let's take a gander and take some calculated risks…
The Facebook Bidding Problem
The problem with businesses and Facebook bidding strategies is more times then none, businesses get stuck in their ways and refuse to roll the dice on optimizing their strategies.
I mean, it's human nature to find something that works and want to stick to it. Why rock the boat, right?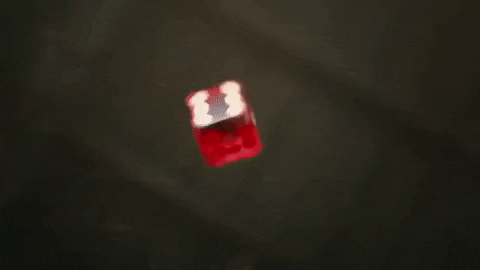 Well, Facebook bidding typically has the same effect as businesses find a strategy that works, and stick to it. The problem is, they then wonder why their campaigns don't perform better because they are just adjusting within the same infrastructure.
Sure, there is only so much you can really do when it comes to Facebook bidding, but the glory comes to those brave enough to mix things up and aren't scared to fail early. If you are to be successful in paid social marketing, you must get into the habit of testing and continually optimizing.
To help introduce you to some new ways of thinking, let's look at some bidding strategies that you can implement and test today!
Facebook Bidding Strategies
Before we look into specific strategies you can look at to improve your current bidding, let's quickly review the way in which Facebook ads are shown.
Facebook ads are shown through a bidding system where Facebook Ads are directly affected by how many other advertisers are targeting the same people and what they are bidding.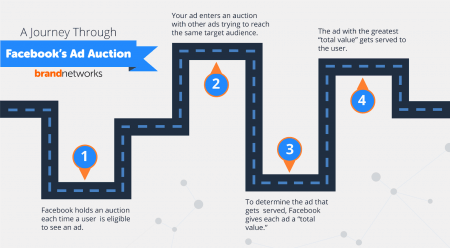 So, in reality, those who bid more, get shown more!
Unfortunately, the vast majority of Facebook advertisers select the Lowest Cost option (used to be called "automatic bidding") which means they let Facebook handle all the bidding for them, therefore high competition. However, if you are brave and want to take the reins, you can select Target Cost (manual bidding) which will allow you more wiggle room to find tricks and wins to break away from the pack!
In fact, manual bidding allows you to customize the following:
How much you want to spend
What types of results you want to pay for
Whether or not you want to set a bid cap
So, if you are already in a bidding strategy and wondering why profits aren't going the way you planned, take a look at some of these strategies to test and integrate into your marketing plan:
 Test Fast and Fail Quickly
It's a simple reality to understand: to be successful, and to have the Facebook data come quicker, you must have a lot of budget upfront and be ready to fail quickly. The goal is to really get out of the learning phase, so if you have a small budget upfront, you will take a bit longer to learn what works whereas if you have a lot of budget upfront you will learn a lot quicker.
Smart bidding is crucial and is a big contributing factor in your Facebook ad campaign success. So you should test various methods of bidding to find out what reduces the cost of conversion, but take into account that if you bid too low, your ads may not get the exposure they need, you won't get data you need to be successful and you won't reach your goal.
Although this is not a popular way to go about bidding, the truth stands that if you set a high bid, you get a stream of high-quality traffic immediately. If you see good relevance and CTR, the bid can then be decreased sharply, and even in this case the traffic will keep coming for a certain period of time, but at a less expensive rate.
So, for example, say you set your Facebook bid 4 times higher than what Facebook suggests. Sure, you might feel crazy and think that the impressions are quite expensive but after a few days you see things stabilize and because you went high,  you get the most relevant users who react well to the ads, click on the creative and make the desired conversions. If you test long enough with enough budget, typically for two weeks, you will be sitting pretty.
Eventually, your advertising costs will be covered.
So, like this strategy, do not be afraid of experimenting. Create several ad sets within the same ad campaign with different bidding settings, compare the results and work with the one that showed the best performance.
New Cost-Cap Bidding
The main difference between cost-cap bidding and the other bidding types available is that advertisers can select the maximum Cost Per Action or Cost Per Impression they're willing to pay for results.
For example, if you're looking to get as many subscriptions or purchases possible, but need to stick to a tight budget, you can use this feature to set a budget "cap", so you're not wasting your budget on just a few high-priced interactions.
Instead, you can drive more actions under a set price and gain more interactions during the campaign time allotment.
Once you launch your campaign, Facebook will look at opportunities at or below your set budget constraint per optimization. This is a key difference between the current cost-focused option, Target Cost, which looks to keep your budget consistent for the entire campaign time allotment, regardless of if there are lower-cost opportunities available.
Cost-cap bidding can be a great feature for those looking to truly maximize their ad budgets as it allows you to reach these high-value opportunities while staying in your budget, but advertisers need to consider that costs may rise up to the max CPA value as you run out of the cheapest opportunities.
Facebook is rolling out this new cost-cap bidding throughout 2019, so check your campaign manager regularly to see if you're account is eligible.
Focus on Customer Value
If you're looking to run ads to increase conversions on your site you should calculate your bid based on expected "value per click". In order to do this, you need to look at the following:
Find out your average customer lifetime value. This is the total revenue, on average, a customer will pay into your business during the course of their lifetime. For more established businesses, this will be easier to calculate as you can look at historical data. For newer companies, this will be an approximation or a forecast.
Work out your expected conversion rate. Again, this should likely come from either your own data or if not, some kind of industry average.
From here, work backward to calculate your value per click. For example, if a conversion on average is worth $100 to your business, and you see on average a 2% conversion rate, then a click is worth $100 * 2% = $2. If you want to break even then your bid should be $2.
Once you have enough mature data from your Facebook ads you should continue to review the actual lifetime value for these conversions to see how it compares to your targets and your other channels to see whether: your traffic is making you money or you need to change your CPC levels as your customer value changes.
By understanding your value per click you will be well informed on how to set and manage your bids. The majority of advertisers will let Facebook bid for them and therefore lose out on the element of control you can have by managing your own portfolio. If you want to stay ahead of the competition, you need to start spreading your wings enabled by the data you have.
CPM Bidding
CPM Bidding is all about well, making an impression and I mean that quite literally!
With CPM (Cost Per Mile) bidding, the amount you're bidding is the maximum you want to pay to get 1,000 ad impressions from your target audience. For example, if your advertising objective is to drive customers to your website, an optimized CPM bid will be shown to people who are more likely to navigate to your external link.
With this bid type, you pay for impressions (CPM). Your bid will automatically adjust to help your ads reach the people you care about, but you won't spend more than your budget.
CPM is the most unpredictable bidding method, and you may want to stay away from it as you might spend lots of money without any results (just FYI.)
CPC Bidding
Once the most used Facebook bidding strategy, CPC (Cost Per Click) allows you to bid for clicks.
This means that you're going to pay Facebook every time someone clicks on your ad. That is pretty awesome, considering you are getting exposure but not necessarily having to "pay" for it. I mean, your ad could be shown across thousands of people without you paying a dime if it does not get clicks.  The CPC accounts for what Facebook calls "link clicks" — i.e., the clicks related to certain ad objectives:
Clicks to visit another website
Call-to-action clicks that go to another website like Learn More, Shop Now
Clicks to install an app
Clicks to view a video on another website
Although this seems like a sweet deal in getting exposure, always remember that Facebook wants to make money off you. So, if your ad is has a low relevance score and nobody is intrigued enough to click it, Facebook will stop showing it. So, the key to making CPC bidding work for you is that you want a higher CTR so you can lower your CPC.
Bidding on Conversions
Conversion bidding is all about intention. When you bid your content on Conversions, Facebook is showing your ads to the target audience members who will most likely do your marketing objective—whether it's getting page likes, downloading apps to converting.
The type of conversions depends on the campaign objective you set as a business. So, for example, if you want to get more event sign-ups then you are bidding on the options to get sign-ups.
Bidding on Conversions will most likely bring you the best campaign results because you are being intentional as are the people who you are serving your content to. 
BONUS: When bidding on Conversions that happen on an external site, make sure that you have the Facebook Pixel installed because if you don't Facebook won't be gathering data for you.
Reach and Frequency Lock-In
Lastly, this strategy is a lot like buying a plane ticket early for the holidays: The earlier you lock in in your bidding, you lock in a cheaper price.
As you are creating a campaign, you can choose between an auction (which is the standard campaign set up) OR you can now choose a Reach and Frequency setting. This will allow you to lock in your price for your campaign time allotment for when it will run.
You will set a start and end date on your ad set (such as the month of December because it's expensive) and decide either how many people you want to reach OR what frequency you want to reach them at.
The important thing to note is that you get to choose between three options:
How much you want to spend
How many people you want to reach
The percentage of people in your target audience that you want to reach.
Facebook will then tell you what you have to spend to get the desired result.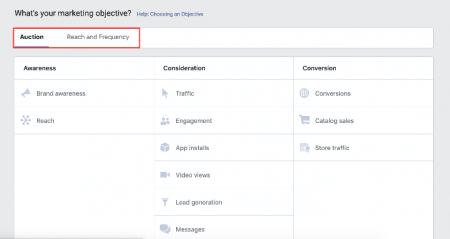 If you set up a reach and frequency campaign, you are guaranteed to get the result you decide. Facebook will either:
Spend as much money as you tell it to (the reach/ frequency of the campaign is the variable here)
Reach the number of people you'd like. Facebook will tell you that you have to spend $X amount to reach your desired amount of people. You won't pay any more or any less. Again, the variables here are budget (as Facebook decides the cost) and the frequency of which you'll hit this audience.
Hit the desired percentage of your audience. Facebook will tell you that you have to spend $X amount to reach your desired percentage of your audience. This varies greatly based on the size of your audience. If your audience is 2 million people, reaching 5% of that audience will be very expensive. If your audience size is 150,000, reaching 5% of those individuals will be much cheaper.
Again, the variables here are budget (as Facebook decides the cost) and the frequency of which you'll hit this audience.
Bid to Win: Facebook Bidding Strategy Help
Bidding can be fun or the bane of businesses' existence. If you are looking to improve, you need to optimize with data backing your decisions.
If you're still not sure what works for you, Facebook offers an awesome guide to bid strategies that shows you all different types of strategies advertisers can choose from, what cases they should be used and other important considerations about them.
You can learn more about cost-cap bidding in Facebook's Help Center. If you want a more hands-on approach to improving your Facebook advertising, our team at Disruptive lives for this type of stuff! We would love to chat with you about how we can improve the strategies you already have in place or the lack thereof! Either way, we got you! Reach out to us here.
Remember you gotta bid to win and hopefully, this article helped you get on track!
What do you love about bidding? What has worked for you? What frustrates you the most? Comment and share your bidding woes below!