IGTV Video: What You Need To Know
by Cydney Hatch • October 9, 2018
Instagram, it can be intimidating, right?
It is even that much more intimidating when new features come out and you are completely clueless on how to use it for your business. Just when you feel like you got comfortable using the platform, there are new features that you quickly have to master if you want to stay "relevant."
Well, welcome IGTV.
(I mean, you were probably wondering what this new TV box icon was in your Instagram story feed, huh?)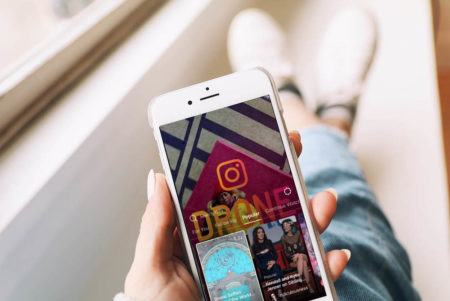 Well, not to be confused with HGTV, DIY or TLC, IGTV is basically Instagram "the extended version." The new feature has caused a new craze in the social media world and many are beginning to question whether this could be the new YouTube?!
Whether you agree with that statement or not, people are watching less TV and welcoming more digital video. In fact, by 2021, mobile video will account for 78% of total mobile data traffic. Also, younger audiences are spending more time with amateur content and less time with professional.
So, if you are wanting to learn more about this new Instagram craze, what it means for business and tips on how you can use it, this is the article for you!
Instead of letting you sit in a place of comparison that paralyzes you from using new features, I want to equip you with what you need to understand IGTV and use it confidently. Let's go!
What is IGTV?
IGTV is Instagram's new extended video service. IGTV is truly like TV as it allows creators to create content up to an hour in length and as soon as you open the app, IGTV will start playing just like you would if you turned on a television.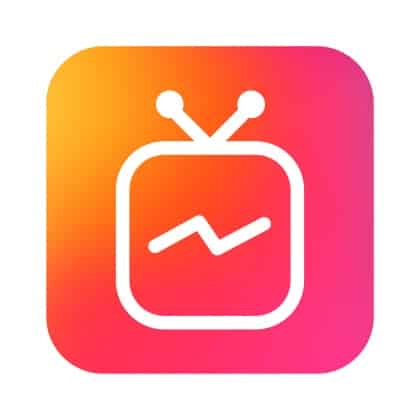 Instagram—typically known as a photo platform—has quickly caught on to the rising popularity of video content on social media and video focused platforms such as YouTube. But, unlike Youtube, IGTV is built for how you actually use your phone, vertical and full screen. In addition, the people you follow on Instagram will play immediately. To discover more videos, you simply swipe to switch between "For You", "Following", "Popular" and "Continue Watching."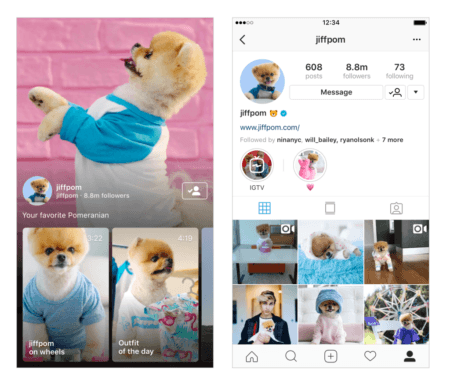 If you think this is too technical, don't worry, IGTV was created for anyone to use. So, if you are interested and want to dabble, here are some basics you should know:
Video length is 15 seconds-to-60 minutes (The full 60 minutes is currently only available to larger accounts or verified accounts)
Several key influencers (Selena Gomez, Kim Kardashian, and Kevin Hart) and YouTubers (Lele Pons, King Bach, Ninja) are early partners and got a headstart on creating videos for their IGTV channels.
Videos uploaded to IGTV are accessible from a button inside the Instagram home screen, as well as a standalone app.
Videos are full screen and vertical oriented
Like a TV, videos play automatically for users when they open the app
Users can like or comment on videos, or send videos to friends in messages
Businesses and brands can have their own channel like YouTube
Videos also can be shared on Facebook Watch
File size can get up to 3.6GB
File types are in .MP4 form
Video size is dimensions 9:16
Cover images are in .JPG form
There are not advertisement plans yet, but I am sure like any social platform, it will come as it did for YouTube
Now that you understand what the platform does and some of the basics, let's talk about what this means for businesses and brands!
What IGTV Means For Business
Instagram has always been a place to connect with the people who inspire, educate and entertain every day. As a business who utilizes the feature, IGTV begins a new chapter of video on Instagram.
Things are changing, and fast. Video content, which used to be locked to your television set is now something of the past. Young people are now changing the way we view content, a lot of which are more ameteur, so what does this mean for business?
Well, this new feature opens the door for more businesses to get involved with their target audience the way they want to be communicated with: social media.
Unlike Instagram's original 1 minute video limitations, IGTV's longer video duration is a great way to market businesses and vertical videos will make it easier for brands to be discovered making video that much more easier to consume.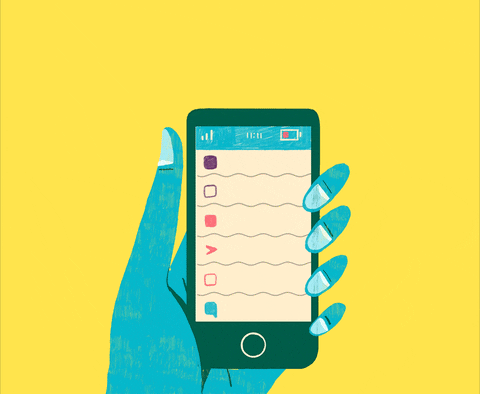 With IGTV, businesses now have the opportunity to showcase other dimensions of their business without being limited to shorter video content. On Instagram, you can mirror your YouTube and website efforts by creating popular video content like "How To's, Q & A's and Tutorials! IGTV allows your already crafted video content to have another platform to shine!
But before you dive into the new feature and making videos, its smart to have a strategy in place and a strong understanding of what value and content your audience wants to see.
So, if you have that mapped out, let's take a look at how you can take advantage of IGTV!
How You Can Make the Most of IGTV
Well, to start it off Instagram wanted to make this transition easy for you and went ahead and make a 48-page guide full of tips and products for creating the most optimal video for IGTV. In it, Instagram outlines key things businesses should keep in mind.
If you are interested in the read you can download it here.
As 48 pages is not for the faint of heart, let's take a quick look at some key things you should look at for IGTV success.
Apps Are Key
Instagram isn't shy about recommending apps that you should use to help make the best possible videos (which is, after all, in its best interest).
In total, Instagram suggests downloading 11 different apps, including Filmic Pro, which lets people adjust frame rates and shutter speed, and InShot, which will turn any video into the preferred Instagram square format.
In addition to the apps, Instagram suggests users buy a remote microphone to record sound that's not close to the phone.
Use Accessories
One underrated aspect of influencer and brand content is the amount of work and money that needs to go into creating those photos and videos.
Instagram gets that, and that's why the company suggests eight different products to enhance content for IGTV. The items range from a variety of lenses to create video effects, like Olloclip or Photojojo that offer macro and fish-eye lenses, to products that help steady video while shooting like the DJI Osmo Mobile 2.
Quality Video Equipment
I have tons of people ask me what camera equipment they should use to shoot videos and I say start today with what you have! Like stated above, young people are enjoying more authentic and amateur videos they can relate to so do not be tempted to wait till you can afford better equipment… start today!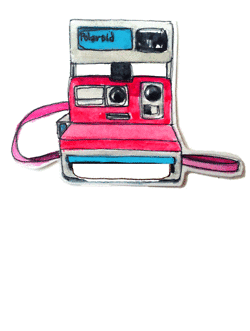 If you need suggestions I would look at a Sony A500, Nikon D7000, Canon Rebel T6 or simply an iPhone X.
If you are are needing some help with editing you can start with iMovie and work your way up to Adobe Premier for cameras or Video Shop App for iPhone content.
If you can swing it, invest in a videographer. Whether you collaborate or can leverage a trade of services, this will hands down help you take your recorded content to the next level.
New Feature, New Opportunities
IGTV is newer, so there's less competition, at least for now.
So, allow yourself to grow into the feature and move some of your video content into the space. There are not a ton of brands dabbling in IGTV yet, so why not dip your toe into the sea of possibilities? Not many are at this point, so strike while its hot!
Another Way to Connect
Since the app's search function is limited—you can search by Instagram account, not subject—IGTV appears to be another way businesses and brands can let their hair down. Like Instagram Stories, it's where brands can get creative and send messages designed for their followers.

Be sure to use longer, permanent video for deeper storytelling. Build stronger connections with potential customers as you showcase other dimensions of your business without being limited.
Make Announcements
IGTV allows you to dig a bit deeper, so why not use it to get people excited about new stuff from your business? Often times, businesses need to squeeze in a lot of information into a short video or post but now, you can really dig into new stuff happening for your business.
Some businesses have used Instagram Stories for flash sales and new product introductions, so why not use IGTV to share more products, ideas or procedures to educate potential customers for new things coming?
Design Creative Cover Images
When you share a video, IGTV will use the first frame of the video as its cover photo. But, the wonderful thing is you have the option to edit a video's cover photo before you upload. Make sure the image is something that informs and entices viewers!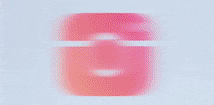 You can't change the cover photo once the video is fully uploaded, so remember to change it on the upload screen.
Do Not Duplicate
Now that Instagram stories has been around for two years, businesses have beautifully crafted valuable behind-the-scenes glimpses, reportage and question-and-answer sessions for their followers.
The challenge now for businesses is to figure out which content goes on IGTV rather than stories. Obviously, flash sales and other short term content does not need to be kept long-term on an Instagram account so ask yourself: "Would I put this content on my YouTube page or website?" If so, change the formatting for IGTV and upload!
Swipe for IGTV
Since we talked about stories versus IGTV there is a way to connect both and optimize the two features!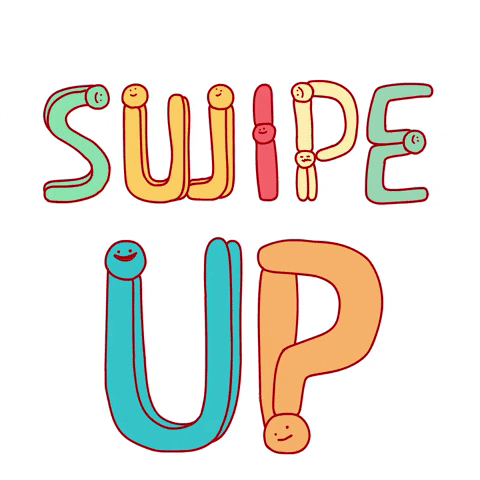 Once you've uploaded a video to IGTV, you can link to it in your Instagram Story! When someone views your Story, they can swipe up to view the video you've linked. It is like backlinking or double dipping on getting the word out about meaningful content you have created…awesome!
Confident With IGTV? Give It A Try!
Now that you've gone over some of the basics of IGTV, it's time to put them into practice, create content, and put it out for your audience to see! Since video is the way of the future, IGTV is a great way to explore more options in communicating with your target audiences.
Still need some help? I would be happy to talk to you about Instagram and other social media strategy! Let me know in the comments!.
What do you think of IGTV? Do you think it will stick around for long? Can it replace YouTube at some point? I would love to hear your thoughts!