3 Things My Wedding Taught Me About PPC Management
by Brittany Loong • October 13, 2015
September 19, 2015 was the best day of my life – my wedding day! I married the love of my life and celebrated with our family and friends. It truly was the perfect day.
I had been dreaming of this day for my whole life (I have the Pinterest boards to prove it). I thought it would be so fun, but for the last 6 months of my life, it felt like any spare time was for wedding preparations. Buying my dress, alterations, sending out invitations, photos, decorations, the list never seemed to end! Everything turned out just as I dreamed it would, but I am excited to never have to plan a wedding again.
As I reflected on the ups and downs of planning, I realized that the most effective wedding planning strategies apply to pay-per-click management as well. And unlike planning a wedding, PPC management is something that I'll be working on for a long time. Whether you are planning your own wedding, or building a PPC campaign, I hope you find these tips helpful!
Tip 1 – Do the prep work. 
Before I was officially engaged, I contacted some of the vendors that I wanted to use for my wedding. Before I could make the final decision, I needed to know what I could afford and if they would be available on my wedding day. After all, someone has to taste those cakes.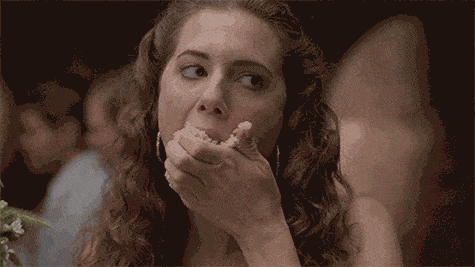 Before reserving (and paying up), I had to do my research  In AdWords it's the same.
At Disruptive, before we create any ad groups, keywords, or write ad copy, we make sure to do the following:
1. Understand the client's business and their goals. It is imperative to understand what you are marketing in order to be successful. At Disruptive, we make sure to go through a "Kick Off Checklist" with each client to make sure we understand their business and expectations before working on the account.
2. Research the industry and competitors. Get to know your clients business and industry. Looking at what your competitors are doing with their PPC can provide excellent insight. You can get an idea of what your cost per click will be and how much traffic you will get. You can see the ads your competitors are running and ensure that your ads will stand out.
Tip 2 – Don't focus too much on the little things.
When you are planning a wedding, everything seems like a big deal. When my ribbon came in the mail, it was the wrong shade of gold. I thought the world was coming to an end.
Let's be honest, nobody would have noticed the ribbon color. Was it worth stressing out about? Probably not. If I could go back in time, I would tell myself to chill out and not worry so much about the little things.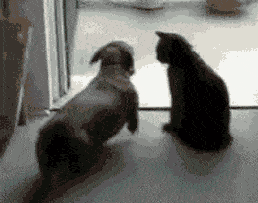 Sometimes we stress over the small details in PPC. While we should pay attention to all metrics, some matter more than others. I've had clients that obsess over cost per click or quality score. While these are important, it's easy to lose sight of your conversion rate or cost per conversion when you focus too much on keeping your ads at position 1.7.
It doesn't really matter if your ad is showing at the top position if it isn't making you more money. Pay attention to the metrics that make the biggest difference to your business.
Tip 3 – You can't please everyone!
Early on in the planning process, I learned that my wedding was NOT just about me and my husband. From in-laws to bridesmaids, I felt like there were a lot of people to please!
At first, I would talk to my parents, my fiancé, my sister, in-laws, bridesmaids, etc, before I made a decision! I soon realized that it was impossible to make everyone happy and nothing was getting done.
I have come across a similar issue with my PPC management. Sometimes I find myself saying "yes" to every request, from clients and colleagues. Yesaholism can cause a lot of stress. It also distracts you from your goals, and can set you up for mediocrity because you're too busy saying yes to spend time on the important things.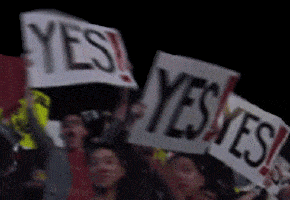 My team lead taught me an effective way to say yes to client requests, without losing focus of campaign goals.
Divide your tasks into 3 categories:
Tasks that will help achieve strategy and goals
Tasks that your client, or boss, has asked you to complete
Tasks or tests that you want to try
Once you have the tasks organized, make sure that you do them in order of priority. For me, the tasks in the 1st category are the most important, followed by categories 2 and 3 respectively. Make sure to communicate to your client, or boss, that your top priority is to reach the campaign goals and improve performance. Effectively prioritizing tasks can make your workload seem less overwhelming.
Enjoy the journey.
Like a marriage, PPC management is a journey. There is never going to be a moment where you can stop and say "well, our marriage is perfect now, we're good for the rest of our lives." You also shouldn't be able to say "well, my PPC campaigns are performing as well as they ever will, I won't make any more changes."
Keep trying new strategies to improve results for your clients. Enjoy the successful results and learn from the negative results.
Do you have any other tips for someone managing a PPC account? Maybe you want to give me some marriage advice? Put it all in the comments below!