How to Effectively Bid On Your Competition's Brand Terms
by Jenny Hatch • December 15, 2015
I'm a sucker for high-quality, authentic Italian food. Whenever I go visit a new place, I use Yelp to go find myself what that city totes to be its best Italian food.
Someday, I'd love to open my own Italian restaurant.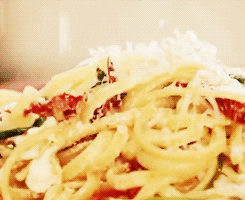 Fast forward a few years. I have retired early as a millionaire (we can all dream) in Wichita, KS and can finally live out my dream of opening my own high-quality, authentic Italian restaurant.
It's a few weeks out from opening day. I have the Italian music queued to play, an Italian-trained chef with a menu to fall in love with, a location right in the heart of downtown, and a restaurant interior to make you think you're in Italy.
Its time to get my PPC campaigns ready for opening day!
I am going to create a general keyword campaign with terms like "Italian food," "Italian restaurant," "Italian take out," etc. I also want to create a branded competitor campaign.
A branded competitor campaign is where I bid on the branded terms of my competitors with the intent of increasing brand awareness for my own company and/or stealing competitors' customers.
Let's get into more specifics about why I am choosing to create a competitor campaign, the strategy associated with it, the results I expect to see, and how I am going to find my competitors.
The Perks of a Competitor Campaign
I am choosing to create a competitor campaign because of the low cost-per-click and to increase brand awareness. Potential negative side effects that I am also aware of include starting a bidding war and a higher cost per acquisition.
Cheaper Cost-Per-Click
Bidding on brand terms can be cheaper than bidding on more generic keywords like "Italian restaurant" or "Italian food." This occurs because of the lower competition.
Around the world, thousands of restaurants are bidding on the keywords "Italian restaurant" and "Italian food." Because of the high competition for those keywords, the cost-per-click is higher than it is for a local business only located in Wichita, KS.
Even if Wichita has 32 Italian restaurants, it'll be cheaper to bid on those local branded restaurant terms than bidding on general Italian food keywords.
About now you're probably wondering what the cost-per-click is if I wanted to compete with national restaurants' branded terms like Olive Garden or Macaroni Grill who also serve Italian food.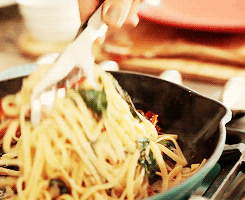 The well-recognized, national brand cost per click will most likely be more expensive than a local, non-franchised restaurant, but will not be as expensive as the more general terms.
Branded terms have a lower cost-per-click than generic keywords—allowing me to increase brand awareness in a cost-effective manner.
Build Brand Awareness
Bidding on others' brands builds your own brand awareness. A customer may think they know which brand they want, but by bidding on competitors terms, you are effectively asking the customer if they've considered you.
Its also a great way to showcase competitive advantages you have. If my restaurant has better quality food, more authentic food, cheaper food, better atmosphere, party rooms, a bar, etc you better believe I will tell the world using 70 characters or less in a text ad.
Even if the customer doesn't choose my restaurant over one of the other 32 in Wichita, they now know I exist and what I have to offer. So next time they are looking for better quality food, a better atmosphere, etc, they'll think of me.
If the customer does choose my restaurant, every new customer I get from my competitors' branded campaigns is one less customer my competitor gets.
The increased brand awareness that comes from branded competitor campaigns leads to new customers when I focus on differentiating my restaurant from my competitors with ads that bid on their search tersm.
Bidding War
I mentioned earlier that there are possible negative side effects from creating competitor campaigns. One of them is the potential bidding war that may ensue.
When I start bidding on my competitors restaurants, they'll return the favor and start bidding on my restaurants' brand. This increased popularity in a term will increase the keywords' cost-per-click.
In addition, because they are bidding on my brand and telling my customers why they are better than me—faster food, bingo night, etc, they will steal a few customers from me.
Bidding on competitors branded terms can start a bidding war that drives up the cost-per-click and steals your potential customers.
Higher Cost-Per-Acquisition
The acquisition cost from bidding on competitors' terms is typically higher than on other PPC terms.
This is because the intent isn't as high. People aren't searching for my restaurant, they're searching for someone else's. And the chance of them clicking on my ad when they're looking for someone else's Italian food is lower.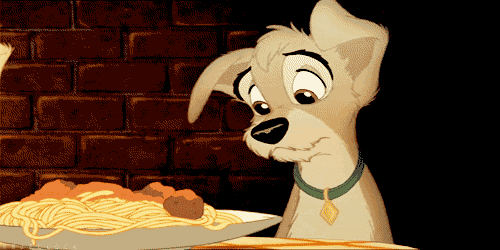 Because of this, make sure you know what a profitable cost per acquisition is and make sure to pause any competitor-branded keywords that are not turning a profit for your company.
While bidding on competitors' brands can increase brand awareness with a cheaper cost-per-click, it could lead to a high cost per acquisition and start a branding war.
How To Find Competitors
There are many ways to find your competitors. I'll touch on the three most obvious/easiest/most helpful—your own knowledge of your competitors, AdWords' Auction Insights report and online tools.
First and foremost, you know your business—and therefore your competitors—better than anyone else. You know if the restaurant down the street serves similar Italian food or if it's actually a burger joint with a pasta dish on the menu.
Bid on competitors that are actually competitors.
Second, if you have been running campaigns in AdWords or Bing, you will have an Auction Insights report that can tell you who you are actually competing with in AdWords.
Notice, that on the Auction Insights Report there is probably at least someone on the list who isn't in your same geographical area, isn't actually in your industry, or is a jack of all trades. I wouldn't bid on them.
Once again, bid on competitors that are actually competitors.
Last, use an online tool like SpyFu to look up who you're competing with organically and on paid search. You can also see competitors' keywords, ads, etc. Use this data to make your PPC strategy even stronger—if there is a keyword that makes sense that they are using that you aren't, steal it. If their ad copy is better, learn from it.
Using your own competitive knowledge, Auction Insights reports, and online tools will help you know who your competitors are and which competitors to bid on.
One Final Note
Now that you know why my future dream restaurant will be bidding on competitor keywords and how to find your competitors, you are ready to create your own competitor campaign.
But before I set you loose to conquer the competitive PPC landscape I have a final word of advice—don't shoot from the hip. Make sure you have a strategy for a competitor branded campaign.
In creating a strategy, know whether you want to compete with only local competitors, or national giants as well.
You are more likely to steal local customers from your local competitors than from large corporations. The price for keywords will be higher for national brands than for local competitors. But, you could bid on large, corporate competitors if that competitor doesn't exist around you.
And always compete with those who have worse prices, smaller selection, etc.
I'll let you know when my restaurant is open! Until then, let us know your tips for competitor branded campaigns. And if you need help with your PPC, let us know!