Who's On First? Google's New Device Bidding Update
by Jenny Hatch • August 16, 2016
Remember the old Abbott and Costello comedy skit, "Who's On First?" Well, for years, device bidding on AdWords has felt a bit like that routine.
You: Who's on tablet? I want to adjust my bids for tablet searches.
Google: Yes, he is.
You: No, I need to know, who is on a tablet? People on tablets respond to ads differently than people on desktop!
Google: I already told you! Who is on tablet!
Thankfully, with one of Google's latest announcements, it looks we'll finally have an answer to Costello's timeless question, "Who's On First?"
Now, to be completely honest, we've been able to see "who" is on tablet for a while with device segmentation, but we haven't been able to do anything about it. There was no way to adjust your bids for tablet searches.
Of course, if tablets and desktops had identical clickthrough and conversion rates, that wouldn't matter…but, they don't.
Fortunately, Google has (finally) realized that tablets are used for in-depth browsing like desktops, but more purchases are made on desktops than tablets. Mobile devices are used to get quick answers or make quick purchases where comparisons aren't necessary or when time is limited.
To help advertisers address these differences in browsing behavior, Google has rolled out a new bidding option: device bid adjustments.
Device Bid Adjustments
With device bid adjustments, you can set separate bids for tablets, desktops and mobile devices. In addition, you can now set desktops or mobile phones as your default device in a campaign (previously, desktop was always the default device).
Along with this change, Google announced that mobile ads are a thing of the past. From here on out, all devices run the same ad.
So, to see data for an ad by device, you'll need to segment your ad results by device.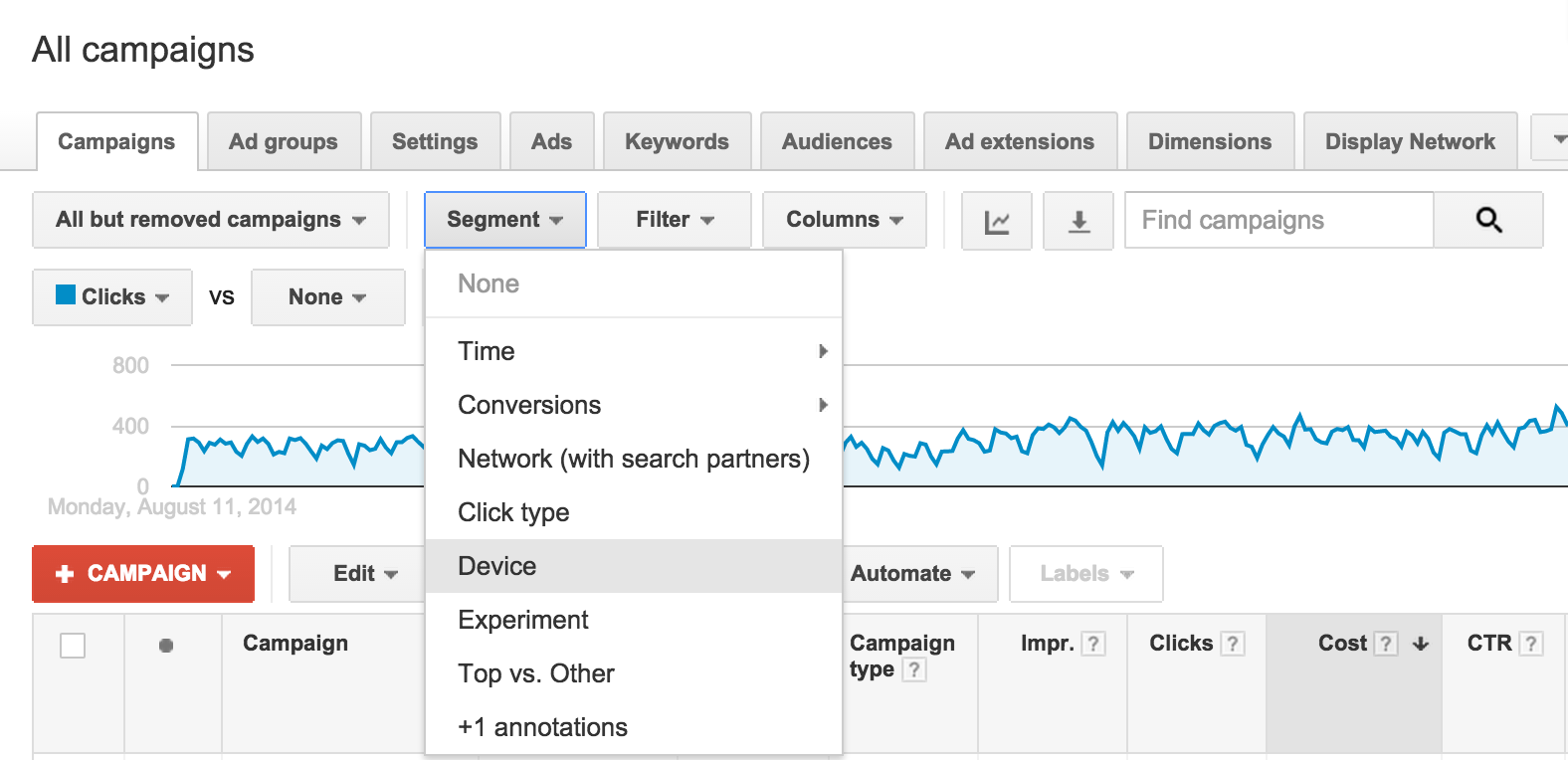 The bid adjustment parameters have also changed. Now you can bid anywhere from -100% to +900% on any device.
Now, I've been trying (unsuccessfully) to come up with a scenario where you'd need to make a +900% bid adjustment, but I guess if you need to, you can. By the way, if you do find a usage case, please let me know in the comments. I'd love to hear about it!
As a quick side note, it's important to remember that multiple bid adjustments stack.
So, if you have a base bid of $1, a device bid adjustment of -20% and a location adjustment of +50%, a search that meets all of those criteria will have a bid of about $1.30.
Using Device Bidding Effectively
With all these changes, you may be asking yourself, so what? Or maybe, should I make a campaign for each device?
With this update, Google has given you more control, but you don't actually have to use it. If you're happy with the way you're campaigns are performing, no changes are necessary.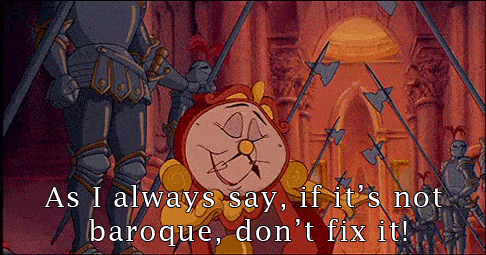 On the other hand, if you've been looking at your device segmentation results and discovered some real opportunities, you may want to try experimenting with device bidding.
Device Bidding Tactics to Try
If you do decide that you want device specific campaigns, I'd recommend starting with your top-performing campaign. Try a few of the following suggestions and—if the changes work well—apply them to another campaign.
1. Duplicate an existing campaign.
For example, if you're selling blue shoes in campaign X across all devices, but desktop is driving the best results, leave the existing campaign set to target desktops and make -100% adjustments on mobiles and tablets in that campaign.
Then, duplicate the campaign twice and focus on mobile in one and tablet in the other. That way, you won't mess with what's working, but you can still get the benefits of device bidding.
2. Add tablet bid adjustments
This is the first time in years that Google is allowing you to control your tablet bid. It's going to take some guesswork to learn what works best for your company based on industry and offering.
So, if your campaigns are already working well, but you want to start changing how you bid on tablet searches, start by taking a look at Google Experiments.
Test out a few different results, find something that makes sense and then create new tablet bid adjustments and adjust other bids as necessary to really dial in on what's working well and what isn't.
Some businesses will do great on tablet and others will want to exclude tablet all together to stop wasting money there.
3. Create geographic-specific mobile campaigns.
One of the most interesting options to come out of this update is the ability to create mobile-only campaigns based on specific geographic areas.
For example, if I'm a local pizzeria with dine-in and delivery options, I'm can create a mobile-only campaign for my location. In the 1/2 mile directly around my location I can increase my bid by +40%. After all, these customers are the most likely to stop by and dine in.
I can also increase my bid in the 1-5 miles around my location by +20%. Within a 1-5 mile radius, people who see my ads are still likely to come to my pizzeria, so I want to be at the top of their search results.
However, if I'm not willing to deliver to locations that are more than 15 miles away from my restaurant, I can exclude searches from people who are outside of my delivery range.
I want these customers, but there is a greater chance they'll explore options, so I'm not as willing to up my bids just to get clicks from these customers.
Pretty slick, no?
Conclusion
With device bid adjustments, we not only know "Who's on tablet?", we can also do something about it. Since this update is fairly recent, it's a great time to start experimenting before everyone jumps on the device bidding bandwagon.
So, if you're looking for a new way to improve your campaign performance, give AdWords Smart Bidding a try!
By the way, if you'd like me to take a look at your campaigns and give you some advice on device bidding, let me know here or in the comments. I'd love to help!
Got any favorite device bidding tricks? Clever ways to use Smart Bidding? Let me know in the comments!