Breaking Down the Best Practices for Lead Nurturing
AdWords
•
Analytics
•
B2B
•
Brand Awareness
•
Conversion Rate
•
Digital Marketing Metrics
•
Google Ads
•
Marketing
•
Organic Social Media
•
Paid Search
•
Paid social ads
•
PPC
•
Strategy
•
Miranda Marsh
April 5, 2022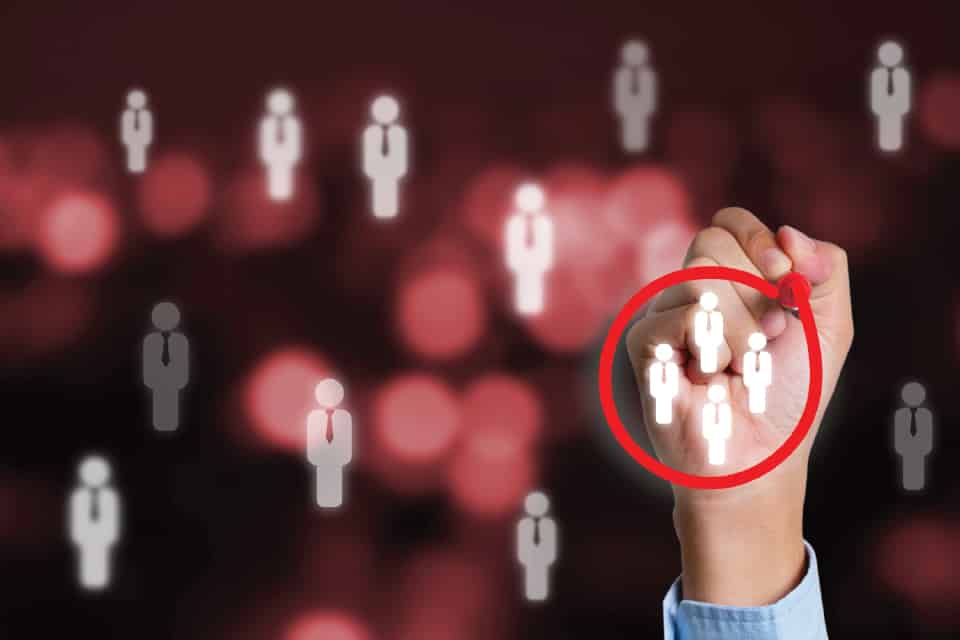 What Is Lead Nurturing?
It's fine to have a beautiful website with a brilliant design and lots of content. But if that content isn't drawing people in, inspiring them to take action, or moving you into a business relationship with them, it isn't doing its job.
This is where lead nurturing comes in — an important but often misunderstood and neglected aspect of marketing. It serves as the backbone of a strong lead generation program because it enables you to maximize the lifetime value of your existing leads.
It provides relevance and consistency in your interactions with leads while they are in the funnel. Without this, your leads will gradually lose interest and drop out of the buying process, which can cause you to miss out on potential opportunities.
But there are still a few things about lead nurturing that you need to know before you jump in.
The Difference Between Lead Nurturing and Lead Generation
Lead generation and lead nurturing are both important parts of a marketing strategy. Although they have similar names, the difference is quite noticeable.
Lead generation involves attracting potential customers to your business' website through a variety of marketing tactics, such as search engine optimization (SEO), social media marketing, email marketing, and content marketing.
It's an effective way to grow your database of prospects, but it also has a significant drawback: Not every one of those potential customers is ready to buy or even willing to hand over an email address. In fact, most people who come to you in the lead generation phase aren't quite ready for a sales pitch yet. That's why you need a lead nurturing strategy.
Lead nurturing refers to the process of cultivating leads until they're ready to make a purchasing decision. This is done through ongoing communication with leads through channels like email, social media posts, blog posts, and free downloadable materials.
Like lead generation, lead nurturing helps attract new customers to your business by providing them with information that will help them solve their problems. But in the case of lead nurturing, you're not trying to close the deal right away — you're trying to build rapport and authority so that they make a purchase at a later date.
Although they're both important practices, lead nurturing is especially useful for businesses that sell high-priced products or services, because it's unlikely that someone will buy from you if they've never even heard of you before. It allows you to gradually introduce your brand and build familiarity so that they'll choose your company over the competition when they decide to buy.
Lead Nurturing Best Practices
Lead nurturing is a proven way to boost revenue and keep your marketing pipeline strong, but many businesses struggle with how to begin or how to do it well. Utilizing marketing teams to help develop what your business needs is a worthwhile use of resources. There are several schools of thought when it comes to lead nurturing best practices, but they all have this in common: Lead nurturing is a skill any business can learn.
Try implementing these strategies into your business practice and see how things work out for you.
Figure Out Your Target Audience
To figure out how to make your products relevant to people, you need to know who you're targeting. Knowing the customers you're targeting — who they are, what they do, what their needs are, and where they spend their time — is the first step in creating a product for them.
When you know what your customers value, you'll be able to continue meeting their needs as they change over time through better service and innovations. Do not make assumptions about your ideal customers' age or lifestyle based on who is currently buying from you. Instead, think about the people for whom your product would bring the greatest benefits.
Once you've figured out your target audience, it's time to market directly to that person by tailoring the language and imagery of your marketing materials to appeal specifically to them. Social media can be an effective tool for this purpose. If your ideal customer is someone who spends a lot of time online, starting a blog can be a way to engage with them and show them how much thought you put into your product.
Build a Buyer Persona Template to Model Your Ideal Customer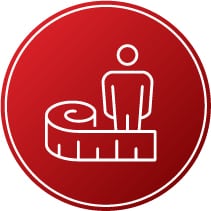 You've already got plenty of data and research that you can use for your ideal customer. Now that you know the audience you're targeting, it's time to narrow things down even further. Enter the buyer personas.
A buyer persona is a semi-fictional representation of your ideal customer based on market research and real data about your existing customers. When creating your buyer persona, consider including customer demographics, behavior patterns, motivations, and goals. The more detailed you are, the better.
Your buyer persona can help you create focused content that speaks directly to your most valuable customers. It can also inform the design and functionality of your website so that everything is ultra-simple for the people you most want to attract.
Use Lead Scoring to Organize Prospective Customers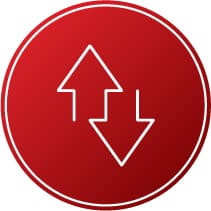 Lead scoring is a method of prioritizing leads based on their perceived value to your company. It helps you target your best prospects and weed out those who are less likely to be interested or qualified. This can help you focus on the most valuable leads, which in turn increases your sales opportunities and decreases wasted time.
It's a popular marketing strategy that can be used in many ways, but it's especially effective for marketers doing lead nurturing because it allows them to focus their efforts on prospects who have the highest likelihood of being converted into customers.
Combined with lead nurturing, lead scoring can help you optimize your sales funnel and improve conversions by providing the information needed to make informed decisions about which leads are ready for your sales team to contact and which ones need additional nurturing before they become converted customers.
Reach Out Through High-quality Content Marketing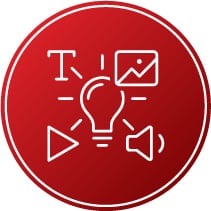 Using high-quality content marketing lets you nurture your leads with an eye toward converting them into paying customers who then become loyal fans of your brand. If a customer is ready to buy, they should be able to find the easiest and most convenient way to do so.
The best content marketing strategies integrate both sales and lead nurturing. The key is to create content that adds value to both the buyer's journey and their journey as a loyal, repeat customer.
The more you can get right with high-quality content marketing, the better your brand will do in the long run. It's a powerful tool with a lot of potential, but only if you can make it work for you.
Some of the approaches you can take here include:
Blog Posts
Writing blog posts is an excellent lead nurturing strategy that can help you build more trust with prospective customers and move them along the sales funnel. If they are interested in learning more about your products or services, they'll likely come back to your blog time and time again.
But where do you start? How do you find blog topics that will keep readers coming back? Even the best writers can struggle with writer's block, which is why it's important to have a plan in place. Keep this three-step process in mind:
Determine your blog's purpose. Is it to gain more traffic? Increase email subscribers? Generate leads? Define what you want to achieve with this blog post then use this as a guide when creating your content.
Use compelling headlines. The headline is the first thing that people read when they come across your blog post on social media, on search engines, or in their email inboxes. If the headline doesn't get their attention, then it's less likely they will click through and read the rest of the article.
Provide valuable information. You want people to read and share your blog posts because they're informative and useful. Be sure to write about relevant topics within your industry.
White Papers
Writing white papers as a lead nurturing strategy is more complicated than simple blog posts, but it's an excellent way to put your company in the spotlight. They're generally a lot longer and require more research than blog posts.
Generating enough research for a good white paper may require you to interview customers or collect information from third-party resources. You need a good way to organize all of this information and craft it into a cohesive story.
It's challenging and time-consuming, but becoming a thought leader in your industry through your white paper will be well worth the effort. It's especially true if you're trying to position your company as an expert in its field.
Foster Meaningful Relationships Throughout the Sales Funnel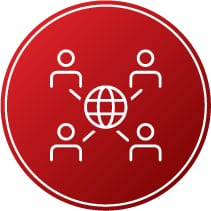 Lead nurturing is a long-term marketing play that's meant to develop relationships with prospects before they are ready to buy. It helps you stay on top of their minds, provide value, and build trust. Lead nurturing is an effective way to cultivate prospects through the sales funnel and increase the likelihood of a sale.
There are several meaningful ways to accomplish this.
Run Direct Mail Campaigns To Get the Most Out of Your Marketing Budget
Using direct mail campaigns as part of a sales funnel is still a great way to drive online traffic. The key is to harness their power by making sure each campaign has a specific purpose and using metrics to track performance.
Use Social Channels to Share Relevant Content with Potential Customers
Social media influences the success of your sales funnel at every level. It's important to understand how each social channel fits into it and what content to share with them. You'll spend a lot of time nurturing leads on social media through relevant content, so you want to make sure you're providing value.
Track Customer Behavior Throughout the Buying Journey
Lead nurturing is a great way to track customer behavior because it allows you to gather valuable data during every step of the process. For instance, you can use lead nurturing tactics and track how many people open or click on your email, which landing pages they visit, if they read any white papers, or whether they download any presentations.
Make Sure Your Marketing Team Is Testing and Retargeting Campaigns
Testing and retargeting campaigns are pillars of the lead nurturing process. Basically, when you're running a marketing campaign, squeeze as much out of it as possible by testing various elements of that campaign and then retargeting anyone who didn't take the bait.
That lets you optimize your campaigns and avoid wasting ad spend. It also helps to ensure that your leads are converting into customers more efficiently.
Use Marketing Automation for Conversion Optimization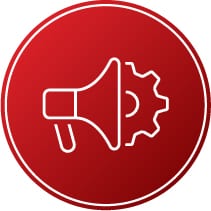 Automation is one of the recent innovations that pairs particularly well with lead nurturing strategies. It lets you execute lead nurturing campaigns at scale more effectively than ever before while also freeing up time for other tasks.
With automation, you can:
Set up a steady stream of highly personalized emails that go out automatically to your prospects based on their interests and actions.
Use a drip-marketing strategy for each stage of the sales funnel, customizing content to the specific needs and interests of leads in each stage.
Manage your team's daily tasks more efficiently with automation like email reminders and notifications about new leads.
Start Using Lead Nurturing To Turn Leads Into Customers
All told, lead nurturing is one of the best ways to improve your sales process and increase the return you get on your marketing efforts. The more time you spend on it, the stronger those relationships will become and the more likely your prospects are to make a purchase.
At Disruptive Advertising, we help our clients by driving qualified traffic to their websites and turning it into leads. Our nurturing strategy allows us to build better relationships with leads, meaning less money is spent on expensive advertising as existing customers become more profitable.
Leave a comment