Capitalize on the Holiday Season with Google Shopping
by Brittani Hunsaker • December 21, 2015
The holiday season is a great time for product based companies to capitalize on online shopping trends. More and more shoppers are turning to mobile to research before buying, consult their phones in-store, and buy online. Building a presence to capture this audience and optimizing your campaigns for success will help you reach new customers and maximize sales.
We've provided a quick list of the top optimization tips to consider for Google Shopping to get the most out of your campaigns over the holidays. Focus on budget management, mobile shopping, optimizing for conversions, and re-engaging past customers with remarketing.
Budget Management
With budgeting, there are two important things to keep in mind during the holiday shopping season: budgeting more for days when your competition is also budgeting more and planning for the unexpected.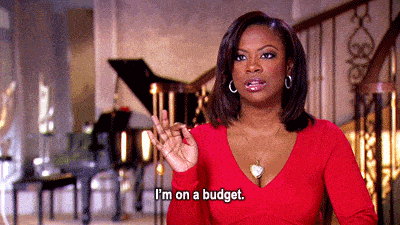 If your competition increases their budget on weekends, you want to increase yours as well so you are competing with their impression share and stealing their customers. This is critical since consumers are open to change right now and are less brand-loyal than in previous years.
Last year alone, 41% of shoppers purchased from a new retailer. Increasing budget when your competition does, is a good strategy to increase conversions.
Planning for the unexpected is easier than you may think. First, create daily budgets and key performance indicator targets. Then, set up alerts and schedules in AdWords to make sure you are not over or under pacing. By planning ahead for abnormalities, you ensure that nothing gets out of control.
Budgeting properly ensures that you can dedicate more budget when your competitors are and less budget to unexpected variances in what's normal through setting up alerts.
Make it Easy for Mobile Shoppers
Every year mobile shopping is becoming bigger. This year, mobile shopping on Black Friday was up 21.5% from last year. Make sure it's easy for mobile shoppers to find you by bidding up on mobile and speeding up mobile checkout.
Make sure you are showing up in a good position on mobile by increasing your mobile bid adjustment. This is necessary because mobile devices only show one or sometimes two ads at the top of the search results on mobile and few people ever scroll down to the bottom of the mobile search results. Strive to be in the top position on mobile for best results.
Speeding up your mobile checkout process will increase conversions. Ensure your mobile site loads quickly and has a simple conversion process to maximize conversions from impatient customers. A broken form or mobile process is sure to drive customers away.
Another tip is to add Chrome Autofill. Autofill reduces checkout time by 30% by inputing information so customers don't have to.
Mobile Shopping should be an integral part of your holiday shopping strategy. Be in the top position and speed up the checkout process to maximize conversions from mobile customers.
Optimize for Conversions
We all want the most conversions from our campaigns. But sometimes its hard to know how to optimize. With the help of enhanced cost per clicks and focusing on top profitable products, your conversions and profits will increase this holiday season.
Google can help you out when you use real-time bidding with enhanced cost per click. With this enabled, Google bids more for clicks that are most likely to lead to a conversion. Customers have reported as many as 7% more conversions at the same cost.
Focus optimizations on profitable products. By doing so, you will have a positive ROI on these products and hopefully your whole PPC account. It is crucial to make more money out of AdWords than you are putting into it in order to stay in business.
By optimizing for conversions, you are bidding for those customers who are most-likely to convert and focusing on products that will help you be profitable.
Re-engage Customers with Shopping Remarketing Lists
Staying in the forefront of past customers and shopping cart abandoners minds is a good way to get repeat customers.
Use audience bid modifiers to retarget shoppers who visited your site or abandoned their checkout. These customers are more likely to come back if you retarget them and stay in the forefront of their minds. You can use second chance offers or special discounts to entice both past customers and cart abandoners to come back.
Re-engage through remarketing to get customers back to your page in the future.

Conclusion
There are many other aspects to Google Shopping optimization. Good budget management, a fluid mobile-shopping process, optimizing for conversions, and re-engaging customers should provide a good starting point to ensure your campaigns are getting the most out of holiday shopping trends. Keep this in mind as you finish up this holiday season, and begin the long prep for next year.
Happy shopping optimization!