How to Create a Killer Youtube Ad That Dominates the Competition
by Mike Arce • November 12, 2015
YouTube advertising is one of our favorite marketing strategies right now over at Loud Rumor. Not only do consumers love visuals, it's also a super affordable investment for businesses as well. When done correctly, YouTube ads bring in tons of brand exposure, leads, and…yes, conversions!
So, let's get to it! Here are the top 8 strategies our team uses to create a killer YouTube ad that really dominates the competition:
1. Video Length
The length of your YouTube ad is critical. Too short and people aren't given enough information. Too long and people get bored. So, keep your video between 30 – 60 seconds.
Why? Well, 80% of viewers leave a video after the 60-second mark. But, you'll want to make your video at least 30 seconds long so you only have to pay for "true views," which includes when someone watches past 30 seconds. So, you get those 29 seconds for free.
2. Use Humor (if this fits your brand)
It's no wonder YouTube ads like Old Spice, Dollar Shave Club, and so on get tons of hits. They're hilarious!
Recently, Think With Google tested 10 different tones for YouTube ads to see which tone people responded best to. Humor "took the cake" every time.
So, if you aren't sure which direction your ad should go, consider adding a bit of comedy (if this fits your brand), because who doesn't love a good sense of humor…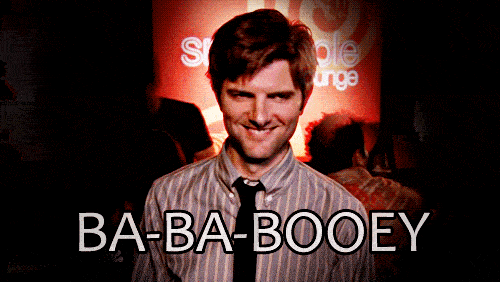 3. Background
People respond best to softer tones when it comes to advertising. So, in your YouTube ad, be sure you use lighter backgrounds.
Avoid black and gray, especially as your opener. White is always a winner. In a test by Digital Marketer, using white or other soft colors led to a 10.44% increase in opt-ins. And who doesn't want that?
4. Targeting
Just like with anything in marketing, your content doesn't matter unless it's seen—especially by the right people. So, you want to make sure your YouTube ad reaches your ideal client.
You have several options here. If you target demographics, you can choose people's age, gender and so on. If you do this, it's also a good idea to take a look at your channel's demographics in your YouTube analytics:

You can also target people who have viewed your competitor's ads, people who search for cool videos about your industry, people with specific interests, and so much more. Here's a breakdown from Google that goes a little more in-depth.
5. Brand Logo
Don't include your brand's logo in the first 5 seconds of the YouTube ad unless it's on your product. Quick logo placement comes off as spammy and actually makes people want to leave.
Case in point, most of the really successful YouTube ads don't show their logo until after at least 5 seconds. Here's an example from Always and Pistachio (both refrain from inserting their logo). Then here's an example of Old Spice who displays their logo 4 seconds in, but it's on their product.
6. Budget
Just like with AdWords, you may need to increase your spend if you're in a pretty competitive field. So if you're currently at $.50/ view, consider raising it to $1/view. This is very applicable to dentists, for instance, because that's a highly competitive industry. Again, this really depends on your business.
7. CTA (Call To Action)
Place your CTA 15 seconds in. If you assume that people watch at least 30 seconds of your YouTube ad (those who don't skip), then you want the CTA to be about halfway through. Then keep your CTA on the screen until the video concludes. Here's an awesome example by Always again, with 3 CTAs: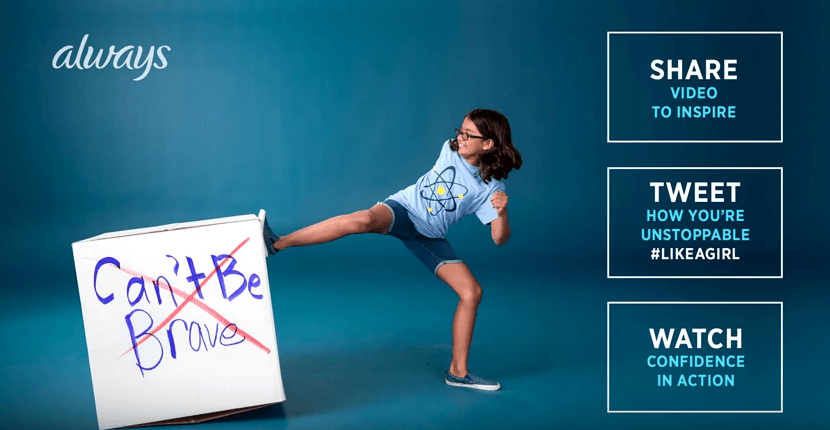 8. Campaign
Don't just create a YouTube ad, build a campaign. That's why Always, Old Spice and the others did so well. This means you should invest in YouTube remarketing, you should also have a beautiful landing page that users are taken to when they click on your ad (check out what landing pages are and why you should use them), you should embed the ad in your related blog articles, and so on. Really, this is 3 tips in 1!
Conclusion
There's a ton that goes into YouTube marketing. Creating an ad takes a lot of strategy, planning, time, and execution. But, once you get there and follow these 8 tips, you set yourself up for awesome results.
So, have you tried YouTube ads? How have they worked for you? Do you have any other favorite examples of great YouTube ads?