How to Use Negative Keyword Lists Correctly
Whether you've been naughty or nice, it's never to late to improve (image source)
How to Use Negative Keyword Lists Correctly
With the not so new feature of creating universal/generic keyword lists in Google AdWords, it makes adding these types of keywords quick and easy to add and apply to your account. Whether your site is e-commerce or lead gen, or a combination of both or neither, anyone can benefit from most of the negative keywords listed here.
Here is how to set up a keyword list:
Step 1: Start off on the lefthand side and go to the Shared Library Section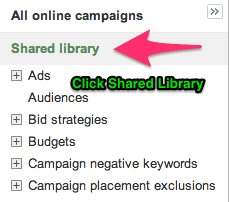 Step 2: View the Campaign Negative Keywords Library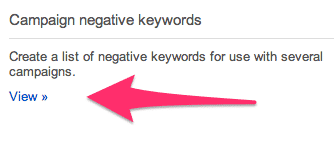 Step 3: Add a New List of Keywords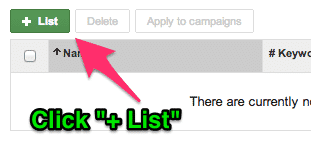 Step 4: Name the list & Paste in the Keywords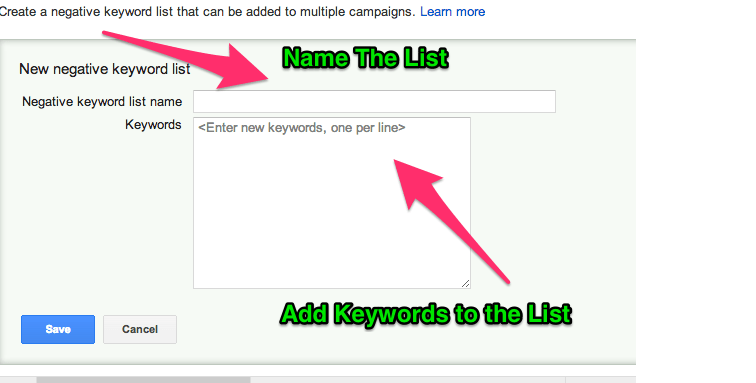 Step 5: Next go back to the Keywords tab and down at the bottom click Negative Keywords, then Keyword Lists

Step 6: Click "Add" and then "Add Keyword Lists"

Step 7: Choose the Campaign you want to add the list to, Choose the list you already created, then Save & Relax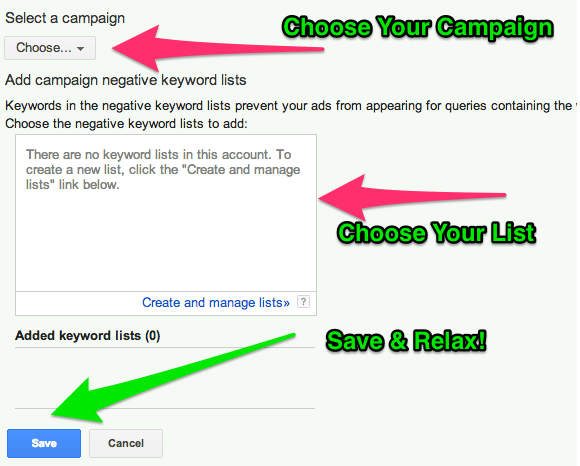 That's It, You just saved yourself from possibly hours of adding negative keywords to each Campaign!
To Help You Get Started, here is a completely incomplete list of Generic Negative Keywords most PPC accounts should include:
Cheap
Craigslist
Ebay
Facebook
Free
Torrent
Twitter
Youtube
Be Careful
The worst thing you can do is add a negative keyword accidentally to a great performing campaign & ad group &
Totally Tank Your Hard Work!
Download this Super Awesome Extended Negative Keyword List – List
A few Generic Negative Keyword List Best Practices & Strategies:
Single keywords should be added as a broad match negative
Multiple keyword phrases should be added as phrase
Exact match negatives are rarely needed as the phrase match should cover it
Review search terms for potential negative keywords you did not think of
Leave a comment