The 6 Best Competitor Research Tools You Should Be Using
Analytics
•
Marketing
•
Jacob Baadsgaard
August 10, 2017
Understanding your competition is almost as important as understanding your audience and keeping an eye on what your competitors are doing should be a priority for businesses of all sizes. Competitor research can help you identify new needs or trends in your industry, borrow some new strategies and find ways to set yourself apart.
Competitor research can be laborious and time consuming if you're doing it manually.
With the help of competitor research tools, however, you can get answers and detailed reports in just a few seconds. You're likely to even be able to access significantly more information with these tools than you could ever hope when just doing some recon on your own.
There are plenty of competitor research tools available that are able to offer data on every area in marketing, and these are our six favorite, go-to spying tools.
1. Simply Measured
Simply Measured is one of those incredible tools that can do a lot, and their listening and social analytics products each have great competitor research capabilities.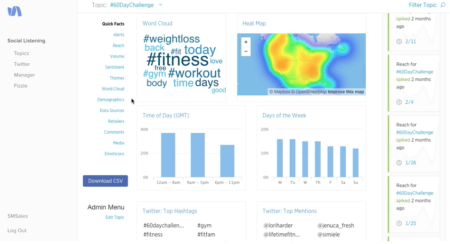 Simply Measured's listening product allows you to compare the number of mentions of your brand against the number of mentions of your competitor in a given topic. Their social analytics makes it easy to track how your social performance stacks up against your competitors, too, allowing you to analyze your competitors' campaign engagement and audience growth.
2. Ahrefs
Ahrefs' competitor monitoring features are extensive, making it easy to quickly evaluate why your competitors are ranking higher than you—and how to change that. They'll show you exactly which keywords your competitors are ranking for, what their search volume is, and what position they're ranking for in Google.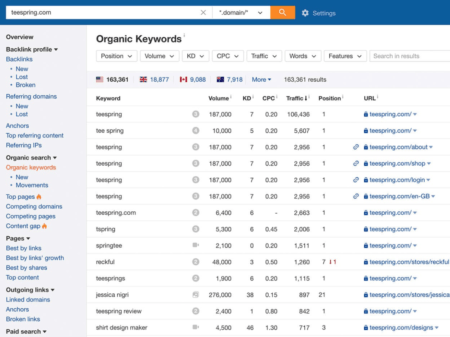 You can also see what content is performing best on a given topic. Ahrefs' will show you what the content's social shares are, the amount of organic traffic it gets, the domains linking to it and its domain rating.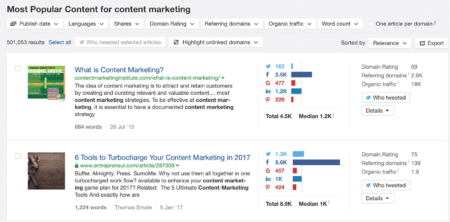 There are other great competitor research tools worth checking out, including their domain comparison tool and rank tracker. You can also set up alerts for backlinks, mentions, and keyword rankings so you never fall behind.
3. SEMrush
SEMrush is a personal favorite for keyword research, but they also have an abundance of features that help you spy on your competition.
One of these features is their domain vs. domain comparison. This feature allows you to compare your domain with any other site, and see who is ranking for what keywords. They'll also show you how many organic keywords each site is ranking for, their organic traffic, and their ads traffic.

When you're researching a keyword, you'll also be able to see who your top competition is for that keyword. This is true for both PPC campaigns and organic traffic, which are listed separately.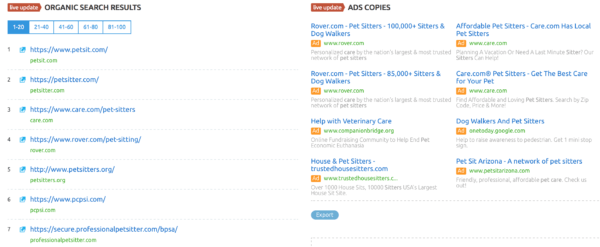 SEMrush is particularly effective at helping you determine how your domain measures up in terms of keywords and site traffic. Since our websites are essential to the success of our businesses, this isn't something to take lightly.
4. BuzzSumo
BuzzSumo's competitive research tools are simple but effective. You can see how your content holds up to that created by your competition, including whose content gets more shares on each individual social platform. This can be extremely helpful. You may notice, for example, that you're outshining them on Twitter but they're getting significantly more shares on Facebook.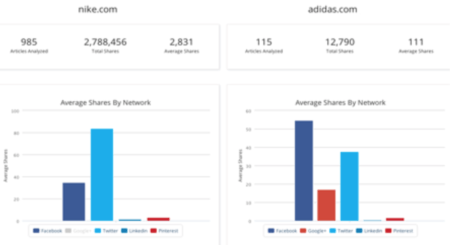 When you enter in a competitor's domain on BuzzSumo, they'll immediately pull up your competition's most-shared content within the time frame of your choice. This helps you quickly see what types of content (including titles, formatting, and subject) work best for them. You'll also be able to see which influencers have been significant in helping share your competition's content.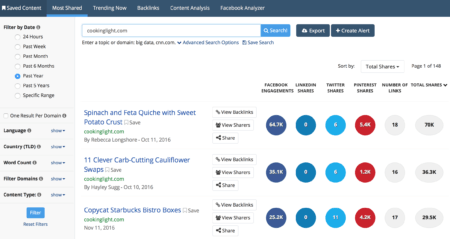 If you really want to stay on top of your competition research, you can set up alerts to monitor content created by your competition.
5. SpyFu
If there's a few specific competitors you want to keep an eye on, SpyFu is an excellent tool to consider. When you search for their domain, you'll actually be able to download every single keyword they've ever ranked for (including organic and PPC keywords) in the last eleven years. You'll also be able to see every ad variation they've used.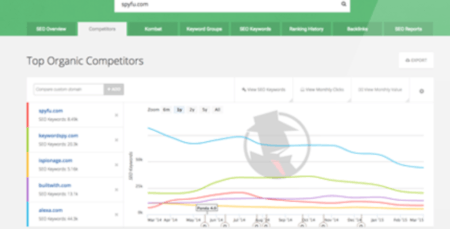 SpyFu actually keeps track of your PPC competition, including watching for emerging competitors or shifts in PPC strategy. They'll analyze your top 3 competitors' keywords and find their most profitable core keywords for you to start using, too.
SpyFu also has excellent SEO competitor research features. These features include monitoring every website in your niche to monitor changes in search engine rankings and content over time. This can help you spot emerging competitors early.
6. Snaplytics
Snapchat is notorious amongst businesses for being difficult to keep track of. With content that deletes after 24 hours and a lack of analytics, it was a marketer's nightmare.
Snaplytics is the only platform I'm familiar with that is able to offer Snapchat analytics and reporting. It's a fantastic tool, especially when it comes to competitor research. You can actually go back and see any competitors' past posts and the results they got on them, along with the brand's posting habits.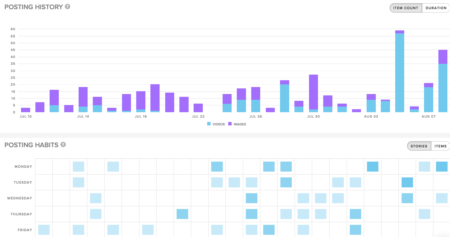 You can use this to see how your own content is measuring up and to search for strategies or types of content they're using that you might be able to benefit from.

They've recently expanded their tool to provide analytics on Instagram Stories, too, which have presented similar analytics and longevity challenges.
Final Thoughts
Spying on your competition is an essential part of thriving in business and being able to carefully track and monitor your competitor's online activity will benefit you immensely. These incredible competitor research tools will make this daunting task a cinch. With them, you'll be able to use the data they generate to grow your business and outshine your competitors.
What do you think? How do you keep an eye on your competition's online activity? Do you use competitor research tools to monitor them? Let us know in the comments below! 
Leave a comment