B2B Branding 101: How to Ensure Your Business Stands Out
Business
•
Marketing
•
Ana Gotter
July 31, 2018
When you're catering to businesses ranging from freelancers to corporations, you need to keep it strictly cookie cutter so you don't break out of professionalism, right?
Believe it or not, no. You don't have to lack personality in order to maintain professionalism—you can do that by acting with integrity and prioritizing your customers and the promises you give to them, not by giving up everything that makes you who you are. Doing this could actually hurt your business in the long run, because good branding can be what helps you to land the clients in the first place.
In this post, we're going to discuss at how to create a distinct brand for your business and look at some strong examples of B2B branding to get you started.
What Exactly is a Brand?
Your brand is how you represent your business and how your clients (and the rest of the world) perceives it. It encompasses your entire presence, including:
Site design and colors
Logos
Site copy and language used
How you interact with your target audience, both publicly and privately
Your brand voice (used in blog posts, email, PPC campaigns, and more)
Your brand needs to be consistent across all channels, including your site and all your social media channels. It actually trickles all the way down to your company culture, so it's something that you need to develop intentionally.
Your brand will shape, in some ways, who your customers are, because it will embody who your business's products and services cater to. And ultimately, you don't want to just create a good brand—you want to create a distinctive brand, too.
How to Create a Distinctive Brand
A distinctive brand is one that's more specialized. It immediately answers the question "why are you different from your competitors?" It will help you to set yourself apart and this will help you earn more clients.
Hypothetically, we'll say you're a real estate agent. You know that you want to get more traction online, so you want to hire a writer to help you write blog posts, house listing descriptions and email marketing.
You look at a list of five different content marketers, each of which has all the services you need. Four out of the five just list their job titles as "content marketer." The fifth lists themselves as a "real estate content marketer and copywriter." All else being equal, that fifth person will be the one you hire, because their branding is letting you know that they cater exactly to you and they'll know what you need from the get go.
Your brand will be defined by what makes you different, especially when you're able to highlight it well. Disruptive Advertising is a data-driven agency instead of just "agency." I'm a business writer, instead of just "writer." This is what makes us different, and it defines how we work and the types of work we do.
Do you stress customized packages for clients, or do you have a system in place to offer set, universal products and pricing? Do you want to work with large businesses, small businesses, startups? Is there an industry that you specialize in, like restaurants or retail or automobile?
Your personality will also be reflected in your brand. Do you use humor or sarcasm in your blog posts, or elsewhere on your site? Are you overtly confident? Upbeat? Reassuring? Some of my clients encourage swearing in blog posts, while others would probably fire me if I even made a typo in that category.
This will all affect your online presence, so just make sure that you keep it consistent.
4 Examples of B2B Branding to Be Inspired By
Feeling you could use a little inspiration? Let's take a look at 4 outstanding examples of B2B branding and how they were developed.
LinkedIn
It's easy to overlook LinkedIn as a brand, but it's a stellar example of a B2B business that's rocked it's branding. The brand it's going for: the best resource to help you advance your career.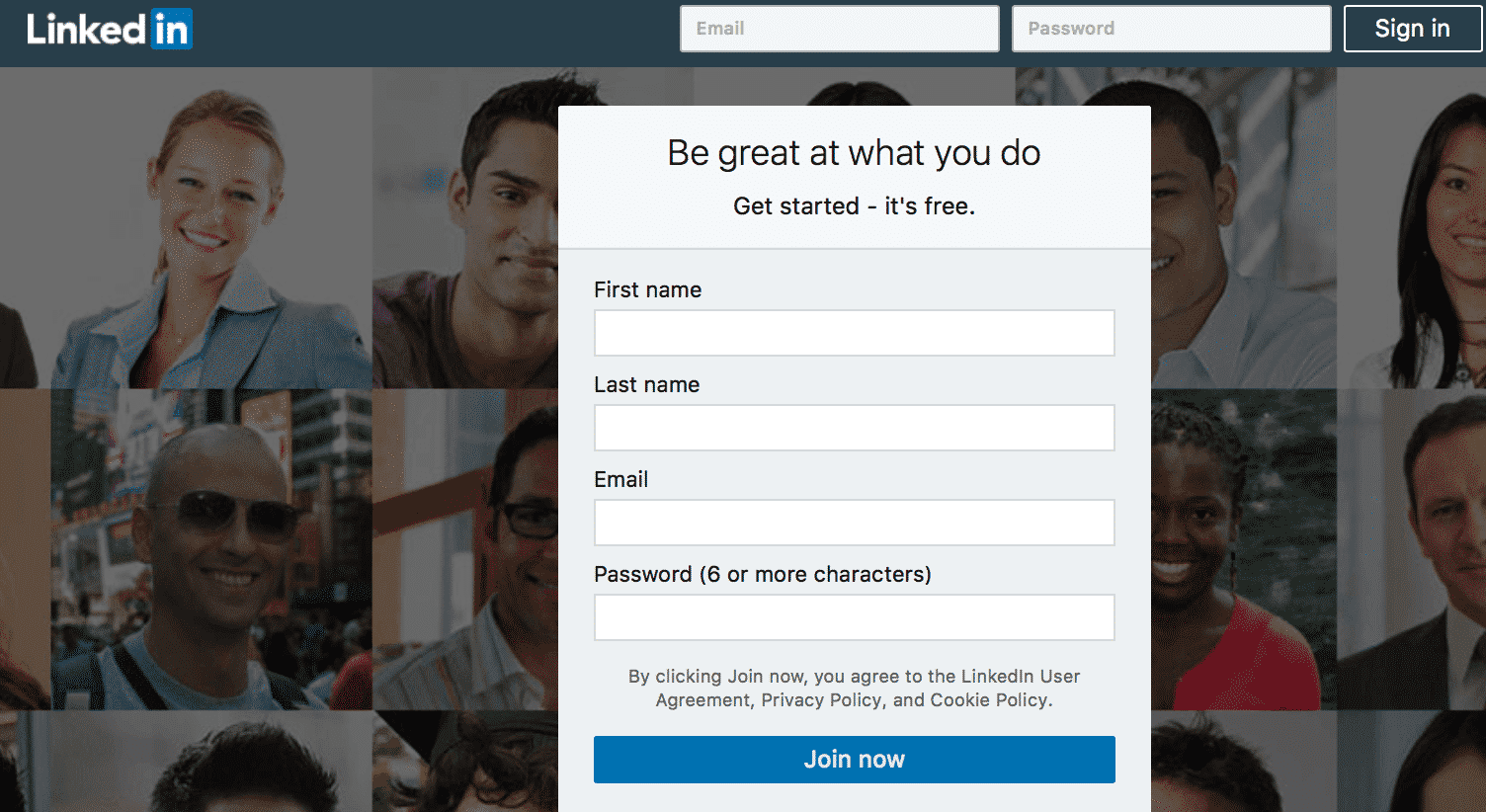 They constantly reiterate this in all of their branding. You can see this often in their marketing campaigns, which utilize both storytelling and the allure of valuable, actionable content to drive signups or engagement. With content discussing how to make a great impression and nail the interview, or how to improve interpersonal professional relationships with coworkers, the content is beneficial to LinkedIn's users.
https://www.facebook.com/LinkedIn/videos/10154629959042405/
They even have incorporated new ways to offer more value to users that aligns with their branding. An example is the "daily bite", which can be found on the right hand side of a user's feed and shares relevant information with users about their chosen industry.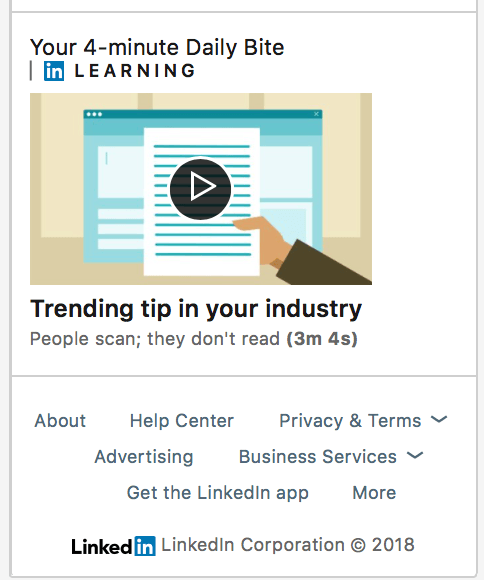 Freshbooks Cloud Accounting
I use Freshbooks for my business and one of the first things I noticed about their site was that it offered invoicing and accounting specifically for small businesses. This makes sense, since many larger companies often have their own payroll set up and it's small businesses and freelancers/solo-preneuers that would need help with the invoicing. They chose their audience well.
Their site focuses on benefits like ease of use, getting paid faster and being able to access your business's accounting information anywhere. These are all major pain points for their target audience, so they focus on them as part of their branding.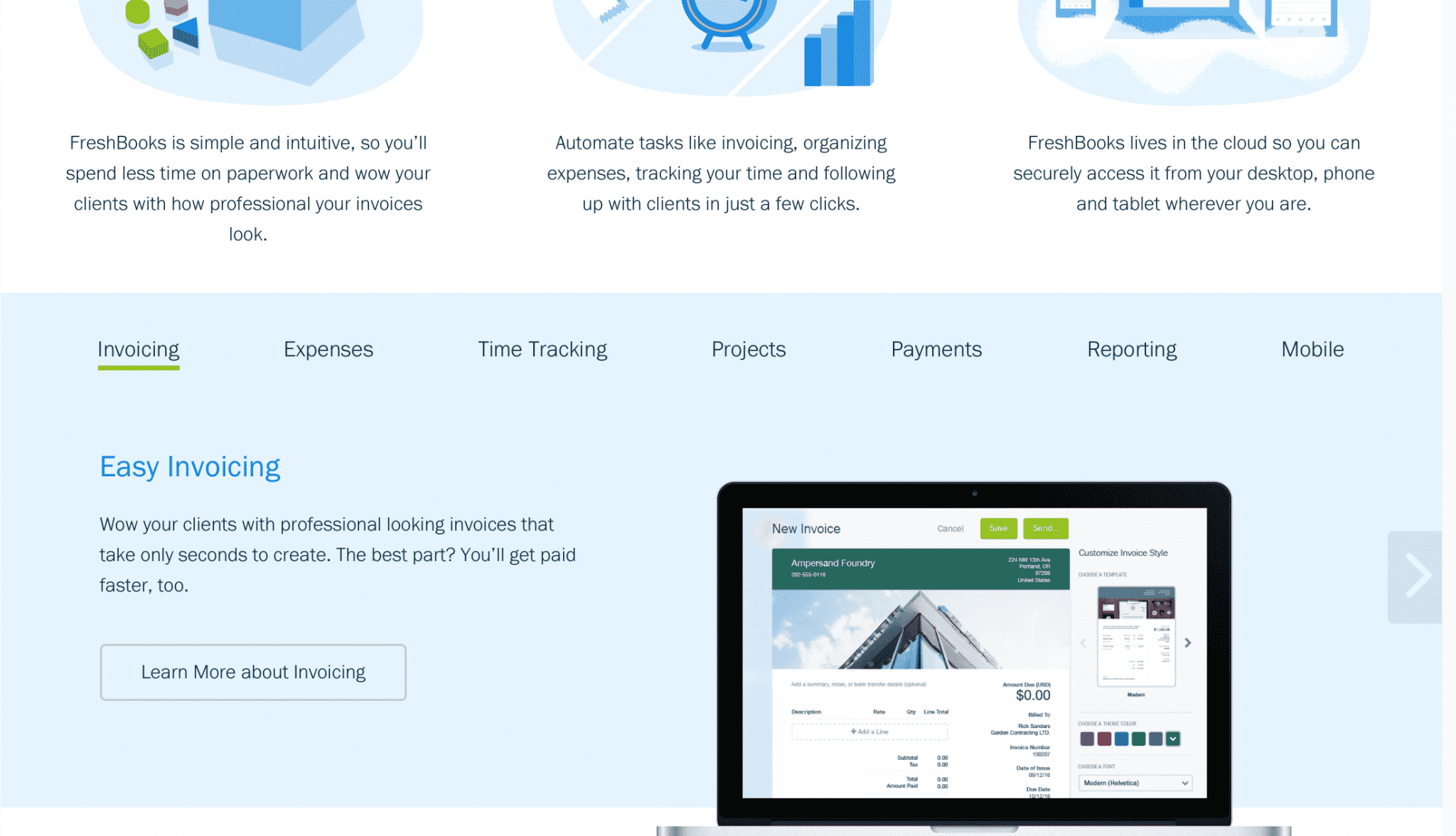 They drive this point home with their on-site content, which features events for small business owners, case studies about their customers who have been successful, and information and resources their audience will benefit from.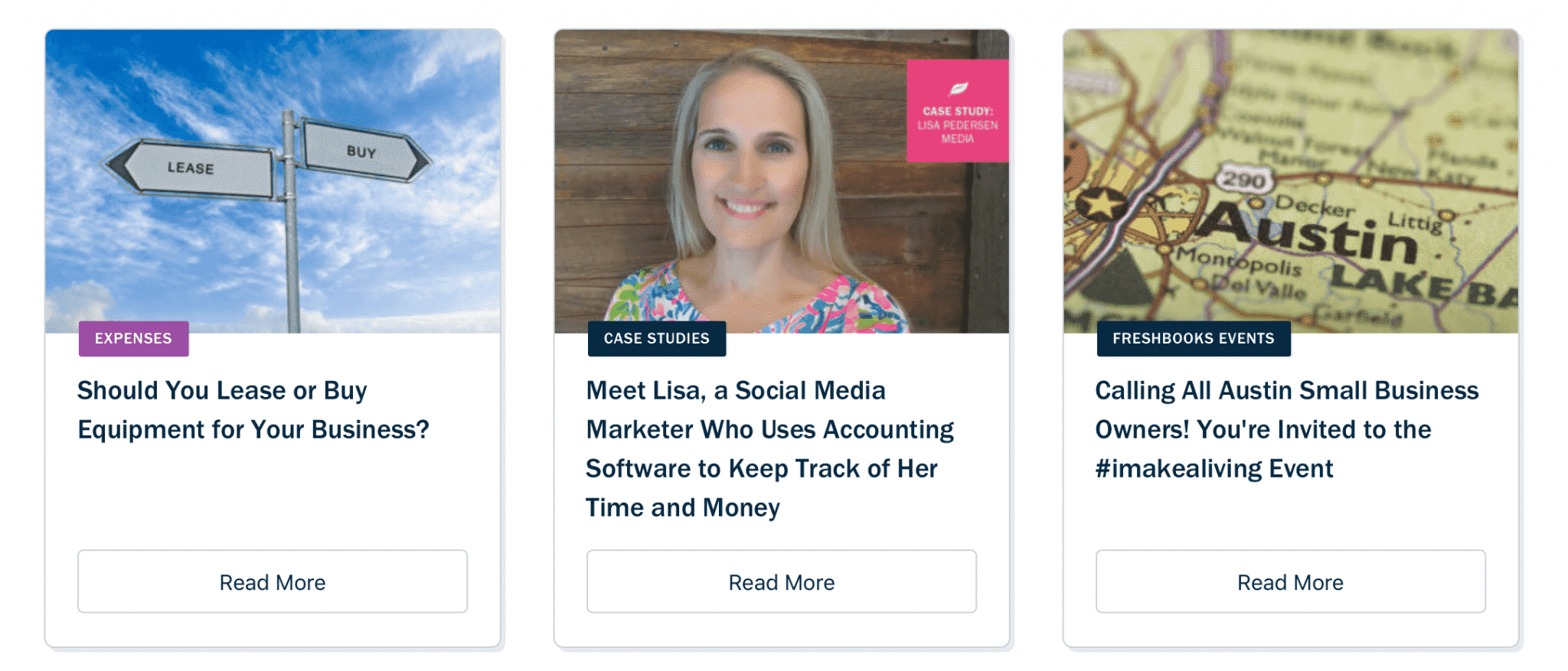 Supercat Design & Web
This is a graphic design agency that really understands branding. They use a funny, interesting logo and name to support their brand "supercat," which likely came as a play on the name of their CEO (Kat).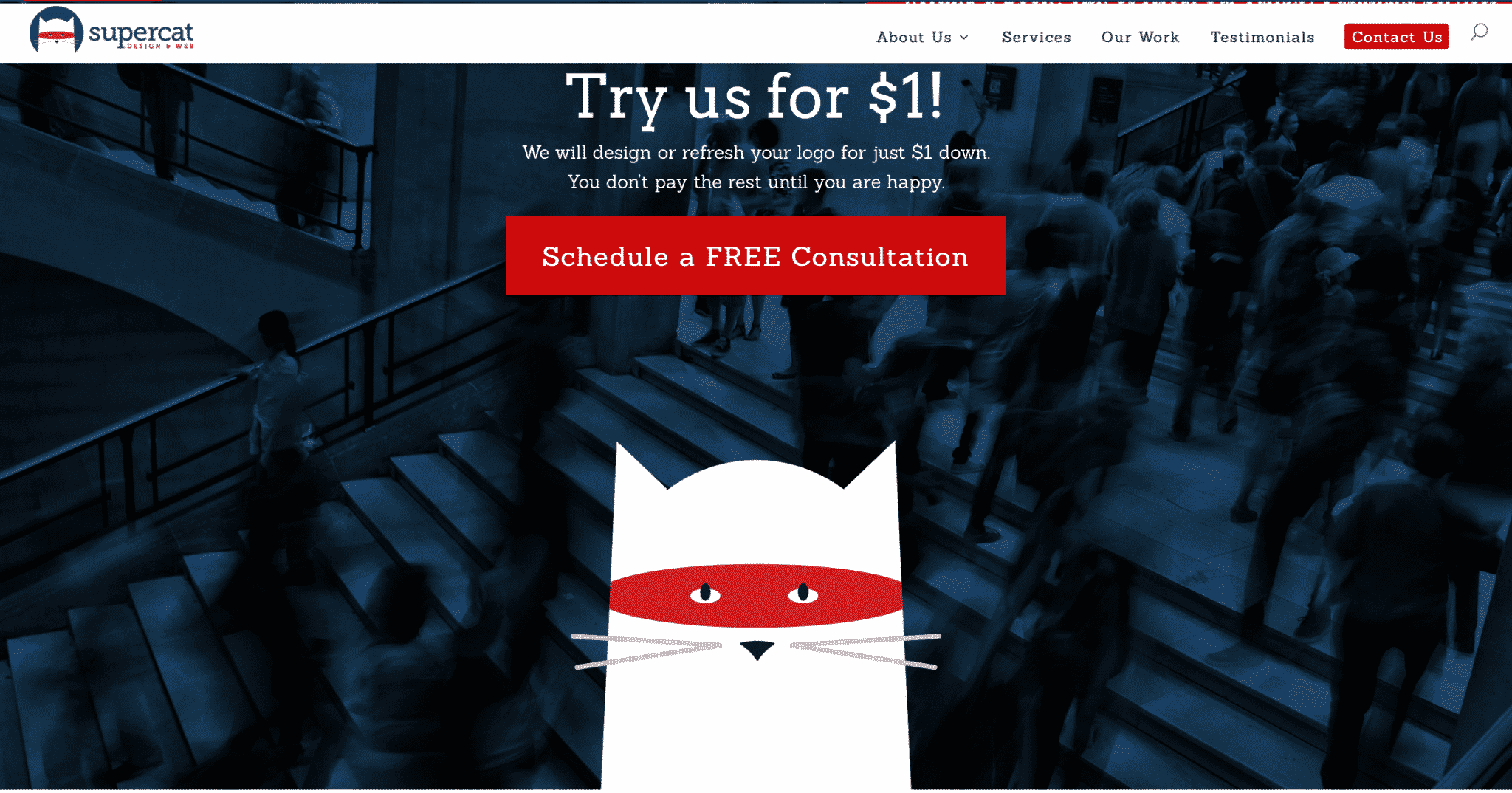 The branding is fun, and the implication is that Supercat can make their customers super satisfied. They don't just say that they're all about customer satisfaction, they back it up on their site with happiness guarantees and situations that minimize the financial risk for customers.
Lodging Interactive
Lodging Interactive offers full service marketing, but they have a distinctive audience: hotels and resorts. They take this specialization so seriously that's it's reflected in their name.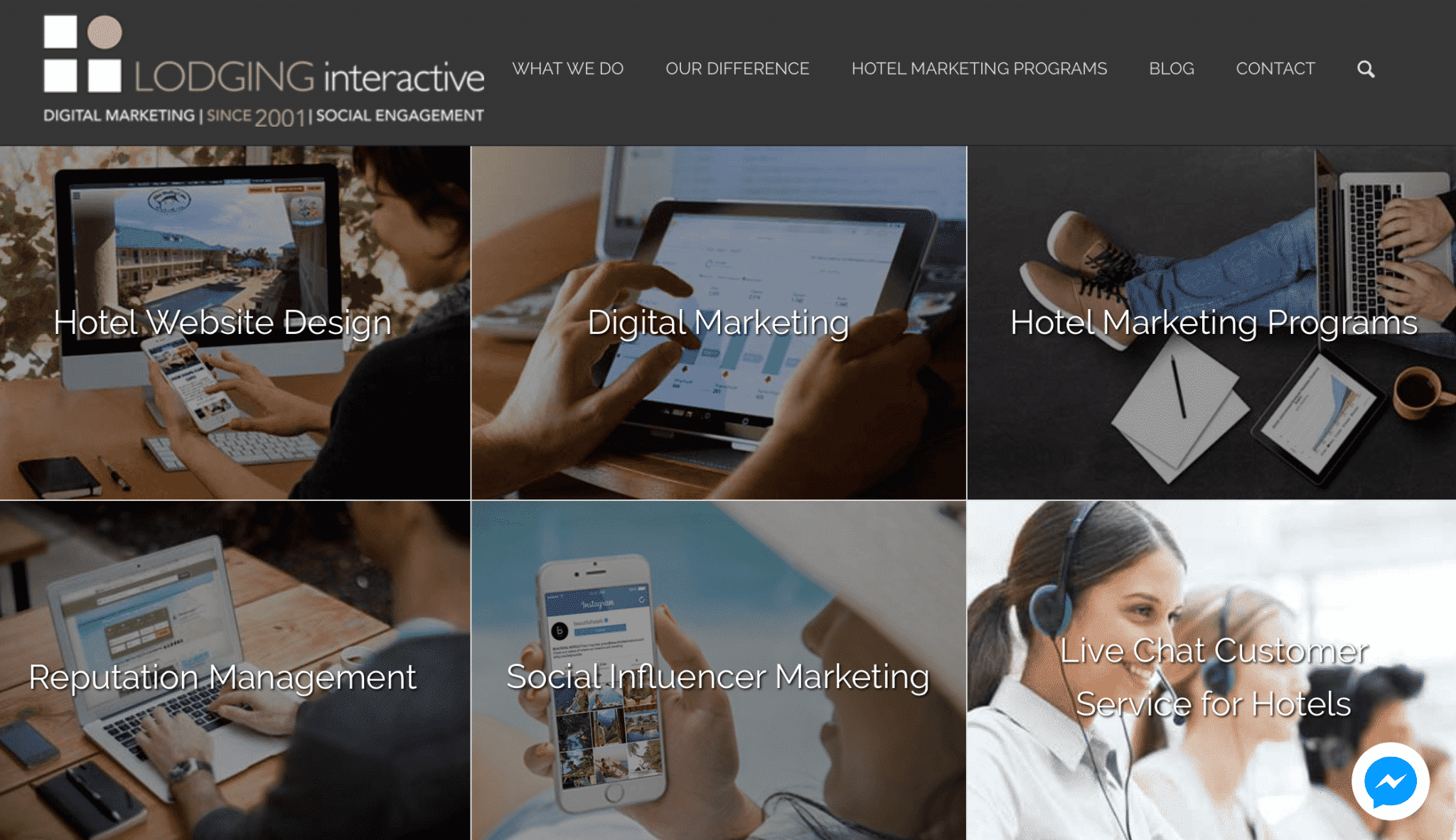 All of their offers and content is hyper-specialized. They even have a biweekly newsletter that shares the latest social media updates that are relevant to businesses in the hospitality industry and what they mean for hotels and resorts. They've positioned themselves as the premiere experts in their specialized field.
Doesn't Unique Branding Risk Isolating Clients?
This is the first question most businesses have.
And, as the owner of my own B2B business, this was something that I worried about upfront, too. If I brand myself specifically as a business writer, would that mean that people would stop contacting me about ghostwriting their creative nonfiction books?
Possibly, yes. Those manuscript inquiries have cut down from people searching for me online. But realistically, my bread and butter was always writing for businesses or business owners. And now, I don't get a bunch of emails from people who want to pay me what would be pennies on the hou, and I still get referrals from people in my network to ghostwrite books when I put feelers out.
So, yes. My business changed. But it was a necessary change for me to be able to find my target audience and get more of the type of work that I was looking for. It's worked out well for me.
If you brand yourself as being a service for small businesses, corporations probably won't look twice at you. But would you want them to? This would require you to likely offer different features, products, or services that you don't want or have the ability to offer.
You may isolate some members of the general population. That's not inherently a bad thing, however, because there's a decent chance they may not have been a great match for your business anyways. It's better to create a distinctive brand that's true to you, because it will speak strongly to those who are a good fit, and it will help you land them in no time.
Conclusion
Your brand is an important part of your business, even if it seems like it's a compilation of superficial factors like design and copy. Perception, after all, is everything, and your brand will represent you and your business.
What do you think? How do you help your business to stand out? Which brand best practices to do you use? Share your thoughts, knowledge, and questions in the examples below. 
Leave a comment