The Call Recording Apps You Should Use for Every Call
Business
•
Webinars
•
Ana Gotter
November 8, 2017
Sometimes, you just really need to know exactly what someone said on a call. Whether you're hashing out project specifics or negotiating a new contract, details matter—but if you aren't recording your calls, those details may escape you.
This is why call recording apps are so useful for most businesses. They help you keep track of the details and maximize the productivity of your marketing and sales efforts.
The good news is, call recording software is better and more reliable than ever. Even better, this technology is no longer limited just to traditional phone calls. In this article, we're going to go over all the call recording apps you should test out for your business, including the tools that will record unconventional call methods.
Phone Recording Apps
Most phone recording apps are fairly straightforward. You install the app on your phone, make calls through it and then it provides an audio file once the call is finished. Some will be easier to use than others, but what should be prioritized above all else is their reliability.
Automatic Call Recorder Pro
If you're looking for ultimate ease of use, Automatic Call Recorder Pro may be the best choice out there. You can set up the app to automatically record all calls, or just record calls from specific contacts. There's no need to actually make calls through the apps, unlike most other tools.
The app also has great unique features others don't, like Google Drive and Dropbox integrations so you can easily upload and share the audio files with whoever needs to see them.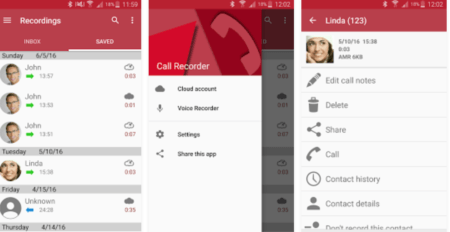 Unfortunately, this app is currently only available for Android users. Because Android phones can be so varied, try out the free version of the app to make sure it works for your phone before purchasing the pro software.
TapeACall
TapeACall is available for both iOS and Android devices. The first few times I used it I found it more confusing than other tools, but once I got the hang of it it was great quality and I never worried about it crashing on me. You'll hit the record button in the app to dial in, merge your calls and then be able to access the recording once the call is over.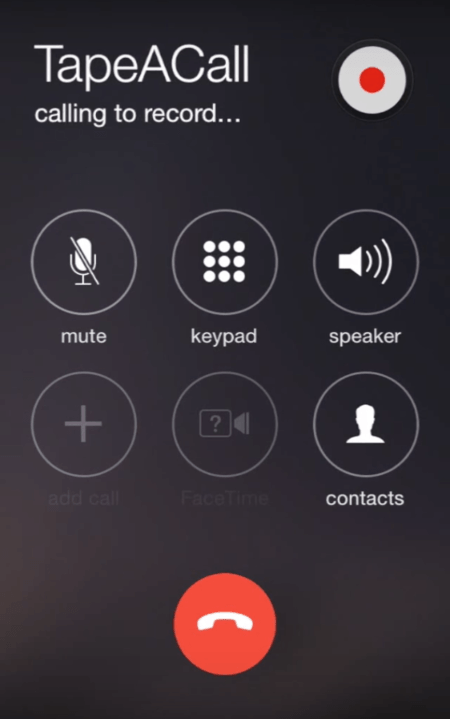 You can use this tool on both incoming and outgoing calls, all you have to do is manually start the recording. And, if you happen to be on an international call, TapeACall is one of the best tools you can use; a lot of the other apps require you to download to purchase a separate version of the app to do so.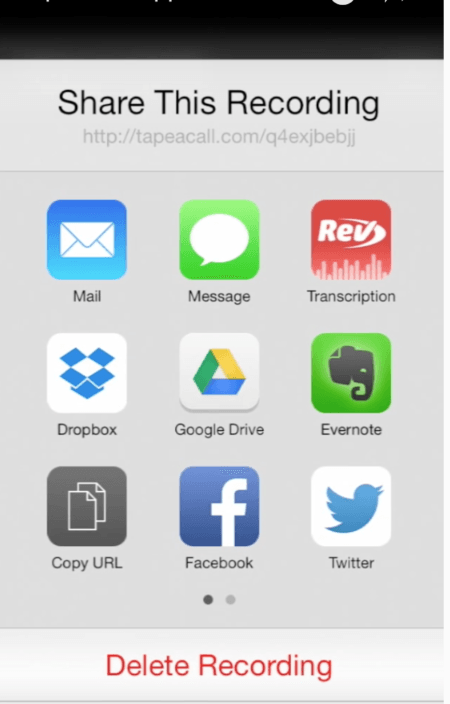 This app also has multiple integrations for easy sharing, including Google Drive, Dropbox, Evernote, and transcription service Rev.
Recording Apps for Video Calls
An increasing numbers of calls are happening with video and audio messaging platforms like Skype, Google Hangouts, FaceTime, and more. These platforms work well for calls with international clients or those between two or three people where video calls or screen sharing may be needed. And now, you can record these calls from your desktop.
Callnote Premium Call Recorder
Kanda's Callnote Premium software is available for both iOS and Windows. The software hasn't been updated for a little while, but it still gets the job done for both audio and video recording.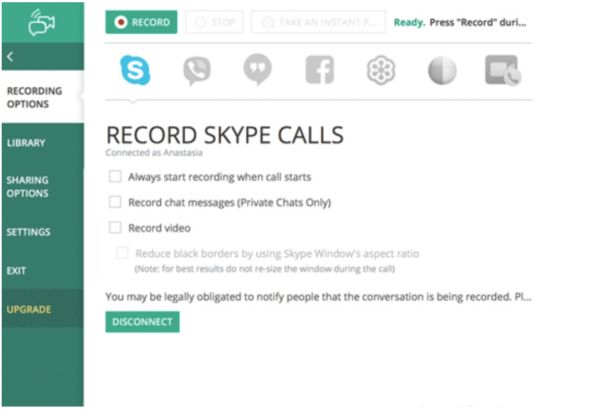 You can choose to have the program automatically record all video calls or choose to manually use the stop and start record buttons (you can enable this for each individual platform). There are settings in the software that allow you to choose if you want to capture video of screen shares or images of the call as its happening.
Callnote Premium is free and—in my personal experience—very reliable.
Ecamm's Call Recorder
Ecamm's call recorder is a little more high-tech than the option above, with a more up-to-date interface and the ability to capture HD recordings. You can even choose how you want the software to record your video.
You can choose, for example, for it to be recorded on a slip screen so that both individuals are shown equally.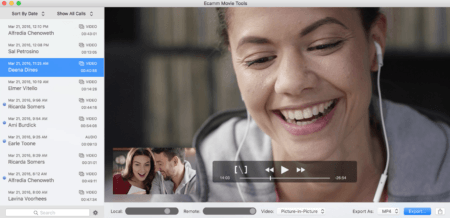 Like Callnote Premium, you can choose whether you want to enable automatic or manual recording.
Recordable Conference Call Software
Some client calls with inevitably happen through conference call or webinar software. This software often has features like screen sharing, the ability to easily host a large number of participants and flexibility in how other participants call in.
GoToMeeting
GoToMeeting is one of the most popular conference/webinar tools around. It's high quality, with a gorgeous interface and plenty of great features. Each call will happen within its own unique "meeting room," so you'll be there waiting for your client instead of trying to call them.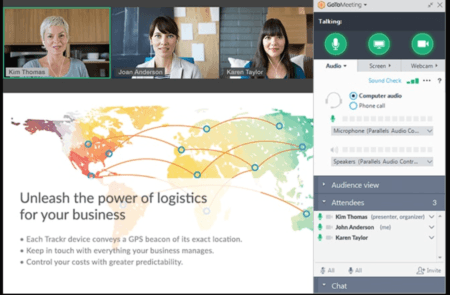 The host of the call can choose to record it with one simple click of the button. You can record both video and audio.
Zoom
Zoom is the free counterpart to GoToMeeting. It doesn't quite have all the bells and whistles, but it gets the job done. I've used it multiple times with a number of clients and highly recommend it—I've found it to be much more reliable than Skype and Google Hangouts.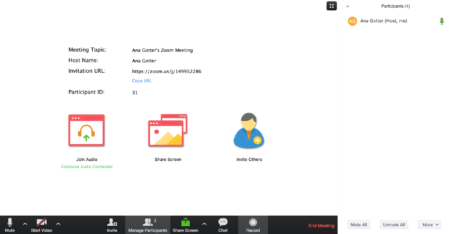 You can chat, share screens, invite people quickly and schedule conferences with Google calendar. And best of all, you can record. There's a small button at the bottom of the conference hosts' dashboard that allows them to record the conference. Just make sure that you're the one hosting the conference in order to use this feature.
Conclusion
All the call recording apps and tools on this list are easily affordable for the majority of small businesses, and they provide you with incredible security.
The ability to record your client calls can help improve client satisfaction if you carefully monitor it, and it will guarantee that you'll never have to go back to ask for a recap. When choosing software, prioritize reliability over any other factor, and always test it out before your call actually starts.
What do you think? Do you use call recording software for your client calls? If not, what's stopping you? Have you used any of the tools on our list? Leave us a comment and let us know what you think!
Leave a comment