How to Fire a Client Without Burning the Bridge
by Ana Gotter • July 24, 2017
Have you ever had that client that makes you groan a little bit every single time you see your name pop up in your email inbox?
You know the one I'm talking about.
Anyone that works one-on-one with repeat clients knows exactly what I'm talking about.
It goes against almost everything we've learned to let clients go instead of waiting for them to fire us. It's hard to pass up on the money (especially in small businesses), and it flies in the face of the idea that "the customer is always right."
But, in a lot of cases, letting that client go will benefit your business. After all, firing your bad clients frees you up to work on other non-migraine-inducing projects. And, if nothing else, it will do wonders for your mental health and blood pressure.
Whether you're providing pay-per-click services or working as a freelance writer, the tricky part is parting ways with a client without burning the bridge between you. In this article, I'm going to show you how to fire a client in a way that won't come back to haunt you or your business.
When Should I Fire a Client?
In all seriousness, if you're feeling any amount of dread every time you see an email from a client, that's probably a really good indicator that it may be time to part ways.
There are few obvious reasons that you should fire a client:
If they don't pay you, or consistently pay you late
If they are consistently difficult to work with (they continue to make added demands but don't want to pay you extra, or if they don't give you the materials they need until a week after they said they would and still want the project done on time)
If they're abusive to anyone on your team
If they don't listen to your advice and then get mad when they don't get the results they want (this is especially true for consultants)
All of the above are a signal that it's time to part ways. There's another big one, though, that a lot of people forget about.
If you realize, at any point, that you won't be a good fit for the client for whatever reason, it's time to move on. And if you realize that, it's ok.
You can't be everything to everybody, and there have been a handful of times where I realized I couldn't provide what my client needed. I let them know, and passed them to another writer who could.
This last one is harder for a lot of people, because who wants to give up business from a great client? In the long run, though, it's better for both of you.
Now, let's take a look at how to make the parting as professional as possible.
Always Finish the Project (if Possible)
If you're wondering how to fire a client without burning the bridge, this is one of the best ways to do it.
No matter what, always finish the project you're currently working on. For me, that typically means finishing out the month of assigned work, or finishing up copy on a site I've been working on. I make sure every single thing is crossed off the project's checklist before I send the goodbye message.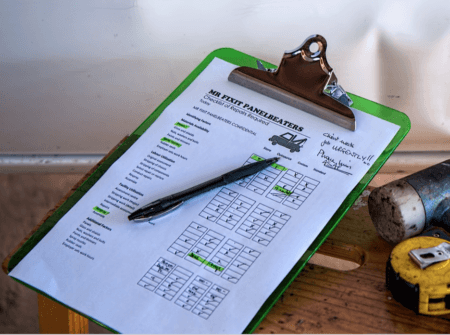 Unless you both agree that finishing the project is a bad idea, do everything you can to complete the project. This is good form, because they hired you for a reason, and you don't want to leave them out in the cold.
I once had a graphic designer ghost me three days before a deadline for an eBook after we'd worked together for two months, and I was left scrambling at the last minute. I am not a last minute person, and didn't appreciate having to search far and wide for a good graphic designer to help me meet my own deadlines.
To top it all off, I got smacked with a hefty dose of rush fees because the work was last minute, eating into my profit. I was not happy, and if you do this to your client, they won't be, either.
Of course, this advice doesn't apply if the client is downright abusive or if they haven't paid you for the work done already (and you don't believe they will). If that's the case, run far and fast, and do everything you can to get paid.
However, if you're simply dealing with a situation that just isn't a good fit, finish the project before you call it quits.
Make Sure You Abide by the Contract
Contracts are designed to protect both you and your client (or at least they should be), and even if you disagree with them, they are legally binding. Before you break things off with the client, make sure that if you have a contract detailing work or contract termination, you're up to date on all of the clauses—and consequences.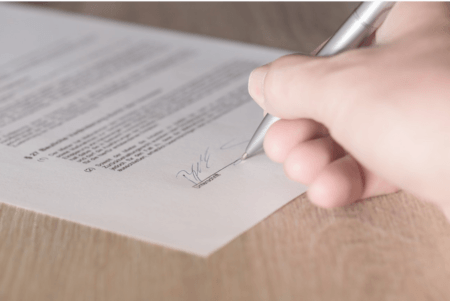 If you break a contract early, you may have to return a deposit, or you may not be paid in full. There could be any number of consequences, so double check the contract, and get a lawyer involved if needed.
"It's Not You, It's Me"
No one likes rejection. No one.
Even if the client you're firing is a train wreck to work with, there's no reason to tell them that. Instead, make the fact that you don't want to work for them anymore about you. Say that due to an increased workload, you don't have the time needed to give their future projects the time they deserve. This is a good way to keep them happy and you happy.
The caveat here, however, is don't lie about why you're firing them.
Don't tell the client "Oh, I'm shifting away from blog posts and I'm only ghostwriting books" unless it's true, because gosh darn it they might just have a book for you to write and then you're stuck. Also, don't tell them you're taking time off for a medical emergency if you're not, because you never know who they know.
In this sense, it really is like a breakup. You don't need to spill the whole dirty truth about how you hate that they're lazy and don't clean-up after themselves and have a weird laugh, but you also shouldn't say that you're moving to South Korea for a year and long distance is just too hard.
Set Them Up with Referrals or Resources
Referrals and resources are another good way to cushion the blow and I use it for clients who haven't been abusive or had problems with paying me.
In my parting email, after the "it's not you it's me" conversation, I'll share either resources to help them with their project or to find another writer, or I'll share a few names of writers/consultants that I believe would be a good fit for them.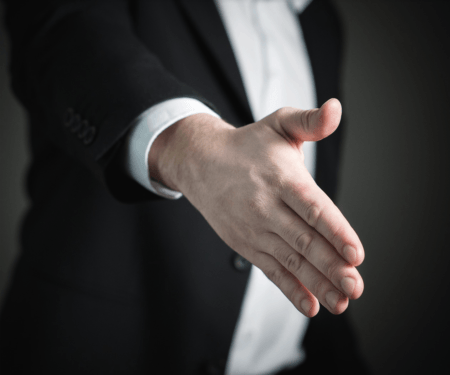 Obviously, if the client was a downright nightmare, sticking to the resources instead of sending them off to a colleague is probably a good idea. But, in the cases where you and the client just didn't mesh, referrals are a great way to go. Several very happy past clients have even sent me emails "thank you, they're amazing, let us know if you ever need anything."
Final Thoughts
You don't want the client anymore, and you might even be willing to pay them to leave, but the last thing you want to do is wreck the relationship. They are, after all, in your target audience.
You don't want to risk damaging your business if they end up telling their colleagues—or the internet—that you're a fraud, your product is crap and your business deals with the devil (actual things I read in a review once about a small business). By handling the work breakup as professionally as possible, you'll prevent this and make yourself look great in the process.
What do you think? When do you decide it's time to fire a client? How do you make the parting peacefully? Leave us a comment and let us know!