How Company Culture Changed My Life
by Jacob Baadsgaard • January 17, 2017
I vividly remember starting my first job after college. I was so excited. I even brought my wife in to the office to show her my modern cubicle, black on black Dell laptop and efficiency-optimized, double monitor desk arrangement.
I walked her through our office space and showed her the free drinks and snacks, ping pong table and scattered guitars I could play to my heart's content! I also proudly pointed out to her that I would be given a catered lunch every Friday.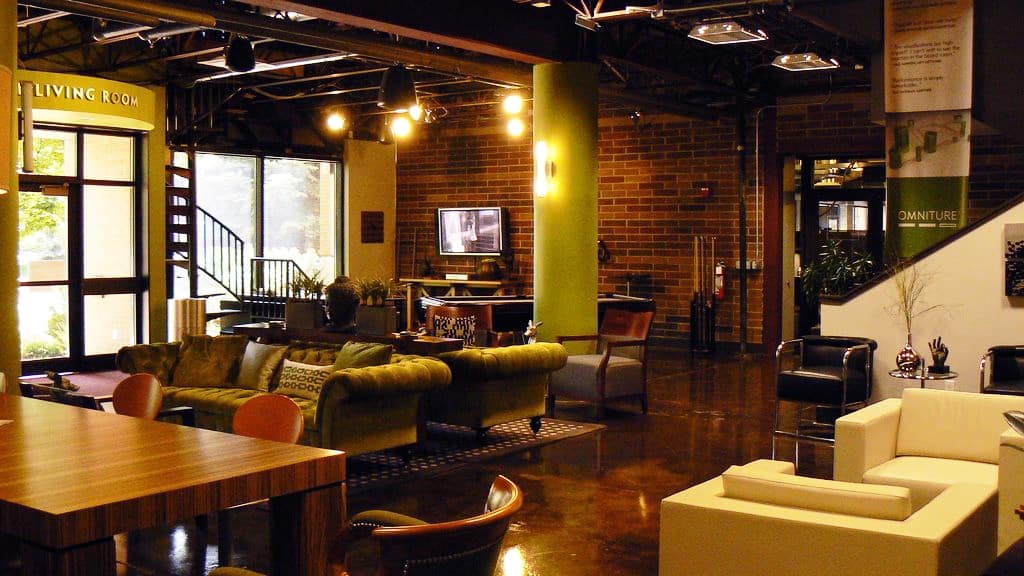 I was convinced that I'd found a company with an amazing culture.
And then…work started. Within a week, my enthusiasm for the job and company culture was fading. Unfortunately, my trainer and I didn't mesh very well.
As a brand new college graduate, I was overwhelmed by everything I needed to learn. I had a ton of questions, but I quickly learned that asking my trainer those questions usually led to comments like, "Didn't we already review this? Do I really need to explain this again to you?"
Now, in general, I'm a pretty confident person, but after several weeks of this, I was doubting myself in a big way.
All of a sudden, all those cool perks meant absolutely nothing to me.
Then, one day I was struggling to figure out something new. Someone from a different team stopped by my desk and asked how I was doing. Not willing to admit the truth, I responded that things were fine.
He didn't buy it.
Sensing my frustration and self-doubt, my colleague pulled up a chair and said, "Let's get you taken care of."
Then, for the next two months, he spent a significant amount of time each day helping me develop into one of the highest performing employees in the company. He taught me with patience and held me accountable.
It changed my life.
My newfound mentor didn't get paid to help me. In fact, staying late with me meant he would be getting home late to his own family. But, his help meant the world to me. Because of what he did for me, he became a lifelong friend and there isn't anything I wouldn't do for him.
These days, when I look back on that first "real" job, I don't fondly remember the free drinks or ping pong. I remember my mentor and friend.
What Makes a Great Company Culture…Great?
Often, when businesses and employees talk about "company culture," the conversation is usually focused on job perks (free food, fun atmosphere, flexible hours, etc). But here's the thing, a truly great company culture isn't about the perks.
It's about the people.
No matter how many parties, pool tables or ping pong matches you have, if most of the people in your company don't genuinely care about each other and the success of the business, you've got a crappy company culture.
Healthy company cultures, on the other hand, are focused on two key elements: results and relationships
Results
It might seem a bit strange to call results a key part of company culture, but if you think about it, work is all about results—no matter what your job title is.
After all, if you're a janitor and you don't produce results, your sloppily cleaned conference room reflects badly on the company and could jeopardize a big partner deal (and your job!). A free gym pass isn't going to make anyone feel better about that.
On the other end of the spectrum, if you're the VP of Sales and you aren't getting results, the whole company may struggle to survive. That won't make anyone feel good, no matter how many games of Mario Kart they play.
Results are the most important part of any business. Results mean your business is living its mission and providing value to your customers. Without results, everything quickly falls apart.
And who likes working on a sinking ship?
On the other hand, people feel good when they are pulling their own weight and delivering results. No free lunch tastes as good as succeeding at work feels.
When you get right down to it, company culture is really defined by how people feel about their jobs. So, if the results are there, people will feel good about their jobs. If not, even the coolest perks can't make up the difference.
Relationships
In addition to driving great results, a healthy company culture fosters meaningful relationships. After all, 50% of people with a good friend at work feel a strong connection to their company (and they're 35% more committed to delivering quality results).
But here's the thing, as fun as company parties or playing ping pong with a colleague might be, you don't make a great relationship just by "having fun" with someone. Great relationships are the result of mutual effort, commitment and sacrifice.
Think about your high school and college friends. You probably had a lot of fun with them, but do you still talk to most of them on a regular basis? I certainly don't.
But what about the friends that—like the mentor in my story—went out of their way to help you in a difficult time even though it wasn't easy or convenient for them? I'd wager a hefty bet you will have meaningful relationship with them for the rest of your life.
Results are important, but a truly great company culture fosters the kind of environment where people aren't just committed to driving results for the business—they are committed to driving results for their coworkers, too.
Improving Your Company Culture
Now, here's the thing. While company culture varies widely between companies, every company culture has room for improvement.
This is where things fall on your shoulders.
Maybe you're an hourly employee and you feel like the board of directors has already defined the company culture. Maybe you're the CEO and you feel like your company culture has taken on a life of its own—one that you're not exactly comfortable with.
However, regardless of your title or responsibilities, the fact of the matter is: you influence your company culture. Remember my mentor? He chose to do something different…something that changed my life.
You can do that for someone, too.
So, if you're feeling frustrated with your company culture, start by asking yourself, "How am I contributing to the problem?" Then, figure out if you have a results problem, a relationships problem or both.
For example, if you feel unappreciated at work, take a look at the results you are driving. If you aren't producing great results, do what it takes to start producing real value—even if that mean coming in to work at 6 am and leaving at 11 pm for a week or two.
If you are driving great results, talk to your supervisor and come up with a plan that will reward you for all your hard work!
On the relationships side of things, if you feel like people are harsh, critical and/or unfriendly at work, do a little introspection. When was the last time you sat down with an overwhelmed colleague and said, "I'm not leaving until you do. What can I do to help us both get out of here sooner?"
After all, if you aren't taking the time to build meaningful relationships at work, aren't you part of the problem?
Ultimately, company culture isn't defined by a pamphlet—it's defined by people. You're part of your company culture, which means you can change things for the better!
Conclusion
Company culture changed my life. But, it wasn't because of the free lunches or the fact that I got to play the guitar at work. As fun as those perks were, what really made a difference was when someone took the time to help me succeed.
In my experience, when results and relationships are at the core of your company culture, your business is headed for success. But, even if your company culture seems to be focused on something else, you have the power to change things for the better.
What's your company culture like? Have you ever had a similar experience with a coworker or boss? What are your favorite work perks?