The Disruptive Family: Meet The New Faces
by Cydney Hatch • September 12, 2019
To be successful in modern marketing, marketers need to adopt best practices as well as rethink classic approaches. At Disruptive, as cheesy as it sounds, we live and breathe marketing, so we know what it takes to truly make a difference for businesses in an ever competitive market.
We're enthusiastic and take pride in doing the best work that provides results-based relationships with each of our clients.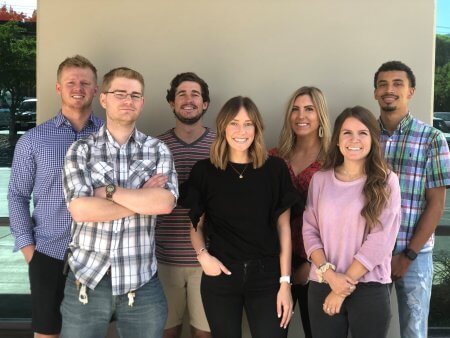 The only way to produce top performing campaigns consistently is with great people who truly enjoy their job and have a passion for their trade, so we make sure we only hire the best Utah has to offer.
So, to showcase our team, we wanted to introduce you to a few new faces that are new to the Disruptive family.
The Disruptive Family: Meet the New Faces
Let's meet some of Disruptive's newest marketing experts, starting with Executive Assistant, Ansley Wilkins!
Ansley Wilkins
Ansley is a detail-oriented, outgoing, and enthusiastic employee here at Disruptive. She is the Executive Assistant to our CRO, Daryl Klingaman, where she makes his life easier and helps the office excel in everyone's respective job roles!

Before coming to Disruptive, she worked at an Insurance Agency for 3 years where she gained a lot of experiences that prepared her for this current position. As she was looking for a change in jobs, she found Disruptive Advertising. She heard really good things about the company and after meeting Daryl, she was excited about working with him!
Ansley is happiest when she is out under the sun and in the water, binge-watching Grey's Anatomy or going on dates with her husband.
Donna Worley
Donna is passionate about all things lead-gen and bringing in the highest qualified leads for clients. She currently works as one of our stellar Marketing Consultants where she kills it for clients and uses her talents of driving traffic!

Donna was drawn to Disruptive because of the growth opportunities that she saw for employees professionally, personally and financially. Whether it was through the personal development courses the CEO gave to employees to the perks employees get like use of company vacation homes, she was in! She knew she wanted to be part of an agency that would help her grow from her weaknesses while also recognizing and playing to her strengths.
When she isn't running PPC campaigns, you can find her at Taco Bell, playing racquetball, or training for a half marathon.
Nick Twigg
Nick is one of our Marketing Strategists who loves listening to and being a part of business success stories. To him, there is nothing better than a great marketing strategy and he was excited to get started at Disruptive Advertsing.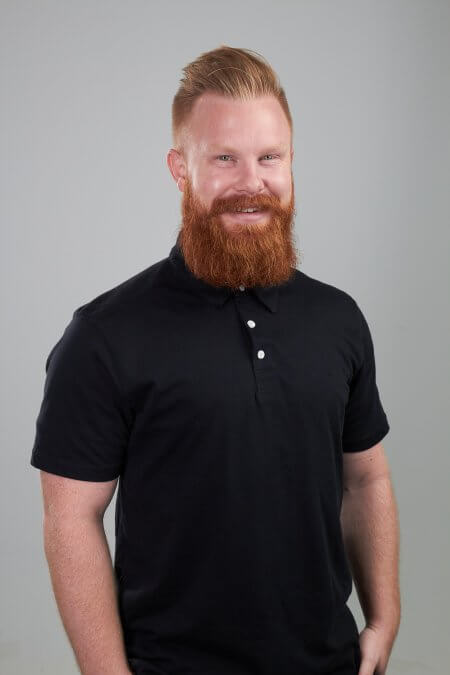 He came to join the Disruptive Team after seeing the many reviews on Glassdoor where employees mentioned the personal and professional growth opportunities as well as the core values. To him, that was the game changer that made him hit "apply."
When he is not talking with clients, he loves spending time with his beautiful wife and two kids. He enjoys the great outdoors and  you can typically see him hiking a mountain, on the pickle ball court, or playing spikeball or soccer. He also enjoy keeping his ginger beard in tip top shape.
Caitlin Tomly
Caitlin is another one of our top notch Marketing Consultants for Paid Social Lead Generation.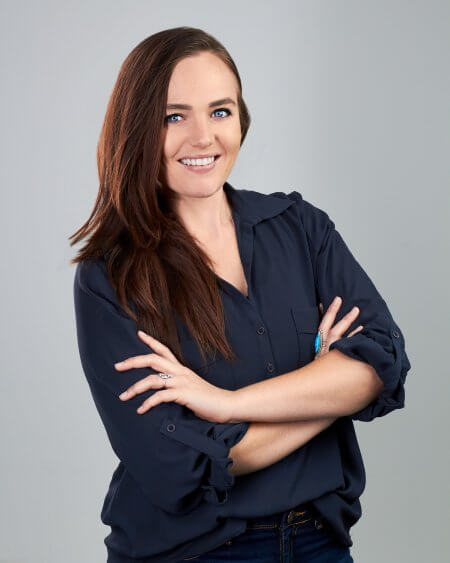 Formally trained as an Anthropologist, she quickly caught the marketing bug after running some of the marketing for non-profit organizations she worked with in the past. She loved that she could leverage her knowledge of people in tangible ways through marketing. Through her background, she has found that she uses personal behaviors and human conditions as a way to make her targeting and strageies effective!
When she is not driving results, she is with her husband, dog, and two cats in Provo. She is an avid gardener and baker, loves  hiking, long-boarding, Bethesda video games, and the Oxford comma…
David Costantino
David is the lifeline of Disruptive as the Help Desk Technician for all our tech needs. As he keeps our programs running between two offices spaces, you know he is always on his toes improving our infrastructure.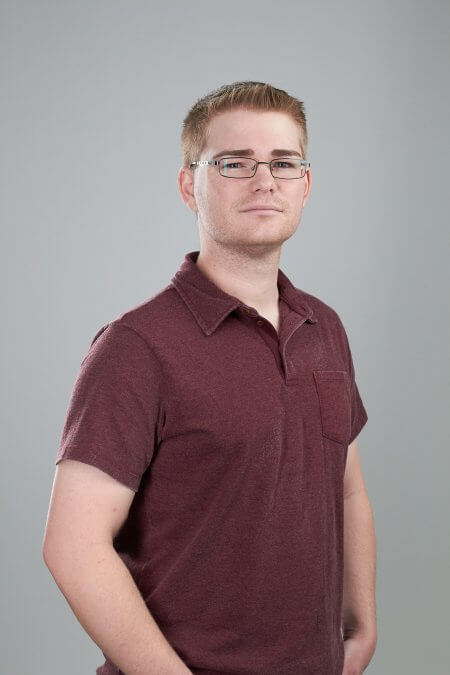 David found Disruptive on Indeed and was so excited after the interview to work for a fast growing Utah advertising agency.
On an average day after work, you can find him and his wife watching an episode of Friends on the couch while eating the dinner that he cooked, followed by attempting to entertain their dogs who have endless amounts of energy. David loves camping and riding his motorcyle whenever he can.
Disruptive Advertising: Meeting the Team
There is a reason why many people use our internal hashtag #BestDamnJobIEverHad. It is not because this is the easiest job they've ever had. It's because their job is fulfilling and helps them create a life that is not only happy, but has purpose.
If you are interested in working at Disruptive, please fill out this form here. We would love to have you a part of the incredible and rapidly evolving company that is centered on the people who make it successful in the first place.