The Disruptive Family: Meet The New Faces
To be successful in modern marketing, marketers need to adopt best practices as well as rethink classic approaches. At Disruptive, as cheesy as it sounds, we live and breathe marketing, so we know what it takes to truly make a difference for businesses in an ever competitive market.
We're enthusiastic and take pride in doing the best work that provides results-based relationships with each of our clients. The only way to produce top performing campaigns consistently is with great people who truly enjoy their job and have a passion for their trade, so we make sure we only hire the best Utah has to offer.
So, to showcase our team, we wanted to introduce you to a few new faces that are new to the Disruptive family.
The Disruptive Family: Meet the New Faces
Let's meet some of Disruptive's newest marketing experts, starting with Madelyn!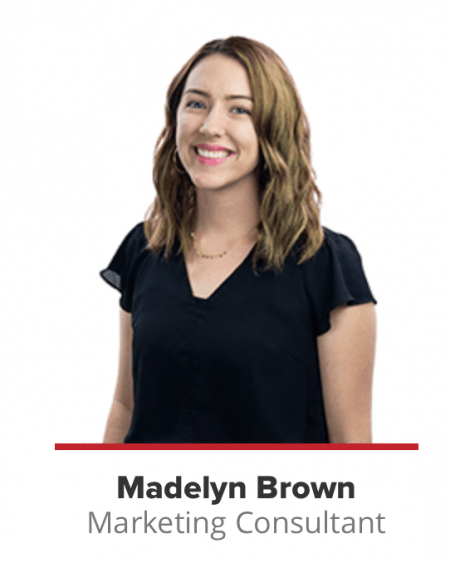 Madelyn is one of our new PPC experts.
She is from the Bay Area and loves rock climbing, camping, kayaking, and pretty much anything else that has to do with the outdoors. Although she isn't great at sports, her redeeming quality is that she can solve a Rubik's Cube in under 30 seconds.
Her passions include crafting strategy, helping businesses succeed, and petting every dog she sees. Disruptive's company culture and the fact that it values results-based relationships brought her to the company.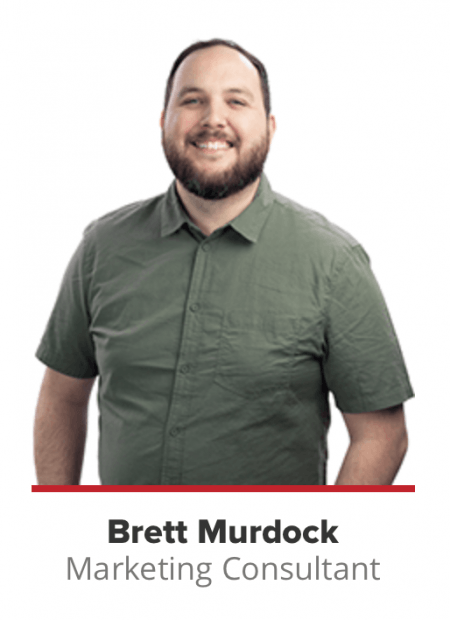 Brett is one of our new PPC experts hailing from Edmonton, Alberta Canada. Brett started his career at Apple and—after working there at their office for three years—ran his own DJ business. Since he's used to living in -40 degree weather, Utah is a nice change of pace for this DJ and electric music producer!
He is greatly looking forward to working at Disruptive to build up his career in a new tech setting and working with our diverse and incredible team. He knows he will grow here as a person, marketer and young professional and cannot wait to get started!

Born and bred in Utah, McKay is also another one of our new PPC experts! From his origins as a Business Development representative, McKay is excited to contribute to the culture of Disruptive that provides incredible dedication, relationships, and results for anyone who comes on board.
When not running accounts, he loves watching movies, reading, doing some stellar impressions, beatboxing.
If this guy can live through riptides, tornadoes, earthquakes, and hurricanes (which he has), he will be able to pick up the ropes and responsibilities at Disruptive in no time!

Tim was born and raised in the State of Washington.
He has been working in the paid search field for nearly 10 years. He came to Disruptive Advertising because of the employees initially. He'd kept his eye on Disruptive for a few years and it felt like the right time to make the switch.
He is a huge Washington Huskies fan, particularly football and his family is his favorite thing about life.
Despite having a family with four kids, he eventually wants to risk take and do the #1 thing on his bucket list which is to go diving with Great White sharks!
Tim is excited to be a part of Disruptive Advertising by helping the company get to the next level. He sees Disruptive doing great things and believes he will contribute to the growth as far as the size of the company, but also the product and service offerings that Disruptive provides.
Devin is so excited to be a part of Disruptive Advertising as an Account Executive.
Over the last nine years, Devin has worked in a number of different capacities in sales including construction, pharmaceutical, and healthcare where he has developed a talent for building new relationships. He is committed to ensuring his customers receive the best possible experience.
He has been married for almost thirteen years to his wife, Monica, and they have a nine-year-old son, Ryan. Together, they enjoy the outdoors as a family, often riding our razor and hiking in the beautiful Utah mountains. With enough persuasion, he is willing to participate in running races but his passion lies in Spartan races, which he is currently training to complete number nineteen this summer!
Disruptive Advertising: Meeting The Team
There is a reason why many people use our internal hashtag #BestDamnJobIEverHad. It is not because this was the easiest job they had. It's because their job is fulfilling and helps them create a life that is not only happy, but has purpose.
If you are interested in working at Disruptive, please fill out this form here. We would love to have you a part of the incredible and rapidly evolving company that is centered on the people who make it successful in the first place.
Leave a comment