How Copywriting Can Affect the Effectiveness of Your Ads
Digital Marketing Metrics
•
Ecommerce
•
Google Ads
•
Paid social ads
•
PPC
•
Shopping
•
Writing
•
Quinn Curtis
March 8, 2022
Copywriting is one of the most important disciplines for any marketer, entrepreneur, and/or product manager. Whether you're a small business owner or a marketing executive in a large company, understanding the basics of copywriting goes a long way in ensuring the success of your marketing strategies.
A well-written copy could be just what you need to reach your target audience, but a poorly written copy is a waste of your advertising money. As such, you must understand copywriting to use it to your advantage.
Effective copywriting weaves your company values and purpose into your ad, while over-the-top sales letters often have little to no effect on your audience.
Breaking Down the Concept of Copywriting
So, what is copywriting? While there isn't a universal definition of the word, it is the use of written text to persuade potential customers to take certain forms of action. Copywriting is an umbrella term that covers text across any medium. Copy can appear anywhere, from the text on a website to the writing on a physical product and its packaging.
Most importantly, copywriting is crucial to social media marketing. Your digital existence and the way you present yourself to your customers and potential clients through social media posts will determine the success of your business or brand.
Copy is involved in some form for every occasion when you're in touch with a business. Copywriting is at the center of communication between businesses and their customers, and without it, there won't be any communication. It has a massive impact on your business, so you shouldn't underestimate it.
The Relationship Between Copywriting and an Effective Ad
Copywriting is essential to all business activities, but there is no substitute for it when it comes to marketing. Effective copywriting equates to an effective ad because the message is intended to influence the audience's feelings and thoughts regarding a given product or service.
Today's saturated digital world makes it hard to cut through the noise and get to your target audience. Good copywriting is the solution because it makes your ads stand out to potential customers and helps draw them to your business.
Quality Copy Invokes Action
Copywriting in any form is intended to trigger action from the target audience. It is important to note that poorly-written copy often gets misunderstood or completely ignored. Quality copy, on the other hand, enables you to reach and engage your target audience.
In other words, a well-written copy sees more action in terms of clicks, likes, and shares, which goes a long way in furthering your reach.
Headlines Can Make or Break Your Ad
To create great content, you need to pay special attention to your headlines. This is crucial as it is the only impression you can make on potential customers as they surf the internet. Remember, there is so much available at their fingertips that your headline needs to be as attention-grabbing as possible.
Research shows that eight out of 10 searchers usually read the headline copy before clicking on a post, but only two out of 10 will read it. A generic and vague headline will not get you any readership.
A great headline for digital marketing should be interesting, informative, and relevant to the reader. Your readers should easily identify the content in the copy through the keywords used in the headline.
The Basics of Copywriting
Several qualities distinguish a professional, quality copy from transparent, over-the-top sales adverts. You need to know the following copywriting basics to optimize your marketing strategies.
Clear Understanding of the Target Audience
Every ad has a specific audience, and tailoring yours to the needs of your target audience is one of the best ways to market effectively. You should research your customers and develop a demographic profile of your most valuable client.
When profiling, you can use age, gender, income, and occupation traits. This way, you know exactly where and how to advertise to generate maximum sales.
Focus on the Customer
How you address your customers is crucial to the success of your ad campaigns. Your copy should speak to your target audience. A copy that focuses on the customers and speaks to them directly is more personal and effective.
One of the best ways to convey this is by writing in the second person. Addressing your target audience as "you" will help them apply the message in the copy to their own lives and personalize it. This increases the chances of your audience reacting positively to your ad and your product.
Make Known the Product Benefits
Of what value is your product to the customer? Your copy needs to clearly outline how the customer stands to benefit from purchasing your product. You need to state why it is the best available in the market and how it's better than your competitor's in terms of value.
Utilize Social Proof
Social proof refers to the tendency to rely on other people's opinions when making a decision. The best example of social proof in action today is reading product reviews before purchasing them. There are several ways you can use social proof to your advantage, from influencer endorsements to online reviews and testimonials.
Keep It Short and Simple
Effective copywriting is all about simplicity. You should avoid going into too much detail or using technical jargon in your copy as you will end up losing your reader's attention. You need to be as concise as possible, stripping every sentence down to its most precise form.
The only exception is if you're advertising prescription drugs or highly technical equipment. In this case, you'll have to include all the necessary information.
Keep in Mind Search Engine Optimization (SEO)
When writing your copy, you need to produce SEO-optimized content that will appeal to your target audience and search engine algorithms. This will increase your chances of ranking well on search engine results pages (SERPs).
SEO copywriting will also help you establish authority. Many businesses and brands compete for the same audience's attention, so establishing your authority and increasing your trust factor should be a priority.
Freelance Copywriters vs. In House Copywriters: Which Is Best?
Your business will demand new content from time to time, ranging from blog posts and product descriptions to emails and white papers. This is where you have to decide whether you should hire freelance copywriters or in-house copywriters.
While outsourcing might seem like the obvious choice because you'll optimize for cost and efficiency, deciding between the two types of copywriters can be overwhelming. To help you make an informed decision, it's vital to weigh the pros and cons of each type of copywriter.
Freelance Copywriters
Freelancers are pretty versatile and experienced, as they usually have to adapt to meet the needs of various businesses. You stand to benefit in the following ways should you choose to hire freelance copywriters:
They are vastly experienced in their fields. All you need to do is find a freelancer that compliments your business and can easily provide you with content that meets your specific needs.
Freelance copywriters are more flexible. They usually work on their schedules and their own terms. The ability to determine when and how they work will ensure they optimize their time and environment, meaning they usually take on only what they can handle then focus on that project.
You have access to more writer diversity. With freelance copywriting, you can hire top talent from all over the world, opening up your options. Having a diverse team of copywriters with expertise in different fields will ensure you have quality projects on your preferred topics at the end of the day.
Hiring freelance copywriters is less costly. You only need to pay freelancers for the work they do. You won't have to think about insurance, tax, sick pay, or any other expenses you incur with full-time, in-house employees.
While working with freelance copywriters might seem like a great deal, there are setbacks to keep in mind:
They have a limited scope of work. Freelance copywriters will only do the job you hire them to do. If you have other tasks that crop up on the way, you can request that work as well, but expect to pay additional compensation for it.
Increased chances of project delays due to their limited availability. You might have to wait a long time to have your work edited or get answers to any questions you might have. When it comes to freelancers, you have zero control over their schedule. Make sure you cover that when discussing the contract.
In House Copywriters
This is typically a longer-term engagement that may fit your needs. Some of the advantages of in-house copywriters are:
In-depth, specific content. If the content you need is highly specific and requires a lot of context, in-house copywriting is the way to go. You can hire and groom your writer(s) to ensure they meet your specific needs. You will get highly relevant content because your employees have embodied the tone and style you want to adopt.
Consistent content output. You can develop a publishing schedule to ensure your copywriters meet deadlines and provide a steady stream of content for your audience.
In-house copywriters are on your time. You can easily track their progress from time to time to ensure they are on top of their work. You have more control over them when you need content delivered, and you can assign them additional tasks for the salary they're already receiving.
Some disadvantages that you need to take note of include:
In-house copywriters have limited scalability. You hire them for their particular expertise, but if your business is growing and moving in different directions, they might be unable to grow and move with it.
Hiring in-house copywriters can be more expensive than outsourcing. With freelancers, you simply pay them for the work you need. There won't be any payment commitments such as salaries, bonuses, or holidays. It is also easier and cheaper to manage an online workspace than a physical office space.
You need to consider several factors before hiring a copywriter. Determining the nature of your business needs is the first step.
Other Uses for Copywriters
Copywriters are essential members of your marketing team. They consider your needs and brainstorm to develop original content for your marketing strategies to drum up sales. Here are two other uses of copywriters.
Content Marketing
Content marketing involves using videos, webinars, e-books, and educational articles to answer your audience's questions. It is your copywriter's duty to create relevant and engaging content that makes your product stand out from the rest and entices the audience to take action.
Email Marketing
Unlike content marketing, email marketing refers specifically to the content involved in emails sent to all clients. Your copywriters are tasked with creating valuable email series that will engage and convert both existing and potential customers.
Effective email marketing depends on attention to detail. Everything from the headline to the content of the copy needs to be carefully considered and produced.
The Importance of Copywriting in Marketing
Content is the default medium of communication in digital marketing. How do you make yourself stand out in the vast ocean of information available on the internet? Professional copywriting will take your marketing to the next level in the following ways:
It improves SEO and increases traffic to your website. Copywriting will help your website appear in SERPs, effectively increasing traffic and improving your conversion rates.
Copywriting focuses on your customers' needs. Understanding the needs of your target audience is essential to any marketing strategy. At the end of the day, copywriting aims to improve sales, but it also makes your customers feel that you understand and care about them.
Copywriting helps build relationships with your customers. Having an active online community connects you with your audience and helps you establish trust. This way, the audience responds accordingly to your Call to Action.
Your product or service could be the best in the market, but your inability to communicate effectively to your target audience will lag you behind. Professional copywriting is one of the sure-fire ways to effectively market in today's digital marketplace. Get in touch with  Disruptive Advertising today to access the best team of copywriters who will ensure you cut through the noise and reach your target customers.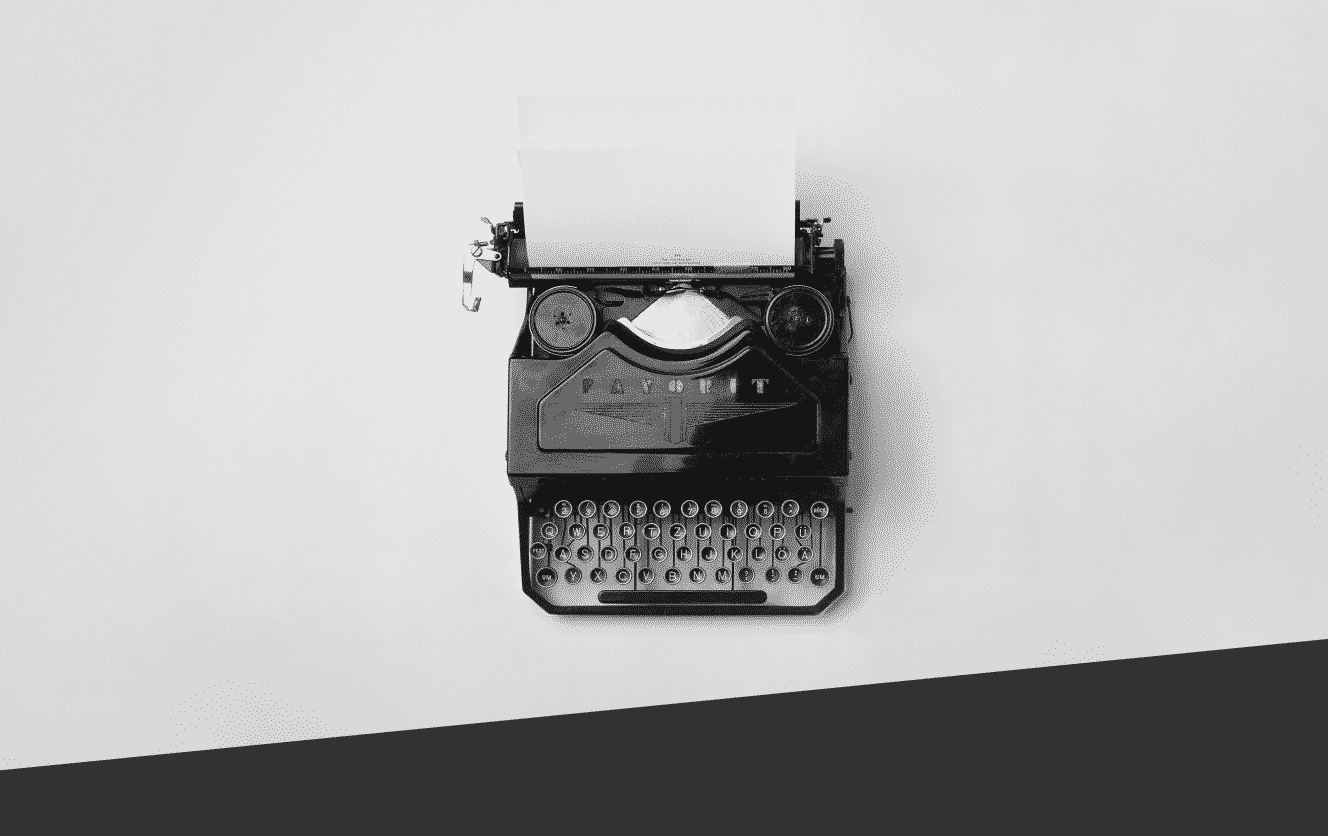 Leave a comment