How to Improve Your Abandoned Cart Email Results
by Ana Gotter • December 26, 2019
Neglecting to re-engage users with abandoned carts is a massive source of lost income for plenty of businesses.
The average cart abandonment rate currently hovers around 76%, which means that three out of every four users who are high-intent enough to add your products to their cart will fail to complete the checkout process for whatever reason. Mobile users are even more inclined than desktop users to abandoned carts.
Users abandon carts for plenty of reasons. Around 55% only add products to the cart to see what the final cost will be once taxes, fees, and shipping costs are factored in, and then may decide it's too costly. Others add products to their cart to remember them during comparison shopping…and ultimately go with something else. 26% will be frustrated with a lengthy or glitchy checkout process. There are plenty, however, who have intentions of buying, want to come back later, and forget to do so altogether.
Here's the kicker: These are all relatively high-intent audiences, even if they decided something was too expensive initially. And failing to re-engage abandoned carts directly leads to an $18 billion loss in the ecommerce industry every year. 
There's good news here, though, too. 48% of all abandoned cart emails are opened, and they have an excellent conversion rate compared to your standard email campaigns. And in this post, we're going to teach you how to improve your abandoned cart email results with several strategies so you can snag some of that almost-lost revenue back.
Get the Timing Right
Keep in mind that plenty of users are actively in the decision-making process when they add something to the cart. This means that if you don't reach them quickly and get them to convert with you, then there is a solid chance they may leave for good or decide to go with a competitor.
Abandoned cart emails need to be incredibly fast because of this, showing up in a user's inbox no more than 24 hours after they've added an item to their cart that they didn't purchase. This may vary some based on the industry you're in, but overall, fast response times are going to be best.
Set up a triggered autoresponder to send out an email the same day that users abandon their cart, ideally showing them the product they've left behind for best results.
Leverage Scarcity and Urgency
Scarcity makes users think that they have to act now because whatever it is they're considering purchasing could be gone if they wait until later. Scarcity fuels a sense of urgency, which then in turn will get users to act quickly. It's almost like an impulse purchase, even if it isn't.
This is why you'll see abandoned cart emails use phrases like "These styles are selling fast, don't forget to purchase," or "We'll hold it for you now, but we can't hold it forever."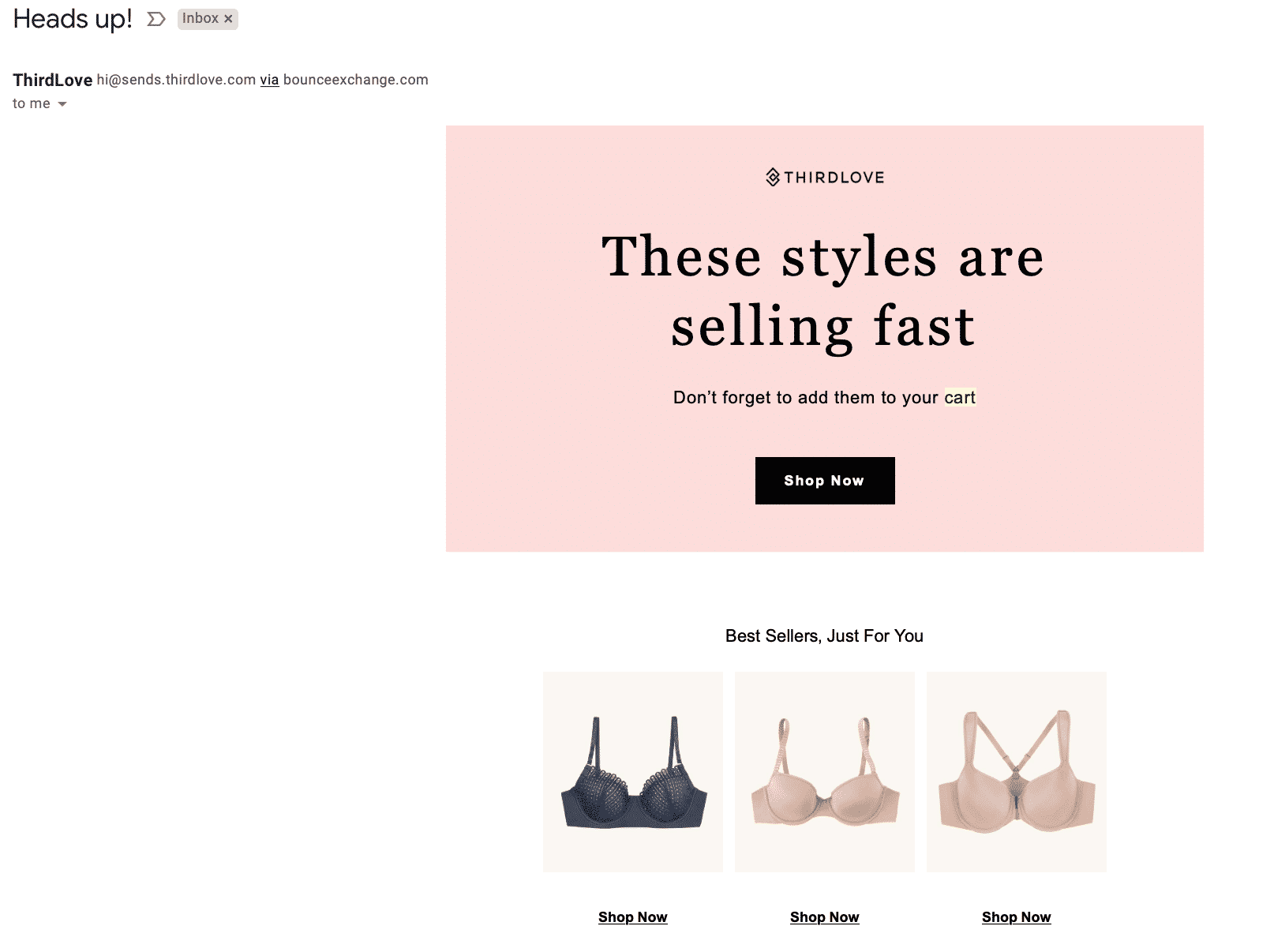 If you don't want to leverage the scarcity of the products themselves, leverage the scarcity and urgency of time. Remind users that the holidays are coming and they need to purchase now to get it in time for Christmas, for example, or mention that your schedule is filling up and you can't hold a slot for long.
Add In An Offer
Did you know that it's common practice for some customers to add products to their cart and then abandon it, hoping they'll trigger an autoresponder that sends them a coupon code?
While this isn't great news for your business if you don't want to be handing out those coupon codes, it also isn't the worst thing. Especially since there will be plenty of users who abandon their cart for other reasons and a discount is what will bring them back and finally drive that conversion.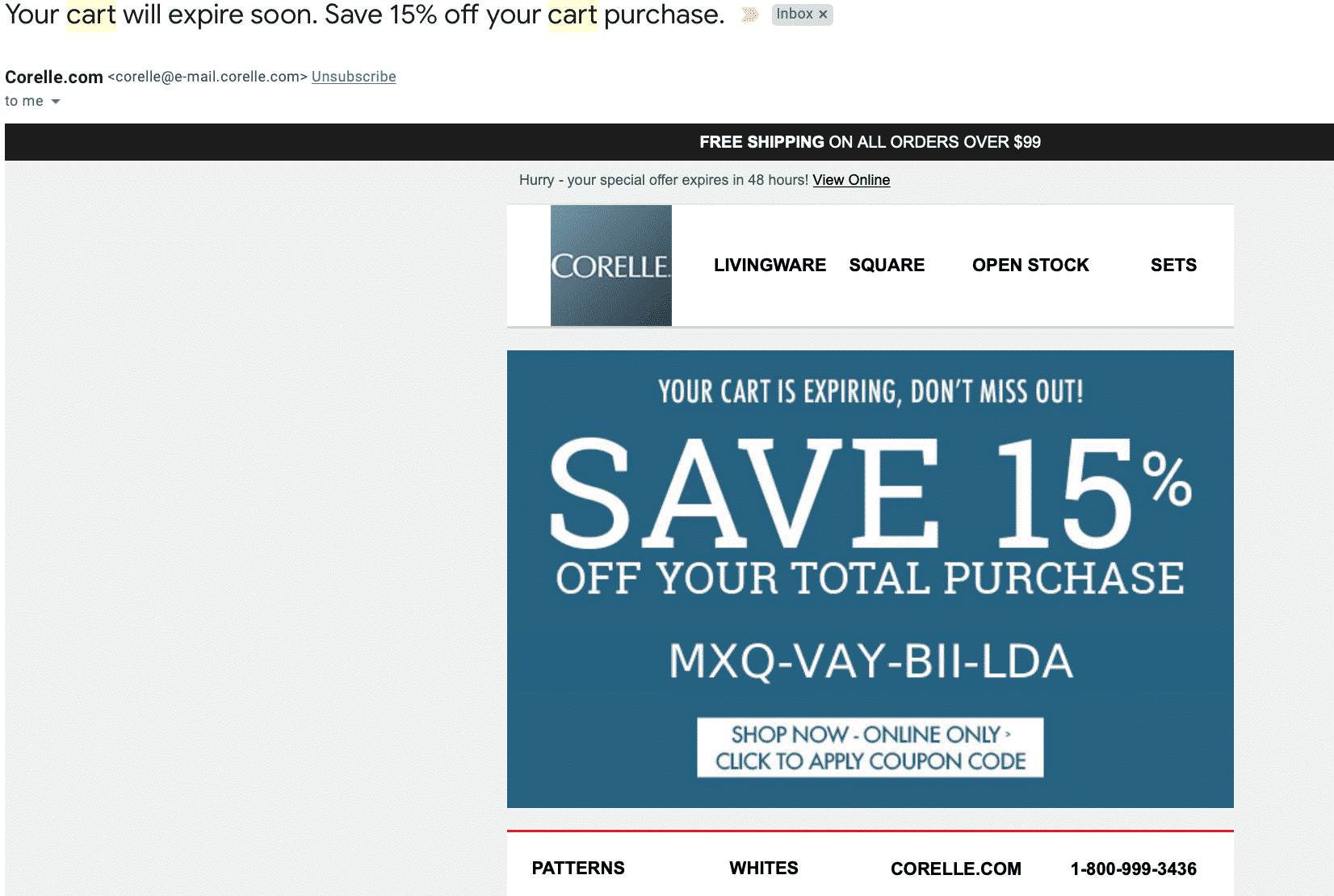 Offers are one of the most effective things you can do when it comes to writing strong abandoned cart emails. This is why you'll typically see those "SAVE 15%" and "CLAIM YOUR 10% OFF NOW" in big, bold, contrasting letters. You want people to see it, register it, and think "man I need to take advantage of that."
When it comes to offers, you don't just have to do discounted pricing. You can also offer free shipping, free trials, free returns, and giveaways for additional products or samples. Think about what your audience would respond to most, and A/B test if you're unsure.
And one more tip: Give users a deadline for when they must redeem the offer by. This brings urgency back into the mix, and can encourage more purchases right now.
Include Ratings and Reviews Alongside the Product
Reviews have massive selling power, with an estimated 86% of consumers actively seeking out reviews on a product before they're willing to purchase and 93% saying that reviews directly influence their buying decisions.
Use that to your advantage. When you show customers the product they left behind, all sad and alone in your cart, show them the overall product rating, too.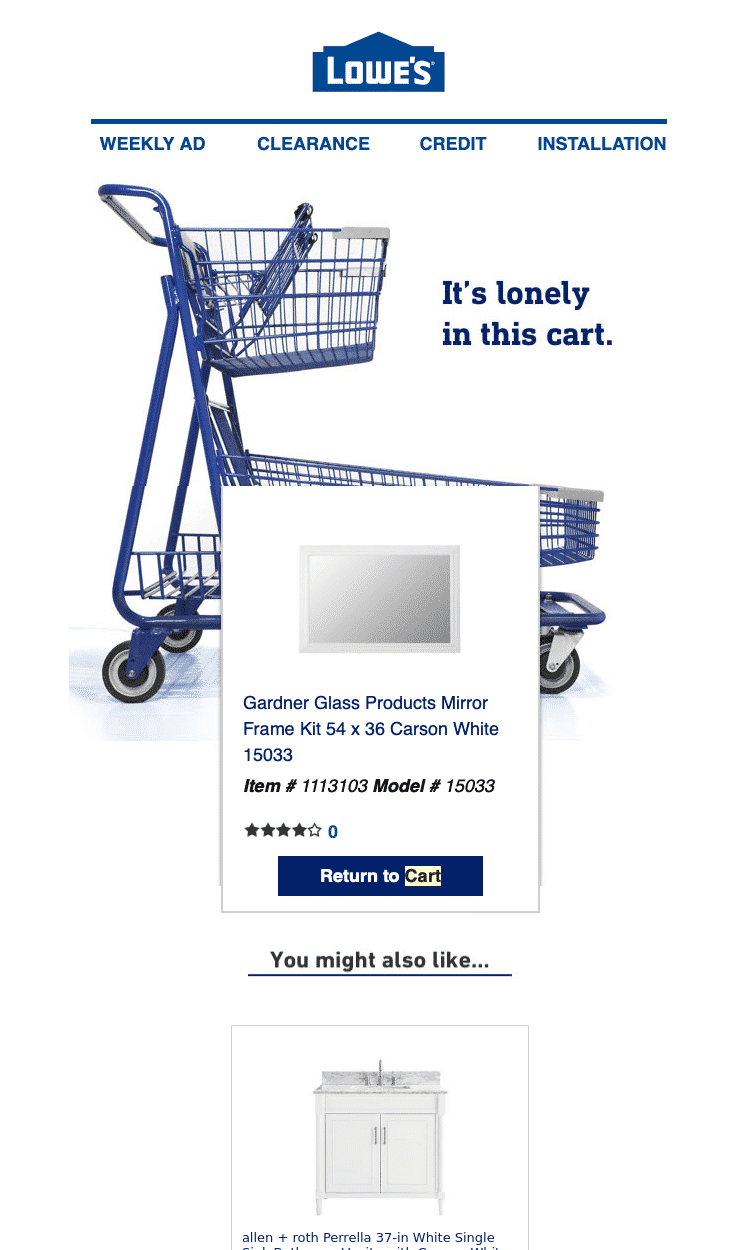 This is a small change to make for your campaigns, but it can be a powerful one. It can remind users how many other people love the product that they're currently going back and forth on, and that alone can be enough to get you that sale.
Recommend Other Products, Too
Sometimes, users may have decided that a product isn't for them, or maybe they're just not sure. In addition to showing them the product that they added to their cart but didn't convert on, showing them other products that you think may be relevant to them is a solid choice.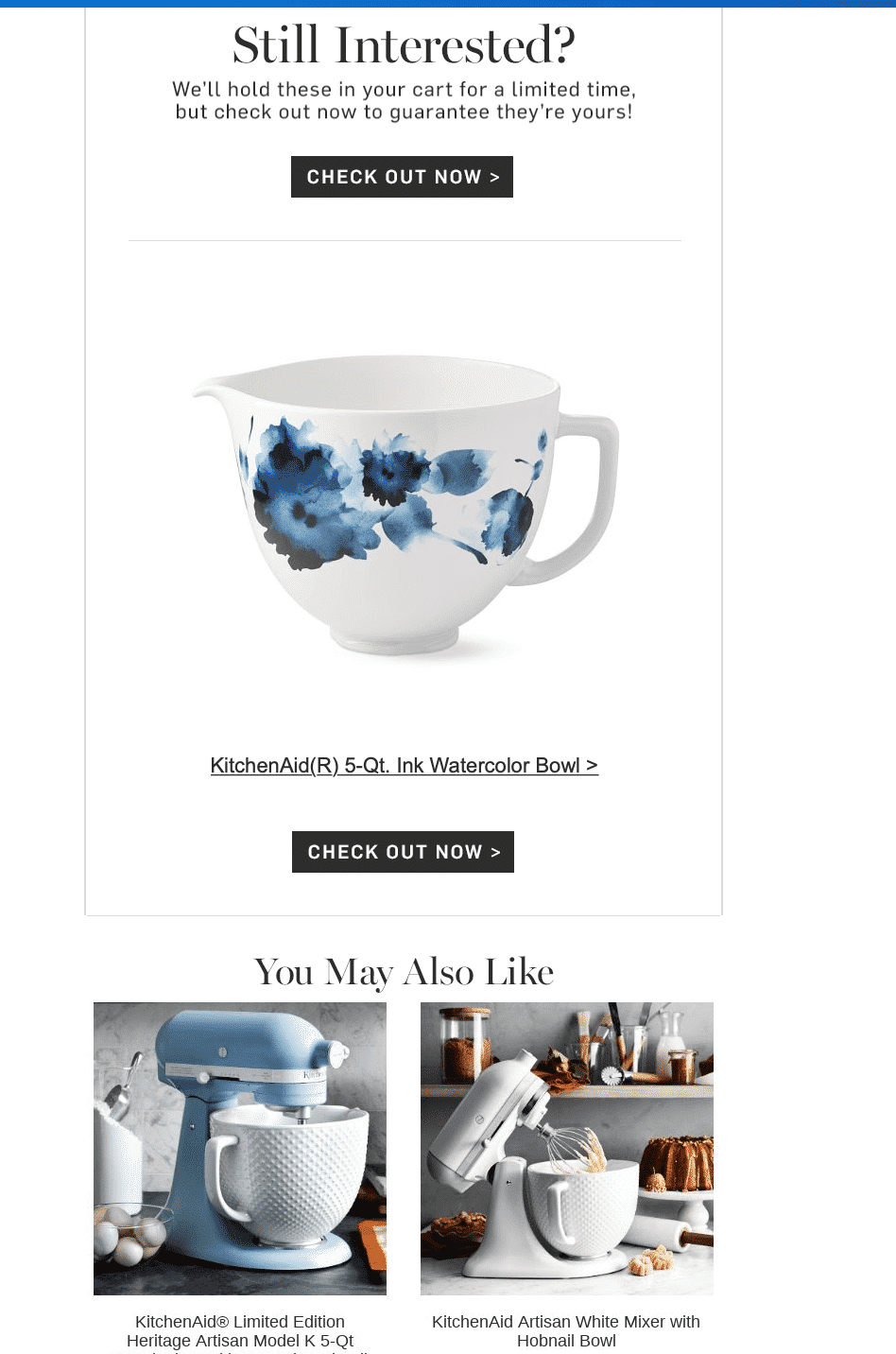 There's the possibility that users will see the product they left, decide to convert, and see another recommendation and purchase that, too.
The overall strength here, though, is a little like casting a safety net. They may not have converted because it wasn't the exact right fit, but seeing other similar products can help them find what they were looking for. Including a "You May Also Like" section can be useful in making sure they know all their options and increase the likelihood of a purchase.
Demand Attention… Politely
A gentle nudge in the form of a low-key call out to the customer is effective for increasing your abandoned cart email results, especially if you put it in the subject line.
"Are You Still Looking for The Perfect Holiday Decorations?" feels personalized and will jump out. Why yes, I am still looking for the perfect holiday decorations. It engages the user, asking if there's still a need and encouraging them to consider you.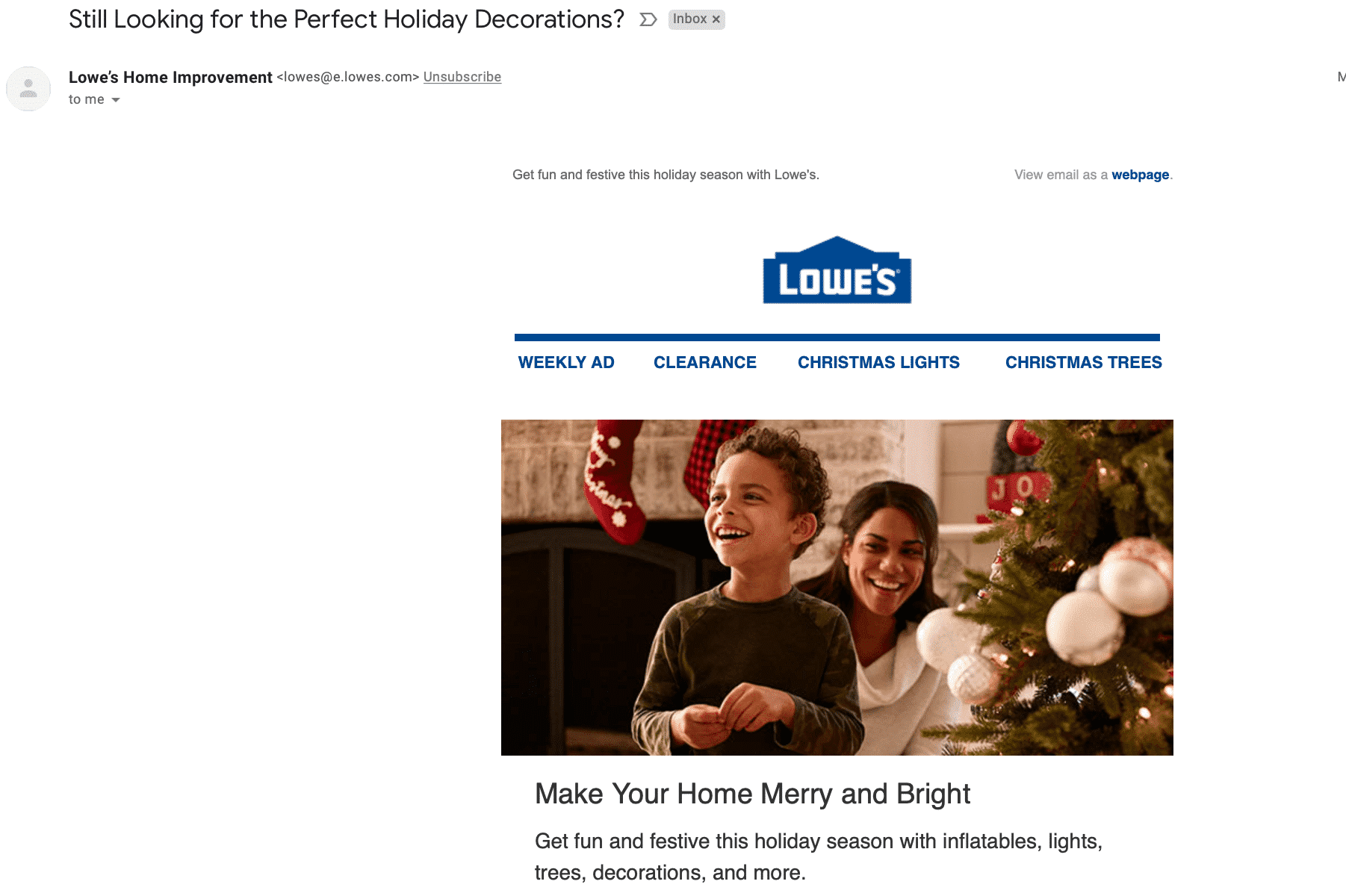 Some brands get creative here. In the example below, ePlastics sends users an abandoned cart email asking "Was there a problem checking out?" They ask this in the email, too.
This is great! They offer solutions for what to do if you did want to checkout but were unable to do so, and it reminds you of the products that you never converted on.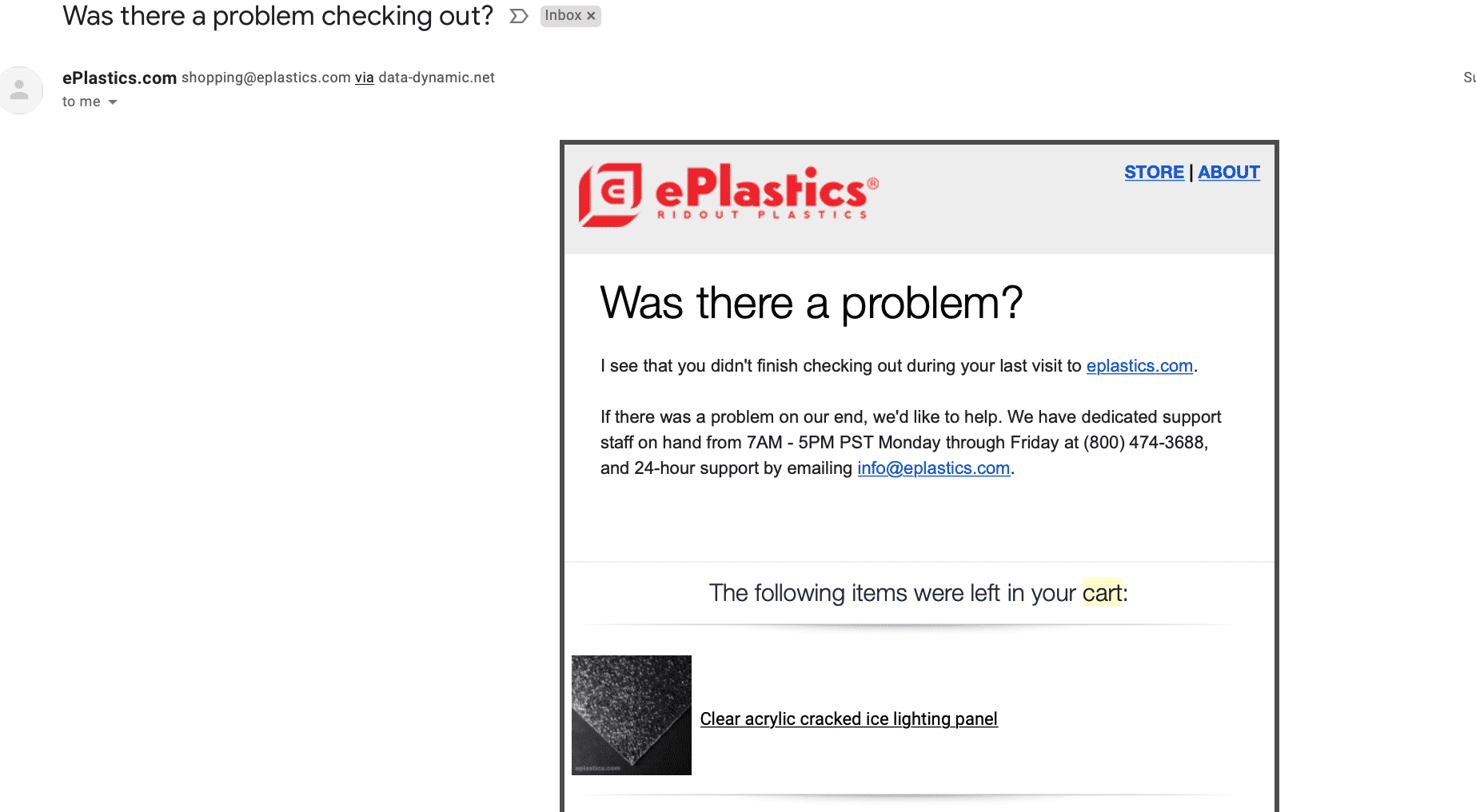 There's no one right answer for this, but being direct in reminding users about their cart is typically a great way to go.
Final Thoughts
Recovered abandoned carts are a huge potential source of income for brands, and they're an easy way to re-engage high-intent audiences who likely would have slipped between your fingers. They may take a little testing to get exactly right, but overall abandoned cart emails are easy to set up on an autoresponder basis, and they don't need complex copy.
If you don't have abandoned cart emails up and running, you're putting a ton of revenue at risk. Take some time right now (if you haven't already) to set up and update your campaigns, and trust us when we say you'll be grateful that you did.
By the way, if you'd like some help with your email marketing strategy, let us know here or in the comments. We'd love to help!
What do you think? What types of abandoned cart email campaigns do you use? How do you improve the results of these email campaigns? Share your thoughts and questions in the comments below!