350+ Free Email Marketing Templates to Shape Your Campaigns
Email
•
Marketing
•
Ana Gotter
August 21, 2019
In a time when we're all living in a completely oversaturated, hyper-competitive online environment where so many different things are trying to grab our attention all at once, email marketing can be a bit of a sanctuary for brands.
The ability to land directly into a subscriber's inbox where they're forced to take an action on your email—even if it's just to delete it—is a big advantage, especially since that subscriber has some sort of relationship with and thus interest in your brand.
Regularly creating enough email content to keep those campaigns going, though, can be a challenge in and of itself. Since the right formatting and organization can be key to success and most brands and copywriters struggle with designs, utilizing email templates is the way to go.
While there are plenty of paid tools that offer great templates, there are many free and cheap email marketing tools that you can edit the templates in. There are also places that offer exceptional email marketing templates that you can use and customize as you see fit.

Let's take a look at 7 of the best places to access libraries of high-converting email templates that you can use for your business or for email marketing as a blogger (giving you more than 50+ email templates to choose from between them all).

1. CampaignMonitor's Email Marketing Templates
CampaignMonitor has an enormous free library of responsive email marketing templates that are guaranteed to look incredible on mobile and desktop alike. With mobile usage happening at higher rates than desktop usage, this is so important.
These templates all feature drag-and-drop technology so you can move around any components as needed, allowing you to customize the template with their software instead of simply opting for a copy and paste that some free tools rely on.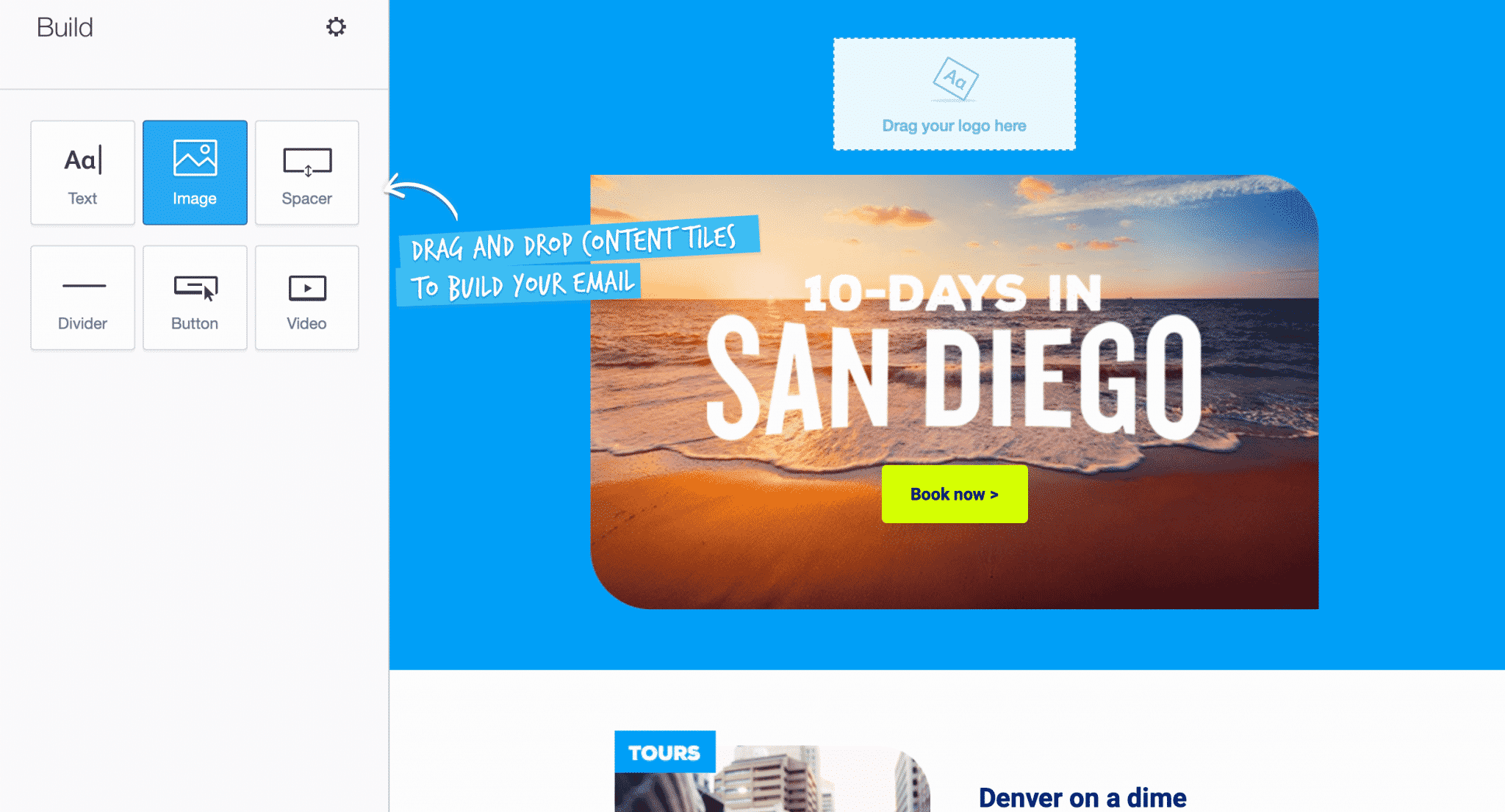 This company has designs available for everything from announcements to deals to holiday content to receiving customer feedback. You can sort the designs based on what you need, and choose one accordingly.

2. MailBakery
MailBakery features free, high quality email marketing templates that come in HTML. Here, they allow you to sort the templates based on industry, which is a huge advantage.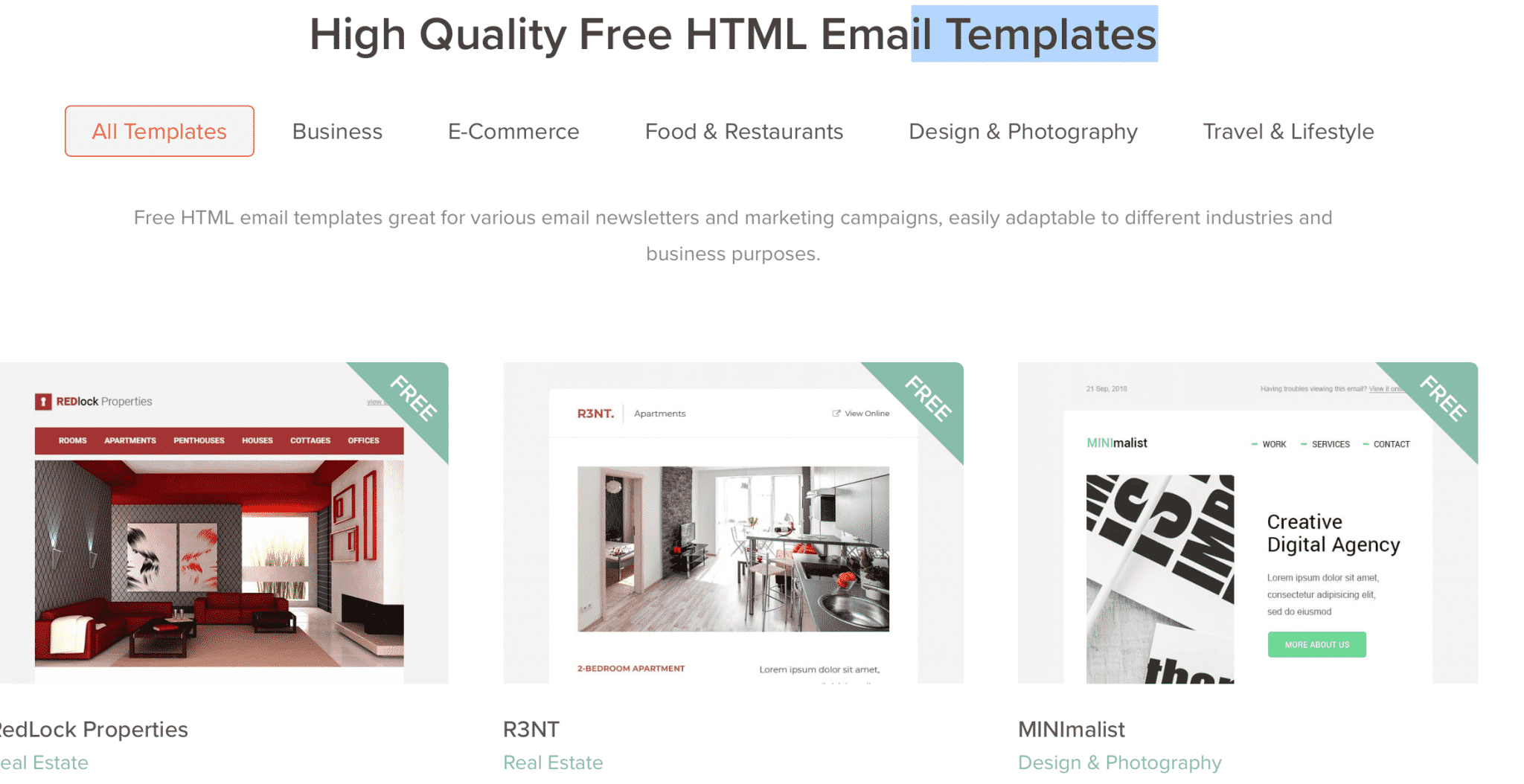 You can quickly find templates that are tailored to what your industry calls for, like open house listings for real estate agents or to sales announcements for ecommerce businesses.
3. Zurb Foundation
Zurb Foundation's focus here is all on having solid foundations for responsive HTML email campaigns that will get your business the results you want. They have templates available for drip campaigns, transactional emails, and different types of marketing campaigns.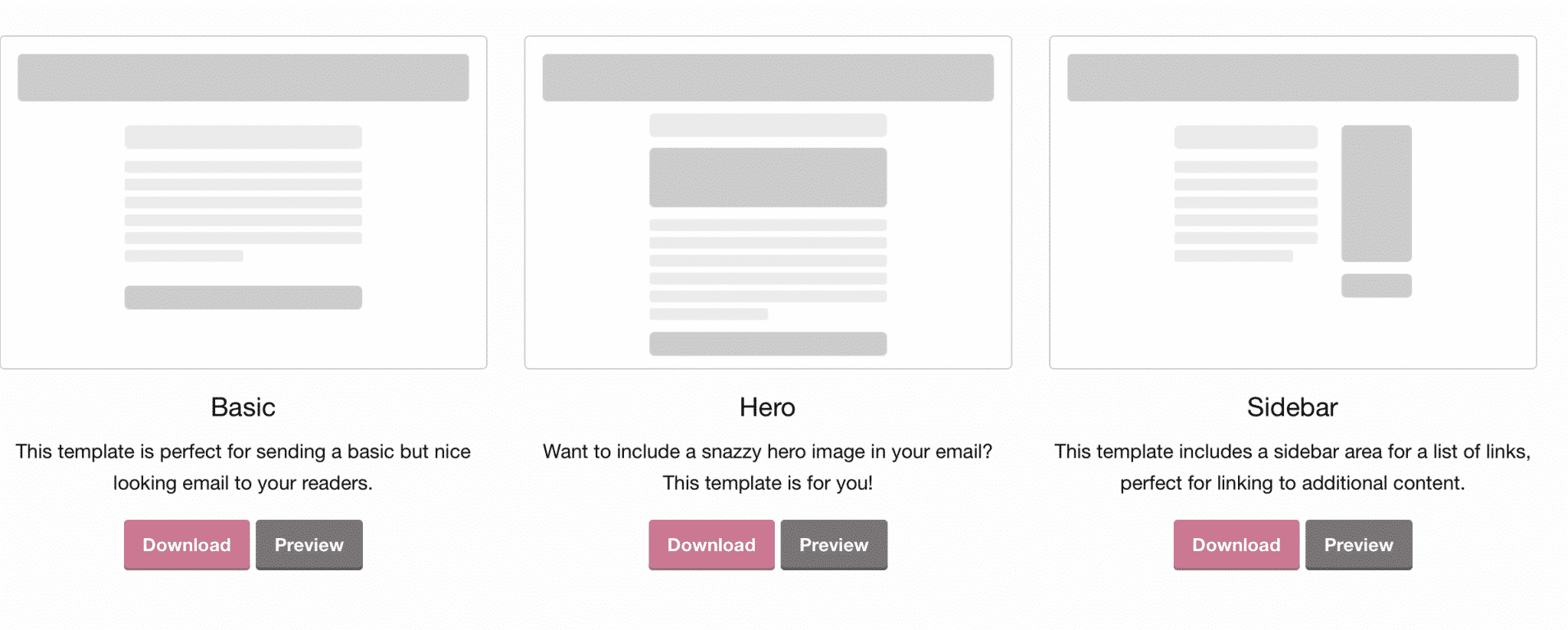 On this site, you can find, preview, and download the templates that you like for easy customization. These templates are all pretty simple in design compared to some other options, but for most standard email campaigns that may be all you need.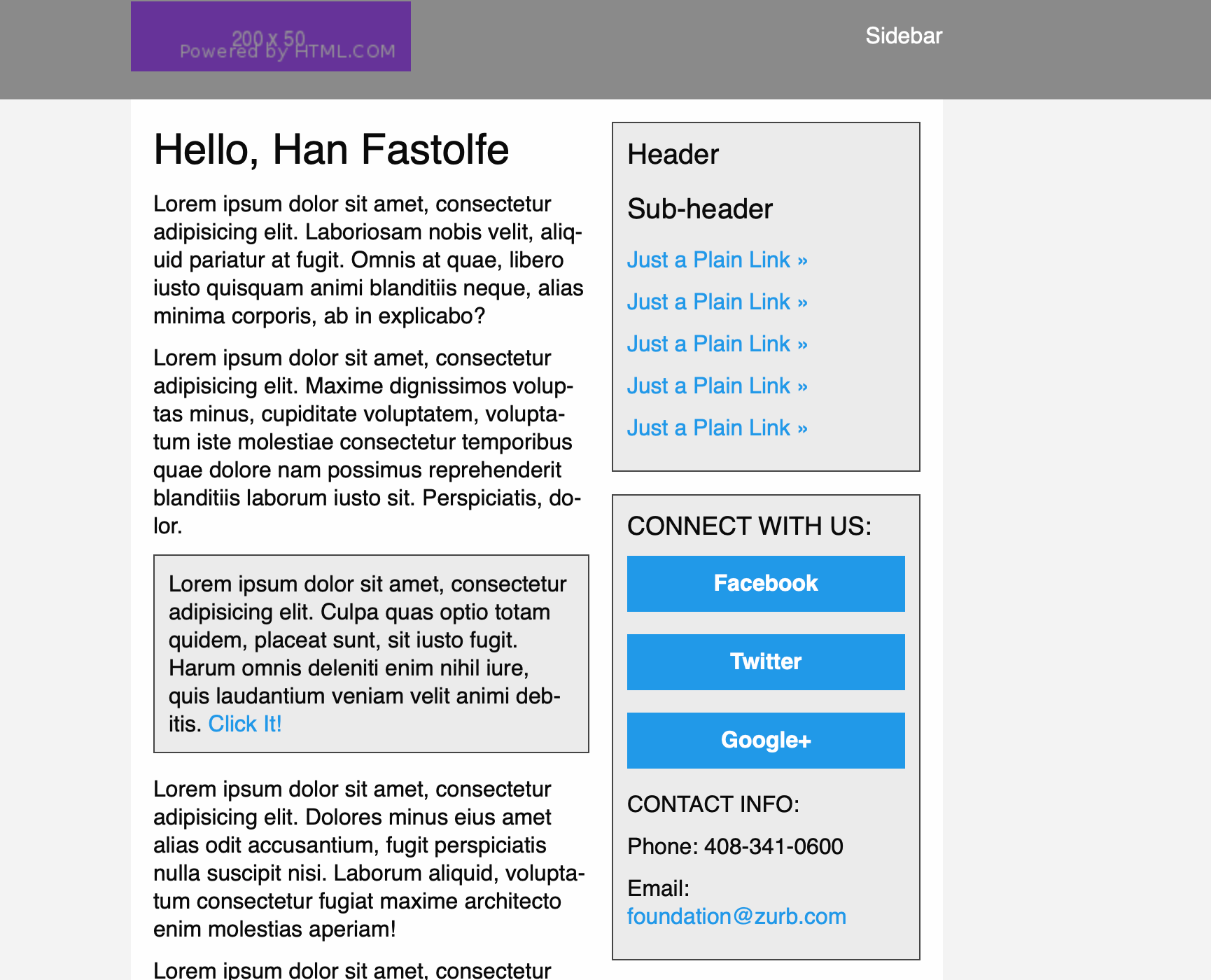 4. Email Monks's Platform-Specific Email Marketing Templates
Email Monk's free templates are a little different than others on the list. Instead of an enormous library of generic HTML templates, this resource will give you a free template specific to the email software that you use, ensuring easy integration and compatibility.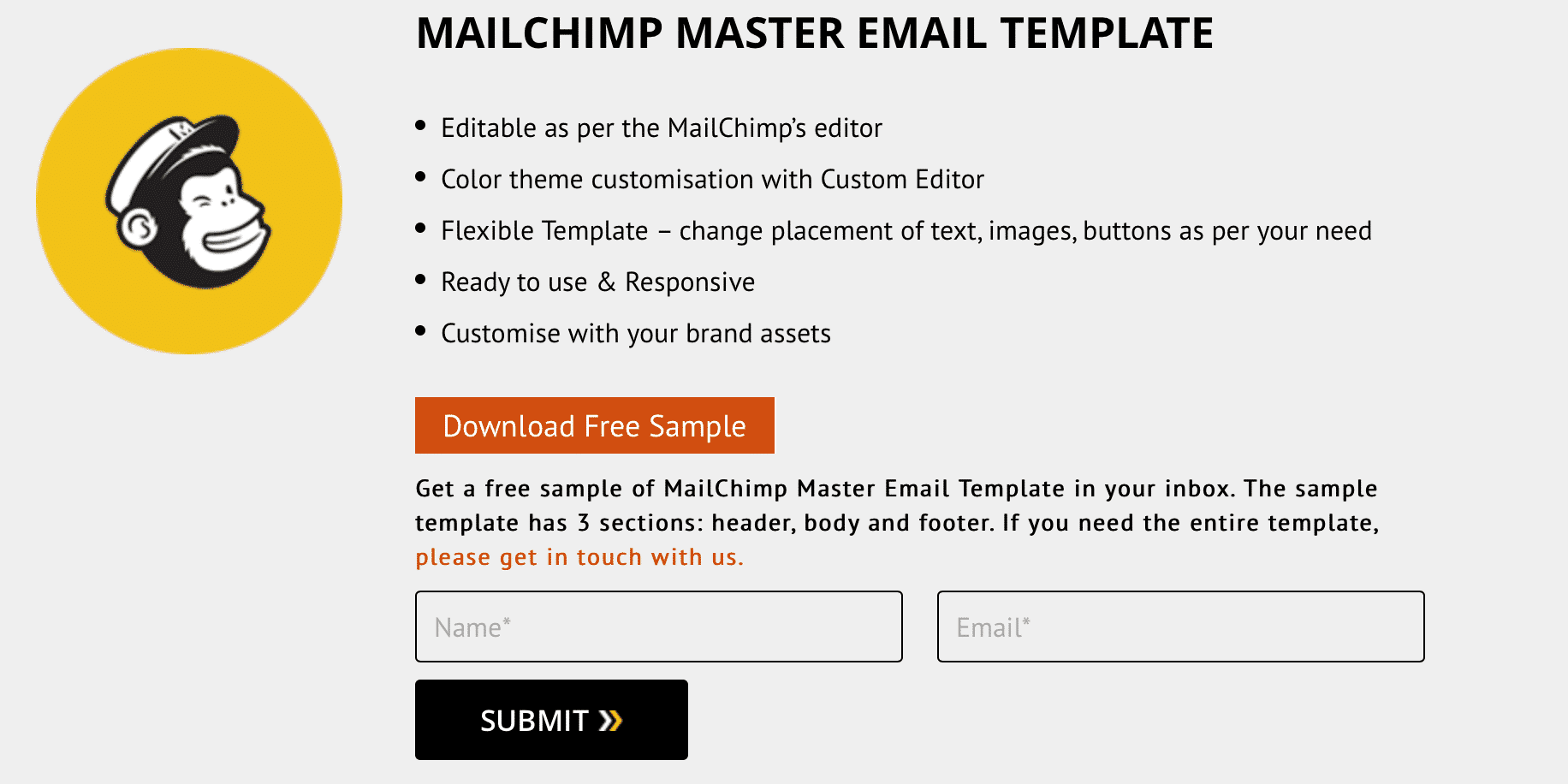 You only get one sample template to use (and you get it in exchange for sharing your email address with them), but it's customizable and specific to your platform, which can be nice if that's all you're looking for. Options for platforms include MailChimp, Salesforce, Marketo, CampaignMonitor and more.
5. Stripo
Stripo alone has an enormous database of free HTML templates, clocking in at over 300 options to choose from. With so many templates available, they have a feature that lets you search for everything from holidays or seasons to certain industries.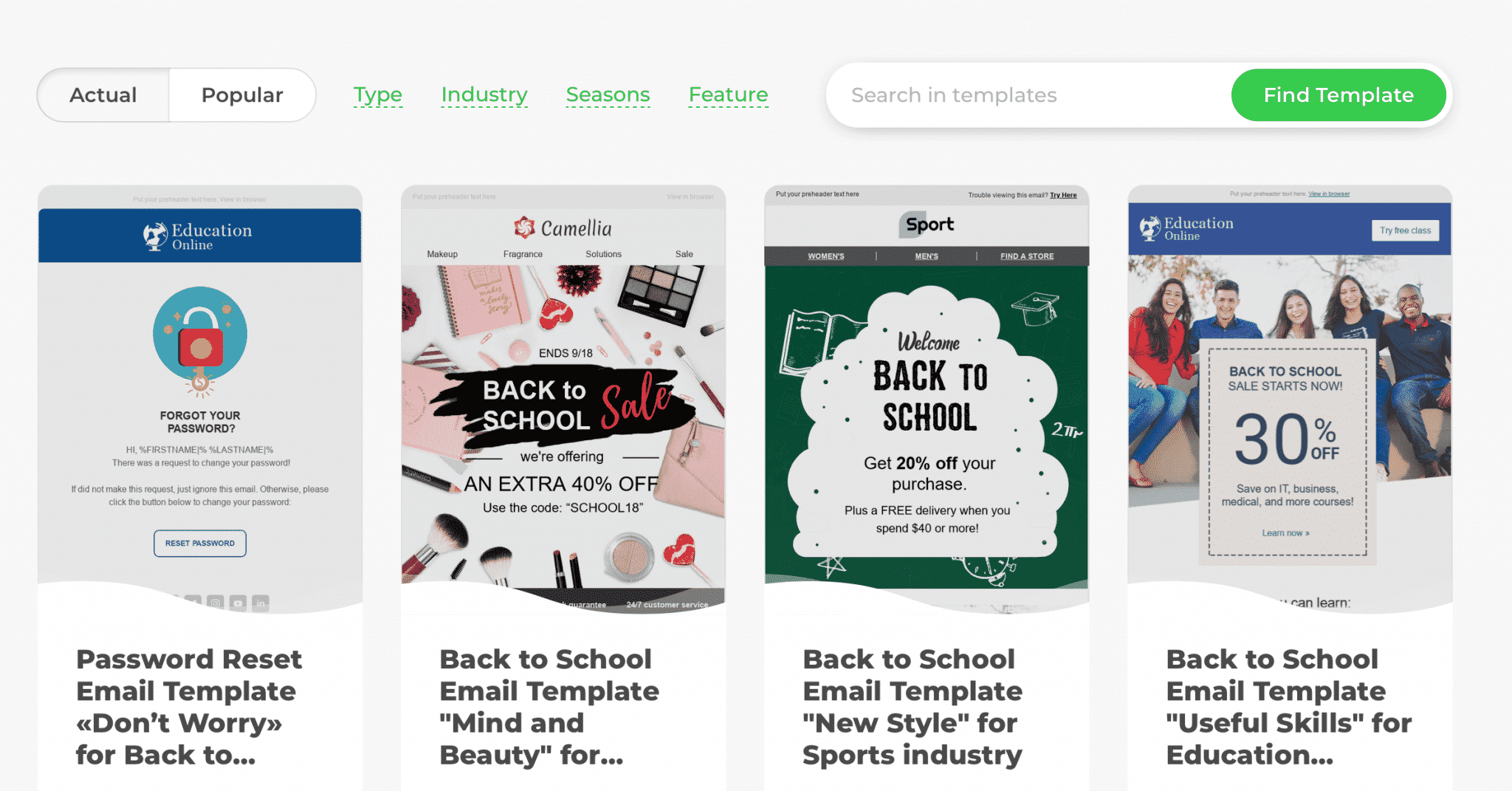 Like several other options on this list, you can use the platforms' easy editor to get the email exactly as you want it before downloading it. You can also test the emails directly from this platform, checking for any errors before it's a hassle to fix them.
6. CakeMail
CakeMail has more than 20 different templates for short and sweet email campaigns along with longer, content-oriented newsletter emails. The templates all look gorgeous, and have clean designs and clear designations of where you should put content for best results.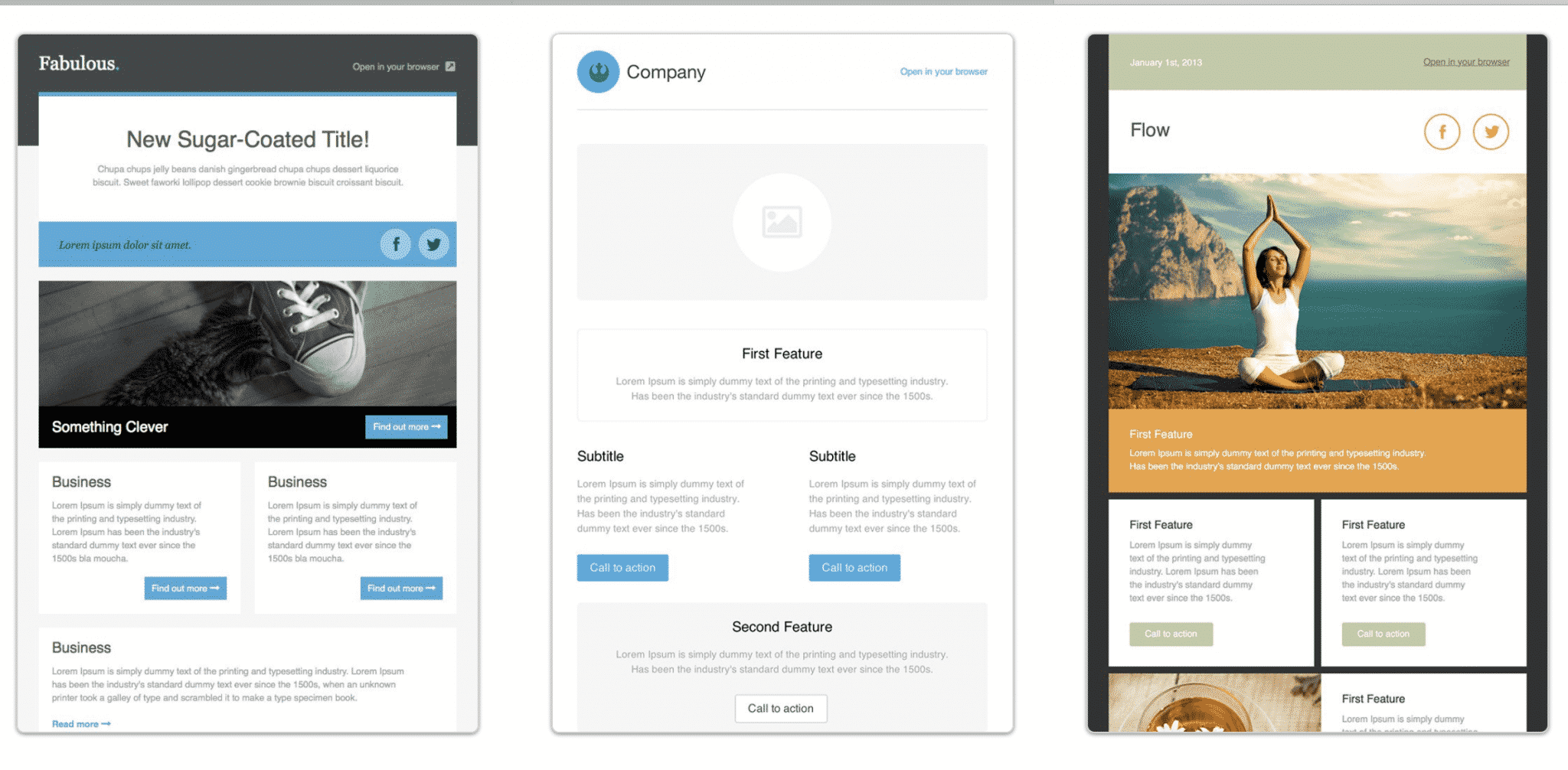 You can also sort by the following categories:
Popular
Business
Restaurant
Seasonal
Special Events
Transactional
Educational
Tags like "first feature" and "second feature" help you decide what you want to put there if you're unsure, which is a big advantage for businesses who aren't sure exactly how to flesh out emails just yet.
7. Litmus
Litmus requires that you enter your email to access the free templates, but once you do, there are 5 responsive HTML templates waiting that were designed to suit hyper-specific purposes. They've got content for newsletters, product updates, receipts, announcements, and stationary.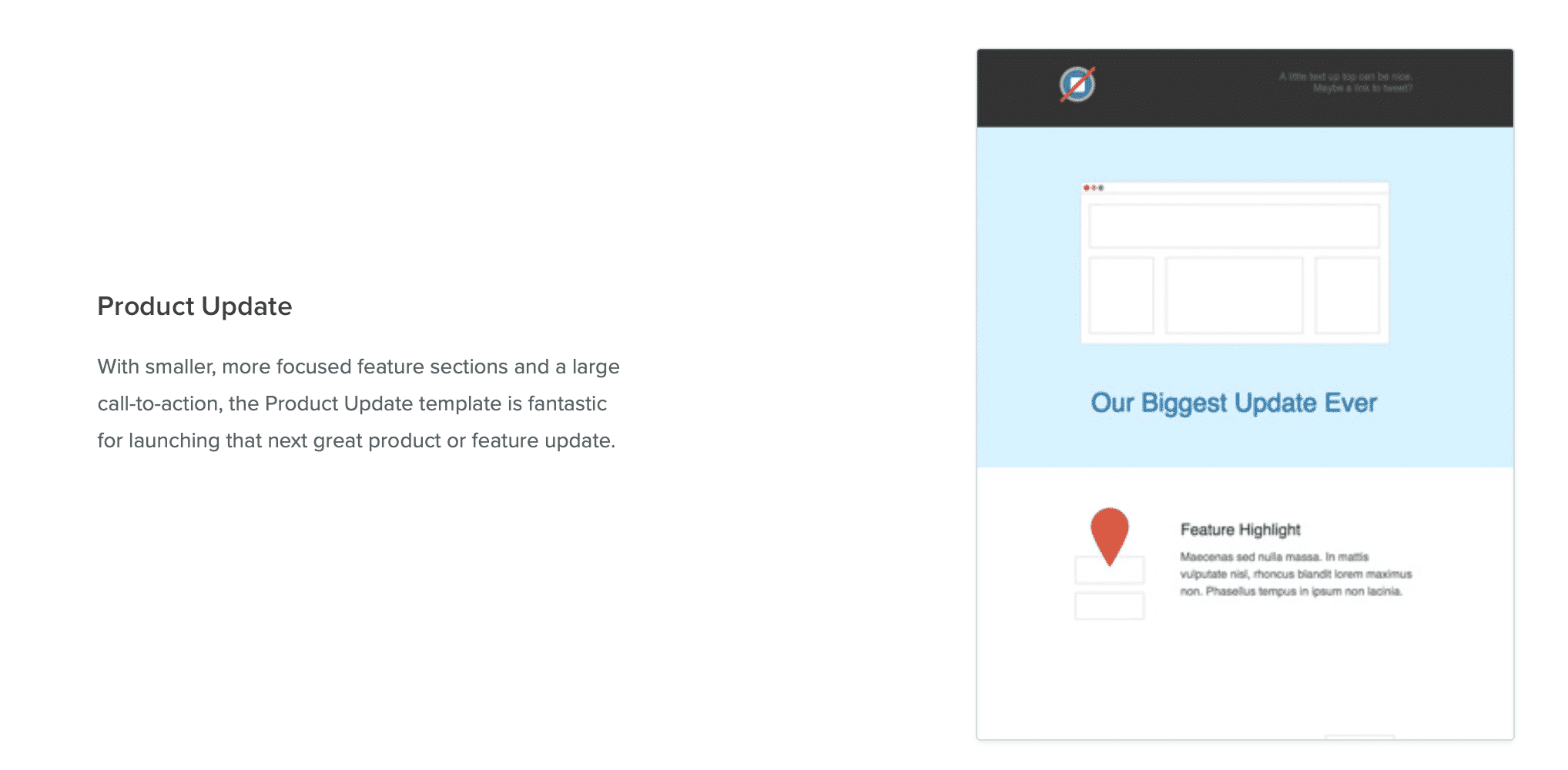 Even better: Litmus has thoroughly tested these email templates with more than fifty different clients, tested within their own software. These templates are easily compatible in Outlook. With the focus being on high-conversion and success rates and the testing to back that up, these are good options to look at.
Conclusion
There you have it: an entire collection of completely free, no-strings-attached email templates that you can access instantly and use to shape your campaigns.
If you aren't crazy about any of these templates or don't want to go digging too much, keep in mind that many email marketing softwares like MailChimp have a number of templates in their system ready to go, formatted and all.
This can save you a bit of time, but note that if you don't find a template that fits exactly what you're looking for, heading out and exploring new options is a good call with the resources listed here. Some of these templates will be a little newer and on-trend, which can offer distinct advantages and give you new ideas.
It's also important to remember that you should always be customizing the templates to fit your exact needs, not the other way around. If there are paragraphs in places you don't need them, scratch it. They're meant to be used as a general guidelines, not hardcore rules. Think about what will help you get your message across most efficiently and what your audience will respond to, and focus on that.
What do you think? Have you ever used any reliable email marketing templates that you want to recommend? Which on our list was your favorite? Share your thoughts and questions in the comments section below! 
Leave a comment