How to Grow & Scale Your YouTube Ads: Prepare for Black Friday & Beyond
by Jacob Tayrien • October 4, 2021
By Jacob Tayrien, Enterprise Marketing Consultant at Disruptive Advertising
Why Start Scaling YouTube Ads Now?
As the world goes through ongoing adjustments due to the pandemic, online shopping still continues to dominate. Online shopping will continue to be especially important during the holiday season when consumers are busy and looking for convenience. To achieve Black Friday success, your marketing team needs to start warming up consumers' minds now. Make sure to strategically do this through the medium they prefer, one of those places certainly being YouTube. For an overview of YouTube marketing, here is a great guide from Hubspot.
In 2020, it was reported that online Black Friday sales reached $9.03 billion — a considerable increase from 2019's $7.4 billion.
Here's some additional stats that make this even more interesting:
Sales on the day before Thanksgiving were up 18.9%
Sales on Thanksgiving Day were up 21.5%
39% of the revenue from online sales came from smartphones
Cyber Monday shopping increased 15.1% to generate $10.8 billion
The customer lifecycle begins with brand introduction as consumers begin their shopping process long before they click the "buy" button online. Before you convert, you'll want to solidify the product and brand in their mind, allowing time for a prospective customer to research and — consciously or unconsciously — attach themselves to the idea of buying your product.
Additionally, it takes time to make the proper adjustments to your digital marketing to be the most effective. Advertisements are more expensive during September and November, so now is the time to experiment and hone your Black Friday and holiday season campaigns to increase conversion rates. Furthermore, you'll need time to work with the algorithm and new ads to make sure each one of them is targeted properly.
8 Helpful Tips for Scaling YouTube Ads for Black Friday Preparation and Beyond
1. Ensure Consumers Watch More With YouTube Discovery
YouTube Discovery is a fantastic resource for you to utilize. YouTube Discovery actively places your brand with content that is more likely to be viewed by your targeted audience. Additionally, YouTube Discovery ads are placed in related search results as "watch next" content, and in the YouTube home feed. This is key to getting your ads in front of your target audience more often.
Another great thing about YouTube Discovery is that it allows you the chance to connect with consumers on a deeper level by giving them more thorough content. Users are willing to watch longer videos since they are choosing to click on these instead of being interrupted from what they were watching with an in-stream ad. Choosing this option lets you reach a more open audience. It also provides your audience with more engaging content to help them make a purchase. Additionally, YouTube Discovery helps you make the most of your advertising budget. With YouTube Discovery, you only pay when the consumer clicks on your video thumbnail, giving you the option to make an impression multiple times, but only paying when that impression drives a view of your video.
2. Test Your Audience and Watch Google Analytics
Remember- you're looking to seize the opportunity of broadening your audience, so you must broaden your marketing campaign. Even if you have an ad that's been working well, you may need to make some adjustments. Test different advertisements that target different audiences. Match your best-selling product to a new audience, and watch the response, paying special attention to google analytics. Now is the time to experiment, discover new trends among your audience, and adjust to meet the needs of the consumers that are converting.
3. Scale With Affinity
The Affinity category is going to help you target new consumers. Here, you can look at larger audiences that are paying the most attention to your brand. From there, you can see who is converting and where to focus your ads. This will also help you gain insight into what type of new ads to create in order to target the best audience.
4. Look to Convert Quickly With In-Market
Here, you're targeting consumers that are more ready to purchase. This information is important because these ads have the potential to convert more quickly. You want to watch how your advertisements affect this audience versus those consumers who are just starting their purchase process. These two different audiences will likely require different ads to convert, so paying attention will help you know what is working, what isn't, and in which audience this is taking place.
5. Get to Know Your Unique Consumer With Custom Categories
Affinity and In-Market are readily available to use, but Google Ads also lets you take a more advanced look at your audience. Sit down with your marketing team and come up with custom categories that you'd like to look at. This will help your team understand the best course of action for reaching consumers in time for the Black Friday and holiday rush.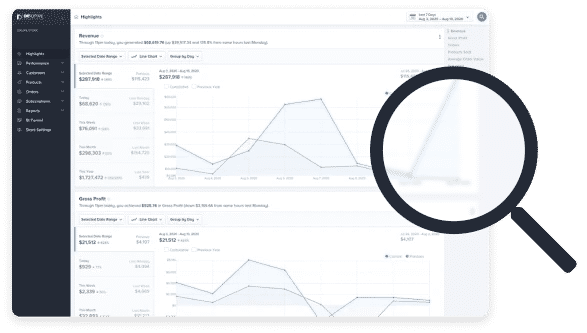 6. Retarget, Retarget, Retarget
You're scaling your YouTube advertisements to reach more consumers at a time when they're primed to shop. Not every viewer on which you make an impression is going to interact with your ad right then and there. But, if you create an audience to retarget your ad viewers, you're setting your holiday season up for success by constantly reminding your target consumers who are aware of your brand but haven't come to the website until they're in the perfect headspace to buy.
Launch a Dynamic Search Ad campaign targeting your ad viewer audience to keep your brand in front of consumers as they continue to research products. These viewers are in a receptive space for consuming information. The more you keep your brand's content in front of them, the more likely they will eventually visit your company website and take the next step in the customer lifecycle.
7. Know What You're Looking For When Looking at Conversions
Advertisements during this time of year aren't about driving awareness; they're about conversions. With that being the case, you want to ensure that you're paying attention to the right things, namely, who's watching your ads and then adding items to their cart.
Google Ads lets you see what happens when a consumer watches and then interacts with your ad. You want to optimize in the direction of "add to cart". The machine learning is trained to focus on that specific type of customer — the customer you want during the holiday season.
You'll also want to include view-through conversions. These are when a user views but doesn't interact with your ad and then later converts. This tool will help you gain insight into advertisements that had a lasting effect on consumers and later convinced them to buy. It's also useful to note the attribution lag for the account which is how long it took them to go back and make a purchase after they watched your advertisement. Due to Google's attribution, looking back after a few days tells a different story than if they go back a month later. You need to take this lag into account and adjust your budgets accordingly.
The conversion tools in Google Analytics are nearly endless. You and your marketing team need to know how to use them and what to look for when tracking conversions leading up to Black Friday and the subsequent holiday season.
8. Get Started Now, Take Time to Gather Data, and Optimize
There are a million sayings that follow the philosophy, "Rome wasn't built in a day." This isn't going to begin perfectly, and the worst thing you can do right now is to drag your feet because your content isn't yet perfect. While you're doing that, your competition is out there, engaging with consumers. Now is the time to get your content out there and see what is working. It's time to create more content that is customized to your target audience.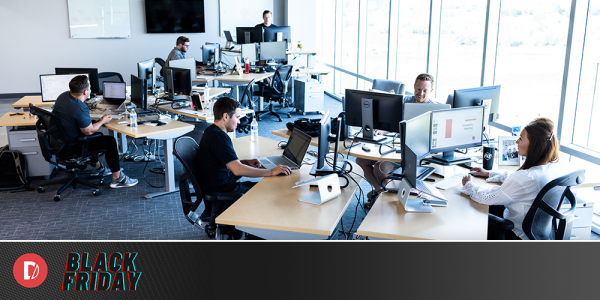 Hit The Ground Running On Black Friday With Disruptive Advertising
Disruptive Advertising is here to help you with your Black Friday preparation and the upcoming holiday season. Our seasoned team will partner with you on scaling YouTube ads and so much more to come up with specific performance growth strategies and campaigns that will produce measurable results. Contact us to get a free audit and optimize your holiday season and Black Friday preparation.