The #1 Mistake B2B Marketers Make When Advertising Online
by Aden Andrus • June 9, 2020
Over the past few decades, the world of B2B marketing has changed. A lot.
Back in the good ol' days, the success or failure of your B2B business depended largely on who you knew.
If you had (or could get) the right contacts, you could build a relationship and become the preferred supplier for whatever goods or services you were selling. Salesmen traveled across the country nurturing those oh-so-critical relationships and making sure that their customers were happy.
Today, a B2B business can run an ad online, get clicks from countries halfway around the world and win over clients without ever meeting them face-to-face. It's a whole new world for B2B.
However, all of this newfound opportunity has caused some real problems for B2B businesses.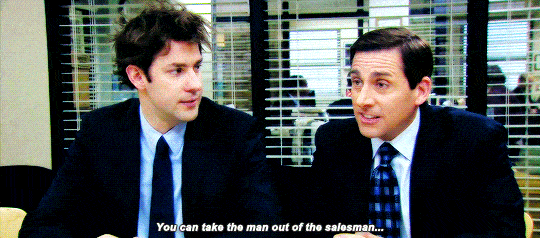 While the internet has made it easier than ever to get your business in front of potential clients, many B2B companies have lost touch with their customers. As a result, they pour huge amounts of money into online advertising…and end up with very little to show for it.
The Problem with Online Advertising
Now, don't get me wrong. I'm not bashing online advertising. Online advertising is actually one of the best, most effective ways to do B2B marketing.
However, there's a reason why so many B2B businesses struggle with online advertising.
You see, the secret to effective B2B advertising is relationships. It always has been. The experience you give your customers before, during and after the sale is what determines whether or not your customers will stay customers.
[clickToTweet tweet="The secret to effective B2B marketing is RELATIONSHIPS." quote="The secret to effective B2B marketing is RELATIONSHIPS."]
Back in the good ol' days, B2B businesses had to deal with customers. However, the internet has allowed B2B marketers to advertise without ever really knowing what their customers are going through or what they're looking for. They've lost touch with their customer base.
In our experience, this is why so many B2B businesses struggle to make online marketing work. The potential is there—they just don't know how to access it.
Understanding Your Customers
To land sales and win customers for your B2B business, you have to understand your customer journey.
In the B2C world, the customer journey is fairly short and simple. If you're selling a simple tool for decreasing back pain, you don't have to build a long-term relationship. You don't have to convince them to abandon their current supplier. You don't have to deal with decision-makers, corporate oversight or justifying an ongoing investment of thousands-to-millions of dollars.
All you have to do is convince them to give your product a try.
With B2B, however, you may have to do all of the above and more. Your customer journey is far more complex and involved because there are far more issues, people and resources in play. The stakes are higher…but so are the rewards.
As a result, it's absolutely critical to understand your customers and their journey.
What issues are your customers dealing with?
How are they currently handling things?
Are they happy with their current solution?
Do they even know that they have a problem?
How do your customers view your business, what you're selling and how it will affect them?
If you don't have good answers to these questions—if you aren't living in your customer's head—it's going to be incredibly hard to convince companies to buy your products, software or services.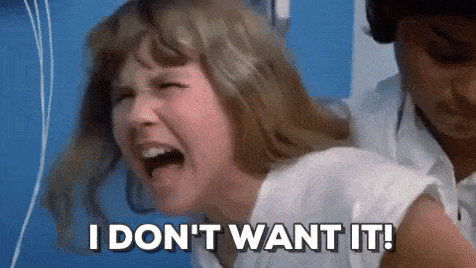 Once you do have a good feel for who your customers are and the journey they're on, though, that's when the magic really starts to happen.
Using Your Customer Journey
Online marketing is complex. Your potential customers can be found across all kinds of marketing channels. What they're looking for on those channels and how to best advertise to them often varies considerably.
This is why your customer journey is so important.
With each marketing channel, you have to understand where your customers are at and what sort of messaging they'll respond to. If you try to market on Google Ads the way you market on, say, LinkedIn or Facebook, you'll end up wondering, "Why am I getting such awful results?"
Why Your Clicks Aren't Converting
We once audited a B2B account that had spent $150,000 on Google Ads without producing a single sale. Results like that would make any B2B marketer think that pay-per-click is a waste of money.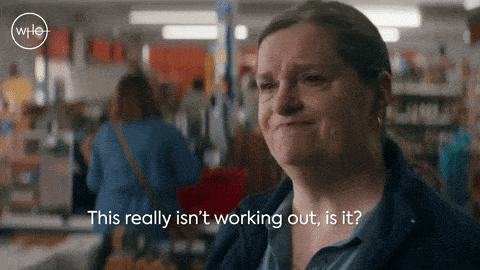 But here's the thing, if you understand your customer journey, Google Ads can be one of the best ways to grow a B2B business. In fact, for many of our B2B clients, Google Ads is actually their biggest source of B2B leads and sales.
So why was this business having so much trouble?
As it turned out, they simply didn't understand how to reach their customers online. Case in point, of that $150,000 of useless ad spend, $60,000 of that went towards one particular set of keywords with over 150 million searches per month.
Obviously, that's a lot of potential traffic. However, lots of searches means lots of irrelevant traffic—especially for B2B companies in niche markets.
So, what did this company get for their $60,000? Absolutely nothing. Not a single conversion.
Did they get a lot of clicks? Sure. But they didn't understand their customers, so they were attracting the wrong traffic and none of those clicks ever converted.
Matching Your Marketing to Your Journey
In contrast, here's what happened once we figured out their customer journey and identified which keywords their customers would be using at different phases of their journey.

Notice how quickly click volume fell off? What's interesting about this, however, is that the number of conversions stayed about the same.
In other words, by using your customer journey to increase the accuracy of your targeting, you eliminate irrelevant clicks (and their associated cost). Then, as you identify additional relevant terms, you build your traffic volume back up—only this time, it comes with more conversions.
All of a sudden, Google Ads made a lot more sense for this client. They were spending 48% more, but they are producing 900% more leads!

Now, instead of driving a ton of irrelevant traffic, Google Ads has become their biggest source of leads and sales. And all because we took the time to figure out their customer journey and how Google Ads fit into that journey.
Incorporating Yourself into Your Customer's Journey
Of course, the above is just one example of how you can use your customer journey to educate your marketing decisions. You can use this sort of thinking to improve the performance of any marketing channel.
Things really start to come together, however, when you figure out how to make your business an integral part of the entire customer journey. Before, during and after a potential customer becomes a lead, you have the ability to guide their experience and influence their decisions.
This kind of cross-channel approach is where your customer journey can truly come alive.
Email drips, chatbots, content marketing, SMS messaging—it all works together to nurture your customers through their journey and to the point where they're ready to convert. The key is to understand where your customers are in their customer journey and what they need to progress.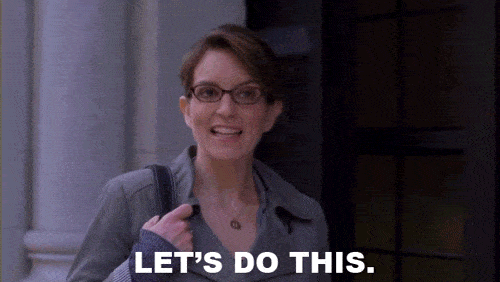 This can take some time, effort and optimization, but if you know your customers well, you can deliver an absolutely incredible experience—one that will make them far more likely to buy.
Managing the Marketing-Sales Handoff
To run profitable marketing campaigns, your marketing team and sales team need to understand their position in your customer journey and how they relate to each other. Too often, marketing and sales operate in their own silos.
Marketing does their best to send good leads to the sales team. The sales team does their best to turn those leads into sales.
For your customers, however, their customer journey is one continuous process. They don't fill out a form on your website and think, "I have entered the decision phase, so I'm going to forget everything I've seen, done or heard up to this point and start over from scratch."
To your sales team, each new lead is a fresh start and a new opportunity. To your leads, this is just the latest step in an ongoing journey. If marketing and sales don't work together to make that journey a seamless and enjoyable experience, your potential customers will get frustrated and back out.
However, if the sales team's response matches the marketing message, they will feel like reaching out was the right move.
To achieve this level of messaging consistency, sales needs to understand the expectations of their leads. This will take some extra work on your part, but it will make your sales team more effective…which makes your campaigns more profitable.
On the flip side, your sales team knows what messaging works best in the sales process and which leads are most receptive to your offer, so talking to sales can improve the effectiveness of your marketing efforts as well.
The more aligned your marketing and sales messaging is, the easier it will be to keep prospects moving through your customer journey.
Conclusion
Online advertising works just as well for B2B businesses as it does for B2C businesses. The trick is getting to know your customers and building out an effective customer journey that delivers the right message at the right time in the right place.
Unfortunately, many B2B marketers have lost touch with their customers, so they really struggle to figure out how to get results from their online marketing.
The good news is, it doesn't have to be that way. If you take the time to get on the phone with your customers, figure out what their journey looks like and how you can fit into that journey, you'll be well on your way to B2B marketing success.
By the way, if you'd like some help marketing your B2B business, let me know here or in the comments! We've helped hundreds of B2B businesses succeed online and we'd love to help you succeed, too.
Have you tried online B2B marketing? What was your experience? Have any advice for someone who is just getting started with B2B marketing? Leave your thoughts in the comments.