B2B Marketers Unite! How to Create a Collaborative B2B Marketing Plan
by Cydney Hatch • July 24, 2018
Collaboration, teamwork, partnerships…what does that look like in your B2B business, let alone your B2B marketing plan? Sadly, a lot of people in their workspace do not effectively collaborate with their counterparts.
And, more often than not, many companies fail to succeed and waste millions of dollars because of poor teamwork and collaboration across their departments, specifically their marketing and sales teams.
Now, many of you might disregard all of this, but hear me out.
Sure, maybe you host team meetings every month, but that is not going to cut it in today's world! True and successful collaboration takes more than quarterly planning meetings or weekly touch bases. Collaborative teamwork is something that must exist in your everyday efforts as a B2B business.
How to Create a Collaborative B2B Marketing Plan
To learn how to collaborate across multiple teams and departments to create a winning marketing plan, let's look to the Avengers for inspiration.
The Avengers are a group of superheroes who, despite their differences, work together towards common purpose…usually saving the world (no big deal, right?). I mean, they are a total group of badasses that put away their egos for the betterment of the group and saving the world.
Now, before you laugh, like the Avengers, you too can utilize your team and contacts for stronger collaboration and better marketing results. Or, you can settle for the "Thordinary" results you're currently getting…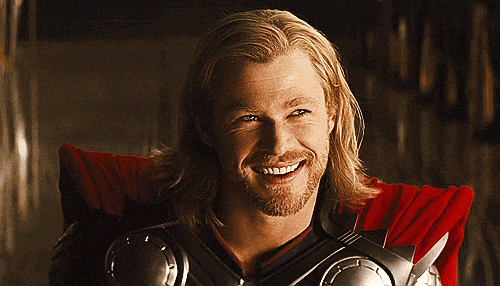 If you are looking for ways to unite your B2B business team members for more efficient and modern success, this is the article for you! Let's dive in and make other people "MARVEL" at your B2B marketing plans!
1. Create a Shared Vision
Antione De Sain-Exupery once said, "If you want to build a ship, don't drum up people together to collect wood and don't assign them tasks and work, but rather teach them to long for the endless immensity of the sea." 
What does this really mean? No, it's not about ships, wood or the ocean. It is about vision.
The Avengers are great about hosting team discussions towards a shared goal so they all understand. Like them and this quote, it's important that you give your team members the "big picture" and realize how their individual responsibilities are part of a larger business strategy. Do not just give them assignments without giving them understanding as to what or why their efforts matter.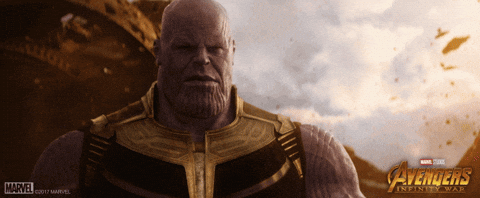 In every Avengers movie, the Avengers all know what their end goal is and what role each member needs to play to achieve success. You too need to help your team members see how their roles, efforts and tasks work towards your B2B marketing plans. Effective collaboration starts with a clear understanding of personal and departmental expectations.
 2. We Are Stronger Together
I think we have all heard the phrase "We are stronger together than alone…" It's pretty obvious that one team is better than one person. Sure, a group of 5 individuals can probably accomplish more than just one person alone…but it is only once that group truly becomes one that you see the magic happen.
I mean, look at how amazing the Avengers are together and how much more they accomplish than if someone went to save the world alone!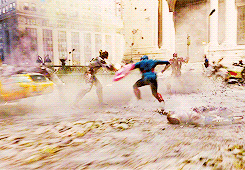 When you're part of a team—a cohesive unit with a single purpose—you can accomplish amazing things.
A single team can do more in a few days than one person can do in a month and as a B2B business, what more could you want? The biggest advantage of teamwork is that there is an exchange of different knowledge and skill sets, which can achieve or enhance synergy.
Even outside of your team, there are ways you can partner with other businesses to maximize your B2B marketing plans for more exposure, social proof and success. I mean look how well Uber and Spotify did collaborating for mutual benefit and success!
Regardless of internal or external partnerships, if you're going to be part of a truly successful team, you need to learn how your efforts can work together for the betterment of the company.
To do this, it's a good idea to:
Create team-based incentives rather than ranking employees individually
Create smaller team groups to work on projects
Create a group brainstorming session
Create meaningful content featuring teams insights, data and outlooks
Create a place of open communication and collaboration
Create norms of integrating CRM and communication apps that help with collaborative efforts like Salesforce, Slack or Skype
Create examples of collaborative leadership and promote values of collaboration
The nature of work has changed to be more collective than in the past. With the demands of the workplace, you have to bring together different experts to share information in order to be successful. While it's certainly difficult, actively setting aside your ego is going to make you a better teammate, better employees and a better boss.
BONUS: Stronger Together Means Stronger Communication
When you regularly meet with sales and marketing teams for your B2B marketing plan, it's an important time to effectively communicate and exchange knowledge. In these meetings, you get the perspective on buyer attitudes and pain points through sales and you get the messaging from marketing.
Ask yourself, are those two synergizing well? How can you better align these together to improve customer experience and education?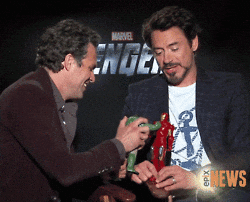 Talking honestly, openly and effectively reduces funnel friction and misunderstanding on impactful insights you could be missing out on as a team. Regular communication has shown to improve performance, so scheduling meaningful leadership and team sit-downs more frequently really do pay off!
3. Use the Talents of Individuals Efficiently
Okay, so we have to work together… fine.
But this is more than that, it's not enough to know how to work together—you need to work together with people who are fundamentally different. The Avengers are full of differences in opinions, backgrounds and skills:
Black Panther: Intelligence, strength, magic powers
Black Widow: Super assassin, strength, aerobics and the ability to avoid chafing while wearing full-body latex
Captain America: Enhanced strength, speed, durability thanks to military experiments and a rad shield
Falcon: Soars around on massive metal wings
Bucky: Enhanced strength, speed, and durability + Metal Arm
Hawkeye: Super archer
Hulk: Superstrength and durability when he Hulks out
Ironman: Technology gadgets/bodysuit and honestly too smart for his own good
Spiderman: Does whatever a spider can.
Thor: Super strength, a magic hammer, flight and more beautiful than should be legally allowed
Dr. Strange: Master of mystical energy, time travel acerbic wit
Peter Quill AKA Star-Lord: Extensive knowledge of various alien customs and some sweet dance moves
I mean, looking at this list, how could you really make sense of all of the skillsets, levels, and talents?
Overwhelming right?
Regardless of all the personalities, talents and skill sets, every member serves a different purpose. Every member of the team serves a different purpose and no one is more important than the others. Like them, your business is full of talented, driven and intelligent people who will bring different things to the table.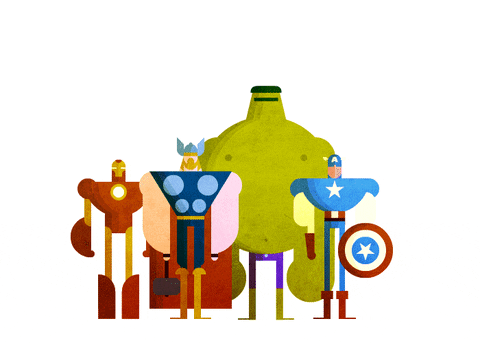 How are you using them in the best way to benefit your B2B business? Are you even thinking in that mindset or just solely looking for talent? Sometimes, very talented people just aren't a good fit for your organization, but more often, the problem is not aligning individuals talents with your mission.
Getting the Most Out of Your Team
So, how can you align people to use their talents for you? Look to:
Hire diversity of gender, experience, backgrounds, and accomplishments so there are differing opinions and thought
Ask questions and see how individuals are enjoying their positions and learn how to better align their passions with your business mission
Assign experiences, learning opportunities and meetings that promote a team member's strengths which promotes confidence but also presents their expertise
If your goal is building a high-performance team, find the right roles and responsibilities for the right employees. You aren't going to send a designer off to a sales pitch while sending a salesperson to present a design brand.
All leaders want the most talented people working for them, but talent alone can't carry an organization. Ironman can't do it all for the Avengers…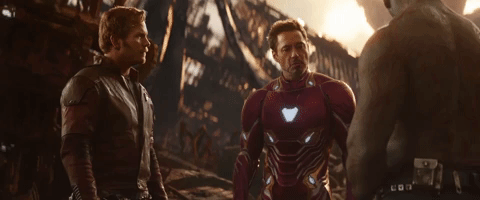 Leaders must provide oversight and direction to ensure employees are engaged, motivated, and challenged in their work. Ultimately, you need to make sure you are putting people in the right roles to create long-term success for your business.
4. Working Together, Smarter
Talented individuals also need tools to manage B2B marketing plans successfully. There is nothing worse than losing documents, content or contacts amongst a team needing to work together.
As a B2b business, how can you consolidate resources to centralize many people's efforts to avoid moving back and forth among applications that may have different controls or management structures?
I mean, it's always a drag when Captain America or Thor have to wait for their shield or hammer to arrive. Talk about productivity levels going down…

Time is precious when it comes to business, so how can you ensure your teammates are up to the tasks ahead of them? Here are a few ideas:
Invest in automated systems to automate many of the routine tasks associated with meetings
Minimize the number of applications you are using as a B2B business to promote familiarity and unity
Integrate communication, storage and information sharing through programs like Slack, Dropbox, etc
Promote open calendars and scheduling
If you give people the tools they need to do their best work, they can focus on creating content and making meaningful contributions to the team. Do not waste time trying to solve problems that can simply be solved through simple applications, subscriptions of software etc. Work smarter together, not harder.
BONUS: Sharing is Caring
On top of the tools people need, they also need information. Marketing and sales should work together to share insights, data and information to better target intended audiences and make content more meaningful.
By understanding data, you can get inside your target audience's brain to create content that both accounts for and enhances each step in the buyer journey. Objectives and information should be synched up to have both teams excel!
Listen and get feedback on both sides so you can improve both content and sales experiences!
BONUS: Taking It a Step Further
Now, these might be great concepts, but how can you effectively implement them in your own teams? This list hopefully will inspire you to look at your own business, take a step back and see how you can practically apply the above B2B marketing plans in small ways:
Develop strategic lead generation and growth plans between sales and marketing
Promote honest feedback amongst the many teams in your B2B business and look at where they are falling short and how they can collaboratively work together for improvement
Have all of your teams to work together on creating a standardized sales process that can be easily tracked and measured
Develop a marketing program that helps the sales team sell on a more personal level
Host team meetings and introduce new team members and share their talents, interests and job responsibilities at the business so people know what they are doing
Develop a culture of collaborative values by business events that promote communication and integration of teams being together
Look at compensation in a more accountable way to promote a better lead generation and collaboration
Use the same CRM and communication channels amongst all departments and teams
Create clear responsibilities shared by all teams
Share new insights from customer feedback so all teams can benefit from it
Discuss common problems the B2B business or customers are having and how the teams can address them—create solutions together
If you struggled with looking at how you can use put your B2B marketing plan skills to work for your business, I hope the above practical applications can inspire you to dig deeper and work smarter amongst your team members.
B2B Marketers Unite! Super B2B Marketing Plans Are In Sight!
Okay, maybe to you, the Avengers are just a superheroes, but if you open your mind, there are lessons to be learned from all great adventure stories.
The Avengers, like any team, is made up of flawed people that have specific strengths and weaknesses. Individually, they are not enough, but together they can accomplish great things!
Avengers, B2B businesses, families or any group require collaboration to succeed. Effective teams are an essential part of life and business. With these four simple steps and practical application examples, you can make sure that your teams are effective, excelling and more thoughtful in your B2B marketing plans!
How have you promoted a healthy collaborative spirit in your B2B business culture? What tips do you have to better collaborate with the sales and marketing teams? Comment and share below!