How to Market Your Crowdfunding Campaign With PPC Advertising
by Cydney Hatch • January 25, 2019
In today's economic environment, it can be difficult to secure funding for your business—let alone find an investor willing to shell out major cash for your project. So, for that reason, crowdfunding has become a popular way to raise money and resources from the support of many smaller investors (your crowd!).
The problem is, how do you get people involved, aware and compelled to support amongst the many other asks out there online?
The answer is simple: strong PPC advertising!
As you plan your crowdfunding project and launch, you need to make sure that you have a strong online marketing strategy in place or you might wind up crowd-less. Fortunately enough, PPC platforms like Facebook, Instagram and Google are big keys to your crowd funding success!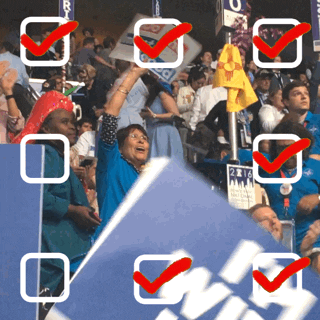 Raising funds is not easy, but with the below PPC advertising tips, you can meet and surpass your funding goals all while getting the traffic you need!
Now, let's put the "crowd" in your crowdfunding!
How to Market Your Crowdfunding Campaign
Crowdfunding is as successful as the buzz created and maintained around it, so one of the biggest questions to consider when you've decided to launch a crowdfunding project is if you can actually advertise it online.
Although the argument can be made that PPC is not for crowdfunding—as disappointment will likely follow when ad clickers realize that your product is not actually for sale and Google and Bing have restrictions against ads requesting donations or fundraising—but there is PPC marketing to be had, particularly on social!
General Tips for Crowdfunding Advertising
To give your crowdfunding campaign an extra boost, consider some of the following platforms and tips:
Focus on Targeting Through Interests
On Facebook, anyone can target Facebook users based on Interests, Behaviors and Demographics. Interests can be people interested in certain pages or people with interests in dogs, football, etc. For crowdfunders, you might want to focus on interests like Kickstarter, IndieGoGo, GoFundMe, Crowdfunding as well as interests more focused on your project.
For example, if I was doing a Kickstarter on collapsible dog bowls I want to revolutionize the dog world with, I would want to target the following interests:
Kickstarter
IndieGoGo
GoFundMe
Crowdfunding
Dog Supplies
Dog Care
Dog Dishes
Dog Products
Dog Grooming
Doglovers
PeTA
No matter what your targeting is, always include the crowdfunding type interests! Once you add those, add additional interests that are relevant to the product.
Utilize Video Ads
Probably no surprise here as video is huge across marketing channels anywhere, but video is the champ of crowdfunding advertising!
Why?
Well, typically most kickstarters are challenging how things are done, so it usually takes a video to properly show and sell why this new way is better. So, when making a video ad for platforms like Facebook or Instagram, consider testing different video lengths—usually stick to 30-second increments (30 seconds, 1 minute, 1 minute 30 seconds, etc.).
Also, include some of your perks in the ad copy. You're not only trying to sell your new idea or product, but you also need to try to lower the barrier to entry as quickly as possible!
For example, GoFundMe: Homeless to Harvard, made a short Buzzfeed styled video that helped people understand the background of a once homeless student who is now headed to Harvard a full-ride scholarship.
Within 9 months Richard made $61,100 of $70,000 goal to help him with other expenses during his college experience due to his family not being able to help in any way.
Like this video, it does not need to be anything fancy, but it needs to be snappy, emotionally charged and creative.
Upload the highest resolution source video available without letter or pillar boxing (No black bars). Most file types are supported. However, we recommend H.264 compression, square pixels, fixed frame rate, progressive scan, and stereo AAC audio compression at 128+ kbps.
View a chart of the different video requirements across ad placements.
Video Ratio: 9:16 to 16:9
Recommended Resolution: Upload the highest resolution video available that meets file size and ratio limits.
Video File Size: 4 GB Max
Video Length Minimum: 1 second
Video Length Maximum: 240 Minutes
Video Captions: Optional but recommended
Video Sound: Optional but recommended
Text: 125 characters
Video thumbnail images that consist of more than 20% text may experience reduced delivery. Learn more about text in images.
Vertical videos (with aspect ratio taller than 2:3) may be masked to 2:3
Work Your Sales Funnel
Leading up to your crowdfunding launch push for page likes and emails, so when your campaign goes live you'll get some social proof on your campaign!
Page likes will also help your new product look valid. No one wants to support a page that only has 100 followers, so make sure you develop strong social proof before launches!
Retarget to people who have been to your crowdfunding campaign page but haven't funded it yet. Try shorter 15-30 second videos here as well as image ads to send out to people throughout your sales funnel.
Finding the Best Places to Advertise
Now that you understand some of the basics, you need to decide where you want to advertise. As there are several options, you may like to spread your campaigns across a few platforms to find out which work best for your business.
Google Ads
Google Ads is a top choice if you already have an organic presence. You may even be able to dominate the search results for your top-ranking keywords. Another benefit of Google Ads is that you can create both display and text ads. Furthermore, the longer you use Google Ads, the better your quality score, which leads to a higher ROI.
Bing Ads
Although you'll likely receive less traffic from Bing than with Google, it is worthwhile trying Bing Ads, as they can sometimes produce better returns. Plus, the platform works much the same as Google, so you can often use the same ads for both search engines.
Facebook Ads
As the most widely-used social media platform, Facebook is an obvious choice for social ads. In addition, it has the advantage of the most targeted advertising available. You can specify your audience based on demographics, interests and behavior—all of which Facebook knows because of user interactions on the platform.
When it comes to Crowdfunding, social advertising is a must and Facebook would be a top pick of a place to advertise! So, to dig deeper, let's take a look at how you can advertise your crowdfunding on Facebook, which can easily be carried to Instagram as well.
Facebook PPC Advertising 
There's one thing we know for sure: your customers are clicking on Facebook ads. With 22 billion ad clicks per year, Facebook is providing businesses with the biggest advertising outside of Google.
With numbers like that, Facebook Ads are one of the best ways to direct relevant and actionable traffic directly to your crowdfunding project. Facebook continues to reign as social media king, especially when it comes to engagement, so it is a great alternative if you want to advertise to a targeted group of consumers likely to be interested in your product!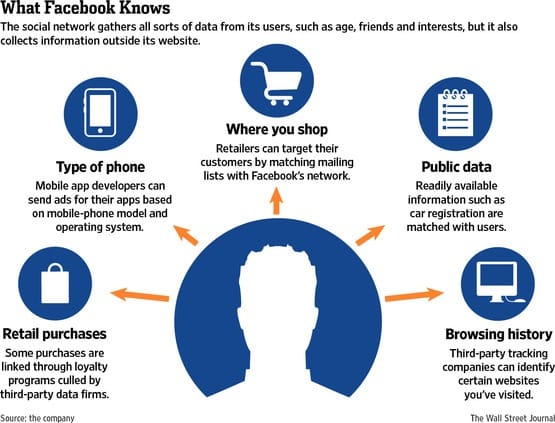 What makes digital advertising on Facebook great is that you are able to target people directly by their interests, demographics, and habits. Facebook's database is invaluable as they have incredible and in-depth information about online users that you can channel in your PPC advertising.
Another big difference between PPC on Facebook over PPC on Google is that advertisements on Facebook are triggered by personal data and interests based off of information collected on:
User's timelines
User's personal social circles
Keywords connected to Pages they like
Apps they use
Ads they have clicked
So, when Google serves ads based off of the words you typed, it is hardly as actionable and personable as Facebook advertising. For an advertiser, a more engaging ad means a user is going to enjoy it more, and you actually get better value because you end up paying less.
So, you've built a Facebook page, agreed to Facebook's Terms of Service, and set up your billing, but what now? Check out these Facebook PPC tips:
Look to Build Your Relevance Score
Facebook's relevance score works the same way as Google's quality score! Post engagement (likes, shares, and comments) plays the largest part in determining an ad's relevance score.
The goal is to have the best scores possible and one of the best ways to do that is to take your highest performing ad copy/content from your paid search/display ads and re-purposing it in your ads on Facebook!
Remarketing on Facebook Ads
I like to call this technique "The Social Stalker," because remarketing is creepy, but it can come off even creepier (and more relevant and effective!) when used on Facebook. So, to not come off as a total creep, be sure not to remarket to every person who clicked on your content.
Targeting will be your friend on the platform!
Look to Lookalikes
Who wouldn't want to double dip on converters? Well, you can by the power of lookalike audiences on Facebook ads! Lookalike audiences allow you to reach more people who share similar demographics than your current customer pool.
By using lookalike audiences in your Facebook PPC, you can combine the power of lookalike audiences with your customers that have already converted through search to find demographically similar people to target.
By using the conversion pixel from your PPC landing pages, you can create a lookalike audience in Facebook to expand your reach to a new audience that has a higher likelihood of converting, since their clones have already converted.
Experiment with Ad Placements
When trying to figure out how much Facebook advertising costs, it can really depend upon the ad placement you're using. You can experiment with different Facebook ad placements to find out which one has the lowest cost-per-conversion and the highest ROI.
Currently, there are nine different Facebook ad placements available in the Ads Manager:
Facebook Desktop Newsfeed
Facebook Mobile Newsfeed
The Right-Hand Column
Facebook Instant Articles
Facebook In-Stream Videos
Facebook Suggested Videos
Instagram Feed
Instagram Stories
Facebook Audience Network
You will need to test which platforms are the most successful for your business or product. While Facebook news feeds are the most popular and widely used ad placements, it does not mean you should solely focus on that. Look to use data behind the ad placement choices because who knows, maybe Instagram ads might be more your thing!
Combine Facebook Ads and Google Ads
I think it would be unwise to not mention that Facebook Ads and Google Ads can be the powerhouse marketing couple you need to dabble with. Although each platforms have their own management platforms, it does not mean you cannot combine their efforts for lasting results!
The best way to start this is using Facebook ads as a top-of-the-funnel marketing tactic and later convert the prospect by using other PPC channels! As you develop more of an audience and data patterns, look to change this method to what works best for your audience!
Target Your Competitors' Fans
Target your competitions followers and steal away some of their customers! It is okay to be savage this way! To do this, create a Facebook Saved audience and under the interest category enter the names of your competitors!
So, for example, if I am selling pizzas I would maybe want to include interests of my competition:
Dominos
Papa Johns
Little Cesaers
Local Pizzarias
By doing this you are already targeting people interested in your business or products, they are familiar with your business concept and lastly, this is an easy way to create a marketing audience
Crowdfunding PPC Done Right
When it comes to funding your crowdfunding project, to feel the love, you gotta buy the love sometimes! Early on, social media offered free access to millions of target clients, but it has evolved into a competitive "pay-to-play" arena to reach those same numbers.
New companies with a Kickstarter product might hesitate to invest in paid social media,  but they are missing out on a lot of opportunities! Paid social media is cost-effective, targeted and—when used correctly—can help generate awareness, leads, followers and ultimately marketing success.
There are numerous places to advertise your campaign throughout on the internet but there is no place like Facebook. If you need some more help in planning your crowdfunding launch or advertising plan reach out to me here! I would love to help!
Do you feel there are obstacles to crowdfunding campaigns using PPC? If so, how do you feel they can get around it and get the numbers they need? Any suggestions on how you feel crowdfunders can raise money for their projects outside of crowdfund platforms? Comment below!