How to Set Up a Full-Funnel Paid Advertising Strategy
by Jenny Hatch • April 23, 2016
Companies often go through stages in their digital marketing strategy.
In general, if you're relatively new to digital marketing, you're probably focused on the bottom of your marketing funnel, where most of your traffic is ready to convert now.
That works great for a while, but your bottom-of-the-funnel traffic (paid search, search engine optimization, etc) is limited by the number of people who are actually searching for your product or offer.
You can grow your company quite a bit on that sort of traffic, but at a certain point, you'll max out your search engine marketing.
What then?
At this point, it's time to start exploring higher funnel options. Higher funnel advertising is a lot harder to track—which makes it scary for a search engine marketer used to tracking every detail of campaign performance—but it can be an incredibly effective way to grow your business.
So, how do you combine high funnel and low funnel paid advertising tactics to get more people into your marketing funnel?
If that seems impossible without a fairy godmother, this blog post is for you.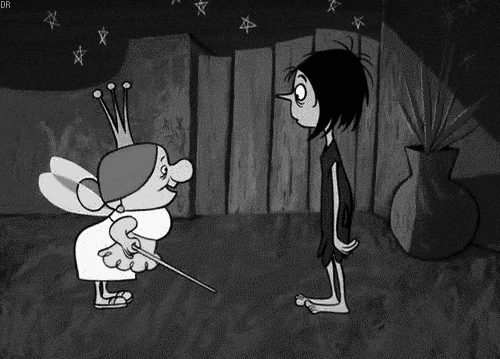 To build an effective pay-per-click marketing funnel, just remember the acronym "ACE"—Awareness, Cognition, and Engagement.
Awareness is the top of the funnel and Engagement is the bottom of the funnel. Consumers can enter, skip between, or leave at any point, but in general, they start at the top with brand awareness and progress towards the bottom.
Awareness
When done correctly, high-level brand awareness subtly and repeatably captures the attention of the consumer for a brief moment—and then backs off until the consumer is ready to further investigate a brand.
For example, I was recently in the market to buy new Toms shoes. While researching my footwear options, I looked at Zappos.com and other sites to find the best priced Toms.
Not surprisingly, Zappos.com started retargeting me soon after I left the site. At first, they advertised just Toms to me. Then they also started advertising Sketchers Bobs to me.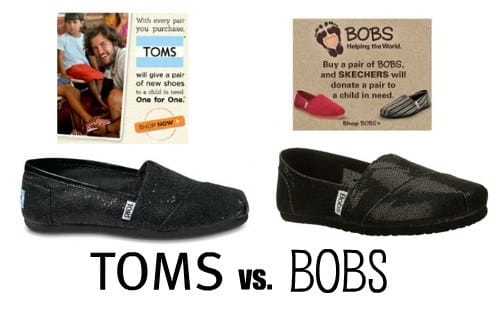 Zappos.com realized that someone who was interested in Toms might also be interested in their direct competitor, Bobs.
They were right—I ended up buying a pair of Bobs.
Zappos.com didn't push a pair of Bobs on me. They simply made me aware of the option and let that awareness carry me into their marketing funnel.
Display ads and social media ads are great to use at this step in the conversion funnel because of the highly visual content where you can describe and capture your brand in more than a 70 character text ad.
Cross device marketing also helps increase the effectiveness of the Awareness stage when you target the same people in an app on their phone and on their desktop at work.
Cognition
In many cases, the Cognition stage occurs shortly after the Awareness stage. Your customer knows about you and is interested in learning more, but they don't care enough to do any research themselves.
In this stage, your business still needs to reach out to the consumer.
For example, I graduated in business management. Like most business students, I looked into grad school options to pursue once I had some hands-on experience in the field.
A few years ago, I narrowed my grad school picks down to my top couple options and headed off to get some work experience under my belt.
At the time, I really didn't get a ton of marketing from the grad schools I had looked at. However, now that it's been a few years, those schools have recently started marketing themselves to me on social media.
Clearly, these schools know the timeline and buyer persona for their programs. They knew that when I graduated, I would be eligible for or really start preparing for grad school for a few years. So, they waited until they knew I would be back on the market.
And, it worked.
An ad piqued my interest a few weeks ago and I clicked. In fact, I signed up for an info session. When I attended the info session, I discovered that I had the right number of years of work experience to be able to go and apply…so I applied.
Had I seen the same ad a few years ago, I wouldn't have clicked. It would have been a waste of their marketing efforts.
But, by making me (the potential customer), cognitively aware that I was a good fit for their offer, they got me to attend an info session and apply for their program.
During the cognition phase, you can continue to build brand awareness through paid advertising (paid social, paid search and display advertising) and include a call to action that doesn't require too much commitment.
Info sessions, webinars, and contests are perfect for this stage because they allow you to get more information about the consumer, but aren't overly committal off the bat.
Engagement
During the Engagement stage, your customers reach out to you and ask to learn more or simply buy your product. Consumers reach out by calling you, filling out a form online, or coming in to your store.
For example, I've recently become a sucker for cheesecake. Specifically The Cheesecake Factory's cheesecake. However, I live far enough away from one that I'm not able to go as often as I'd like (and my figure celebrates that I can't go as often as I'd like to).
And, I still follow The Cheesecake Factory on social media, because I am close enough to be tempted by a good deal and I am always planning out what I will get next time I go.
As a result, I frequently click on and engage with Cheesecake Factory content to try and figure out what I'm going to buy next time I am close to The Cheesecake Factory.
Most search engine marketing focuses on the Engagement stage of the cycle. For paid search, potential customers know they have a problem, so they search online for a solution, end up on your site and hopefully convert.
However, if your customer is already aware of you and has started connecting with your content, they will often search for you directly at this stage or—when they see your ad—they will be much more likely to click and convert.
Tying It All Together
Right now you're probably thinking this is good and all, but does social media plus paid search really work for every industry to drive people down the ACE funnel?
As an example to show you that this does work, let's look at the plumbing industry:
Awareness
This is where we take our buying persona and advertise to them subtly.
In the case of plumbers, who is their target market? Anyone with a plumbing mess.
Who has plumbing messes? DIY-ers gone wrong, recent home buyers, families with kids, and basically anyone else.
To advertise to these people, use social media to show happy families with clean bathrooms and kitchens because we fixed their plumbing problem.
Cognition
The Cognition phase is where people are interested in learning more if it doesn't take much research or effort on their end.
For a plumbing company, a how-to guide, a calculator for bathroom renovation cost or a contest to win a bathroom makeover would be ideal.
Engagement
During the Engagement phase people are ready for a free consultation either on the phone or in person. Make the most of this stage using location targeting in AdWords and being in front of the consumer on social media.
See? You're a marketing ACE!
So, what are you waiting for? Get out there and create awareness, cognition and engagement. This approach will significantly boost interest in your site and help you build an effective marketing funnel.
By the way, if you'd like me to look at your company and help you build out a paid advertising funnel, let me know here or in the comments! I'd love to help.