How to Sell on Amazon for Beginners
Brand Awareness
•
Business
•
Digital Marketing Metrics
•
Ecommerce
•
Marketing
•
Shopping
•
Strategy
•
Ana Gotter
July 15, 2022
Even if you've never sold on Amazon before, you've almost certainly made a purchase through the online eCommerce marketplace.
Amazon Prime has revolutionized online selling, and customers everywhere log in regularly to buy everything from shampoo to dirt for their garden beds to major furniture.
It's a massive marketplace, and it's where so many buyers are actively making purchase decisions.
If you're thinking about selling on Amazon (and you should!), keep reading. In this post, we're going to go over everything that you need to know about how to sell on Amazon for beginners so that you can get started on the right foot and make sales like a pro in no time.
Why eCommerce Brands Should Sell on Amazon
If you have any hesitation at all about selling on Amazon (which we're going to address in just a moment), we understand completely. But trust us— the pros definitely outweigh the cons here.
The biggest reason why eCommerce brands should be selling on Amazon is that many brands can't really afford not to.
There are a few reasons to this.
One is the sheer reach. Amazon has over 197 million people monthly logging into their site and at the very least browsing products. 95 million people in the US alone have Amazon Prime memberships.
That's a massive and highly engaged user base… and they're logging in to at least weigh out options in a purchasing decision.
Which brings us to our next point. We know that people get on Amazon to find and research products. Since they sell more than 12 million different products, this is an incredibly smart strategy.
A quick search in Google for "home exercise bike" will get you a long list of different product sites, or maybe review sites, and product ads.
A search on Amazon, however, makes it easy to compare top products and prices and see ratings right away. There aren't blocks of text that feel overwhelming and too many links to click out— just results.
Sometimes customers will come onto Amazon just to check the reviews for a product they're already considering. In other cases, they'll use Amazon for product discovery.
91% of consumers who have been Prime members for at least two years said they only considered using Amazon when making their last purchase. That's huge. If you're not on the platform, you're missing out.
And the reality here is that if you aren't on Amazon, at least some of your competitors are. They'll be the ones who get both this sale and recurring sales. You can lose good-quality customers permanently if you aren't using the platform.
4 Common Objections Brands Have to Selling on Amazon
We want to address the elephant in the room here.
When we suggest adding Amazon as a marketing platform (and using Amazon ad campaigns), some of our clients are less than enthusiastic.
These are the objections they have:
Their industry is flooded on Amazon, or the competition is high. Sure, that's true. There are 203 search results on Amazon for the term "bamboo paper towels" alone. But the industry is flooded everywhere, including SEO; you have a better shot of ranking here, especially if this is where your customers are looking.

The costs are too high. We're going to address exactly how much it costs to sell on Amazon in a moment, but it's not quite as high as you might think. And even if you are paying more than you'd like, as long as you're ensuring profitability, think of it as an investment to attract new customers who you can encourage to purchase from your site as you build brand awareness overall.
There's too much to keep up with. We feel this one, too. Many eCommerce owners are busy, and the thought of one more platform is a lot. The good news is that many eCommerce platforms have integrations that make this easier, and you can always worth with a trusted advertising partner (like us!) to manage your campaigns for you.
I don't like how Amazon treats employees. This one is more than fair; I've personally tried to eliminate purchases from Amazon because of my own concerns here. The reality is, however, that this is where customers are purchasing and researching. The potential growth from being on this platform is high, and you can use that to potentially hire your own team members you pay fairly and treat well.
How Does Selling on Amazon Work?
The Amazon selling process is pretty straightforward.
You must sign up for a paid Seller's account; you cannot sell from your personal buyer's account as you would on other platforms.
You create product listings through one of several different options (we'll go over this in a minute). Depending on your plan, you can either do this in bulk or manually.
You'll have the option to either store and ship your products yourself or to send products to Amazon Fulfillment Centers for storage, in which case they'll ship the products when orders come in.
There is also the option to run ad campaigns on Amazon for increased reach.
Once live, customers can start discovering and purchasing your products. When they make a purchase, you'll have Amazon's commission fee reduced from the total profit. Your remaining balance will appear in your account and can be withdrawn when you're ready.
While there are plenty of advanced features you can take advantage of here, that's the basic process. You can monitor your listings, sales, and fees at any point through Amazon's Seller Central dashboard (which is available on desktop and their mobile app).
How Much Does It Cost to Sell on Amazon?
This is an important question.
Let's start just with "organic" listings (aka not ads).
There are two different plans: Individual and Professional. Both allow you to use the Amazon Fulfillment Center.
The Individual plan is meant for people selling 40 products per month or under. You pay $0.99 per item sold, plus "additional selling fees."
The Professional plan is $39.99 per month, plus additional selling fees. If you're planning on selling a high volume of items, this is the plan to go with. It also includes additional features like the ability to use third-party integrations to bulk upload product listings, quality for top placements in search, create ad campaigns, and more.
What Are Additional Selling Fees?
When it comes to "additional selling fees," these are important to pay attention to.
These might include referral fees paid out to affiliates who drove traffic to you, which typically start at 5% but can be much higher. See the chart breaking down current referral fees in 2022 here.
You can see the first few categories and their referral fees here:
If you choose to use Amazon's Fulfillment services, there are fees to keep in mind here. This is based on weight and starts at a fee of $2.92 per unit. There are also storage fees starting at $0.75 per cubic foot for standard items or $0.48 per cubic foot for oversized items. See the costs here.
Other potential fees can include:
Inventory fees for those using Amazon's Fulfillment Centers
High-volume listing fees (which apply to listings after your first 100,000)
Refund administration fees (you'll get a refund from the referral fee you paid, but you have to pay a refund fee of either $5 or 20% of the fee, whichever is lesser
How to Sell on Amazon: Step by Step
Ready to get started selling on Amazon? We'll walk you through the process of setting up your account and getting your products ready for sale.
1. Create an Account
First, sign up for a seller account through Amazon's Seller Central. You can do that here.
At this stage, you'll be asked to share personal and business information, and submit identifying documents.
You'll need to share a valid government-issued ID, a recent bank account or credit card statement, a chargeable credit card, and your mobile phone number.
Good news: In many cases, your account can be approved in 24 hours or less.
2. Choose Whether You Want to Use the Amazon Fulfillment Center
Think about whether or not you want to use Amazon's Fulfillment Services.
There are some benefits. These items can become available for same-day or next-day shipping because they're already at Amazon, which means you'll show up in more searches when customers have a time limit. You also won't have to worry about shipping out orders at rapid speed, reducing day-to-day work in that department at least.
It does, however, come with added costs that we've already discussed. So make sure you're taking a look at profitability and the pros and cons to make sure it's right for you.
3. Set Up Product Listings
Product listings are going to be everything here.
Individual accounts (which we don't recommend) only allow for manual, one-at-a-time uploads.
Professional accounts, however, give you the following options:
If you're a reseller of a product that's already on the platform, find the product and "match it" and then share information about your pricing and shipping speeds
Uploading listings manually and one at a time
Using txt files to upload bulk product listings at once (note that these must be formatted correctly)
Finding integrations that work with your eCommerce platform to sync your inventory to Amazon; Shopify has an integration available here

You can edit your listings at any time, including changing their product descriptions, inventory numbers, or pricing.
When possible, using an integration with your core eCommerce platform is often the best way to go. Everything is automated, and you don't run the risk of selling out on one platform before you can update inventory on the other.
Start Testing Ad Campaigns
Here at Disruptive Advertising, we take a slightly unconventional approach for an ad-focused agency when it comes to Amazon.
We focus most heavily on the organic listings, making sure that they're in good order to drive massive sales for your business.
We do, also, recommend getting started with ad campaigns on the platform. Amazon's ad system will allow you to reach more users who are either demographically a good fit or who are already looking for items like yours. It can give you a major boost in visibility, and thus sales.
And if you're worried about cost, we can actually get started with as little as 1-3k a month in ad spend here. There's plenty of room to grow long-term.
Learn more about Amazon Ads and our services here.

Best Practices Selling on Amazon
Your account is set up and ready to go! We want to leave you with a few best practices that will ensure that your account is in a good starting place to make sales.
These are the best practices we absolutely recommend:
Make an ongoing effort to collect reviews.
Reach out through email after the customer has received the item. Let them know you're a small business and would love their honest feedback. This can increase reviews significantly, which increases your visibility (and users' trust!) on the platform. It's one of the most important things you can do for sales.
Use Strong Product Images
You're going to want to include multiple product images for each product in many cases. The image you choose for your thumbnail should be just the product with white space around it, but you can also show the product in use or from different angles.
Always use high-resolution images that accurately reflect the color of the product.
And important, get the image sizes right. Shoot for 1000 x 1600 pixels, and use either JPEG, PNG, or GIF file formats.
See the full image guidelines from Amazon here.
Write Descriptive, Keyword-Heavy Product Listings
You want your primary keyword in the product title, and you want that same keyword and/or core variations in the product description.
This can trigger you showing up in search results, and it can make or break your success on the platform.
You can see the listing below uses a number of different keywords for the product, including "snowboots" and "women's winter boot."
And make sure that you've got all the information that customers need to purchase. Material, size, care instructions, and core features all matter. Warranty info is a plus.
Final Thoughts
Selling on Amazon can be a game-changing move for many eCommerce brands. It can send your visibility skyrocketing, helping you build brand awareness and a customer base faster than you would without it.
It does come with costs, but so does business and brand growth. In our experience (and for many of our clients), the pros absolutely outweigh any negatives.
And while it is a lot to add another platform to your list of things to manage, we can help. We have a growth-based pricing model, so we're incentivized to help you sell more through organic lists and ads. The more you make, the more we make, too— win, win.
Want to get started selling on Amazon? Get in touch with us for your free consultation today!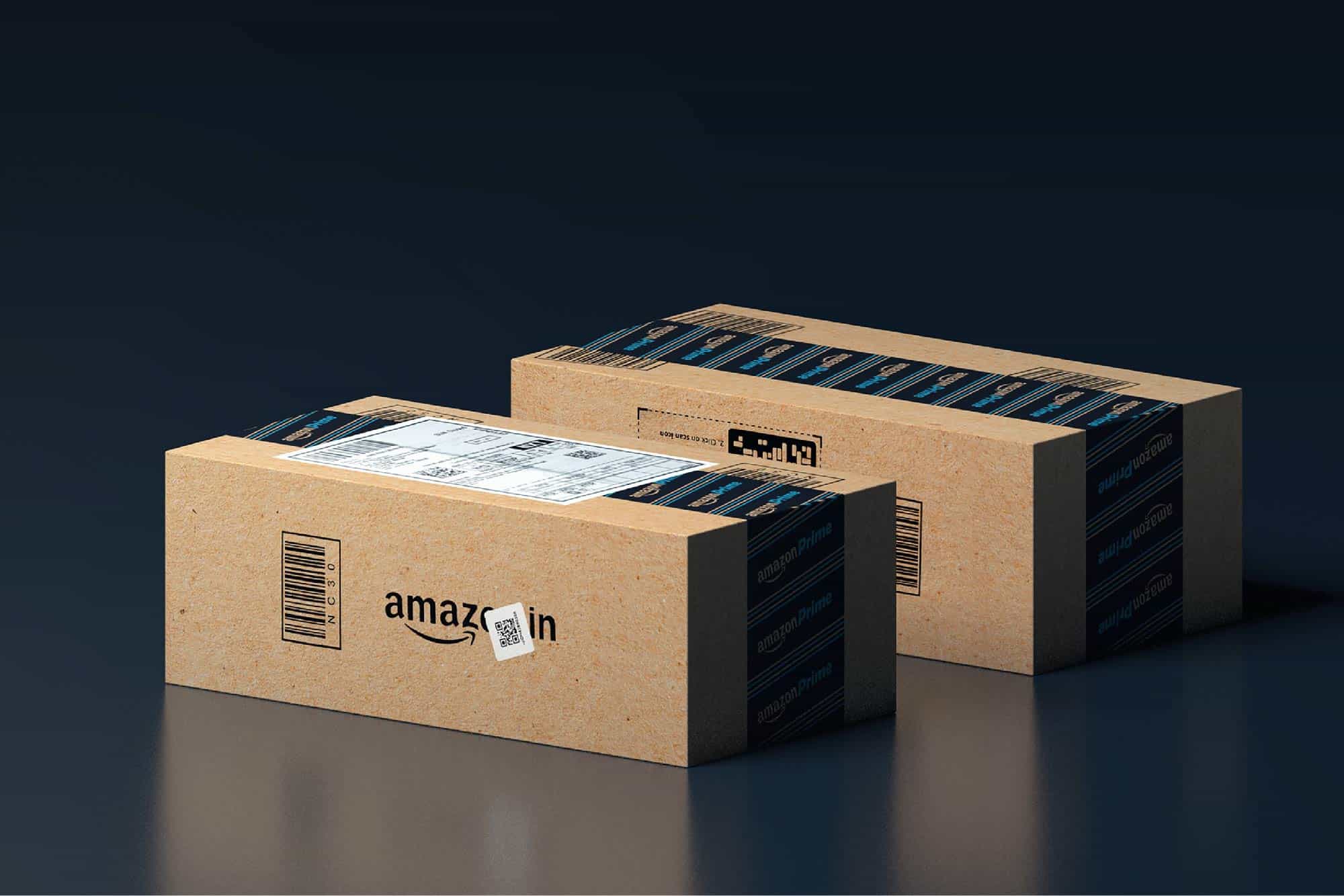 Leave a comment