The Beginner's Guide to Selling on Amazon in 2023
by Joseph Jones • August 22, 2023
With millions of active customer accounts, Amazon has become a global e-commerce singularity. For individuals and businesses alike, starting an online store through Amazon provides an opportunity to reach a massive customer base.
For beginners, navigating the Amazon marketplace can be daunting due to its sheer size and complexity. However, with the right approach and understanding, selling on Amazon can be a highly rewarding venture.
Our Amazon Specialist team has helped us in crafting this guide to help beginners since they've been working with Amazon seller accounts for years. Their input was super helpful in crafting the key points below, so you know you'll be getting the best insights possible to quickly pick up selling on Amazon!
In this guide, we will answer some common objections to using Amazon as a sales platform, and then delve into the step-by-step process of how to sell on Amazon. We will cover various essential aspects such as product research, account setup, marketing strategies, customer service, and more.
Ready for the fun?!
Common Objections
Before we delve into how to start selling on Amazon, let's briefly address some common objections to using Amazon as a sales platform.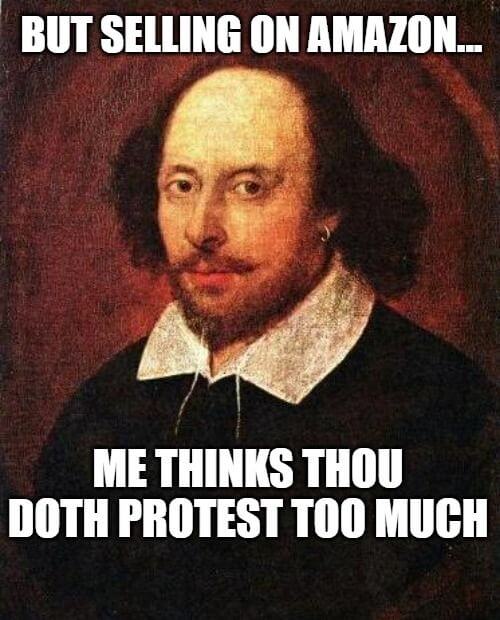 My industry is flooded on Amazon, or the competition is high. While this may be true, Amazon has now surpassed Google as the site where consumers perform most searches for products. Odds are, as long as people are searching for your product online, Amazon is one of, if not the most viable way of reaching them.
The costs are too high. We will cover costs associated with a seller account on Amazon later on in this guide, but it might not actually be as expensive as you may think. As long as you are continuing some degree of profitability, your Amazon store can be seen as a way to build brand awareness and hopefully drive more traffic to your own website.
There is too much to keep up with. If you are already managing an eCommerce business, having to bring on an additional platform can seem like biting off more than you can chew. Fortunately, Amazon works with many third-party software partners that can automate a myriad of things for you. There are even reputable advertising partners, ourselves included, that can manage your campaigns for you!
You Need to Sell on Amazon
A quick search in Google for "home exercise bike" will get you a long list of different product sites, or maybe review sites, and product ads.
A search on Amazon, however, makes it easy to compare top products and prices and see ratings right away. There aren't blocks of text that feel overwhelming and too many links to click out— just results.
Sometimes customers will come to Amazon just to check the reviews for a product they're already considering. In other cases, they'll use Amazon for product discovery. 
91% of consumers who have been Prime members for at least two years said they only considered using Amazon when making their last purchase. That's huge. If you're not on the platform, you're missing out. 
And the reality here is that if you aren't on Amazon, at least some of your competitors are. They'll be the ones who get both this sale and recurring sales. You can lose good-quality customers permanently if you aren't using the platform. 
How to Sell on Amazon
Old Shakes was right–and as you can see, there is no hurdle that can't be overcome. So, having addressed some of those common objections, let's take a look at proper steps for starting an Amazon store, shall we?
1. Conduct Thorough Market Research
The foundation of successfully selling stuff on Amazon lies in the research. Before diving into a particular niche or product category, conduct in-depth research to identify profitable opportunities and understand the demand for your products in terms of search volume, monthly sales, and profit margins.
Start by brainstorming product ideas that align with your interests, expertise, and market demand. Websites like Jungle Scout, Helium 10, and AMZScout offer tools for analyzing market trends, keyword search volume, competition, and estimated sales data. Using these tools, try to find a product with a healthy balance of demand and relatively low competition.
2. Choose the Right Amazon Seller Account
To set up your account, visit the Amazon Seller Central website and follow the registration process.
As a beginner on Amazon, you have two primary options for a seller account: Individual and Professional. The Individual account is suitable if you plan to sell a limited number of items each month (40 products or less), while the Professional account is more suitable if you plan on being a high-volume seller. Although the Professional account has a monthly fee, it offers access to valuable tools and features that can aid in your selling journey.
Our Amazon experts highly recommend a Professional account for most clients since you get more out of the experience and can sell more than 40 products per month.
3. Understand Amazon's Rules and Policies
Rules, rules, rules! Sorry but like anything in life, there are rules. The good thing is that they can help you to avoid the pitfalls of NOT knowing what they are.
Familiarize yourself with Amazon's rules and policies (you must be signed into Seller Central to use the link) to ensure compliance and avoid account suspension or penalties. Key areas you'll want to focus on include product listing guidelines, pricing regulations, customer service requirements, and shipping policies. Keep yourself updated on any changes to Amazon's policies, as they may evolve over time.
4. Optimize Product Listings for Visibility
An optimized product listing is essential to attract potential customers and convert them into buyers. Your product listing should include high-quality images that showcase your product from various angles and provide clear product details.
Craft persuasive and keyword-rich product titles and descriptions, incorporating relevant search terms to improve your listing's discoverability. Consider using backend search terms to include additional relevant keywords that might not fit in the visible listing.
5. Set Competitive Pricing Strategies
Pricing is a crucial factor in the Amazon marketplace, where customers are often price-sensitive. As a beginner, it is essential to strike a balance between competitive pricing and maintaining a profitable margin.
Research competitor pricing, consider your production and shipping costs, and analyze your product's perceived value to determine an appropriate pricing strategy.As with most components of Amazon selling, there are third-party programs out there that can help you price things correctly, like repriceit.com.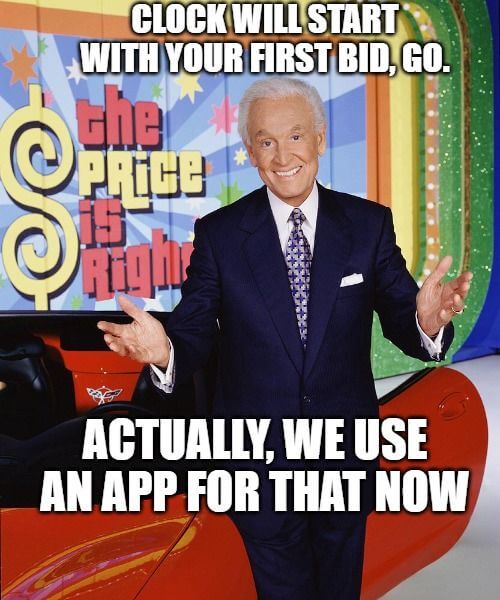 6. Manage Inventory Efficiently
Efficient inventory management is critical to meeting customer demands and maintaining high seller performance metrics. Stockouts can lead to missed sales opportunities, while overstocking ties up capital and increases storage fees. Utilize inventory management tools such as RestockPro or SellerMobile to monitor and replenish inventory levels proactively. 
7. Leverage Fulfillment by Amazon (FBA)
Fulfillment by Amazon (FBA) is a service that allows sellers to store their products in Amazon's fulfillment centers. Amazon takes care of order processing, packaging, and shipping on behalf of the seller. FBA not only streamlines your operations but also grants you access to Amazon Prime customers, increasing the visibility of your products and potentially boosting sales.
Consider using FBA, especially if you are just starting and want to focus more on product quality and marketing.
8. Implement Effective Marketing Strategies
To stand out in the competitive Amazon marketplace, you need to implement effective marketing strategies. Start with optimizing your product listings for relevant keywords to improve organic search visibility.
Also, consider running Sponsored Product Ads through Amazon to promote your products in prominent positions within search results. While running these ads will require allocating a budget and consistently monitoring campaign results, doing so can lead to a windfall in your visibility.
Amazon has a boot camp for running sponsored product ads that will educate you on how to best use them, such as how to analyze ad metrics and make strategic adjustments accordingly. If it seems like too much to bite off all at once, hiring an agency can be a great way to ease into the digital marketing space. 
9. Utilize Social Media and Influencer Marketing
Expand your reach beyond Amazon by leveraging social media platforms and influencer marketing. Create engaging content related to your products and share it across various social media channels. Collaborate with influencers in your niche to endorse your products and drive traffic to your Amazon listings. Social media can also be a valuable platform for engaging with customers, addressing inquiries, and building brand loyalty.
10. Provide Excellent Customer Service
Customer satisfaction is paramount on Amazon, as positive reviews and feedback contribute significantly to your success. Prioritize excellent customer service by responding promptly to inquiries, resolving issues with professionalism, and going the extra mile to ensure a positive shopping experience. Address negative feedback constructively and take steps to improve any shortcomings.
Selling Amazon Restricted Products
Whatever you do, don't risk your Amazon store by attempting to list or sell restricted items without having permission to do so. If it sounds crazy that you can get permission to sell "restricted" products, read on to see how that works.
Understand Amazon's Restricted Products: Amazon imposes restrictions on certain products to ensure safety, compliance, and customer satisfaction. Restricted products include items with legal restrictions (e.g., prescription drugs), those requiring professional certifications (e.g., some beauty products), or those that pose potential risks (e.g., hazardous materials).
Apply for Approval: If you intend to sell restricted products, you must apply for approval from Amazon. Head to Seller Central, navigate to the "Add a Product" section, and check if your product requires approval. Follow the application process, submit any required documentation, and await approval.
Obtain Required Certifications and Documentation: Some restricted products necessitate specific certifications or documentation to prove authenticity and compliance. Ensure that you possess the necessary permits, licenses, or certifications before listing such products on Amazon.
Maintain Compliance: Regularly review and update your product listings and documentation to ensure ongoing compliance with Amazon's policies. Failure to maintain compliance may result in the removal of your listings or account suspension.
Now You Know How to Start Selling on Amazon!
Knowing how to sell on Amazon means you too could be reaping the rewards of this fantastic platform. Selling on Amazon offers immense opportunities for growth and success whether you are new to selling online or have been running your own store for a while. By conducting thorough product research, setting up the right seller account, understanding Amazon's rules, and optimizing your product listings, you can lay a solid foundation for your Amazon business.
With dedication, adaptability, and a customer-centric approach, you can navigate the Amazon marketplace with confidence and achieve your selling goals! But remember, you don't have to go it alone! Disruptive is here to help with all of your marketing needs–whether that means helping you get set up, or providing ongoing Amazon marketing. Reach out for a consultation today!