Want to Excel in 2018? Check Out These Handy Marketing Resources!
When wanting to improve our lives, what do we turn to? Do we search for useful online articles? Do we visit the local bookstore and browse through books relating to the topic? Do we visit a trusted friend or a successful person in the field for advice?
Marketers can also find helpful marketing resources to improve their trade. Want to learn more about social media, content marketing, customer services or business strategy? There are at least 50 different books, websites or gurus ready to give you some advice!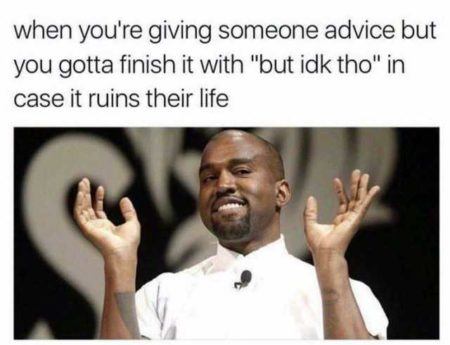 Because this is true and there is so much out there, it has never been easier to be well-informed, educated and inspired. To help you out, I have pulled together marketing resources you can use to make the most of all your marketing endeavors!
Marketing Resources to Try!
Is reading articles not your thing? That is okay! Below are some marketing resources that you can instantly install, try out and implement anywhere in your marketing efforts! Let's take a gander…
Making the Most of Your Marketing
In addition to having the right marketing tools and resources, it's also good to have a toolbox full of ideas and concepts you can use to get the most out of your marketing. While the following articles aren't marketing resources in the classic sense like the tools above, they can be an invaluable source of ideas and inspiration.
7 Creative Marketing Ideas And Strategies For 2018
In this article, John Lincoln, CEO OF Ignite Visibility, covers seven of the major creative strategies to incorporate in 2018 including Chatbots, integrated voice search, content and more! Ever done a 360 video?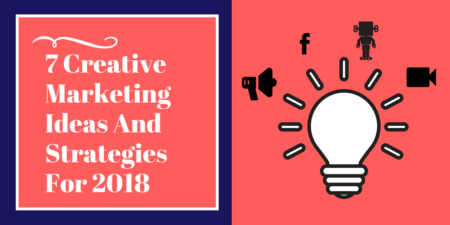 Why not give it a try with his recommendations?
Being the head of a digital marketing team is not an easy job. This type of work requires a lot of creativity and outside-of-the-box thinking. But with volumes and volumes of small tasks to conduct, it's not easy to keep your team open to creative inspiration.

This article helps you learn ways in which you can nurture creativity within your teams and in your own digital marketing strategies for 2018!
What Creativity in Marketing Looks Like Today: Harvard Business Review
Historically, the term "marketing creative" has been associated with the words and pictures that go into ad campaigns. But, marketing has become more complex and rigorous for businesses.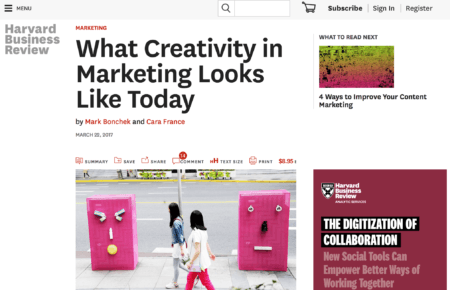 This article gives you some creative and thoughtful ways you can redefine creative for your business campaigns for the modern world!
How to Stick Out from The Competition
No matter what industry you're in, it's easy to get overwhelmed trying to find ways to get business when you think about the competition out there. Sometimes you have to just take your eyes off of the competition and focus on what's in front of you. YOUR BUSINESS.
In this article, Jasmine Star shares some amazing tips on how you make your business shine! From repurposing a simple strategy to innovative brainstorming, Jasmine gives you practical tips on how you can share your strengths, character and brand well.
8 Creative Strategies to Take Your Brand to the Next Level
Employing a creative strategy to get your company's brand noticed can go a long way in increasing your business' profits. In today's world, customers resonate and connect with brands that share their same values, thoughts and feelings. If you relate, they will buy!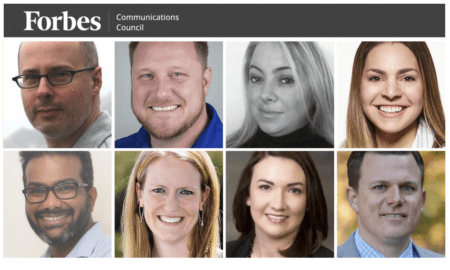 In this article, members of the Forbes Communications Council share strategies they have used to drive their organizations brand creatively, so why not learn from some of best and brightest?
7 Insanely Creative Business Plan Templates
A generic business plan sample with your details just dumped in isn't going to wow anyone and it's not going to inspire you on a regular basis. Updating and referring to your plan on a regular basis can drive better decision making and help keep your focus clear.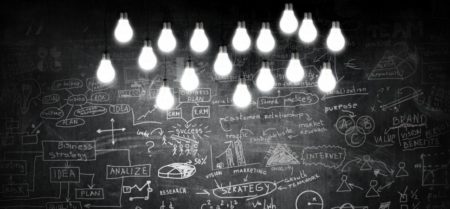 An amazing business plan is critical for growth, customers, staff and investors, so learn how you can share your company's vision creatively with this article!
64 Creative Marketing Ideas to Boost Your Business
Ever get in an uncreative rut? I think we have all been there. To get out of this mental state, this article is a great way to kick start your marketing strategies with 64 creative marketing and advertising ideas!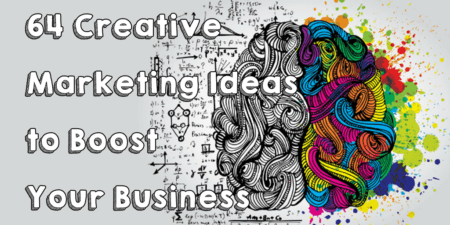 Giving you ideas in social media, urban marketing, contest marketing and more, this article shows you how to get the creative juices flowing across all the moving pieces of your strategy!
Creative Strategy and the Business of Design
Creatives get various demands and design requests from clients, but there's this exact same request hidden in all of it: "Solve my problem."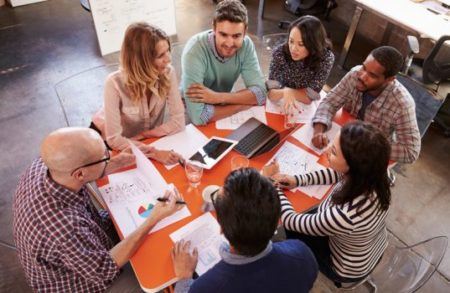 In this article, Douglas Davis explains the need to explore the words behind the pictures and discusses the business objectives involved in creative problem-solving.
How to Think Like a Creative Director
When most people think of a creative director, our minds directly go to fictional characters like Don Draper from Mad Men. Unfortunately, creativity is more than just visuals—it also incoporates a plan that harnesses the talents of writers, art directors, designers and producers.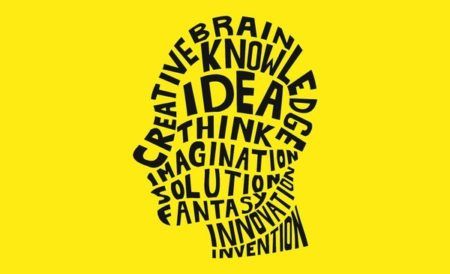 Want to learn how to utilize a creative directing brief? This is the marketing resource for you. We all know that good advertising is based on strategy and this article helps you move beyond the visuals and helps you collaboratively think like a successful creative director.
23 Social Media Marketing Tools that Will Give You an Unfair Advantage
Social media continues to be one of the most-cost effective online marketing strategies, so what tools can you use to optimize and manage your posts?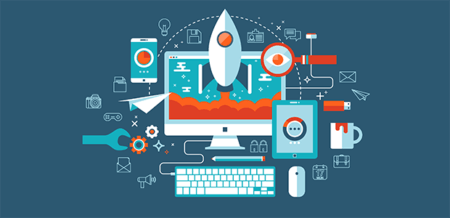 This article gives you a large list of different tools that can make all the difference in the world to your efforts! Why not get some help, right?
50 Creative Social Media Posts Ideas
If you are anything like me, sometimes you struggle to come up with social media post ideas!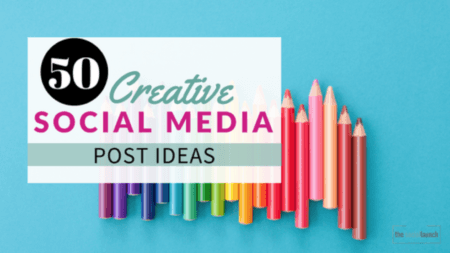 Whether it's being in a creative rut, feeling like you have talked through everything, or feeling like you are swimming with the rest of the companies you are competing with, this article helps you shake off the dust and gives you prompts on post topics.
5 Steps to More Creative and Effective Social Media Campaigns
Sometimes to achieve your business goals, you need a creative plan. This article helps you boost your social media campaigns by thinking like a CMO and making plans to navigate the future.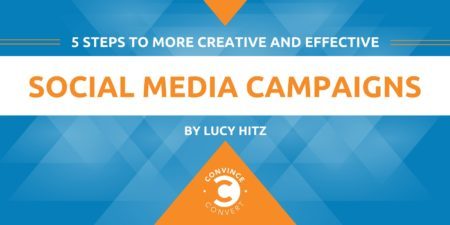 Need to shake up the way you think about social media campaigns outside of hashtags, private account follows, etc? This is the article for you!
Instagram Announced a New Algorithm…Here's How I'm Using It for My Business
Just when you feel you got the hang of your Instagram social media calendar, how to optimize your posts, etc, Instagram just goes and changes the algorithm! BOO!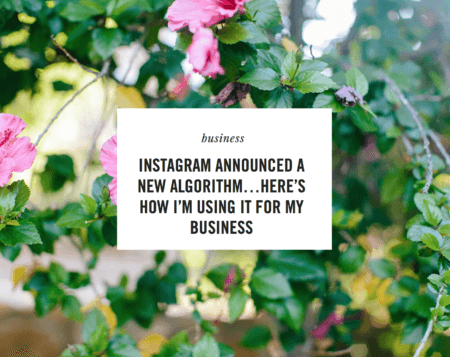 The one tricky thing about social media is that there are more things to consider than just content alone, you need to understand the algorithms, rankings and technology behind the platforms as well. This article shares an insightful video on what the changes are and how you can use them for your benefit!
9 Social Media Goals You Can Set for Your Business (and How to Track Them)
It's always great to see what objectives you are trying to accomplish in your different marketing campaigns, including social media. If you are at a lost for the "why" of your social media efforts, this is a great article that covers the basics of metrics, goals and objectives you can have for social media.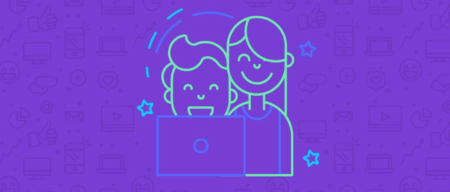 Want to improve your brand awareness? This article breaks down the metrics you should measure and how to best track them. This is a great refresher marketing resource you can use to realign your goals!
15 Marketing Tools You Need to Dominate Your Social Strategy
There are a lot of tools you can use to manage your social media efforts and Neil Patel shares a super interesting article that covers a lot of them.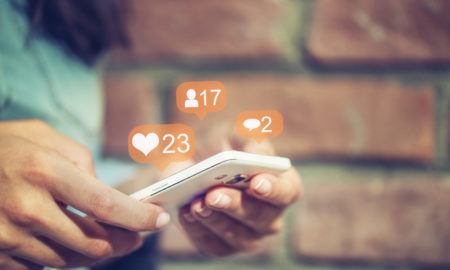 Since a lot of those programs and platform tools are out of date, he gives you a "must haves" list of marketing tools you should have for your social media!
Free Social Media Templates for Excel
Planning your social media content in a template can help ensure the success of your marketing campaigns, keep writers and other content stakeholders accountable and provide clear communication between teams—not to mention organizing your publishing schedule and saving time.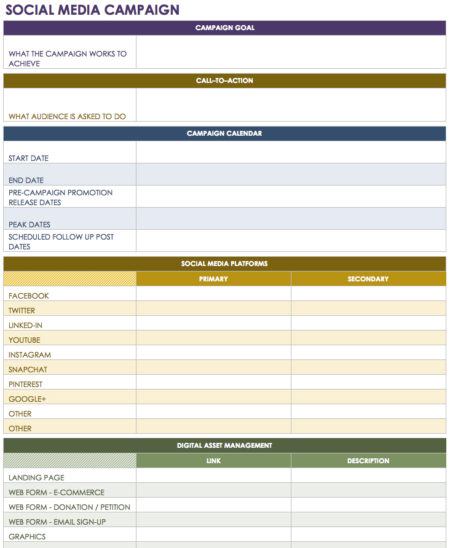 In this article, you will get a ton of free social media planning templates, including templates for strategy and planning, content calendars, influencer marketing, plus auditing and reporting. Who doesn't love free and helpful things?
Don't Silo Me, Bro: Integrating Content Strategy Across Disciplines
Unfortunately, one of the flaws of humankind is our need to box and label things. Content marketing is one of those things that we limit to infographics and articles, but boy is it so much more than that!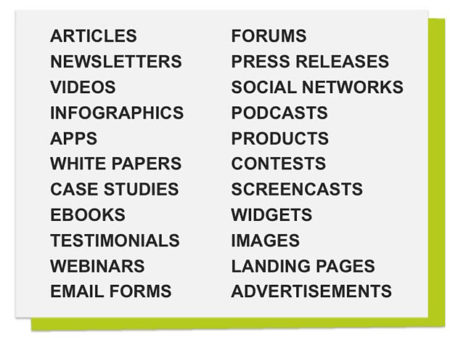 In this article, the author identifies three main ways we might systematically bucket "content strategy" into one "thing" and how that limits markets. They then provide actions you can take to overcome these limitations and make content work for you!
11 Social Media Tools Every Content Creator Needs
When trying to manage and create social media content any tool is helpful if it will help streamline the process. There are tons of new tools coming out to help with posting time, calendar plannng, content creation and beyond.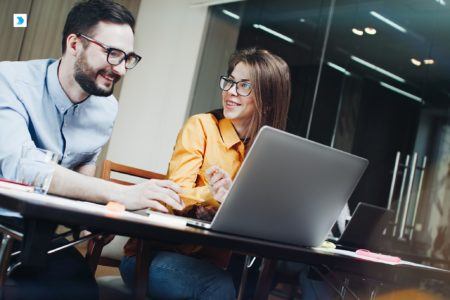 This article helps you take a quick look into some of the helpful social media tools you can use to help share your content quickly, efficiently and creatively.
50 of the Best Email Marketing Designs We've Ever Seen (and how you can create one just as good)
Email marketing is not dead. So, how better to learn than to take a look at how the pros did it? I am a strong believer is taking in inspiration, examples and reverse-engineering things for your own business, brand and budget.

In this article, Canva takes a look at email marketing campaign elements you can easily implement like color choice and attraction, animations as well as keeping messaging direct and simple.
Content Repurposing Ideas: The Periodic Table of Content
Do not start snoring yet because this "periodic table" is pretty nifty! In this article, you are given a creative periodic table of options for content repurposing! Learn how you can break down bigger content pieces into bite size projects or learn how to combine smaller content pieces into something bigger!

This article helps you think out of the box and gives you tool on how you can stretch your already created material!
How to Promote Your Blog With 107 Content Promotion Tactics
Think you have a stellar blog but you feel like it's not getting the attention it needs?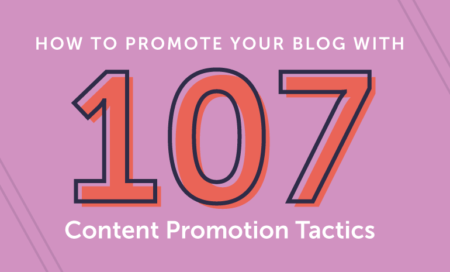 This article has the answers on getting your content the hype it deserves! From email, community outreach, paid promotions, repurposing and all social media platforms, this article gives you resources and tactics you can use to promote your stuff!
Road Map to Success: Resources to Refresh Your Content Marketing Program
No matter where we are in our content marketing careers, there is always power in reviewing the basics and looking at how we can improve our understanding of marketing concepts. Think of this article as a road map to CMI's best resources on topics where you or your team might benefit from a refresher course or an expanded view.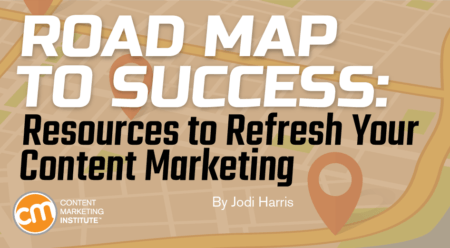 This article runs through content marketing top to bottom and helps you see everything that content marketing is…because it truly more than blogging and writing.
27 Killer Strategies for Brainstorming Blog Post Ideas
With consistency being a big factor of your blog success and search rankings, there is a pressure to keep the meaningful content coming! The problem with that is that sooner than later, you are going to feel the burnout and lack ideas as to what to write about.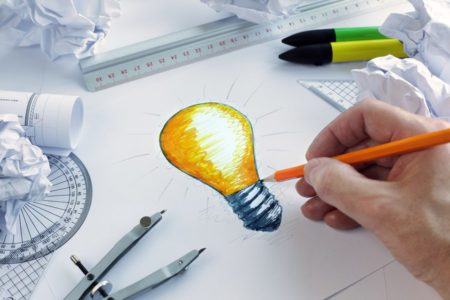 In this article, you are given 27 strategies that will help you come up with more blog post ideas to fill up that content calendar.
Improving With Marketing Resources in 2018-19
Have you found some great marketing resoures to help you improve your marketing efforts for 2018? I hope you even found some resources to consider for 2019! Although many of us are well versed in the marketing world, it's always great to emerce yourself in helpful marketing resources and materials to help expand your knowledge.
What are your marketing team's priorities in the coming months? What resources have you found and loved? Let us know in the comments.
Leave a comment