How to Craft the Perfect AdWords "Ad Campaign Cocktail" [Webinar]
by Andrea Warner • November 3, 2016
In today's busy world of online marketing, there are so many different ad types, how do you know exactly which mix of ads will work best for you?
Bring on Disruptive Advertising's expert mixologist, Craig Wakefield! In a recent Quick Class, Craig showed us how to mix up the perfect ad campaign cocktail for your business:
In this post, we're going to take a look at some of Craig's tips and tricks for mixing the perfect campaign cocktail. But first, a little bit about Craig.
Craig is a family man, loves the outdoors and has been ballroom dancing since the age of 12. He was lucky enough to meet his wife while competitively ballroom dancing. He's also no stranger to brands as large as L'Oreal and as small as Rounders MMA, a small gym in CA.
Now that you know a little about our expert mixologist, let's talk about your thirsty customers and look at the ingredients available to make your perfect ad cocktail.
Know Your Customers
Before you can start mixing things up, you need to know your customers. After all, any good bartender knows that customers come in all shapes and sizes.
They come from different locations,
Some know exactly what they want and make decisions quickly, and…
Some want help with their decision and need you to give them suggestions.
We all know that customers sit with their beverages and open a myriad of different devices. Some are Apple loyalists, while others use Android devices, all of varying sizes and shapes. Some customers order online, while others need you to be a local company.
So, to make the perfect beverage for your customers, ask yourself the following:
What does your budget look like?
What is your total company revenue?
What is your customer lifetime value? Sometimes it is ok to actually lose money on initial advertising if it means you have a lifetime customer.
Once you know your customer, it's time to start mixing!
Your Campaign Cocktail Ingredients
So, let's talk about the available ingredients for your ad cocktail. As with any beverage, they all have their different specialties, costs, and benefits. Today, we will be discussing the different Google ad types.
Here are some of the ingredients for your AdWords shopping list:
Text
Responsive
Image
Video
Shopping ads
Gmail
App promotion
Text Ads
Perhaps the most popular of all the available ads are text ads. These are text-only ads that show when certain phrases or keywords are used.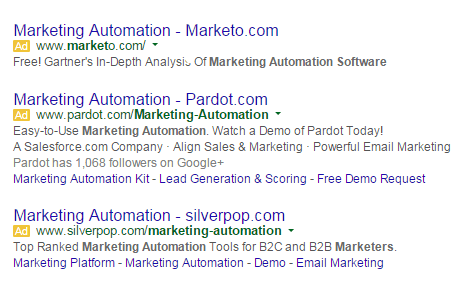 Text ads are easy to maintain and reach customers who search on Google. This is an excellent way to target customers by matching what they are looking for with your service or product.
Responsive Ads
Responsive ads are a particularly versatile. Responsive ads self-adjust to fit available ad spaces, transform into text or image, publish into websites in minutes and can show as native ads blending seamlessly into websites.

Image Ads
Next, we have image ads. Image ads are great because they show the customer your products and their benefits visually. They can be static or interactive, animated .GIF or flash format can be used, and they reach customers on websites that partner with Google.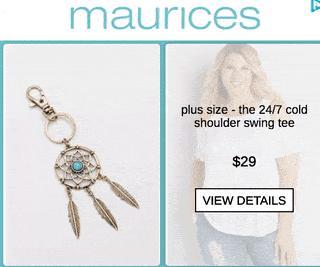 Image ads are a cheaper ingredient in your advertising cocktail as they are generally used for the customer who is less decisive, (the ones at the top of the 'beverage' funnel.) You often see this type of ad on blogs.
Video Ads
Video ads are a great way to provide a rich, engaging experience for your customer. They can run as a stand-alone or can be inserted into streaming content.
Perhaps the most familiar video ads are those we see on YouTube. These are great because they can be targeted to a specific viewer by pairing ad with video content.
Shopping Ads
Shopping ads are those that are text containing product information and pricing. These allow customers to see the product and pricing before going to your website.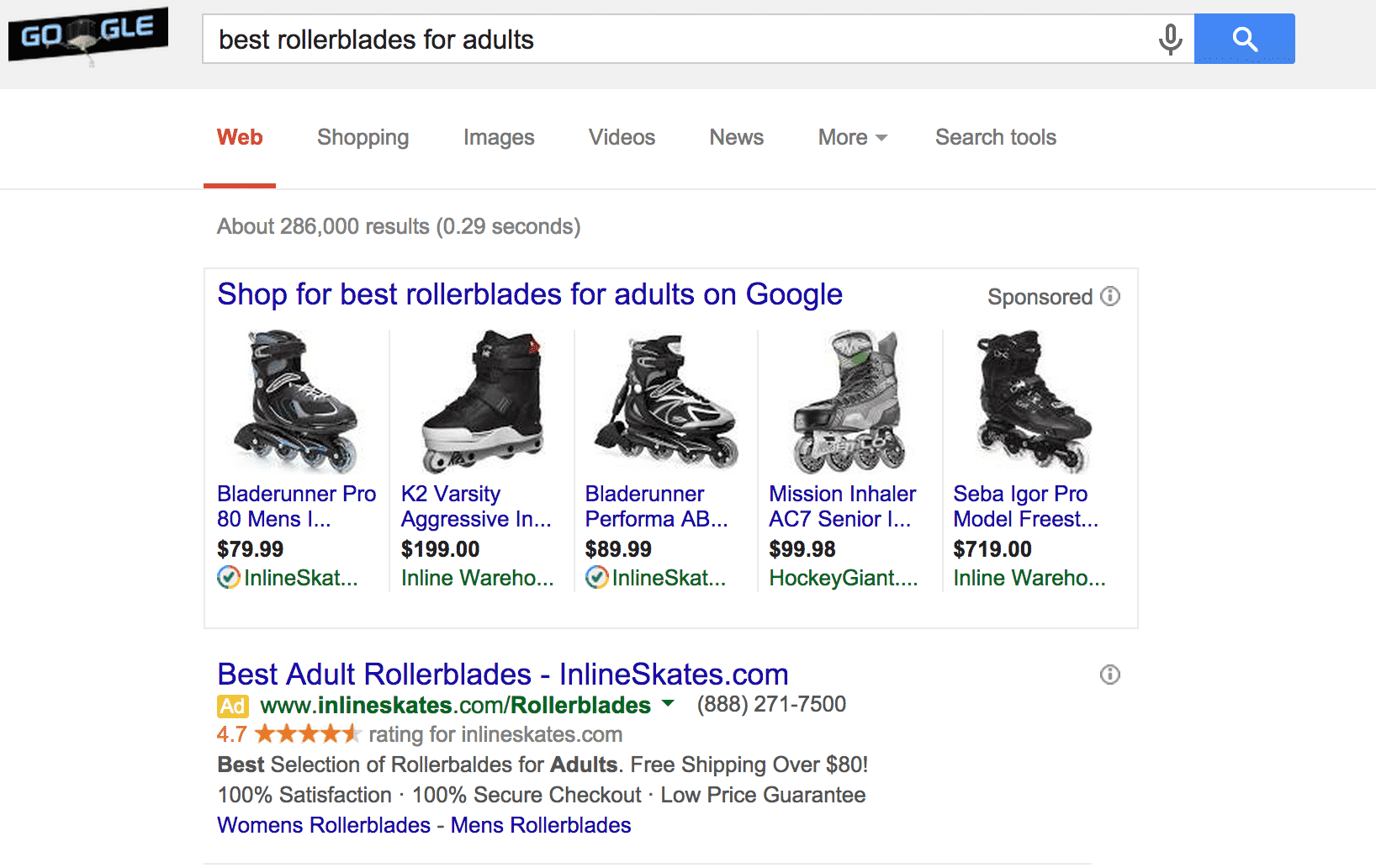 Once they click on the ad, they are sent directly to the page where they can immediately make their purchase.
Call-Only Ads
If you have a wonderful brick and mortar store, you could benefit from call-only ads.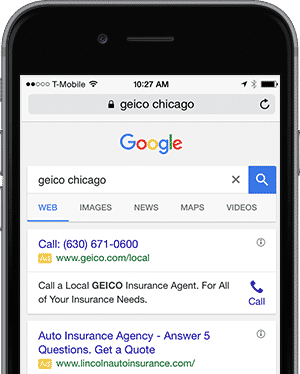 Call-only ads make it easy for customers to call your business by making your phone number one simple click. And, this is one of the ads that will only show up on devices that make phone calls. No wasting ad dollars!
App Promotion Ads
Finally, let's say you have an awesome app and you want to share it with all your incredible new friends you met while ordering your cocktail. An app promotion ad would be exactly what you need.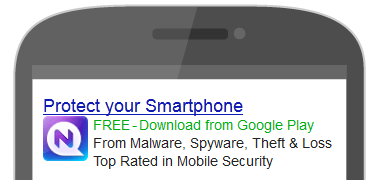 App promotion ads pop up and allow customers to either download directly via a deep link in the ad or they can be downloaded from the app store. As an added bonus, these ads only appear on devices compatible with your app!
Mixing Things Up
Now that we have our list of ingredients, let's walk through some possible 'Ad Campaign Cocktails' to see which will work best for your business.
First off, you need to ask yourself:
Who are my customers?
What tools are available to me? And…
What is the perfect combination for a customer to have thirst for my product or service quenched?
In general, the closer your customer is to the bottom of your "beverage funnel," the better your campaign cocktail will be, so let's look at bottom of the funnel customers first.
Bottom of the Funnel
Let's say you come home to find that a pipe in your kitchen is leaking. You are what is considered at the "bottom of the funnel" as a customer. You need someone now, and you need someone local.
Your search will be right to the point. No frilly umbrellas for you! Just a very specific straight "shot" when searching for help.
Reviews and offers are likely a big part of the decision-making process. A plumber with 100 five-star reviews will get your business over someone with poor (or no) reviews. You'll likely be searching on your phone and going with the first or second search result you find. The ad cocktail best suited here is a call-only ad possibly paired with a search ad.
Full Funnel
Now that you've solved your emergency pipe problem and you are at the office, you may be assigned the task of finding cloud storage for your company. You are now in the "top of the funnel" and your time to make a decision has changed significantly.
This may be a long process that requires significantly more time to make a decision. To meet your needs, ads will need to be strategically placed to be "full funnel", hitting all levels of the decision-making process, from introduction to final purchase.
Full funnel campaign cocktails use varying parts text, video, image (heavy on the remarketing, please,) gmail, and app promotion (frilly umbrellas are fine here!). Ads should appear on all devices and case studies are great, too.
Conclusion
If you know your customer, know their preferences and know the ingredients available to you, you can mix up the perfect campaign cocktail for your target customer—everybody wins!
By the way, if you'd like Craig or me to help you with your campaign cocktail, let me know here or in the comments. We'd love to help!
How do you mix up a winning campaign cocktail?