Online Advertising: A Crash Course in Marketing Your Business Online
Marketing
•
PPC
•
Site Optimization
•
Social Media
•
Jacob Baadsgaard
February 28, 2018
If you're reading this article, it means you use the internet. And, if you use the internet then it's almost certain that you have been exposed to online advertising.
But where do these ads come from? How are they so personalized? How do they work and how can they work for you?
Let me explain.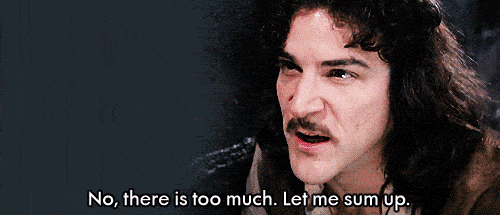 This article is your crash course in online advertising. In some ways, online advertising is very similar to more traditional marketing. I'll start with some of these familiar approaches and then progress toward more novel methods.
Display Ads
Display ads are picture-based marketing that function as the billboards of the online world. They appear when two companies attract a similar audience, so one pays the other for advertising space on their website.
For example, if I go to a website for booking airplane flights, you can bet that there will be some display ads inviting me to check out hotel deals.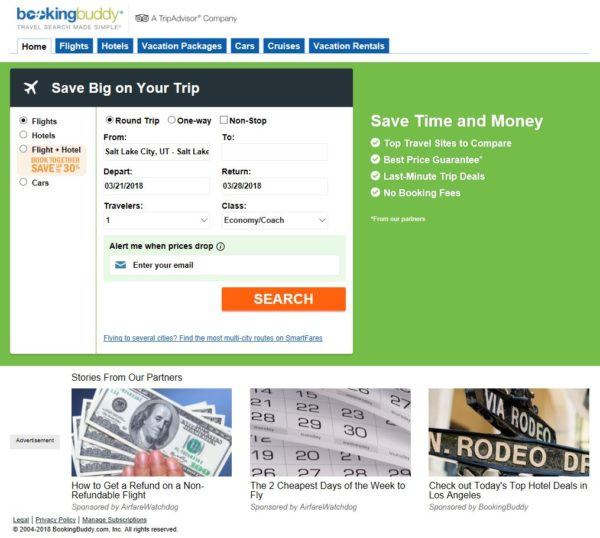 These companies know that many people who fly will also need these amenities, so they pay to have their ads placed where their target audience will see them.
The principle behind this is pretty much the same as finding a dog food ad in a Dog Fancy magazine. The power of the internet, however, allows for ads to be even more closely tailored to their viewers' situation.
In my travel example, if I picked a flight to Los Angeles, I probably won't just see a generic ad from Marriot, but rather a picture specifically of the company's closest hotel to LAX along with current prices.
Email Advertising
Advertising in your customers' inboxes is another familiar concept and works almost the same way as sending catalogs and postcards to a conventional mailbox.
When a customer purchases a product or service online, they may offer the company their email address as a way to contact them with future deals and information.
For example, after downloading a marketing webinar, they might appreciate notifications when a new webinar is available or enjoy additional information on new offers that might make them even more effective at marketing.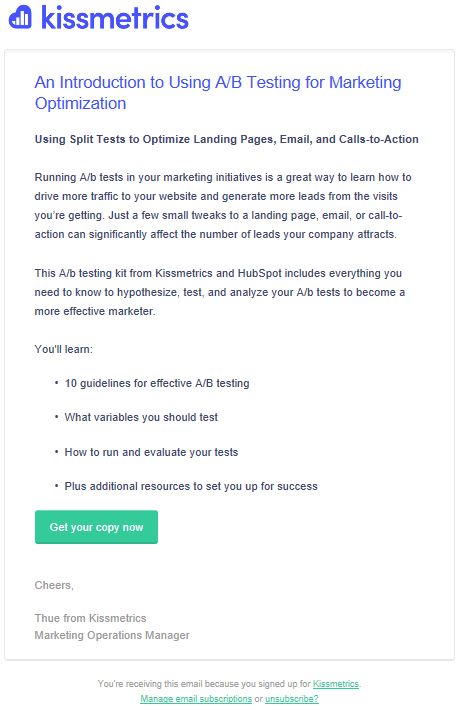 Emails like these can encourage all kinds of customer actions: buying products, redeeming special offers, reading interesting content, interacting with a page on social media or completing a survey are only a few of the limitless possibilities.
Keeping up with your customers via email is cost effective, instantaneous and reduces paper waste. What's more, there is evidence that email marketing can provide a much higher return on investment than direct mail.
Paid Social
Both of the above approaches share a common limitation, however. Your customers have to find you, either by visiting a related company's website, or by offering you their contact information.
Paid social advertising takes the opposite approach: You find your audience from amidst the vast throng of social media users.
A lot of people's internet experience revolves around social media. In fact, USA Today reported that Americans currently spend more time on Facebook than any other website.
This is good news for advertisers, because Facebook and other social media outlets like it have a lot of information on the likes, dislikes, habits, attitudes, demographics, etc of their users.
When you pay for an ad on social media you have the opportunity to select the type of person you want to see your ad. The social media platform then finds members who look like your desired audience and displays your content on their feed.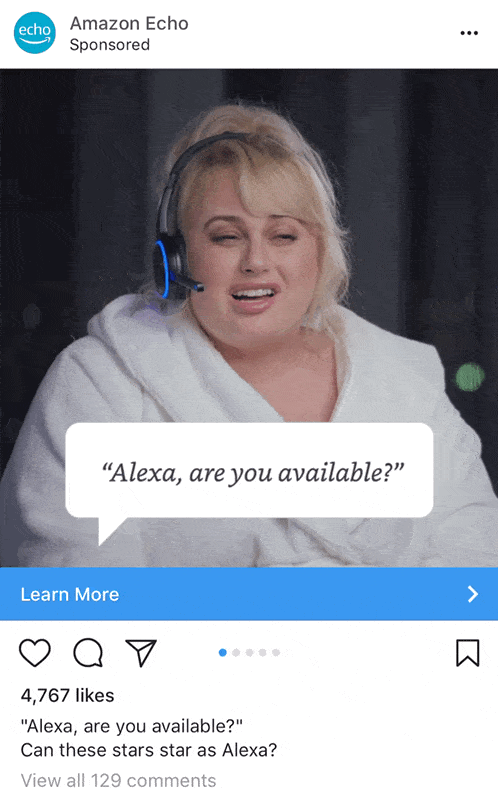 There are many different social media platforms, each with its own user demographics and advertising options, so there's probably one out there that would work for your business!
Paid Search Advertising
Although people may spend more time on Facebook than any other site, it still accounts for only 10.8% of time spent on the internet.
Internet users spend much of the rest of their time online searching. Searching for information, for products, for images, for inspiration…and for funny cat videos.
Paid search advertising is the art of ensuring that when your target audience searches the internet they find you.
The process starts when you come up with a list of keywords you think your audience would use when they were interested in your product or service. For example, if you sold pogo sticks you might wish when people searched the internet for "pogo stick for sale" that they would find your website.
Thankfully, there's an option to make this happen. It's a little more complicated than this, but essentially you go to the search engine and tell them how much you'd be willing to pay to have customers click on your pogo stick ads. Your offer is entered into a bidding contest and if you win first place then you get to display a little text ad at the top of the search results whenever somebody types the words "pogo stick for sale" into their search bar!
Since most people click on one of the first few results, this means you may get the lion's share of internet traffic to your site (yay)! Even if you didn't win the bidding war you may still rank in second or third place and still get plenty of clicks.
The cool part is that you don't have to pay at all until those clicks start happening. Every time somebody clicks, you'll get a charge from the search engine (bigger or smaller depending on how much you bid), but you'll also have a new potential customer on your site!
Using Online Marketing
These are the basic types of online advertising, but just like any type of advertising they can be either a huge boon for your company or a huge waste of money.
Turning online advertising into a good investment isn't always easy…in fact it can be tricky enough that I've devoted my whole career to helping people make the most of their online marketing. Even so, here are some of the basic principles that can assist you in turning a profit.
Know Your Audience
The key to success in online advertising is knowing your target audience…like really well.
In the movies people are always casting handfuls of flyers to the wind which rain down on overjoyed citizens.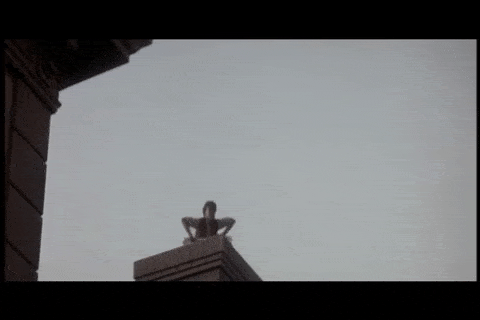 This makes for a fun visual, but in my experience, if you don't know anything about the people who are seeing your ads, don't expect an overwhelmingly positive response.
If you pay for banner ads on the wrong site then you'll never get a single click.
If you send the wrong type of messages to your email lists then they'll just find your stuff annoying and unsubscribe.
If you describe your audience too vaguely or inaccurately to a social networking platform then you'll be paying to send your ads to irrelevant people.
If you bid on the wrong PPC keywords then you may get a lot of (expensive) clicks from folks with no interest in buying what you're selling.
The opposite is equally true though. If you really research your customer base before you start marketing, you're much more likely to find (or be found by) the right people. As a result your content will be more appreciated, and your profits will increase.
Use Landing Pages
Unlike billboards, magazine ads, and mailed catalogs, most online ads result in one consistent outcome: the click.
Clicking an ad is easy for your customers, but clicks don't actually make you any money in and of themselves.
In order to translate clicks into more meaningful actions (called "conversions") you need to be thinking about the page that your click link to.
This is called the "landing page" and it needs to be just as carefully designed as your initial ads.
For example, if you put a whole bunch of effort into custom tailoring your ads to meet the needs of your audience, but clicking them just shuffles your viewers to a generic website homepage chances are that they'll feel confused and betrayed and "bounce" (leave the site almost immediately).
If you send them to an equally customized, meaningful landing page, however, that delivers on the promises of the ad and helps people know what to do next, they are much more likely to "convert."
Analyze your Data
It's all very well to talk of these advertising best practices in the abstract, but in real life it can be hard to be sure that you really have your audience's preferences pegged.
Thankfully one of the great advantages of online advertising is that the same computer that enables your customers to interact with ads also records all those interactions.
With online advertising you can get detailed reports of the number of people who are viewing your ads, clicking on them, "bouncing" off your landing pages, and converting. With a little more effort you can even set up return on investment (ROI) tracking.
This allows you to see whether your advertising campaigns are performing the way you imagined they would or not.
Test your Ideas
Analytics software not only provides you vital feedback, it also allows you to test variations on your advertisements and landing pages so that you can improve them.
For example, let's say your company provides video streaming. Your current landing page shows a family enjoying a baseball game together.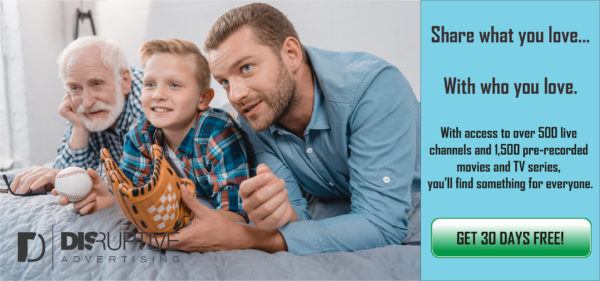 You wonder, however, if it would be more effective if you emphasized your mobile streaming, so you create this variant of your page.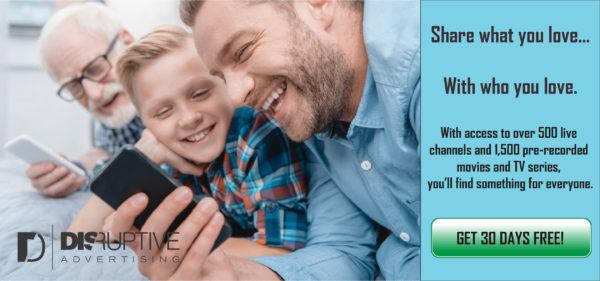 Which should you choose? Should you just guess? Of course not.
In a situation like this, you can set up what's called an A/B test. You make both versions of the landing page and then half of the people who click your ad are sent to one version and the other half are sent to the other.
Over time, you can use analytics software to help you decide which is performing better and you'll learn what your audience's preferences really are.
You can (and should) repeat this process again and again to refine every aspect of your ads, your landing pages, and even your website. By following this pattern, you can continue to grow and discover new things about your audience in order to deliver the most effective marketing possible.
Summary
Online advertising has become a marketing staple in today's economy and—even if you're feeling behind the times—it's never too late to start.
I invite you to continue reading some of my articles for entry-level online marketers and, of course, I'm here to help if you need it! (if you'd like to talk to me directly, let me know here!).
Have you tried online advertising? What was your experience? Have any advice for someone who is just getting started with online advertising? Leave your thoughts in the comments.
Leave a comment