What is B2B Marketing? How to Start Marketing Your B2B Business
Business
•
Marketing
•
Ana Gotter
July 18, 2018
Business isn't personal.
We've all heard that phrase…but anyone who has ever had a job (let alone owned their own business) can tell you that the phrase is wrong. Business is personal. Even if you've been laid off because of a budget or had a contract severed because of a bottom line, it still feels personal.
If you gift wrap this challenge with a bow on top, you get B2B marketing. You need to sell to real people with wants and needs, while still appealing to the bottom line of their business.
In this post, we're going to take a close look at B2B marketing and the best platforms and practices to help you succeed with your campaigns.
What is B2B Marketing?
B2B marketing (or "business to business" marketing) is a unique entity. Decision makers are different from standard consumers. They have different pain points that you'll need to appeal to, and the decision process is a monster of it's own.
Because there are so many differences between B2B marketing and "standard" B2C marketing, it's important to differentiate between the two. Only by focusing specifically on B2B best practices will you be able to create successful campaigns.
You can read more about the key differences here, but here's a quick version:
The B2B sales process is much longer, with more people involved, more research being done, and more criteria needing to be met before purchase
B2B focuses more on logic and bottom line, while B2C almost exclusively goes for emotional appeal
Developing long-lasting interpersonal relationships matter more in B2B
The long and short of it is, to succeed at B2B marketing, your marketing needs to be much more in depth and logic driven than it would need to be for a B2C campaign. The stakes are higher, so your marketing needs to be better, too.
The B2B Marketing Platforms You Need to Be On
It's not an overwhelming surprise that a phone answering service will have a little more difficulty building a big following on Instagram than a trending restaurant or a popular boutique. The reverse would be true, however, on LinkedIn, highlighting the importance of finding and focusing on the right marketing channels for your business.
As a result, there are four main platforms that almost all B2B businesses should prioritize. There are exceptions; commercial real estate agents, for example, should also likely add Instagram to their list. That being said, these are the channels that will benefit most B2B businesses most consistently.
Google AdWords
Google AdWords is a PPC platform that shows your ads to users looking for products, brands, or content like yours.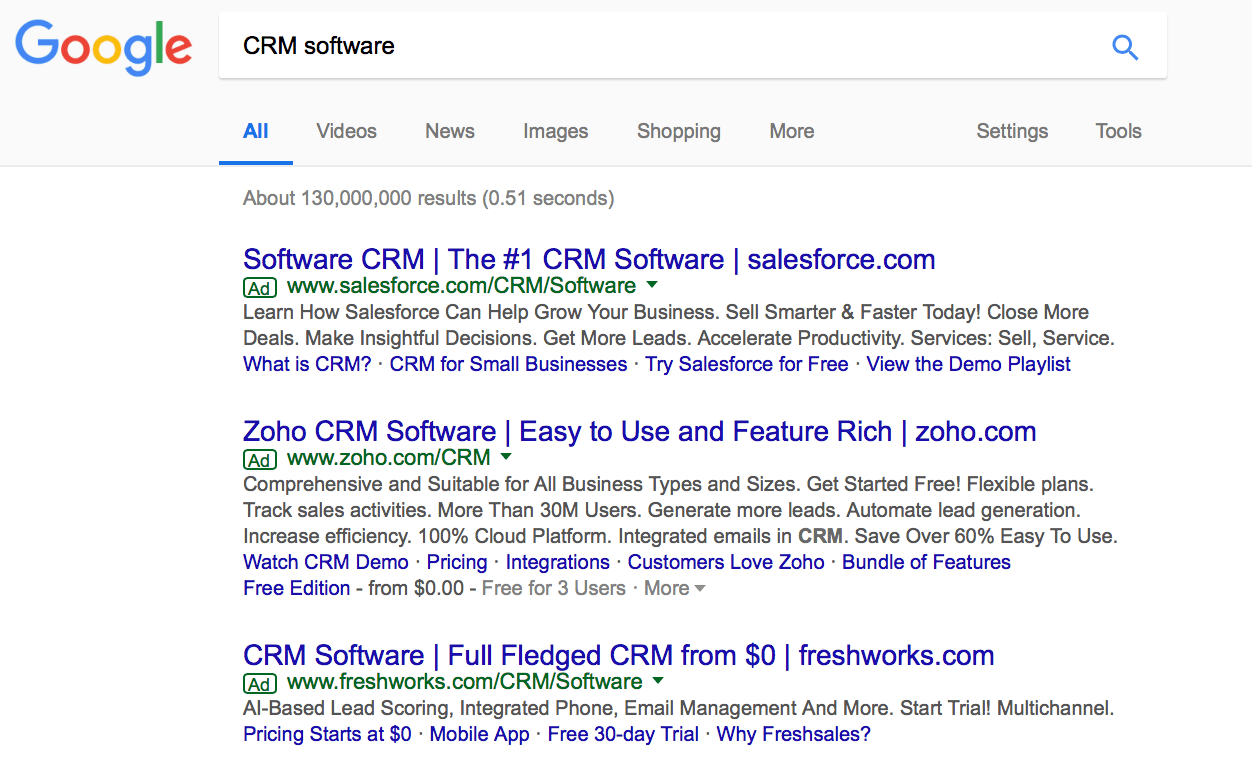 AdWords allows you to get in front of potential customers who are actively in the research stage and—by getting your ad at the top of the search results—it gives you a better chance of getting that conversion.
LinkedIn
LinkedIn is the biggest professional social networking site. It's like Facebook-meets-job-fair. People are actively looking to connect on LinkedIn for mostly professional purposes (looking at you, creepy dudes messaging single women) and many are excited to build partnerships, hire contractors, or find new solutions that work well for their business.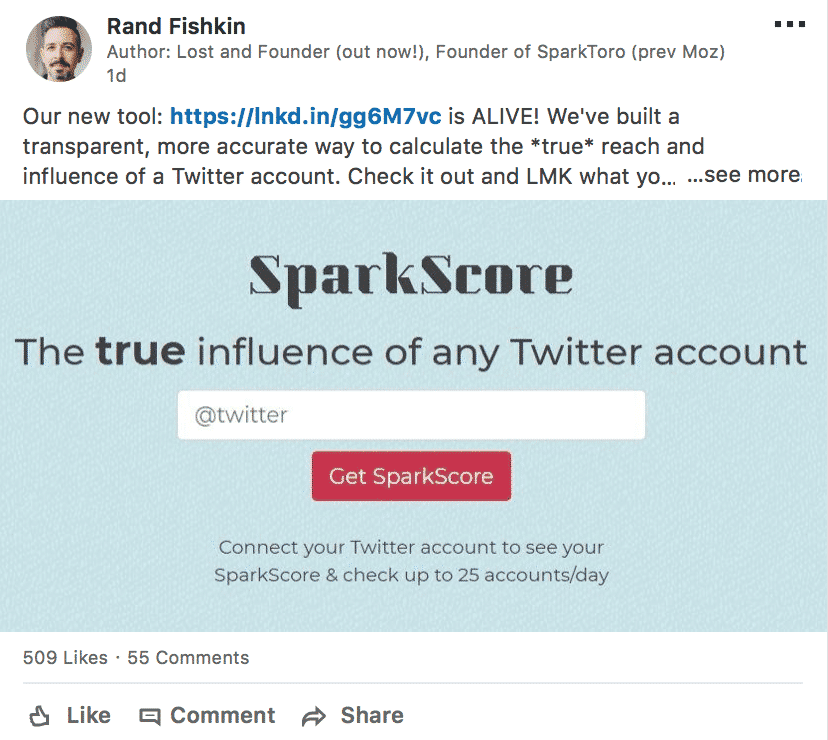 In addition to organic marketing on LinkedIn—which includes networking, sharing content, and participating in groups—you can also run LinkedIn Ads. You can have great success here as a B2B business with the right targeting in place. Learn more about LinkedIn Ads here.
Facebook
Traditional social media marketing can be a little tricky for B2B businesses, because customers aren't always rushing to interact with them. That being said, it's still important to have a Facebook at the least. It's one more place where you can get reviews and provide customer service through live chat and it can be a valuable touch point when users are asking their friends and colleagues for recommendations.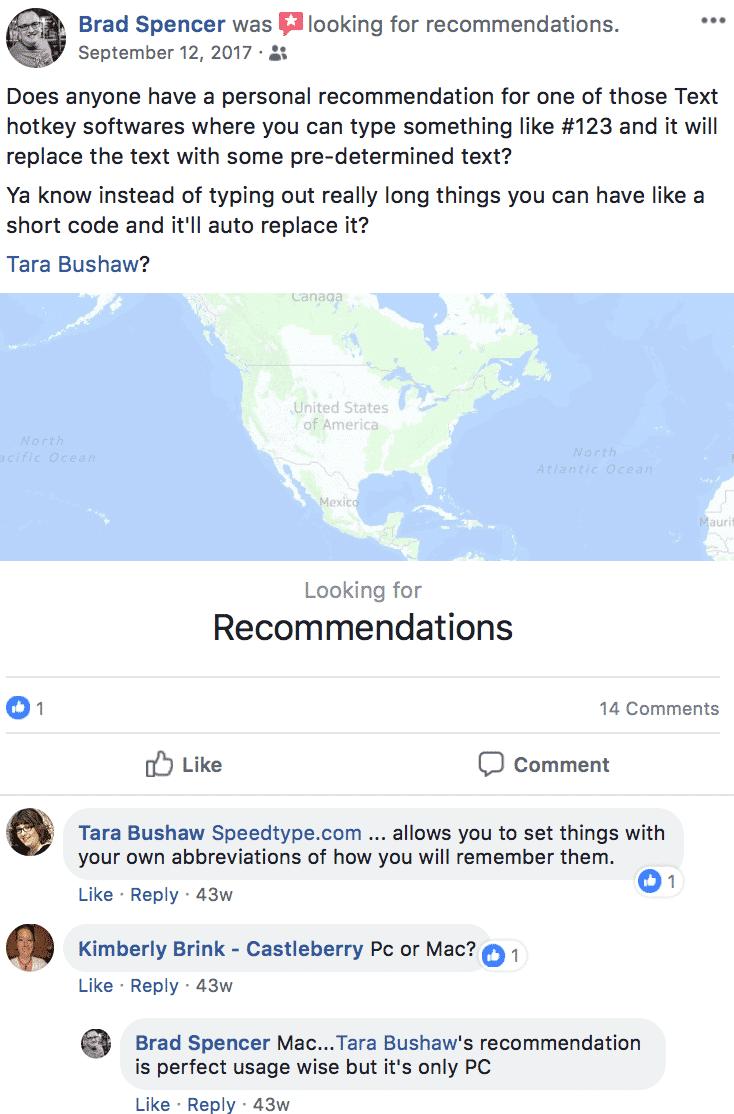 Some B2B businesses have had excellent luck with Facebook Groups. Groups make it easier to appear at the top of users' feeds and a closed group with a panel of experts available to answer questions could be an extra selling point for any memberships or contracts that you negotiate.
AdEspresso does this with their AdEspresso University Group, which gives you access to ad experts that can help you improve your campaigns. You can learn more about how to use Facebook Groups for your business here.
On-Site Content Marketing
Content marketing is one of the best investments you can make into your B2B business. It utilizes inbound marketing, which gets your readers to come to you. Your blog, eBooks, webinars and other lead magnets can become valuable, actionable resources that keep your audience coming back. This will help you to develop a relationship with them, ensuring that you're the one who wins their business.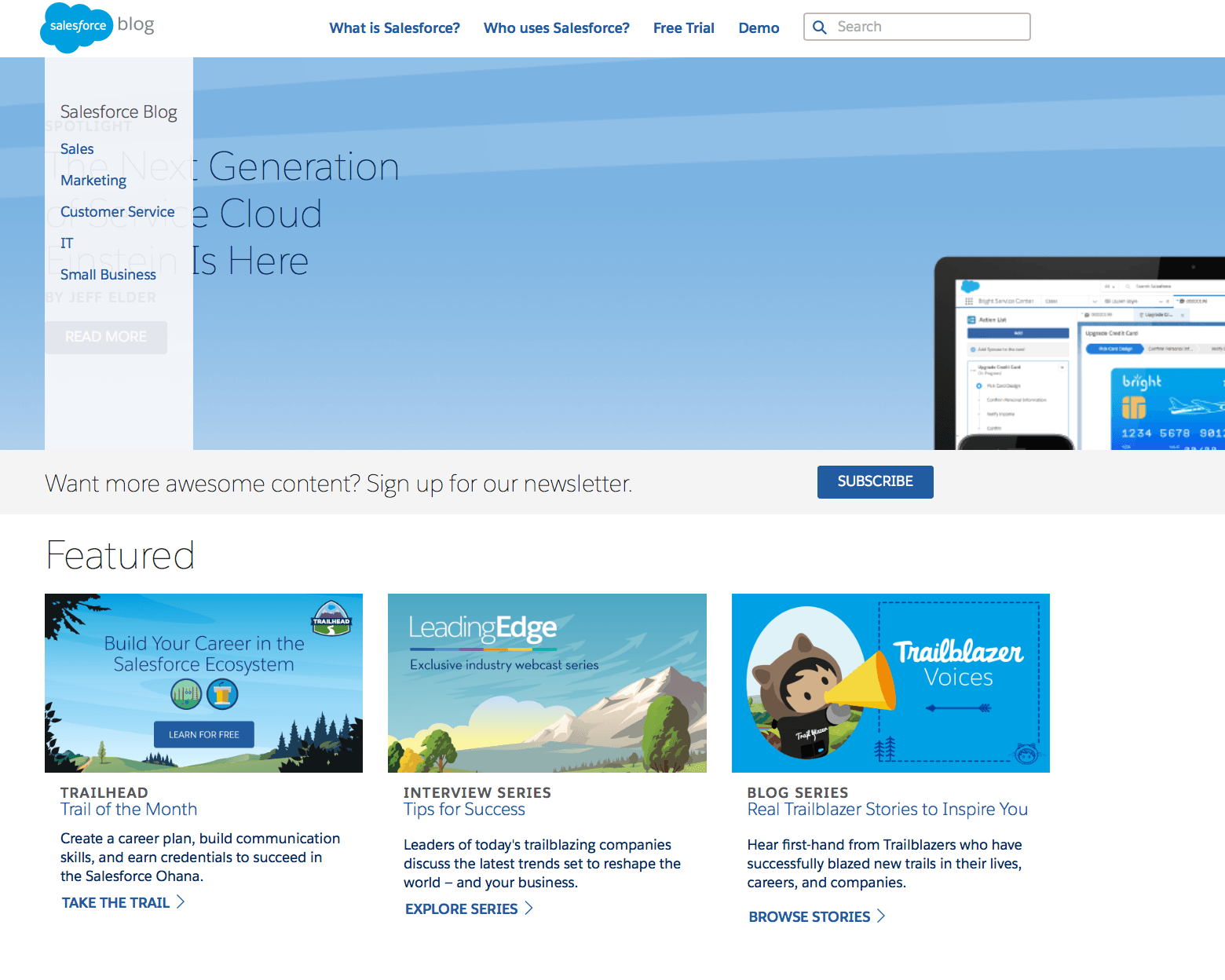 Interested in investing in content marketing for your B2B business? Learn everything you need to know here.
Email Marketing
Email marketing in B2B should be focused on relationship-building and providing value. Your newsletters should be actionable, containing information your target audience needs, and personalized recommendations and follow-ups will always get you better results.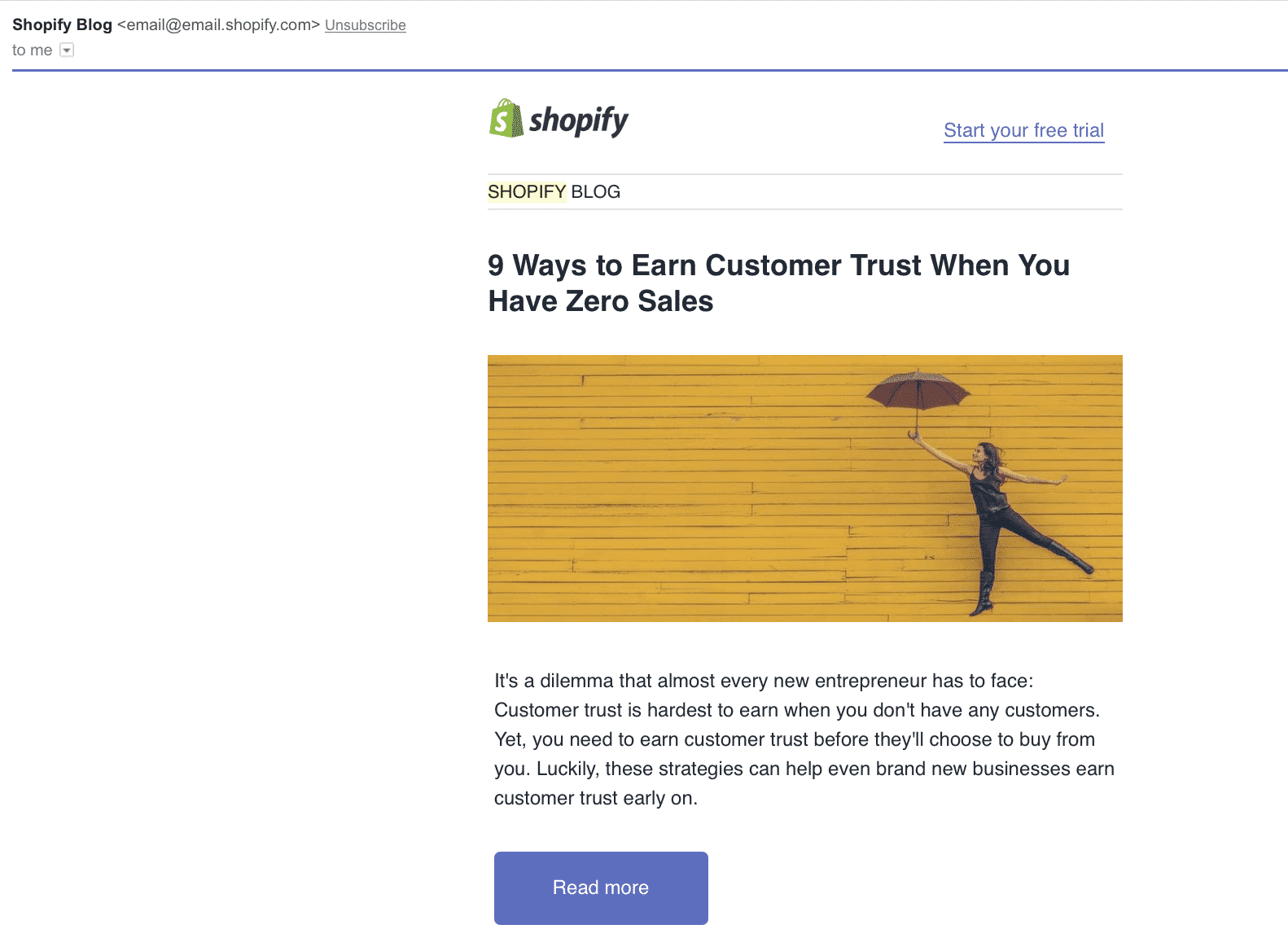 You can read more about B2B email marketing here.
Best Practices for B2B Marketing
Want to get the most out of your B2B marketing? Follow these best practices for the most success:
Focus on relationship-building instead of trying to get immediate sales. You aren't selling t-shirts, after all, you're likely selling quality, high-priced goods and services that can affect someone else's bottom line. Other businesses need to know they can trust yours and that you can do what you say you can before they buy. Relationship-building is an important part of that.
Use the language your target audience does. B2C marketing should never be esoteric, but B2B marketing can be. Go ahead and use the industry-specific language that you know your audience will be using, because that's the best way to connect with them.
Showcase your expertise as much as possible. There's a reason so many B2B businesses invest so heavily in blogging and guest blogging on other sites. At Disruptive, we have free eBooks and host webinars and it's not just to get more leads. We also want to demonstrate our expertise, because it's a valuable part of trust-building. It can also help build your reputation, too.
Always make realistic promises you can deliver on. Don't tell someone that you can increase their CTR on their ads by 10x if you haven't even seen their campaigns or run a test. Not only will potential clients not believe you, it's just setting everyone up for disappointment.
To be good at B2B marketing, you need to think like a business. Your target market, after all, is other businesses, so you need to use strategies that appeal to businesses and their pain points, not just individuals in that business.
Conclusion
Selling to businesses will naturally be different than when you're selling to consumers, so you need to adapt your marketing strategies, too. B2B marketing, however, doesn't have to be as difficult as some make it out to be; instead, with the right strategies in place on the right platforms, you'll be able to attract exactly the type of clients you're hoping for in no time.
Want some help running your B2B campaigns? Shoot us a message and see how we can help you.
What do you think? Which B2B marketing platforms have been most profitable for you? What types of campaigns have attracted the most clients? Drop your thoughts and questions in the comments below! 
Leave a comment