What Your Marketing Objectives Say About Your Business
Marketing
•
Strategy
•
Amanda Hacking
February 22, 2022
By Amanda Hacking
Setting up marketing objectives for your business is paramount since it allows you to plan your resources and measure your success against a checkpoint. Typically, marketing objectives feed into your organization's overall strategic objectives. For most companies, these relate to remaining profitable and growing at a considerable pace.
However, before you set marketing objectives, you should know how they differ from marketing goals. What are the types of marketing objectives? How can you determine which marketing objectives must be tackled?
In this guide, we take a look at all these questions and help you create smart marketing objectives.
Marketing Objectives vs. Marketing Goals: What's the Difference?
When it comes to marketing and sales, terminology makes a lot of difference. For instance, there's a clear difference between marketing goals and objectives.
A goal is an outcome you want to achieve in the long run. Companies use goals to create yearly strategies for each department and the organization as a whole.
What are marketing objectives? Objectives are measurable and specific actions every member or department in the organization must take to meet the goal. To put it simply, goals offer direction, while objectives are a measurement of how to follow that direction.
Suppose you got 30,000 website visits per month the previous year. Your goal for this year is to get 50,000 website visits per month. Now, you have to set objectives to reach this goal, such as starting an advertising campaign, creating an influencer outreach program, or keeping your social media pages active.
Types of Marketing Objectives and Their Meanings
Now that you know the difference between marketing objectives and goals, let's discuss the different types of objectives and what they say about your business.
You don't necessarily have to stick to one objective. Depending on your business needs, you can have multiple marketing objectives for the year or the quarter.
Increase in Market Share
Market share refers to the portion of a market a particular company or its product controls. Suppose there are 100 large corporations in your country and your company offers software development services. If 20 of these companies are your clients, your company has a market share of 20%.
If your marketing plan objectives revolve around improving market share, it means that you want your business to grow and expand. Such a marketing objective has the following implications:
Greater Scalability: As your market share increases, there's an opportunity for you to scale your business. You can operate at a greater scale and improve your profitability.
Increased Sales: The most evident outcome of this marketing objective is more sales. The more clients or customers you have, the more sales you make.
Larger Customer Base: Again, a greater market share means your company will have a larger customer base. Word of mouth marketing and customer advocacy play a major role in this.
Better Reputation: Typically, companies with more sales and larger customer bases have better reputations than their competitors. It further attracts more customers and helps broaden your influence.
Industry Dominance: With a significant market share, your company is likely to become dominant in its respective industry. Amazon is a good example of this. In 2016, Amazon had a 36% share in the e-commerce market. By 2021, its market share had increased to 50%, overshadowing other retailers in the space.
Build Brand Awareness
Brand awareness is a broad term that describes how aware or familiar customers are with your brand and its products. It also refers to how recognizable and memorable your company is to the target audience.
For instance, if someone mentions smartphones, the top two names that come to mind are Samsung and Apple. That's because both companies have strong brand awareness.
If your marketing objectives include building brand awareness, it indicates that you want to improve your company's recognizability to customers.
In this way, you can increase sales as customers are likely to think of your brand whenever they want a product you offer. For instance, whenever someone wants to buy anything online, they're most likely to search for it on Amazon before any other website.
Launch New Products
Many companies create marketing plan objectives around launching new products. Before you can do that, you need to find a product-market fit. It refers to creating a product that satisfies the market.
Basically, you identify the need in a market and create a product that fulfills this need. Blackberry is a good example of this. The company realized the need for a full keyboard in phones and introduced new products accordingly.
Once you've established the product-market fit, you can set objectives, such as attracting new customers, increasing your revenue, and building product awareness.
Increase Revenue
Speaking of revenue, increasing revenue generation is one of the most common marketing objectives in the business space.
You can achieve this in two ways; increase your profits or reduce your costs. The former is often more applicable. Therefore, your marketing efforts will focus on search engine optimization and using social networks to attract more customers.
Generate New Leads
If your sales pipeline isn't considerably full, your marketing objectives could revolve around generating new leads. For this, you must use tactics to grow your email list and increase qualified prospects in your client relationship management system.
Your marketing objective could be to launch four new conversion funnels on your website every month to increase leads by 15%. Note how this objective is quite precise. It's measurable because you've set the 15% threshold.
At the same time, it's achievable because you're giving your marketing teams enough time to accomplish this.
Increase Customer Retention Rates
Increasing customer retention is vital for businesses since it saves costs and ensures higher revenue generation. A study by Frederick Reichheld from Brain & Company showed that a 5% increase in customer retention rate raises profits by 25% to 95%.
That could mainly be because 65% of your organization's business comes from repeat customers. At the same time, it's much cheaper to retain customers than acquire new ones.
Therefore, if your marketing objectives include retaining more customers, it shows that you want to grow as a business. It also indicates that you want to reduce costs that are otherwise spent on customer acquisition.
Increase in Conversion Rate
You might want to optimize your funnel to increase conversion rates. For instance, your marketing objective could be to increase conversion rates by 10% in 2022 by focusing on mid-funnel prospects.
In doing so, you'll eventually gain more customers and increase their lifetime value. It also helps lower cost per acquisition in the long run. Therefore, setting such marketing objectives indicates the growth-centric goals of your organization.
It could also point toward the organizational goal to be more efficient at customer acquisition.
Improve SEO Performance
70% of marketers believe that SEO is better than PPC for generating sales. Thus, it's understandable why most companies want to focus on improving their SEO performance.
To accomplish this, you need to publish authoritative and relevant content, update your content regularly, include backlinks, and align your SEO efforts with Google's algorithm.
Improving your SEO performance will help generate more leads, get more website visits, and ultimately broaden your customer base. Therefore, if improving SEO performance is on your marketing plan objectives list, it shows that your company wants to move toward growth and expansion.
How to Know Which Marketing Objectives You Should Tackle
One of the major principles of marketing is knowing your target market. But even with a full understanding of your niche, you won't have much success if your marketing campaign isn't effective.
To ensure success, you must know which marketing objectives you must tackle at a certain point. This is particularly important for small businesses that don't yet have a strong foothold in the market.
The first step to determine the marketing objectives you must tackle is having a strong company vision. What do you want to accomplish as a company? Your marketing objectives will be in line with your vision.
For instance, Walmart's vision is "To become the worldwide leader of all retailing." Thus, the company's marketing objectives align with this vision as they focus on increasing sales and attracting customers by offering the best prices for products.
Secondly, you should track business metrics to determine which objectives to prioritize. For email marketing, you can consider metrics like email open rate, list growth rate, and conversion rate.
Likewise, for social media marketing, some good metrics are follower count, engagement rate, and impressions. Monitor your metrics to see if you're falling short in any regard. Focus your marketing objectives on that particular aspect.
For instance, if you have fewer than a thousand followers on your social media account, your marketing objective could be to increase the follower count to 10,000 by the end of the year.
Tips for Creating Marketing Objectives
Sure, you can take inspiration from marketing objectives examples of other similar companies. But it's still important to know how you can create marketing objectives that are specific to your company's needs and goals. Here are some tips for creating marketing objectives.
Make Sure Every Objective is SMART
Creating SMART marketing objectives is one of the best ways to ensure you actually fulfill the objectives effectively. SMART stands for Specific, Measurable, Achievable, Relevant, and Time-Bound.
When you define these parameters for your marketing objectives, you ensure that the objectives are actually attainable within the time frame you've set. The SMART approach to creating objectives eliminates any guesswork from the equation.
It gives you a clear timeline along with a method of measuring your success.
Here's an example of a SMART marketing objective: Improve our website's organic reach by ranking within the top three searches on Google for five relevant keywords by the end of this year.
Let's take a look at how this goal is SMART.
Specific
Specificity is an integral aspect of a SMART objective. You must know exactly what to focus on. You can ensure specificity by answering the five Ws:
What do you want to accomplish?
Why is this objective important?
Who is involved?
Where is this objective located?
Which resources are involved?
In the example above, you can easily answer all these questions.
You want to increase your organic reach.
Doing this is important because it will get more website visits and help generate leads.
The SEO and marketing teams are involved.
It is located online.
SEO optimization is the major resource needed to meet this objective.
Measurable
A SMART objective should also be measurable so that you can track your progress. In this example, you want to rank in the top three Google search results for relevant keywords.
At the end of the year, you can measure your progress by checking if you rank in the first three Google search results.
Achievable
If your objective is not achievable due to time or resource constraints, you'll get demotivated quickly. Your marketing objectives should be achievable, which means you should have enough time, personnel, and resources to accomplish them.
In this case, one year is a sufficient amount of time to improve your SEO. However, if your time frame was one week, this objective would not be SMART since it does not fulfill the "achievable" requirement.
Relevant
Notice how in the example above, you're aiming to rank for five relevant keywords. It indicates that your objective is relevant to your business. You don't want to rank for random keywords. Instead, your focus is on keywords that your customers are actively searching for.
Time-Bound
SMART objectives are time-bound so that there's a deadline that everyone strives to meet. In this example, you have a year to improve your search engine ranking.
Relevant to Overall Business Objectives
Your marketing objectives should also be aligned with your overall business objectives. For instance, Amazon's objective is to "raise the bar of the customer experience by using the internet and technology."
Therefore, the company sets its marketing objectives accordingly. For example, Amazon states that its objectives are to increase customer traffic to the website, create awareness of its products and services, and promote repeat purchases.
How Do Marketing Objectives Relate To Your Marketing Plan?
What are marketing objectives? They are specific actions that an organization takes to meet its overall objectives. Meanwhile, a marketing plan is a detailed strategy defining how your organization will market its products and services.
The marketing plan describes everything from mission statement, values, and goals to strategies and budget. Therefore, marketing objectives are a section in your marketing plan.
In this section, you spell out the objectives, such as increasing revenue, generating leads, improving SEO, and expanding the customer base for the year and beyond.
All in all, your marketing objectives specify what you want to achieve this year (or quarter) concerning your company's marketing efforts.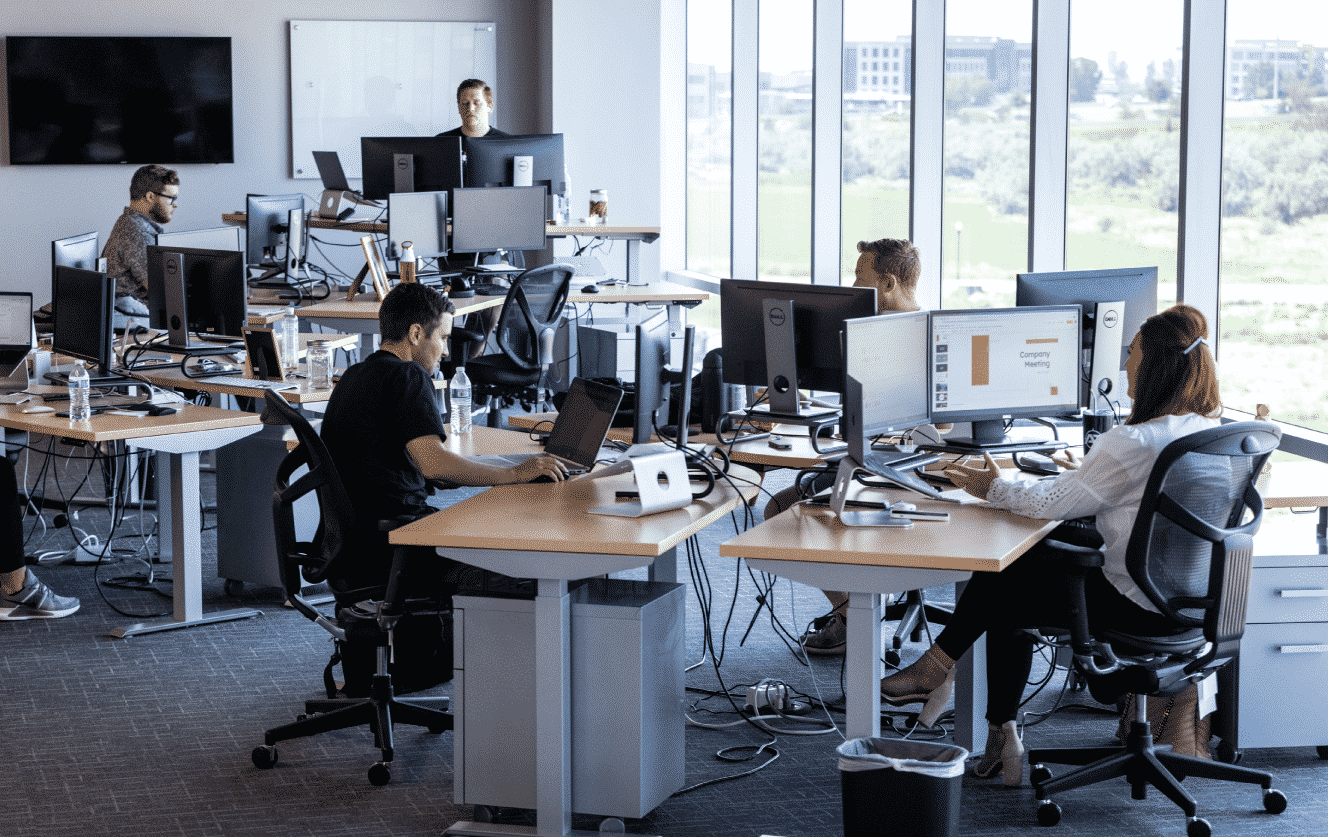 Leave a comment