Why Ecommerce Companies Must Prepare NOW for Amazon Prime Day 2023
by Miranda Marsh • June 1, 2023
In the ever-evolving world of ecommerce, Amazon Prime Day has proven to be a pivotal event, drawing millions of enthusiastic shoppers seeking unbeatable deals. As an ecommerce business owner, it is essential to recognize the importance of participating in and preparing for Amazon Prime Day 2023. In this article, we'll provide valuable insights into the significance of this shopping extravaganza, steps to set your company up for a successful Prime Day, and why partnering with an experienced agency like Disruptive Advertising is crucial for your success. Let's jump in!
Join me as we take a quick peek back at the origination of Amazon Prime Day. Amazon Prime Day began in 2015 to celebrate Amazon's 20th anniversary. What started as a one-day sales event has quickly evolved into a global phenomenon, spanning multiple days and bringing in billions of dollars. Just last year, Amazon Prime Day achieved a record-breaking $11 billion in sales, surpassing previous years' figures by a substantial margin. This remarkable growth underlines Amazon Prime Day's massive potential for ecommerce businesses.
While having a piece of that revenue pie is an obvious benefit of participating in Amazon Prime Day, a slew of other business benefits come with participating in the shopping event. Here are just a few:
1. Amplified Sales Potential: Amazon Prime Day offers a massive surge in consumer spending. The event provides a unique opportunity to significantly boost your sales and revenue within a short sales period. Capitalizing on this surge offers a tremendous financial advantage for your business.
2. Increased Brand Visibility: Participating in Amazon Prime Day exposes your brand to millions of engaged shoppers actively looking for enticing offers. Leveraging this increased visibility can attract new customers, amplify brand recognition, and foster long-term customer loyalty.
3. Competitive Advantage: Amazon Prime Day is about sales and gaining a competitive edge. By offering exclusive deals, bundles, or limited-time promotions, you can differentiate your brand from competitors and attract customers who might otherwise choose alternative options.
4. Testing and Optimization: Amazon Prime Day is a unique testing ground for your products and marketing strategies. By analyzing customer behavior, purchase patterns, and feedback during this event, you can gain valuable insights to optimize your ecommerce operations beyond the event.
As it has been made abundantly clear, failing to participate in Amazon Prime Day can seriously affect your ecommerce business. Participating is necessary to retain a significant chunk of your potential customer base to your competitors. The missed exposure, sales, and brand visibility could have a long-lasting impact on your business's growth trajectory.
So, what can you do NOW to prepare for Amazon Prime Day 2023?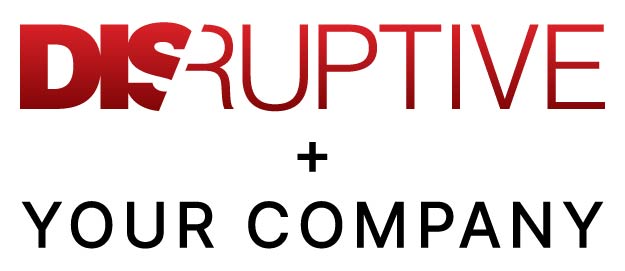 Step 1: Partner with an Experienced Agency—To ensure a seamless and successful Prime Day experience, partnering with an experienced agency like Disruptive Advertising can be a game-changer. Our expertise in Amazon advertising, strategy development, and campaign optimization can significantly enhance your chances of success. Don't just take our word for it. Take a look at a few of the victories we shared with some of our clients during Amazon Prime Day last year:
Supplement Company
This client has an established business on Amazon and ran a sale throughout most of July to take advantage of relevant traffic and increased intent to purchase. When our Amazon experts joined this account, they created a strategy for Prime Day that increased spend significantly through the launch of several new campaigns, resulting in high, consistent sales throughout July and a 146% lift in revenue comparing 2021 to 2022 Prime Day sales. 

Industrial Design Company
This client participated in their first-ever Prime Day event. Our Amazon team was eager to help them have a successful event. We implemented top-of-funnel campaigns a month before the event to increase brand awareness. Additionally, we launched remarketing campaigns and set budgets high to recapture audiences, leading to increased conversion rates and sales. As the event began, we activated a 20% off Prime Day exclusive discount, resulting in a hugely successful Amazon Prime Day with a 476% lift in revenue compared to July's average daily sales.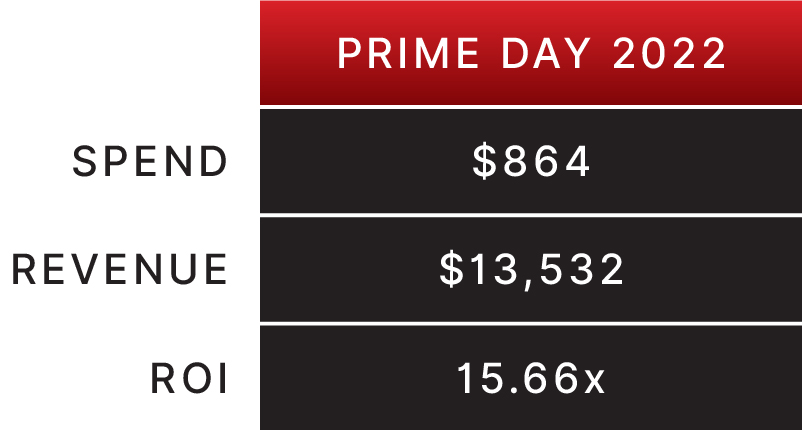 Electronics Company
This client has been successful on Amazon for several years; however, they had yet to take advantage of the Prime Day sales event. Our Amazon experts took this challenge head-on and created a strategy that heavily targeted their main competitor before the sales period. Additionally, we increased budgets several days before the sales event and launched a 20% off Prime Day exclusive discount. These strategies resulted in an incredible 565% lift in revenue comparing 2021 to 2022 Prime Day sales.

Step 2: Start Early—Early preparation is key to a successful Prime Day experience. Set clear goals, review past Prime Day performance, and develop a comprehensive strategy tailored to your business objectives.
Step 3: Optimize Product Listings—Enhance your product listings with high-quality images, compelling descriptions, and relevant keywords. Prioritize popular and high-margin items to maximize their impact during Prime Day.
Step 4: Inventory Management—Forecast demand and ensure your inventory levels are sufficient to meet the increased demand. Running out of stock during Prime Day can lead to missed opportunities and disappointment for potential customers.
Long story short, Amazon Prime Day has become a retail phenomenon that offers massive opportunities for ecommerce businesses to boost sales, enhance brand visibility, and gain a competitive edge. Conversely, failing to participate in and prepare for Prime Day 2023 can lead to missed sales, reduced brand exposure, and potential customer loss to competitors.
Now is the time to take action to capitalize on this momentous shopping event, and consider partnering with an agency like Disruptive Advertising to optimize your chances of success.
Embrace the power of Prime Day and unlock the full potential of your ecommerce business by reaching out to our Amazon experts at www.disruptiveadvertising.com.