Organic vs. Paid Search: Which Is Best for You?
Google Ads
•
Organic Search
•
Paid Search
•
PPC
•
Blake Larson
March 4, 2022
By Blake Larson
Any business owner would do anything in exchange for the secret formula to drive more traffic to their site and increase sales. And while increasing efforts in the search engine department is a must to achieve these goals, building the right search strategy depends significantly on the type of business you're promoting, your offering, the quality of the content you post online, and — ultimately — your target audience.
Search engines are highly valuable when increasing brand awareness and building a solid online presence. More than 90% of online interactions between brands and customers start through this type of portal. Google, alone, is responsible for helping complete over 3.5 billion queries daily, accounting for 92.47% of all global search traffic worldwide.
While marketers from all backgrounds can agree search engines are vital in digital advertising, they can not all seem to pick the same side when it comes to organic search vs. paid search. The guide below will give you the ins and outs of each search strategy style and help you decide which approach suits your needs better.
What Is Organic Search?
Also known as natural search, organic search is when people can find your business among unpaid search results. Organic search results are based on the relevance of your customer's search query, domain authority, keywords volume, link value, tags, titles, meta descriptions, and other ranking factors determined by the search engine itself.
Unlike paid search traffic, organic search traffic it's never attributed to visitors clicking on sponsored listings or paid ads. Instead, it is heavily influenced by search engine optimization (SEO).
Your possibilities to appear within the first few results on search engine pages (SERPs) entirely depend on building a solid SEO strategy and keeping up with it. The more time and effort you put into establishing your organic online presence with SEO tactics, the better your ranking will be.
Your content must combine two SEO approaches for you to rank higher on the most popular search engines on the market:
On-site SEO: This involves optimizing the elements of your website to rank higher and earn more relevant traffic from search engines. This approach helps search engines learn what users see when looking for your products or services online and understand the value they would receive when visiting your page.
Off-site SEO: These are all actions taken outside your website that affect your rankings in SERPs. Off-site SEO strategies require improving how users and search engines perceive your business site's relevance, reliability, popularity, and authority.
Advantages of Organic Search
Implementing the right tactics to improve the results of your organic search strategy will increase search traffic and maximize the use of your web content. In addition, by naturally drawing in more people to your landing pages or blogs, you may get a better chance at growing your sales and boosting your revenue.
Some marketers argue organic search brings a lot more value than its paid counterpart in the long run. Here are some of the main advantages of gearing up your site to do better when it comes to organic search results.
Cost-Effective
The good thing about crafting your SEO strategies is that they can turn into a do-it-yourself (DIY) project, meaning you won't have to spend as much capital as you would with a pay-per-click (PPC) approach. Sure, you can hire someone to do the leg work for you, and that would definitely require you to spend some money. But if you have the time and patience to manage your SEO efforts yourself, you can always give it a go for free.
Implementing the right SEO principles means no additional costs per click. Instead, this effective digital marketing method allows you to invest your company's hard-earned money in fueling other marketing efforts.
Brings Higher-Quality Users
Keyword search is an excellent method that enables you to put your website in front of a relevant audience. Using a heavily curated SEO strategy will ensure the people who end up finding and visiting your page are looking for what you're offering. This will result in a higher chance of having your customers reach out to you, leave their contact info, or finalize a purchase.
Builds Your Online Presence
As mentioned above, SEO is a marketing method that increases your website traffic and improves your brand's recognition. In a nutshell, it significantly boosts the visibility of your site on search engines. When used correctly, an SEO strategy helps potential customers find your website when they search for terms related to your brand.
Boosting your organic rankings in SERPs is an excellent way to build your online presence over time. The higher your get among similar search results, the more exposure you'll get. When sought aggressively, organic search traffic can even help you block your competition's online presence by pushing them down the list.
Increases Your Credibility
The average consumer may not know much about marketing strategies and SEO. Yet, they are aware that many companies that resort to an exclusively paid approach may be overcompensating for being behind on brand awareness and credibility.
Targeting organic traffic will allow you to solidify your company's reputation. By proving you can outperform other options available, you can even establish your brand as an industry authority through organic search.
Disadvantages of Organic Search
As good as the organic search method may sound, it also has its own set of challenges. Depending on your goals and your starting point, it might not be the best approach to meet your needs — or at least not as a stand-alone strategy. Here are some of the main drawbacks you could experience with organic search.
Search Positions Are Volatile
In the SEO world, volatility refers to the daily changes in the algorithm of the most popular search engines. Even the slightest adjustments in SERP rankings can cause popular and relevant websites to fall a couple of spots down the list. These frequent adjustments are hard to keep up with and can significantly impact your organic search traffic.
Search Engine Optimization Takes Time and Commitment
Many digital marketing efforts show results pretty much instantly. SEO is not one of them. Because finding an SEO strategy that works for you can take multiple attempts and can't be measured right away, it's ambitious to expect results in less than two months.
In fact, even when you use the right SEO tools, your strategy can take up to 12 months to work. Of course, every company is different, and this is not a strict rule. Keep up the hard work, and don't get discouraged if it takes a while to see considerable changes.
What Is Paid Search?
On the flip side of the same coin, we have a different method. Paid search is a tactic that lets you put in some money to ensure ad placement on SERPs. In Google, for example, paid search results appear above organic search results and have a little green box with the word "ad" before the listing.
Paid search ensures your website appears at the top of the list for relevant search queries. Most search engines offer a pay-per-click model in which you get charged every time someone clicks on your link to visit your site.
When using Google Ads in your paid search strategy, for example, the placement of your site also depends on:
Bids: This is when you offer a certain price on specific keywords and phrases that are directly related to your business and pay when your ad gets clicked on.
Ad thresholds: These are based on ad quality, ad position, topic, nature of the search, attributes, related auctions.
Ad and landing page quality: Google evaluates the relevance and usefulness of your landing page and assigns a quality score to it.
Keyword Popularity: Two ads with the same ranking compete to have the highest bid.
Search Context: This varies depending on time, location, searched term, device type, competing ads, and other algorithm-altering factors.
According to Google, their paid ads are all about ensuring the right people can see and click on your site by placing it within the top five results. Paid ads also allow you to track your return on investment (ROI) and see how people respond to your listing.
Advantages of Paid Search
Search engines invariably have a guaranteed stream of traffic to spread among the many results that appear on their SERPs. However, ranking high can be challenging and time-consuming, which is why many brands turn to paid search ads. Here are some of the advantages of paid search.
Quick Results
SEO strategies can take several months, or sometimes over a year, to show tangible results. Paid search, on the other hand, is measurable and can display quality results relatively fast. This form of digital advertising is highly-targeted and allows brands to remove those buyers that would need a lot more persuasion efforts from you to convert.
Time-Efficient
When setting up paid search ads, you don't have to worry about finding creative assets. You can also forget about doing extensive research on specific terms to optimize your site and help you rank higher on your customers' favorite SERPs. You can simply go through the prompts on your account to create an efficient ad. This will save you a lot of time you could spend interacting with your potential customers through other channels, for example.
Ability To Reach Your Target Market
Paid search gives you plenty of opportunities to customize your campaign to achieve your goals. Most platforms that allow you to show your search ads on prominent search engines offer useful targeting settings to plan who will see your ads and when. Your only homework here is to figure out which of those tools can better help you meet your search advertising needs.
With paid advertising, you can remarket ads to those who have visited your website or shared your content before. It also enables you to target people who have previously purchased your products or services and encourage them to return.
Disadvantages of Paid Search
When done right, paid search can be extremely powerful. It can help you boost your click-through rates and reach your target audience in no time. However, as with every other digital marketing effort, it has some disadvantages, including the following.
Requires a Larger Marketing Budget
Contrary to search engine optimization and organic search, paid search requires you to set aside some money for PPC advertising. After all, you'll be charged each time a user clicks on your ad. Pricing varies depending on the platform your using and numerous other factors. Get ready to invest some capital to see the results you want.
High-Value Keywords are Extremely Competitive
PPC advertising offers a lot of flexibility. However, while you won't have to make the same efforts looking for relevant terms to flood your content with, like with SEO, you'll still have to find high-value keywords to bid on for your search query.
When designing your strategy, you need to understand how competitive a keyword is within your industry. This factor has nothing to do with the organic search result on a specific SERP, but instead, it's related to the number of advertisers bidding on that specific term.
In Google, the competitiveness of a keyword is showcased in a graph and labeled high, medium, or low. The higher the competition, the higher your bid must be. On the flip side, if a keyword has low competition, you might get away with paying less for each click.
Which Should You Choose: Organic or Paid Search?
Both organic and paid search have their pros and cons, and neither of them offers a one-size-fits-all solution. Ultimately, it's up to you which of these options is a better bet for your company. SEO and PPC strategies can help you reach your goals in different ways. But if you're looking for immediate results you can measure, paid search is the indisputable champion in this battle. Alternatively, you could always combine both approaches to make the most out of your search engine strategy. If you're looking for paid search management solutions to put your brand out there, contact Disruptive Advertising. Our experts will walk you through the nuts and bolts of this digital marketing approach.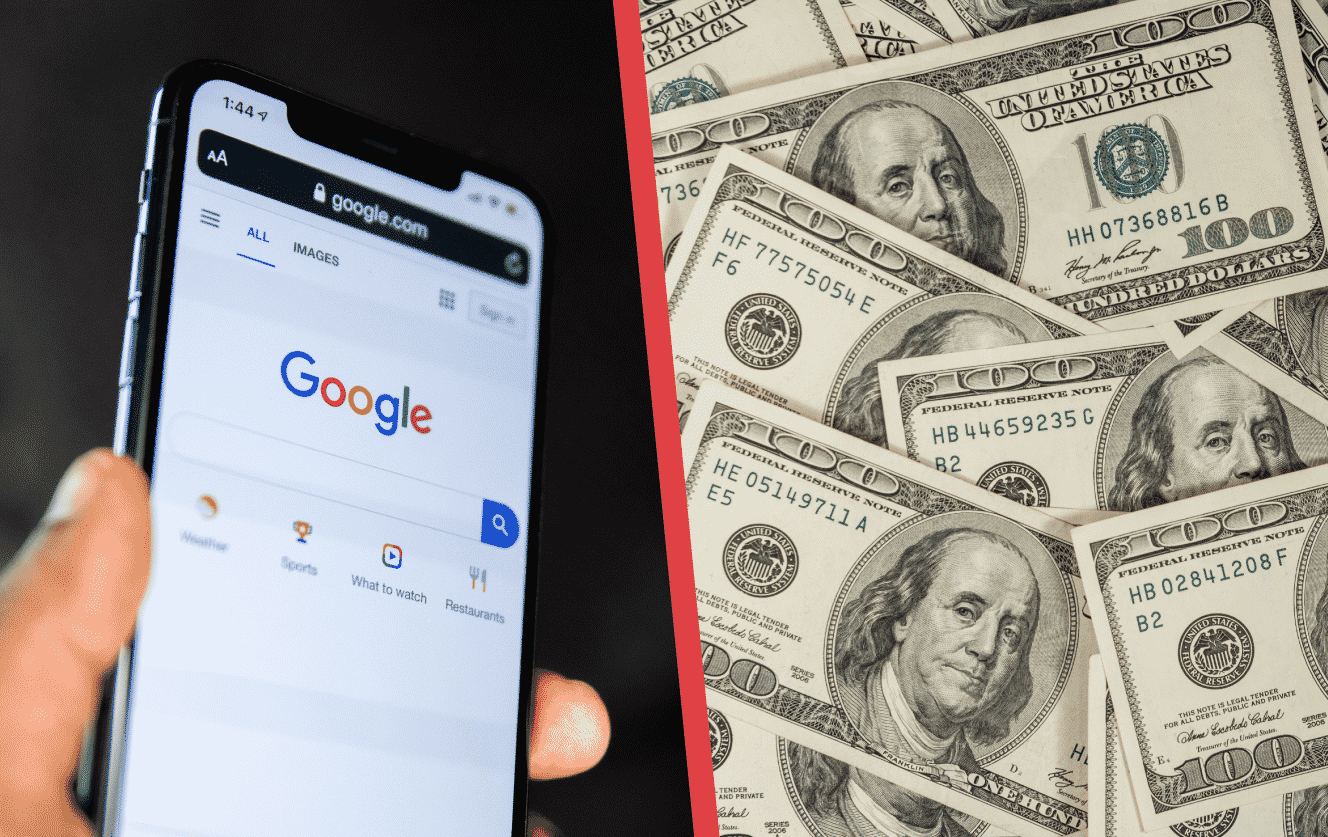 Leave a comment