Why Cookie-Based Retargeting Might Not Work in 2019
by Cydney Hatch • February 20, 2019
You might need to save the cookies for your cookie jar, because in 2019, retargeting based off of digital cookies may not be the best way to advertise your business and products.
With the popularity of pop up blockers and 66% of mobile devices not accepting cookies, you are losing many opportunities to track an every increasing audience that are finding businesses on their phones.
Although cookies are awesome at helping you track advertising demographics, they aren't quite the strong resource they once were. So, what do you do to retarget in the future?
Focus on people!
In this article, we will talk about why retargeting with cookies might not work in 2019 and how you should move towards customer-based marketing to stay competitive in an ever-changing advertising world! (that's the way the cookie crumbles…).
What is Cookie-Based Advertising and Why Is It Crumbling?
You might be wondering what the heck "cookies" have to do with advertising, so before we talk about what you need to do with your retargeting strategies in 2019, let's take a look at what cookies do and why they are not as effective in today's digital marketing:
Cookie-Based Advertising: What It Is and How It Works
While people prefer oatmeal chocolate chip, marketers prefer browser cookies!
A cookie, in regards to advertising, is a small piece of code called a pixel that is placed on a website to store information on a user's computer and later retrieve it.
Every time a new visitor comes to a website, the cookie is dropped by the website's server onto a user's computer (on the internet browser level). Each new cookie that's dropped creates a unique identifier code for every new user that becomes the user's "digital name."
The data on your activity is tracked from site to site and then collected and compiled into a profile, which includes your browsing behavior, interests, and demographics.
Once a user is identified, the web pages you're on will recognize your tracking "name" and display relevant ads to you in whatever places the page designates for personalized ads. The cookie itself allows websites to recognize a visitor when that user revisits their site, but only if the user has previously identified themselves with personal data that will allow him/her to be recognized upon their return.
So, in short steps, cookies are created this way: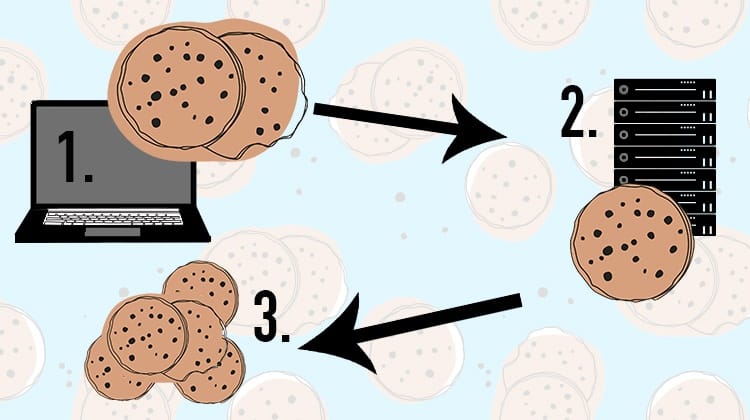 The browser (Explorer/Firefox/Chrome) requests a certain page from the server, aka the website you want, but all the cookies "in scope" will also be included with that request.
The server then generates the page you want to go to. It can access all cookies sent on the request and can add a cookie of its own to be included on future requests.
The page loads in the browser, where JavaScipt can use all the original cookies, plus any new ones added by the server.
These cookies can only be placed or found for use when the user accesses the website server directly or by means of a third party tag. Only the domain or website that places the cookie can read/use it.
So, for example, if I was to visit BBC News to read an article, you would see the cookie information that contains a lot of stuff like the content piece I looked at, the time I visited, when it was created and when it expires: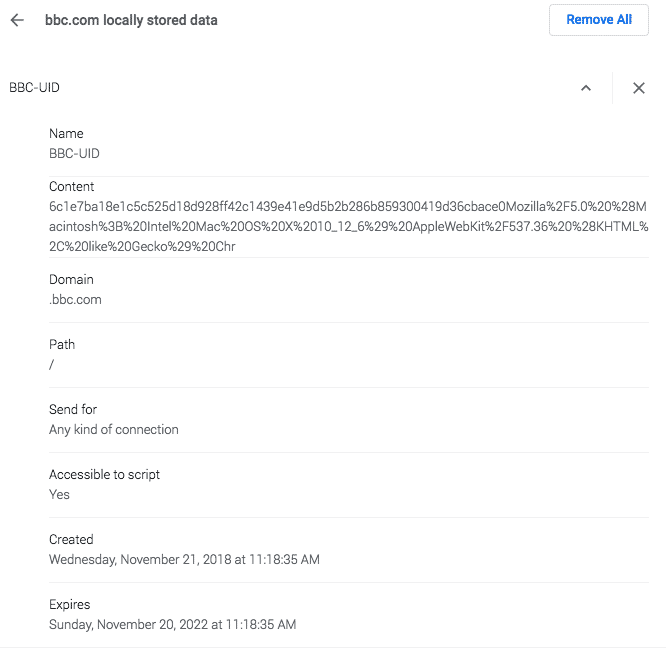 Types of Advertising Cookies
There are many types of cookies that the internet uses, but there are four important ones everyone marketer should recognize and understand:
Session Cookies: The No-Bake Cookie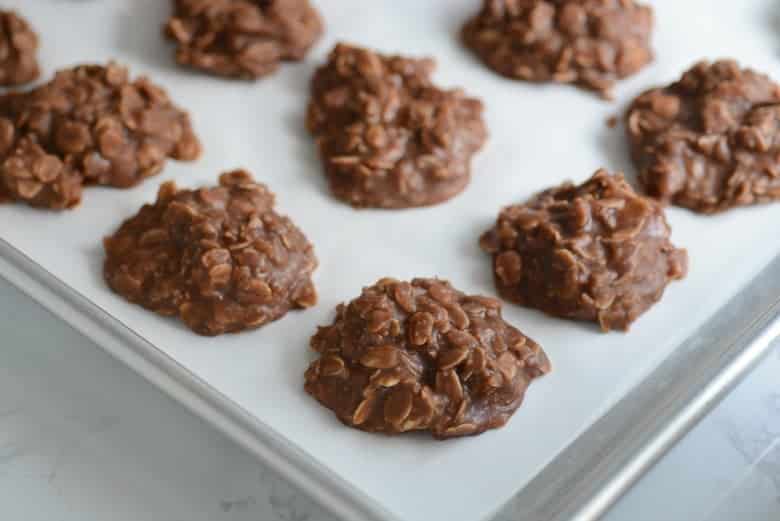 Session cookies are on the low-end of cookies, just like no-bake cookies, because they are short lived and easy to create. These cookies are temporarily stored in your browsing session memory and then erased when the web browser is closed—that quick.
It's used for session analytics, not identifying information.
Third-Party Cookies: The FunFetti Cookie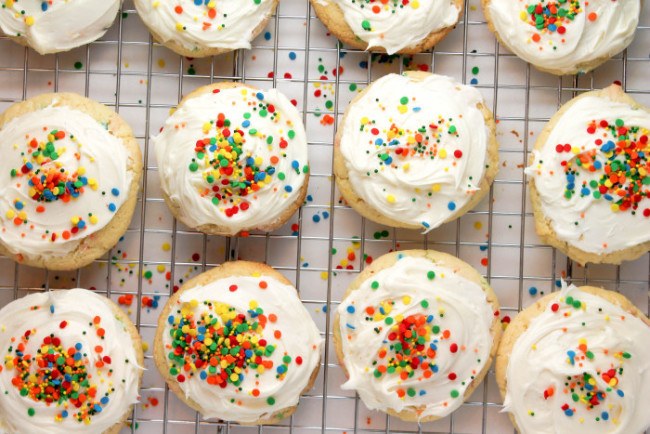 Just like Funfetti cookies, third-party cookies are sprinkled with different ways of getting information. These cookies bring on the fun and are placed on a website by a third-party, such as an advertising network or marketing service.
Third-party cookies are used for all ad retargeting and behavioral advertising. By adding tags to a page, advertisers can track a user or their device across different websites. That helps build a profile of the user based on their habits, so messages can be better targeted to their interests.
The more the merrier when it comes to data collection!
Persistent Cookies: The Molasses Cookie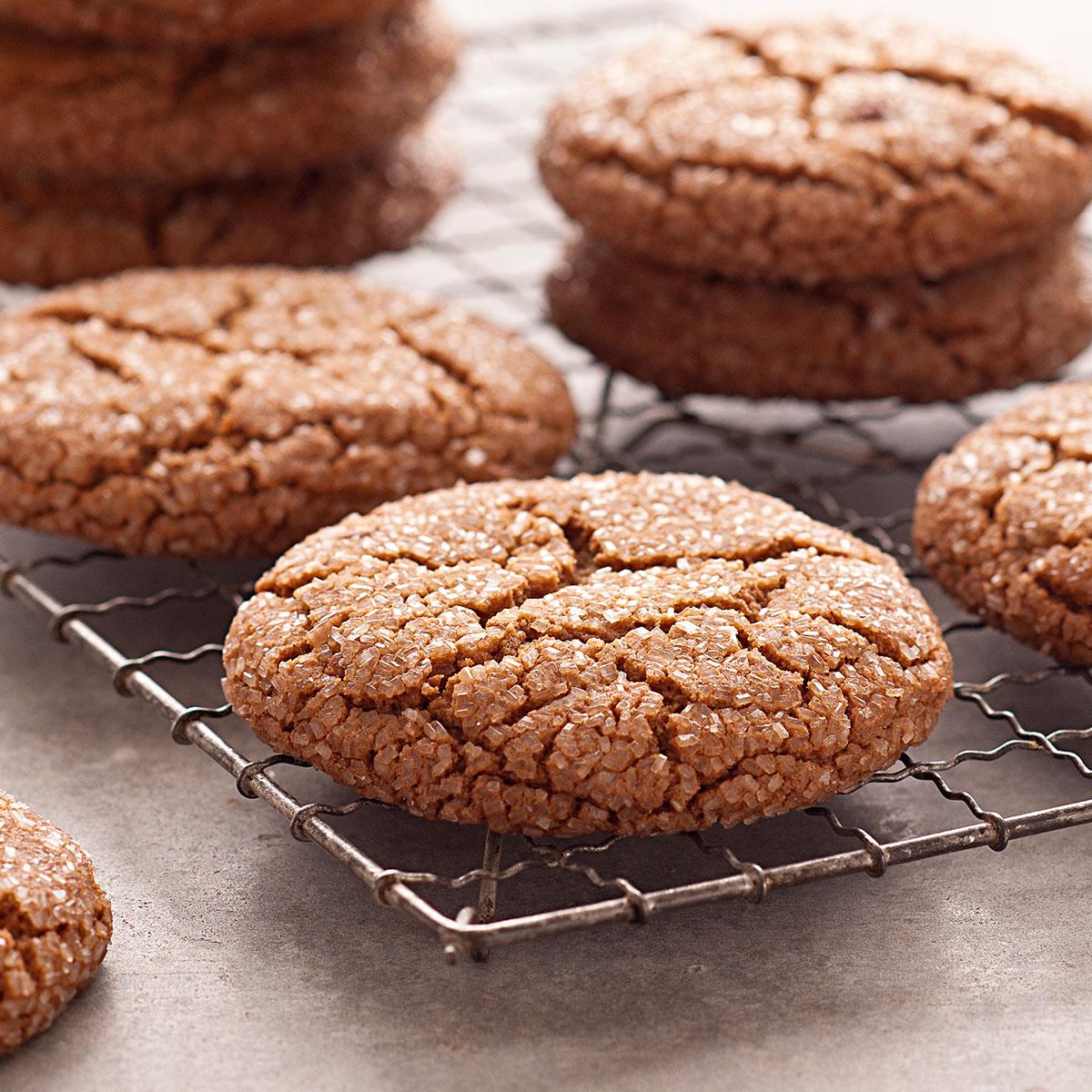 Have you ever tried to pour molasses?
It just sticks and—just like molasses cookies—persistent cookies they are stored for a while and stick to your internet databases. They are stored on the hard drive until they expire or are deleted—hence the name "persistent".
They are used mostly for identifying information like user preferences and surfing behavior!
Secure Cookies: The Old Reliable Chocolate Chip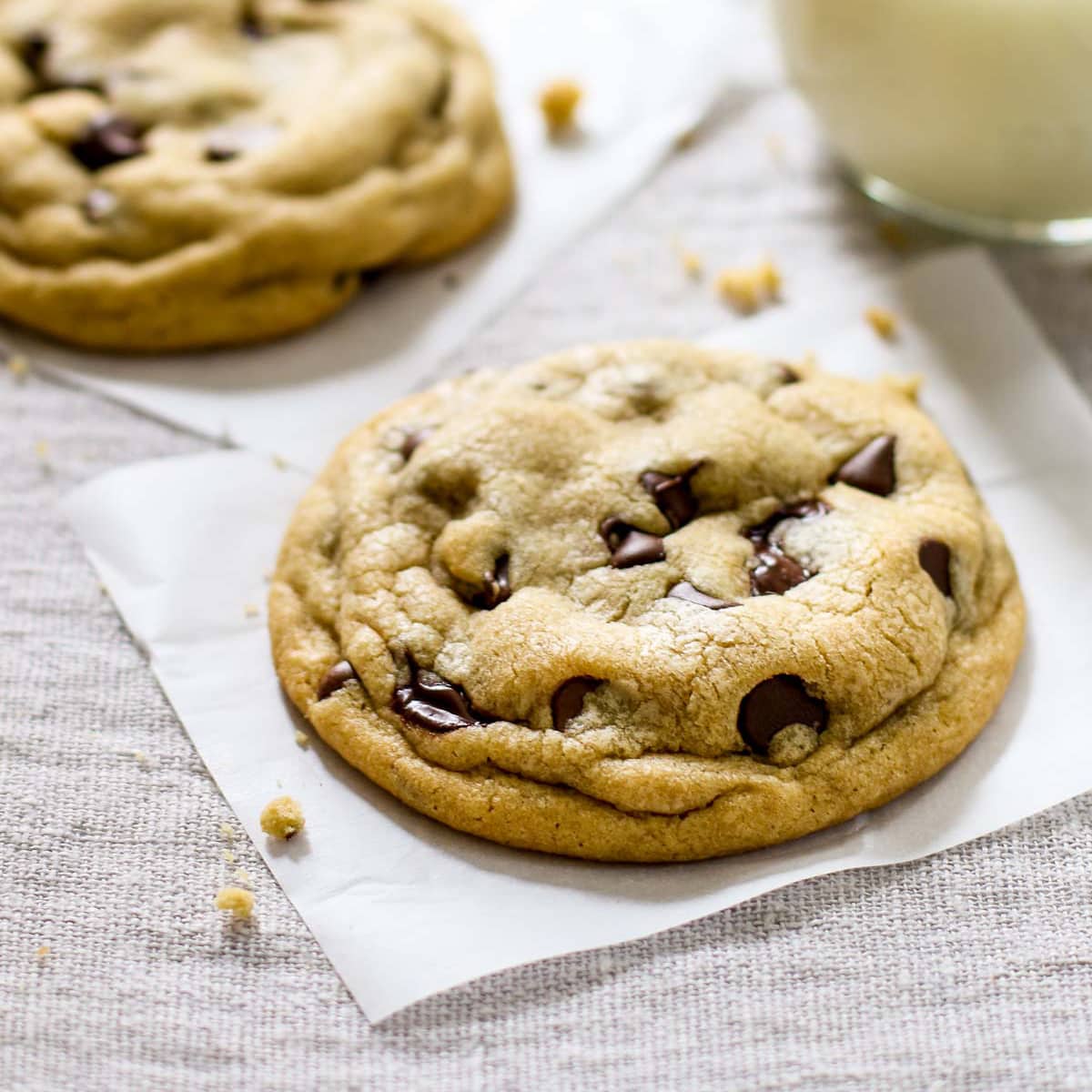 Everyone loves how reliable chocolate chip cookies are (I mean, they are American comfort food!).
Just like classic chocolate chip cookies, secure cookies are a safe way to store information about users, although not commonly used. Secure cookies are only transmitted via HTTPS, ensuring the data within the cookie is encrypted as it passes between the website and browser
They're typically found on the checkout pages of online shopping websites to remember user information like credit cards etc…
Yum: Cookies For Days
So, using the types of cookies above, users can be identified by publishers and ad networks for behavioral targeting and website retargeting. In other words, relevant ads have never been easier to whip up!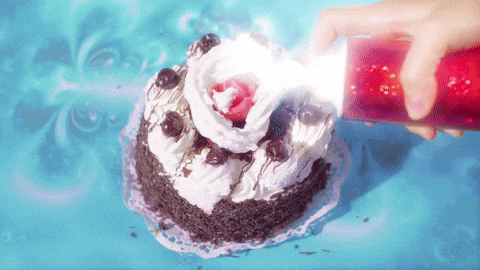 So this should be forever in a marketers recipe for successful digital advertising, right?
Well, maybe not. Let's take a look in the next section!
Do Cookies Work in 2019?
Cookies are a browser-based technology that dates back to the 90s when internet usage was limited to desktop computers.
Fast forward to 2019, tougher measures on how people's data is used to track advertising are coming meaning that there are tighter rules on how to use cookies—the prime method of ad tracking. Cookies worked relatively well for advertisers when consumers browsed the web primarily with their desktops but with the rising popularity of tablets and mobile phones, cookies are going away.
Don't believe me?
Below are some reasons why cookie-based retargeting might not work for you in 2019 as it's an older technology not built for modern search:
Mobile Phones Burn Cookies
When you burn a cookie, you can't eat it. Just like burnt cookies, mobile devices make it so cookies cannot be consumed!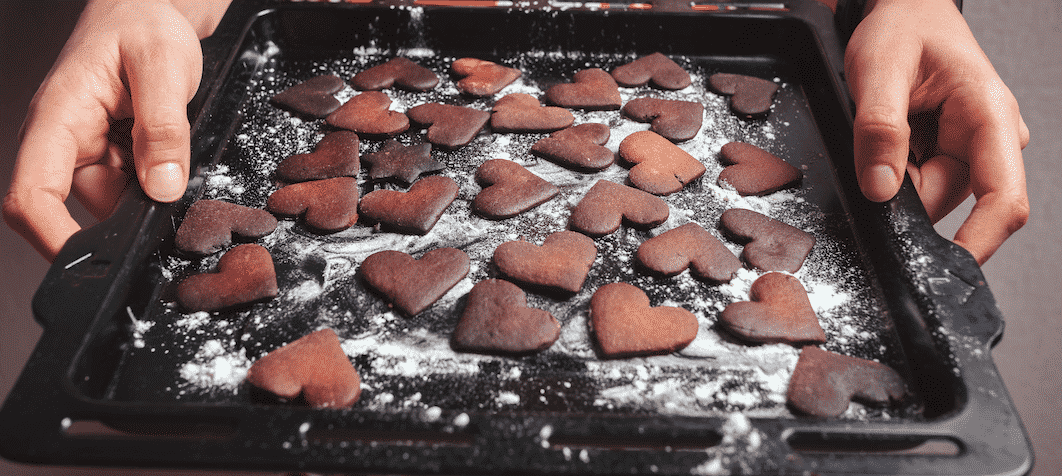 Cookies are not stored when users browse on their smartphone or tablet so that means that  86% of consumers' are being lost because they are using platforms and apps that do not support cookie use. In fact, people on mobile devices spend only 8% of their time on a browser, meaning that they're spending 92% of their time using mobile apps like Facebook, Twitter, games and music.
This is mobile data that marketers cannot use to ensure they are sending valuable and relevant content to the position a person is in the buying process! Yikes!
With more mobile-only consumers than desktop-only consumers, mobile is an increasingly valuable way to reach customers. What this means for marketers is targeting ads across different devices is a new challenge to overcome!
Cookies Have a Shelf-Life
Much like a bag of Chips Ahoy and milk, digital cookies have a shelf life. This can range anywhere from a single session to several months, depending on the cookie's originating server or a user's personal settings, browser, anti-virus software or voluntary deletion.
On average, 50-75% of cookies have a shelf life of 30 days and disappear!
Because there is this digital shelf life, marketers relying on cookies and targeting might not always get an accurate view of a customer's journey. Cookies might not share the accurate story of user reach due to counting the same users each time a cookie is expired/deleted as well as not having a historical view.
Cookies are Just Cookies
Cookies are not the humans…they are device identifiers of a browser which means they are not telling the story of the person and their purchasing experience. For example, multiple cookies could exist for the same person using more than one device or browser. What if someone else, other than the original owner, is using that computer and that is not considered?
Sounds like a mess trying to differentiate inconsistent data pieces!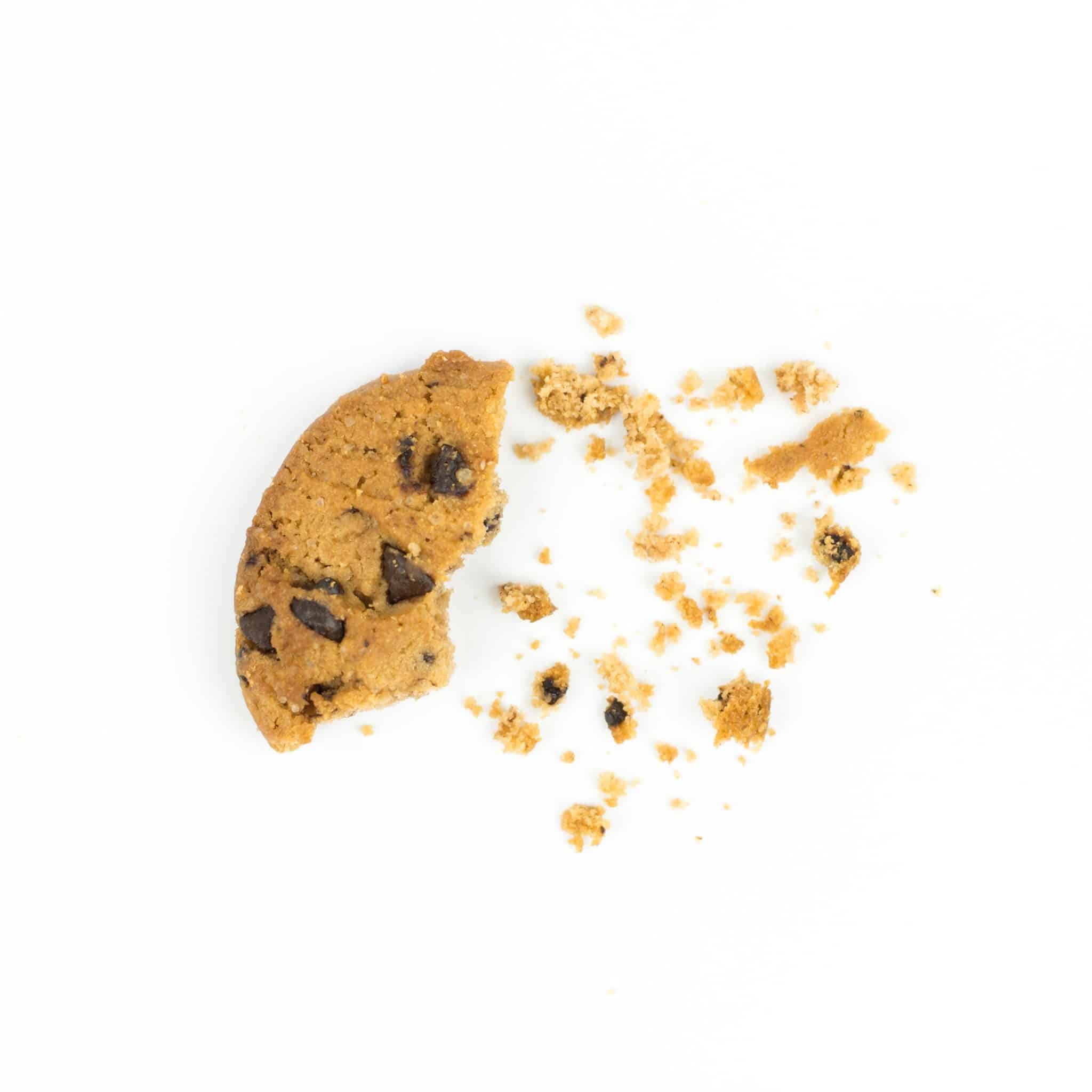 Since marketing is all about targeting specific audiences, using a technology that targets devices is not reliable and it can be downright dangerous in a world that moves more towards personability.  As a modern marketer, you want to make sure you are dynamic in how you are reaching your audience!
Be a Smart Cookie: Focus on People
As cookies continue to lose relevance in today's world, marketers who want to reach actual customers and serve them personalized, meaningful messages, must re-evaluate their data collection strategy.
So, if not cookies, what do you do to effectively retarget your audience?
New technologies are elevating identity to the level of a person, instead of a device. Tying devices and data to customer identity for the long term is only possible with a cloud-based persistent identifier such as an email address.
Here's an awesome example from The Wall Street Journal:
With customer-based advertising, people would be assigned specific ID numbers that follow them across multiple devices and applications. This allows marketers to reach individuals across all their channels and also, to track offline sales.
In fact, when asked why they felt people-based campaigns performed better, marketers pointed to improved targeting (58%) and the ability to reach real people (40%). The vast majority are investing in people-based marketing on social media (75%). Pretty, awesome right?
How It Works
Think about the last website you visited. Did it ask for your email in exchange for value? (ebooks, downloadables, content). If you answered yes, this is the start to the beginning of how retargeting will be moving forward.
By using a unique identifier like an email, you link every person online to a specific set of accounts and behaviors. This type of new retargeting goes beyond personalization and omnichannel marketing tactics and moves towards an accurate measure of buyer intent.
For example, Time Inc and Viant have successfully used a cloud-based retargeting strategy that has a massive database of registered users to retarget content based off of customers demographics and behavioral data.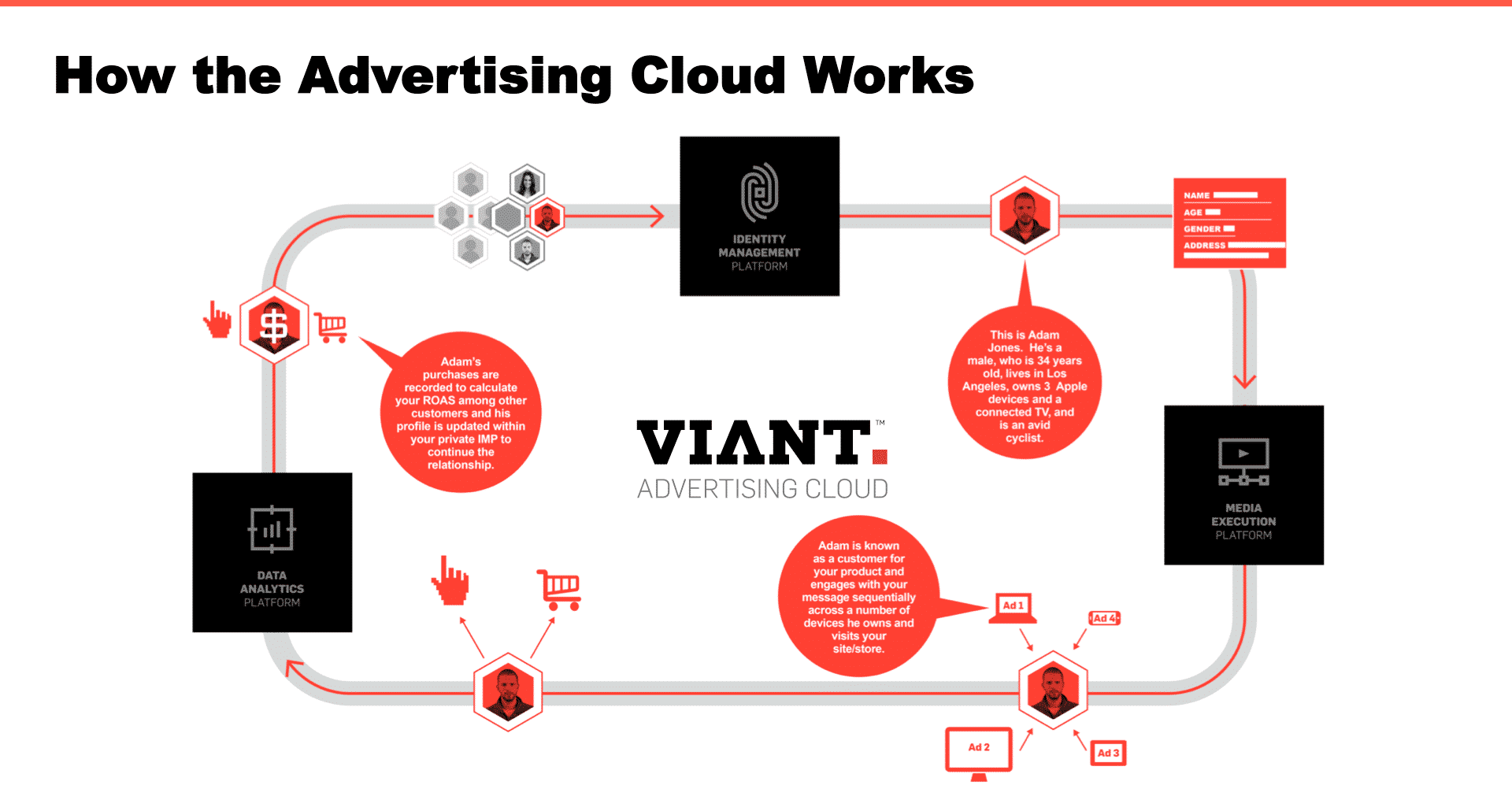 Viant targets users—not cookies—and can reliably deliver ads on sites outside of Time Inc's owned and operated properties across different devices.
Like them, many businesses are adopting more customer-based approaches to their retargeting strategies due to a fundamental shift in how people shop these days: online.
Ditch the Cookies
Cookie-based advertising is dying out as its just not performing like it used to.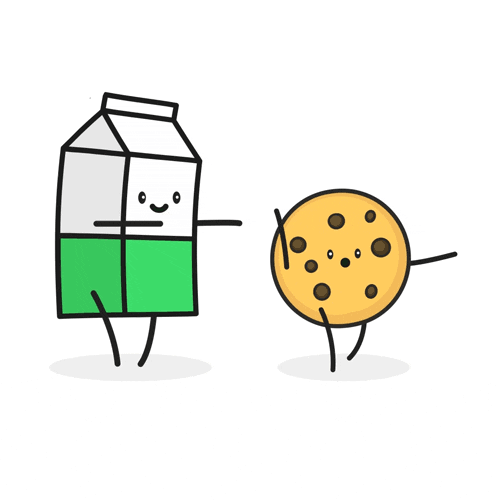 People are dynamic these days and are having to rely on their phone to seek out answers, information and products to buy. With that said, if you are still focusing on the wide net that cookies provide, you're missing out on remarketing tons of mobile users who make up a huge chunk of your target audience!
To make your retargeting more effective in 2019 and beyond, start preparing for people-based marketing tactics.
Collect emails and create information you can use to target people not devices.
By doing so, your marketing efforts will be just a bit sweeter and you will see better engagement with people who are genuinely interested in what you are putting out!
If you are struggling to understand how you can collect emails more efficiently or you want to make this shift towards people-based retargeting, reach out to us here! We would love to help you be more effective with your digital advertising!
What do you think? Do cookies have a place in the modern day marketing table? What people-based advertising techniques are you looking into these days? Comment and share below!