Ecommerce Software: Picking the Best Option for Your Business
Business
•
Ecommerce
•
Site Optimization
•
Cydney Hatch
May 7, 2018
Did you know that 96% of Americans shop online and the majority of those shoppers prefer shopping online? In fact, mobile payments for online goods and services will grow over the next five years from an estimated 452.78 million global users in 2014 to 2.07 billion users in 2019!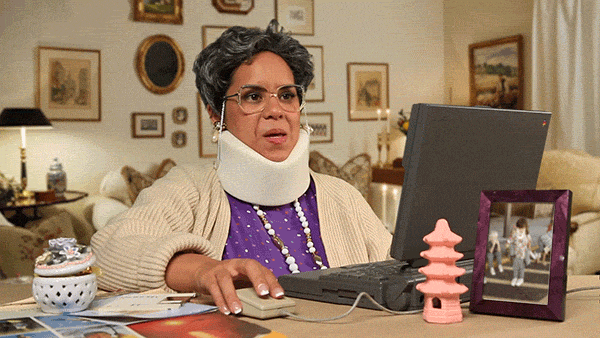 That is staggering!
With the growth of online shopping, there's never been a better time to start an ecommerce business!
If you're thinking about selling online, it's important to pick the best ecommerce software to manage all the elements of your online store. Although most software options have a user-friendly interface to help users easily manage their ecommerce needs, it can be hard to know which ecommerce software to pick.
So, if you are overwhelmed with the many options out there, breathe!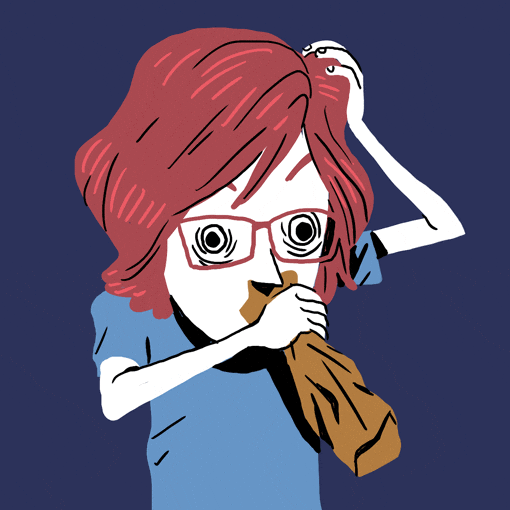 In this article, I will go into detail about the top ecommerce software options available so you can pick the ecommerce software that will work best for you! Let's dig in!
Ecommerce Software: Things to Consider
Looking online, there are a lot of ecommerce software options to choose from. This can be both great and discouraging. Whether you are looking at price point, user-friendliness, interface app accessories or customer support there are a lot of things to consider.
To start, the absolute basic features any ecommerce software should have are:
product database
shopping cart
checkout page
payment processor
order database
Let's dive into the pros and cons of the top ecommerce software platforms across these areas.
Wix: Visuals-Focused Ecommerce Software
Wix is an online website builder platform with integrated ecommerce capabilities. The platform combines sleek customizable production functionalities with online performance management. It delivers functionality in a way that is perfect for small and medium retailers.
In addition, Wix is ecommerce for the visually inclined.
Using Wix, you can create beautiful, branded and fully optimized storefronts without any particular design or coding skills. In my experience, custom web pages don't get easier than this, and it's all available at an affordable price. To see Wix's plan options, click here.
Features
Stunning drag-and-drop designs and branding
More than 100 free designer-made templates
Custom galleries
Order & inventory tracking
Direct payments via credit cards and PayPal with 0% commission
Coupon management
Shipping management
Tax management
Mobile-optimized pages
Large list of integrations
There are a lot of benefits to choosing Wix as your ecommerce software platform:
One-Stop-Shop

Wix is a one-stop-shop website building solution. Many people cite this as a weakness of Wix—since it's not an exclusive ecommerce platform—but this can also be an advantage. Wix's strength comes from integrating ecommerce capabilities with complementary content like blogs and other visual web content that help improve the strength of your site.
Easy Payments
Wix makes it easy for people to buy your products. The platform offers multiple payment options like PayPal and credit cards with 0% commission. Wix also offers multiple gift options, promotion coupons and special offers to motivate buyers to be returning customers.
Mobile-Friendly
Wix focuses on mobile. The platform understands the need for websites to be fully optimized for mobile usage, so it makes it easy to see how your website will look on mobile in their design tool. This allow you to make sure things are designed properly during the website building stages.
Beautiful Designs
Wix creates beautiful, sleek and creative storefronts. The look and experience of your online store matters just as much as its functionality, particularly nowadays when 38% of people will leave a website if they find the layout unattractive!
Easy to Use
Wix is user-friendly and easy to use! As a building-first platform, Wix makes ecommerce design accessible to anyone without the help of professional developers.
No coding experience? Not a problem! Wix comes with 100+ templates to choose from and lets you change anything you want with a simple drag-and-drop mechanism.
Centralization
Wix has a complete online store management system. It's a centralized hub where you can track your orders, sales and inventory efficiently. Wix also allows you to set custom taxes and product prices and offers centralized control of the shipping process.
Social Media 
Wix connects to your social media pages easily so you can use social media to support your store.
IT Support
Wix is governed and supported up by a team of IT & marketing professionals that will be there to support your selling efforts. You can reach out to them via phone, chat or email.
Wix has some great benefits, but there are also things you should consider before you dive in:
Not Ecommerce Focused
Wix has ecommerce capabilities, but they aren't the strongest choice for ecommerce. Wix is not a site that puts ecommerce first. In comparison to Shopify or Bigcommerce, it's far below the quality those two platforms offer.
Potentially Expensive
Wix in the long term might get pricey! Wix's paid plans start at $4.08/mo, but as their plans go up, they all remain more expensive than their visual competitors, Weebly and Squarespace.
Visual Frustration
Although you have an easy drag and go template to help with the "presentation/visuals" pain point, there are a lot of moving pieces. This can be good from a control standpoint, but it can also be frustrating!
Moving On is Tough
Wix makes moving on hard! If you want to move or export you data anywhere outside of Wix…well, you can't. In the best case scenario, you could possibly scrape or manually enter your data to your new site, but that is never a fun process!
App Aren't Truly Apps
Wix's apps market isn't the best. Although they have 3rd party apps, they aren't real applications. For example, adding the Etsy app doesn't actually add Etsy functionality to your website. Instead, it opens an additional window for people to navigate your Etsy store. Apps are not really a thing with Wix.
No Additonal Coding
Wix has many built-in tools but coding and Wix do not really mix well. Adding any additional code to the site is difficult!
If you are looking for a simple, sleek, visually appealing, all-in-one website builder that you can sell a few things online on, Wix will be a great option for you.
I find it's an ecommerce solution for small or medium-sized retailers who have a small inventory of products and services. It's a more holistic website platform that focused on content rather than an ecommerce website.
Shopify: Ecommerce Software Royalty
Shopify always tops the lists of the best ecommerce software platforms and justifiably so. If you are trying to find ecommerce software built solely for ecommerce, you should look into Shopify.
Shopify—with its ecommerce-focused features and tools—enables businesses to sell products on and offline to anyone, anywhere. Over the past few years, they have really developed their business as a cutting-edge leader of ecommerce software integration, technology stack, mobile-responsiveness and site optimization.
https://www.youtube.com/watch?v=-AlMSlcV7g0
Shopify is a very popular platform for businesses for many reasons we will discuss below. I mean, it runs 500,000+ websites!  To see Shopify's plan options, click here!
Features
All key and advanced shopping cart features
Beautiful 100+ templates
Full blogging platform
Mobile-optimized
Your own domain name
Free SSL certificate
Automatic carrier shipping rates
Accept credit cards and 70 payment gateways
Flexible shipping rates
Automatic taxes
Multiple languages
Order fulfillment
Email templates
Dropshipping
Marketing & SEO
Web hosting
Analytics
24/7 support
There are a lot of benefits to choosing Shopify as your ecommerce software platform:
Additonal Apps
Shopify is very flexible and has all sorts of additional apps to meet your needs and to extend the functionality of your online store.
24/7 Help
You can reach them at any time through phone support, online live chat or email. They even provide you with 5 international phone numbers! Talk about helpful!
Shop Offline
Shopify's Point of Sale (POS) System allows you to expand your store's abilities to offline purchases. You can effectively turn an iPad into a sales terminal, using it to help your customers browse through your product catalog, handle credit card transactions, and even hook it up to your cash register. This allows you to take your business to conferences and events while tracking sales.
Unlimited Bandwidth
Yes please! Shopify will host your online shop for you and give you an unlimited amount of bandwidth. The good thing is that they manage the entire hosting process for you so you can focus on other important parts of your business, such as marketing, products or just enjoying life!
There are also things you should consider before you dive into Shopify's ecommerce software:
Transaction Fees
Shopify charges a transaction fee for every sale. In addition to a monthly service fee, Shopify charges its customers a 0.5% – 2% transaction fee for their plans (unless you are using Shopify Payments).
Pricey App Building
Shopify monthly cost may add up if you integrate multiple apps. Although Shopify offers you over 1,200 apps to extend the functionality of your online shop, a lot of the apps are not free and they charge you a monthly fee for you to use them.
Platform Specific Coding
Shopify customization is complex due to Liquid coding.  Shopify does not use typical HTML and CSS coding but liquid coding, Shopify's special coding. You most likely will have to hire a programmer  to customize your website as its not straightforward.
Content is Crap
Content marketing is a huge marketing platform to help ecommerce so if you are looking for a strong content platform, Shopify is not your choice. Shopify comes with built-in blogging software but its not the greatest.
Tough Learning Curve
Shopify has a bit of a learning curve. Every eCommerce platform is going to have a learning curve, but I found that Shopify has a slightly steeper curve due to specific lingo and coding that they have created speifically for the platform.
Moving On Is Tough
Shopify makes moving on hard. The best you could get would be a CSV export of your product information.
If you are looking for an all-in-one ecommerce solution for your online store, you are looking to grow and add products and you are open to building your technical skills then Shopify can be a great fit for you. It truly is king for ecommerce software!
Incidentally, if you decide to go with Shopify and want a detailed walkthrough of how to set up your store for success, check out this article: Selling with Shopify: How to Build a Profitable Shopify Store.
WooCommerce: Ecommerce Software for WordPress
WooCommerce is a ecommerce platform that lets small and medium-sized businesses sell their services and products on a customizable online storefront. There is a lot of user control over various aspects of running your business as its an open-source platform.
Woocommerce is an ecommerce software for businesses that have a higher volume of sales.
WooCommerce is built on WordPress, one of the most popular open-source platforms for creating websites and blogs, which makes it a trustworthy platform when it comes to features and functions. To see Woocommerce's plan options, click here!
Features
Modern and easy to design templates
WordPress content integration
Pre-installed payment gateways
Total control of the checkout process
Set default currency
Geo-location Support
Automatic taxes
Reduce page loading
Add/Manage high product volumes
Inventory management
Shipping calculations and flexible shipping destinations
Search engine optimization (SEO)
Discount coupons and codes
Product reviews
Owner verification
Reporting
Analyze products and orders
CRM/Store management
Support/Hosting
There are a lot of benefits to choosing Woocommerce as your ecommerce software platform:
Platform Familiarity
Woocommerce is familiar! If you know WordPress, WooCommerce will be a breeze.
Helpful Platform Community
WooCommerce has an additional support group. WordPress has a very large community, which creates additional resources for you to understand the platform and get help with weeding out bugs or other problems.
Open-Source Codebase
WooCommerce has an open-source codebase. WooCommerce's code is freely available for anyone to view and modify.
Extensions
WooCommerce has a lot of extensions! You can easily use a lot of free and paid extensions like Stripe, PayPal, USPS, ShipStation, MailChimp, etc.
Great Security
WooCommerce is really secure. WooCommerce's software is regularly updated which means its up to date secure as well as compatible with updated WordPress.
There are also some things you need to consider before you dive into WooCommerce ecommerce software:
Customization is Pricey
Upfront, Woocommerce is free, but as you customize your store, it can rack up some cash. Hosting, domains, themes, plug ins, etc are things you will most likely have to purchase and as an initial cost to someone starting, this might seem overwhelming.
Requires Former Knowledge
WooCommerce requires you to understand how WordPress works. Without it, WooCommerce can be more difficult to implement than other ecommerce software solutions.
Updates Slow Down Business
WooCommerce updates can cause headaches! Updates to the software are required in order to keep the WordPress platform up to date with the current browsers and mobile devices. Updates also help with securing the platform from malware. However, those updates can also cause certain plug-ins to fail, which can cause major problems on your site.
Formatting is Touchy
WooCommerce content formatting is a bit odd. When you make updates to your site yourself through the visual tab, it can be touchy. This can leave those not knowing HTML frustrated when things don't look exactly how you want them to.
Ultimately, WooCommerce is a toolkit for turning an existing WordPress site into a fully functional store. If you are familiar with WordPress and love the platform, this might be the ecommerce software for you!
BigCommerce: Ecommerce Software for Entrepreneurs
BigCommerce is a reliable ecommerce system with solutions catered towards B2B companies, entrepreneurs and small businesses. The platform provides you with the essential features and tools you need to truly grow your business.
Bigcommerce is equipped with best-in-class conversion and marketing tools to help you drive more traffic, increase conversions, and sell across multiple channels. You can easily use the software as it's built to grow your business and handle high volume traffic and production. It is also a solid choice if you want to focus on international business. To see Bigcommerce's pricing, click here!
Features
Website builder
Domain name
Secure shopping cart
Product catalogs
Payment gateway
Hosting and security
Delivery/Event dates
Social media marketing
Shopping comparison engines
Shipping management
Reporting and analytics
Mobile-optimized
SEO and analytics
Multi-currency support
Dropshipping and warehousing
Customer and group management
Configurable fields
In-store search functionality
Inventory management
CMS
Returns system (RMA)
There are a lot of benefits to choosing Bigcommerce as your ecommerce software platform:
Great Product Images
Bigcommerce takes product photography to the next level. You can customize each product item with high-resolution photos with a moveable zoom.
Fast ROI
Bigcommerce has fast ROI. Since it's a cloud-based solution, you don't have to worry about infrastructure.
Unification
Bigcommerce unifies all aspects of commerce with its "Channel Manager." Users can create unlimited staff accounts—this is ideal for larger companies with many employees. Bigcommerce streamlines product information, orders and inventory across channels in one place!
Social Media
Bigcommerce partners with social networks Facebook, Pinterest, and Twitter to offer access to social call-to-action (CTA) purchasing options.
Great Onboarding
Bigcommerce has great education and training materials! Bigcommerce has lots of how-tos and resources on how to set up and run their ecommerce software.
Integration
Bigcommerce is thoughtful with integration. From general management to the abandoned cart saver, Bigcommerce has really thought of all the features you need! They have an amazing built-in marketing toolset!
Customer Service 
BigCommerce also has great customer service. They are quick to contact you upon setting up and assign you a consultation for help if you need it.
There are also a few things you need to consider before you dive into BigCommerce ecommerce software:
Add Ons are Pricey

Bigcommerce has pricey add ons. Bigcommerce's plans start with the Standard Plan at $29.95  per month, but you also need to consider transaction fees with the payment gateways you choose.
Themes are Expensive
There are only a handful of free themes, and the most popular premium ones can cost hundreds of dollars! The theme editor for these themes are easy to pick up, but you will need to take some time to learn how to use it.
24/7 Help is Not a Thing
Bigcommerce customer service is a bit weird—they aren't available 24/7. If you need technical assistance, you'll have to contact Bigcommerce during set office hours. Chat is available after hours, but that can be a difficult way to solve urgent problems.
Moving On Is Tough
BigCommerce makes moving on tough. You are facing high moving costs and a lot of work scraping your content and exporting products.
If you are looking for an all-in-one eCommerce solution and you want something with tons of built-in features and doesn't require a lot of technical know-how, then BigCommerce will be a great fit for you.
Pinnacle Cart: Ecommerce Software For The Marketer
Pinnacle Cart is an ecommerce software built by marketers for marketers. It is an attractive, fully-customizable ecommerce platform that has digital marketing in mind.
Pinnacle cart has numerous useful features on a user-friendly platform with customizable templates. It comes with a starter's guide and supports several languages and currencies which make Pinnacle Cart just as perfect for international businesses as it is for small companies.
PinancleCart manages everything through one easy-to-understand control panel. Through this control panel, you can manage everything from products, managing payment methods, shipping, orders etc.
Pinnacle Cart has been in business for about 15 years and is focused on the marketing aspect of ecommerce. To see Pinnacle Cart's pricing, click here!
Features

Easy set-up tools
Design tools and features
Image management
Search engine optimization
Product merchandising
Wholesale/Drop shipping
Customer management
Inventory tracking
Payment and shipping options
Recurring billing
Taxes
Product and category management
Order management
Content management
Security
Checkout and registration
Reporting and business analytics
Administration
Currency and language options
Marketing and promotions
Import and export
Product attributes
There are a lot of benefits to choosing Pinnacle Cart as your ecommerce software platform:
Marking Tools
This platform has amazing marketing tools. Pinnacle cart makes sure you are targeting the right buyers and that your products are marketed well. The system increases the exposure of your offerings with an array of modern marketing tools, all designed to support its omni-channel shopping experience.
SEO Ranking
Pinnacle Cart ensures the best possible ranking for your store on Google, Yahoo, and Bing by allowing you to work with advanced features like remarketing, discount codes, gift certificates, and customer reviews. Pinnacle cart also works with Google AdWords and Google Analytics to track the progress of your business performance.
Pinnacle Cart offers some of the best SEO and traffic optimization features on the market, often perceived as more accurate than the ones of leading market places. In addition, Pinnacle Cart allows you to configure the SEO settings for every product you add or page you create.
Certification
Pinnacle Cart is shielded with tight security measures bearing the PA-DDS certification, which counts as the highest protective standard online stores can possibly get.
Integration
Pinnacle Cart offers great collaborative integration with ecommerce databases like Google, eBay, Amazon, Shopzilla and Quickbooks.
Social Media: Facebook
Pinnacle Cart makes it easy for your customers to make a purchase through Facebook! No one likes you fill out online forms and creating accounts so allowing your customers to login through Facebook saves them time and makes the purchasing experience a breeze.
Shop Offline
Pinnacle Cart allows you to take online shopping offline using tablets and phones—all while still tracking sales!
There are also things you need to consider before picking Pinnacle Cart as your ecommerce software:
Not Helpful

Pinnacle cart does not have a great onboarding system. There is very little in the way of resources to help you understand some of the platform's  features.
No Emailing System

Pinnacle Cart's does not offer custom email accounts and it does not have a built-in POS system.
Customization is Limited

Pinnacle Cart does not have a lot of template designs available. They have a limited selections featuring only 33 free templates to use for your online store. They also have a handful of premium templates that are incredibly expensive (starting from $395).
If you are looking for a solid all-around shopping cart, then Pinnacle Cart is a good choice. You can migrate your existing store or build a storefront.
Pinnacle Cart comes with marketing solutions that can be really helpful for business growth. In addition, Pinnacle Cart offers scalable actions that makes it right for any size business!
Options Options Options…Choose Wisely!
Whew! We have covered a lot.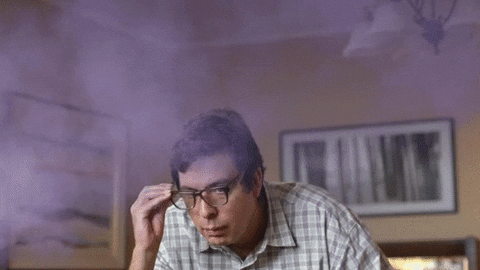 Hopefully this article has helped you identify the right ecommerce software for your business.
Ultimately, at the end of the day, any software decision should be based off of your preferences and business needs. But, using the information in this article, you should be able to find a solution that works for you.
If you need more help in setting up ecommerce marketing, let me know here! We are here to help you achieve business success!
Which ecommerce software platforms do you prefer? Do you feel like you have the required technology to engage with customers effectively?
Leave a comment