Winter is Coming…What You Can Do to Get Ready for the Holidays Today
For retail businesses, the holiday shopping season is the most important time of the entire year. Beginning with Black Friday and Cyber Monday, the holiday season is when many ecommerce sites make the majority of their money, so it's crucial to have a killer marketing strategy in place long before the holidays arrive.
With all that in mind, we here at Disruptive believe that a successful holiday season starts long before the holidays arrive. To really make the most of the holiday shopping frenzy, you need to start prepping long before your customers are even thinking about buying gifts for their loved ones.
In this article, we're going to help you brainstorm different ways to reach your customers during the holidays. But this is just the beginning, to help you really make the most of the holiday season, we'll soon be releasing an eBook and holding a webinar with Craig Wakefield—our resident holiday marketing expert—on how to get ready for the holidays. Stay tuned!
1. Figure Out Your USP
During the holidays, your potential customers will be inundated with advertising. To stand out, you need to make a clear case for why they should choose your business over the competition.
To do that, you have to nail down the unique selling point you want to focus on during the holidays. What makes your business worth your customers' time? Price? Convenience? Range of products? Emotional appeal? Warranty?
Unless you're selling something truly unique, most of your customers can probably find an alternative option with a quick search and a few clicks. The only real way to keep their interest is to really understand what makes your company worth buying from and focus on that selling point.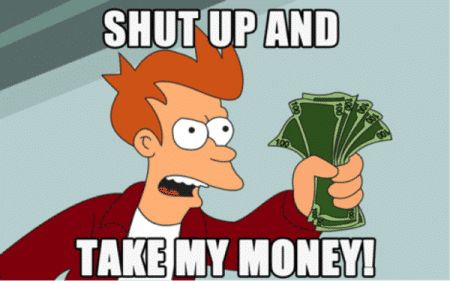 Obviously, your unique selling point may not work for everyone, but it's the holidays. You don't have to win over everyone in your target market. Your selling point just needs to appeal to enough people to let you make a good profit before the holidays are over. As long as you understand who your target market is and how to use your selling point to reach them, you should be fine.
For example, if your selling point for your watches is price, you're going to target a very different group of keywords on paid search than if you are trying to sell Rolexes.
As simple as this sounds, figuring out the right unique selling point for your products can take some time, which is why it pays to get started months in advance.
2. Create a Compelling Offer
When most people think of holiday shopping, they immediately think of crazy, door buster-style Black Friday and Cyber Monday deals. However, while most people expect some sort of holiday sale, you don't have to offer mega deals to have a good holiday season. Even a small discount or free shipping can be enough to make people feel like they're getting a good price on your products.
Picking the right offer isn't all about making your customers happy, though. If it was, the easiest way to move product would be to sell it for free. That would certainly make your customers happy…and put you out of business.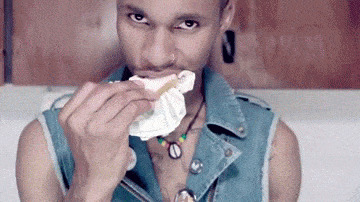 The whole point of Black Friday and Cyber Monday is to increase your total revenue by taking advantage of the holiday shopping frenzy to sell more—albeit at a lower price.
Not only does your offer need to be financially reasonable for your business, but it also needs to lead to a higher average order value. With that in mind, you'll want to choose offers that incentivize people to buy more. There are a couple of ways to do that:
1. Create Bundles
One of the easiest ways to create offers that are a win for you and your customers is with bundles. Bundles are an easy win for everyone. For your customers, the price-per-item is lower than what they would normally pay and for you? Well, you get to sell a lot of items at once, which is always a big win.
If you can get someone who came to your site to buy one thing to buy a bundle instead, that's a lot more money in your pocket—even if the profit per item is lower. It takes some time, thought and research to put together a compelling bundle, but the end result is a win for you and your customers.
2. Find Upsell Opportunities
Once people are excited about a product, it's not hard to get them excited about buying a better version of that product, more product units or other complementary products—especially when they feel like they're saving money.
Depending on what you're selling, it can often be effective to promote one product (or one version of your product) that is easy to market and then upsell people once they're on your site looking to get the most bang for their buck.
Regardless of how you choose to set up your offers, though, your offer needs to be compelling—both for you and your business. Otherwise, it just won't work out in the long run.
3. Get Personal
Once you know what your USP and offer are, you need to figure out how to frame in them in a way that will grab people's attention. One great way to stand out from the competition is by personalizing your ads.
Now, I don't mean personalization in the truest sense of the word—we're not talking about targeting people by name, etc—I mean personalizing your ad content in a way that will resonate with your target audience.
For example, check out the following ads I saw last year for the search "christmas gifts":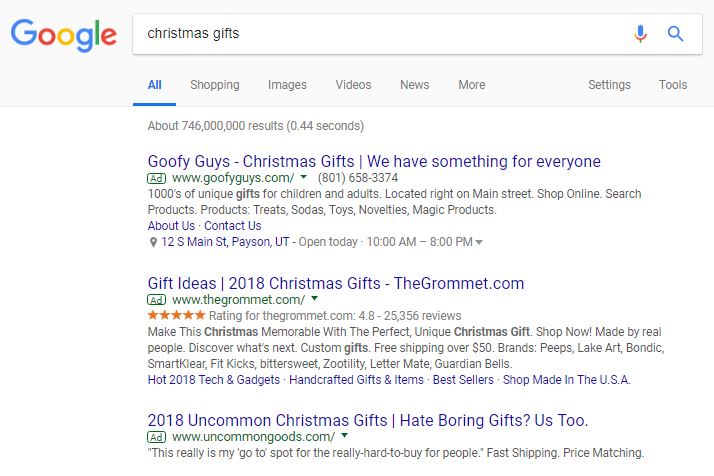 Most people search on Google for "christmas gifts" for one reason: they're looking for gift ideas. A lot of us struggle to come up with the perfect gift for the important people in our lives, so we turn to Google to inspire us.
With that in mind, which headline seems personalized to that pain point? "Gift Ideas | 2018 Christmas Gifts – TheGrommet.com" or "2018 Uncommon Christmas Gifts | Hate Boring Gifts? Us Too"?
Odds are, you're a lot more likely to go with the latter. It might not be what everyone is looking for, but if you're looking for clever, unique gift ideas, you're a lot more likely to click on the ad that seems personalized to your needs.
4. Put Together Some Video Ads
During the holiday season marketing free-for-all, there are so many ads out there that it can be hard to get people to even pay attention to yours—especially on social media. To win the attention of your customers, you need ads that your customers actually enjoy seeing.
The best way to do this is with high-quality, entertaining video ads.
Unfortunately, creating a good video ad takes a lot of time, forethought and effort. That's why it's important to start putting your video ad strategy and content together now, instead of waiting until it's crunch time in October or November.
As you start working on your ad strategy, remember, the whole point of creating video ads is to earn your customers attention. During the holidays, most people are in a state of advertising fatigue. They have so many demands for their attention and money that adding a new advertisement to the mix is more likely to frustrate them than win their business.
But…if you can earn their attention instead of demanding it, your business becomes a welcome, enjoyable relief. As a result, potential customers are a lot more likely to buy from you—both now and in the future.
Here are a few things to keep in mind:
Hook them quickly. You only have a few seconds to earn people's attention before they move on, so start with a bang!
Target the right audiences. Targeting the right people is critically important to the success of your holiday shopping campaigns. Video ads are no exception.
Keep the pacing fast. If you want to keep people's attention, you need to keep things moving. No likes a slow commercial.
Use tight framing and bright colors. Tight framing and bright colors are exciting to the eyes, so people are a lot more likely to pay attention when your video is visually engaging.
Finally, the best video ads are ads. Creating a fun, engaging experience is important, but your video should ultimately make people want to buy your products. You want to evoke a positive emotion and then tie that emotion to what you're selling. Do that and people will be looking for your "Buy Now" button.
If you're new to video advertising and need some help getting started, I've put together an in-depth guide to video advertising here. Check it out and let me know what you think!
5. Take Advantage of Smart Shopping
Smart Shopping offers a variety of interesting opportunities for holiday advertisers. If you haven't tried them yet, now is the time! It takes a bit to get them working right, but they can be a good way to boost the performance of your holiday campaigns.
Here are a few things to keep in mind with Smart Shopping campaigns this holiday season:
Start early. Smart Shopping campaigns take at least 15 days to hit their stride, so it's better to get them started well in advance of big shopping periods like Black Friday and Cyber Monday.
Review long-term performance. Along the same lines as the last point, the earlier you start using Smart Shopping campaigns, the more time you will have to evaluate their effectiveness. Sometimes, it takes a while to really get a feel for a new type of campaign, so give yourself time to figure things out before Black Friday.
Get to know your levers. Your budget and ROAS settings are the only real levers you have much control over, so pay attention to how changing these setting affects your results.
Don't be afraid to increase your budget. The great thing about the holidays is the increased demand, but if you aren't increasing your budget in response to that demand, you can miss out on some real opportunities.
If you start now, Smart Shopping campaigns have the potential to be a real game-changer for your business. The usefulness of these campaigns, of course, will depend on the specific products you're selling, but if you haven't looked into Smart Shopping before, now is a great time to start.
6. Put Your Funnel(s) Together
Last, but not least, you need to put together your marketing funnel. Your marketing funnel represents the path you want your customers to take on their way to making a purchase. Depending on whether someone is a new customer or a returning one, that path can take several different routes, but they should all lead to the same destination: more sales for your business.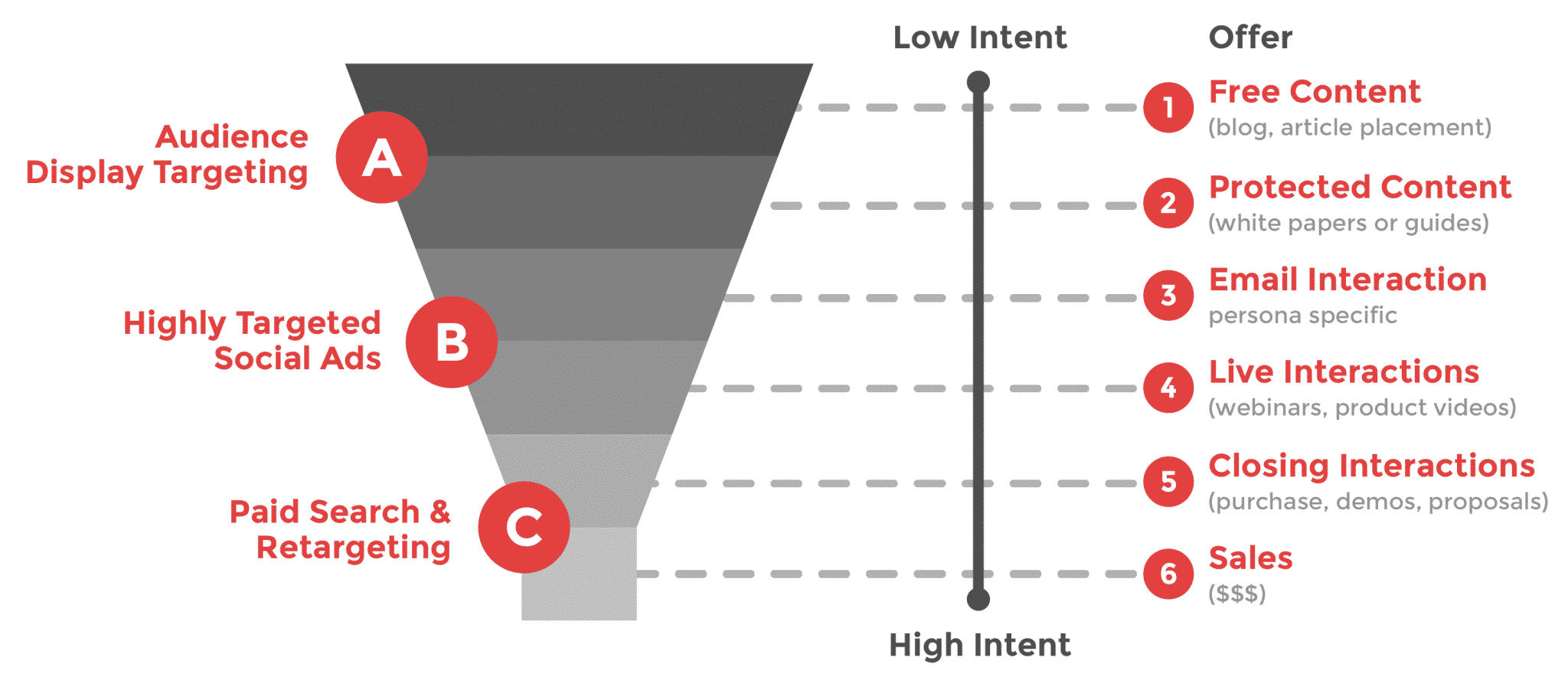 At the beginning of your funnel, people aren't really familiar with your brand or product yet, but they're the sort of people you believe would be interested in your product. To reach this audience, you need to run ads: Facebook Ads, Google Ads, Instagram Ads, Pinterest Ads, etc. This gets you in front of a large group of people who have never heard of you before…but might be interested in what you're selling.
Hopefully, if you've got a USP, offer and compelling ad content (video or otherwise), people will see your ads, click to your site and make a purchase. However, only a percentage of the people who see your ad will click, and only a percentage of those people will make a purchase. But, if you can get a portion of the people who click and don't buy to join your email list or follow you on social media, you can probably get them to come back later and buy something when they're ready.
If they don't commit in any sort of way, don't worry, that doesn't mean you're out of options. Most online advertising platforms allow you to track visitors to your site and retarget them. This is great, because if they were interested enough to click once, there's a good chance that if you stay on their radar, they'll click again later and actually make a purchase.
Conclusion
In the end, the success or failure of your holiday marketing will largely depend on how much time and forethought you put into your campaigns. You can't just set something up in between bites of turkey on Thanksgiving and hope it works. But, if you start preparing now, you'll be in a great place come November. Your holiday marketing strategy will be well-designed, polished and ready for action on Black Friday!
While all of this might seem like a lot to keep track of, we've just given you some ideas to help kickstart things. To really get into the details, stay tuned for our upcoming eBook and webinar in August, where we'll get into the nitty-gritty of what works (and what doesn't) in holiday marketing.
Or, if you just want to skip the whole preparation thing and let us do it for you, let us know here or in the comments. We'd love to help!
How do you get ready for the holidays? When do you get ready for the holidays? What are some of your favorite holiday marketing tactics? Leave your thoughts in the comments below. Happy holidays!
Leave a comment