The Comprehensive Guide to Online Video Advertising in 2019
by Ana Gotter • November 27, 2018
This time of year, most brands are mapping out their 2019 marketing strategies if they haven't done so already. Online video advertising should be part of yours.
I know that's a pretty big statement to make, but almost every business in almost every industry could benefit from video ad campaigns to do everything from telling their brand's story to selling the latest model of their new product.
Even with more brands investing into paid advertising across the board, a number of small and medium businesses are still intimidated by video advertising and everything that comes with it. Video is more of a financial investment, but as we all know, smart investments can yield bigger growth.
In this post, we're going to answer all of your questions about online video advertising, including why it's essential, the platforms you can choose from, how to plan a campaign, and more. You'll be ready to kick off your campaigns come January and dominate your ad campaigns throughout 2019.
Why All Brands Need Online Video Advertising in 2019
Video is already an important part of both organic and PPC marketing now, but a lot of experts believe that it's going to become even more prominent in 2019. Video is a natural storytelling medium, making it particularly persuasive and engaging for viewers.
If you need a little more convincing, you can consider the following:
Online Video Advertising Platforms to Choose From
Before you start creating your campaigns, it's a good idea to know which platforms you'd like to optimize for. Different platforms may have different technical requirements, best practices, and targeting requirements.
Google Ads
Google Ads has two different types of ad campaigns: search ads and display ads (previously known as Google AdSense). The display ad system is what you would use for video advertising.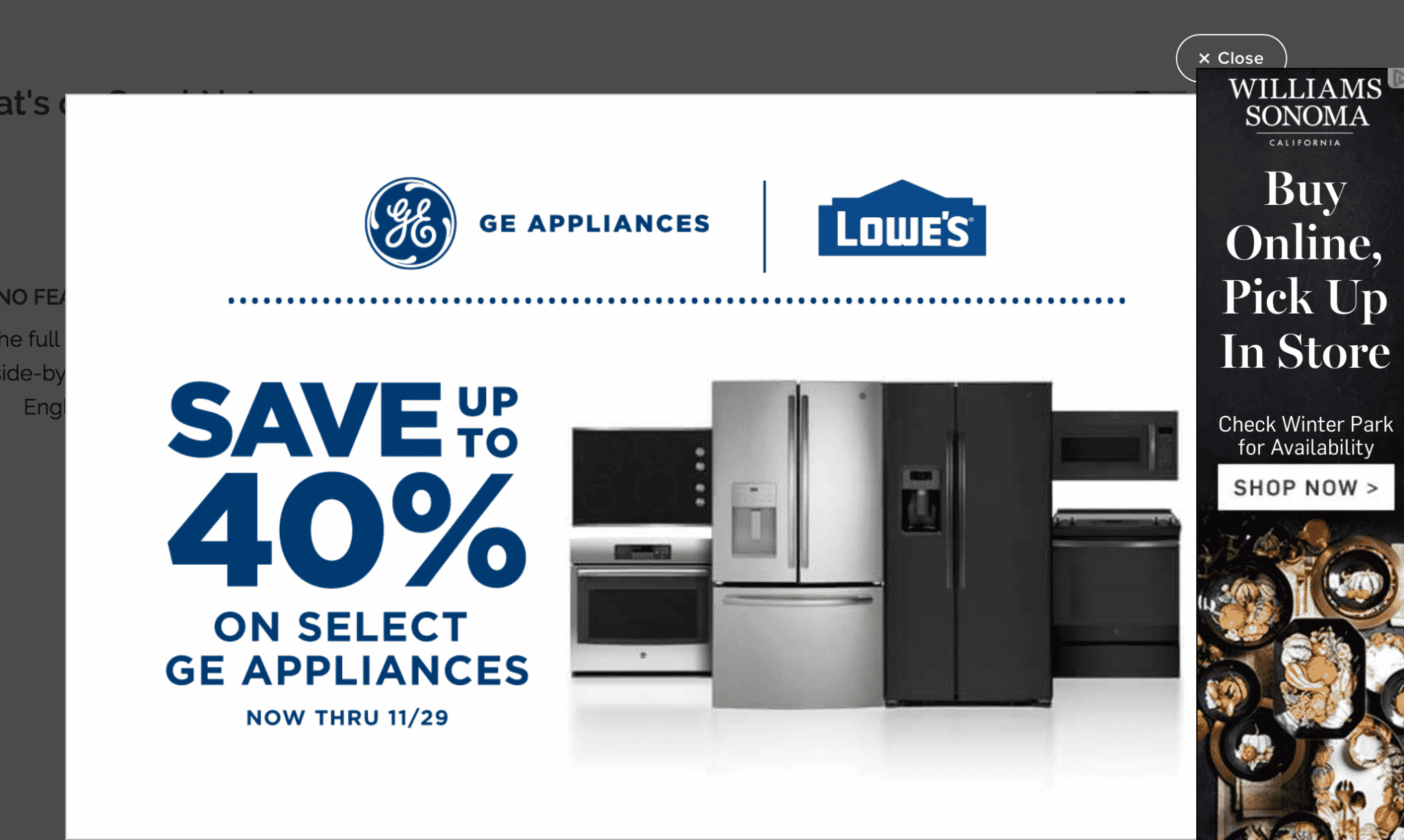 These ads allow you to showcase your video ads (or image ads, if you choose, but this is a post about video advertising) on different participating sites. You can "target" certain audiences and choose what type of sites you want your content to appear on. This allows you to take your video ads and show them to users off-platform, extending your reach.
Retargeting is often used with these campaigns, showing the ads to users who have recently engaged with the brand or a select product. This serves as a helpful nudge that reminds them that you're there and can result in sales.
Facebook and Instagram Ads
Facebook and Instagram Ads both have several different video ad placements, and since they work under one ad system, we're lumping them together here.
The most conventional placement is feed ads, where your video ads will show up in a user's feed. Both platforms now offer Stories ads as well, which need to be 15 seconds or less, and are a full-screen mobile experience. Exclusively on Facebook are the options to show short video commercials in the middle of other publisher's video content, and to appear in the "suggested videos" section.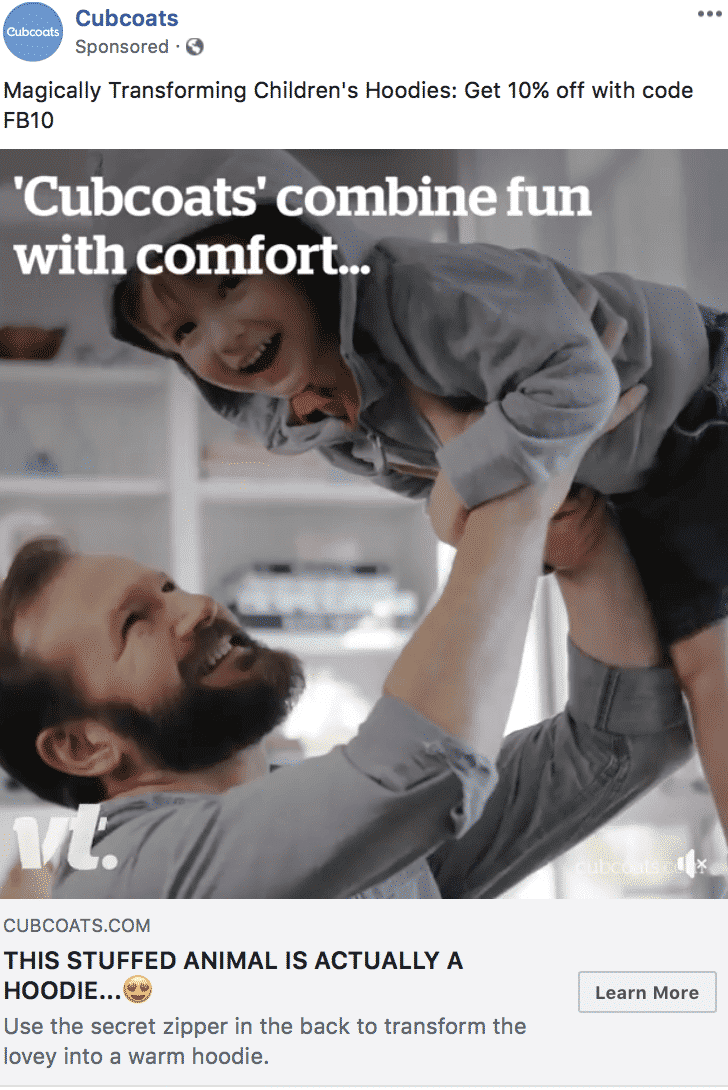 Facebook Ads also has audience network placements, allowing you to show video ads on participating sites and mobile apps to users who match your targeting criteria.
YouTube Ads
YouTube Ads is technically a part of Google Ads, but it's significant enough in the online video advertising industry that I wanted to break it off and separate it.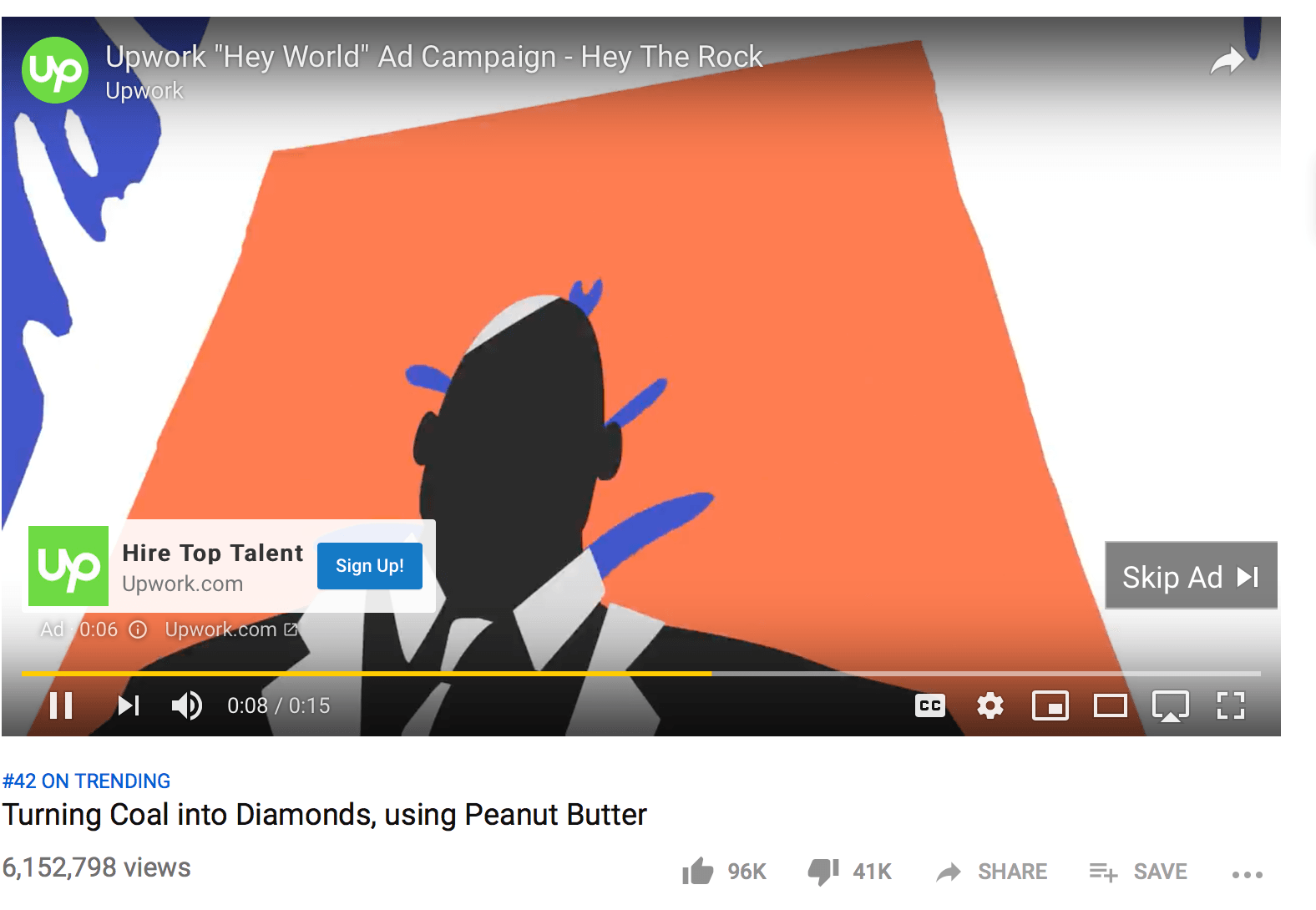 In terms of true video advertising on YouTube Ads, there are two placements that automatically show your ad to interested viewers. TrueView ads are played before a video. Bumper Ads are too, but these are only 6 seconds long, so they can't be skipped. You can also use Discovery ads to improve the reach of your video, but this just helps you show up in the search results.
YouTube Ads are easy to set up, and they've got some incredible reporting analytics most other platforms don't have that can show you the impact of your campaigns. Their Brand Lift solutions in particular will tell you how effective your ads are at reaching your audience and delivering your message to them. This is valuable for any video advertiser.
Alternative Ad Networks
The above video ad networks are the most commonly used ones. They're easily accessible and—on the whole—they're affordable. Each can also help you reach diverse audiences.
If you want to opt for different platforms, however, there are additional alternative ad networks to choose from. These include:
If you're interested, check out each of the individual ad networks. They all have pros and cons, and while their reach won't be the same as Google's in some cases, they can still do wonders to connect you to your target audience.
The 5 Stages of Creating Video Ads
Online video advertising adds some extra layers to the ad creation process and this is where we lose businesses. Most know, after all, that video marketing is important; the time, the expenses, and the extra steps in the process counteract this knowledge, and they either put it off or focus on other ad types instead.
We're going to demystify the process here. Let's go step by step of what the video ad creation process looks like, and what you can expect.
Note that in most cases, brands do hire a video creation agency, whether that's an animated video designer or a videographer team. It helps to find that agency either before or during the first step, so that you can have their expertise throughout the whole process. As soon as you decide what type of video you'd like to go for—like live footage vs. an animated explainer video—find an agency to work with (Fun tip: we can help with that.)
Concept Conception
The first step of a video campaign, unsurprisingly, will be to come up with the video's concept and decide what purpose you want it to serve. Examples include:
Explainer videos
Brand story videos designed to help you connect with new users
Product videos
Once you decide what sort of video you want to create and how you'll use it in the strategy, you need to come up with an angle. This will tell you what the video will actually be. Are you going to go of the emotional appeal about you how your company was started by immigrants who are bringing their authentic Italian cooking to the community? Or, you can go for a humorous approach like Disruptive Advertising did here with an online dating angle:
https://www.facebook.com/disruptiveads/videos/1649470785128217/
At this stage, consider the audience that you want to connect with and how you'll make a video that's unique and helps you accomplish your goals. Brainstorm multiple ideas, even if you're only making one video. Since video creation is a long process, you want to start with the best ideas from the beginning.
Video Creation
After you've planned the video you want to make, it's time to actually create it. This process can take some time.
If you opt for something like an animated design video, there's often a planning stage, a storyboard stage, and then the actual creations.
Videos that are shot might require casting calls, establishing/creating sets, and shooting the actual video.
This process will be the expensive part for most videos, because you'll almost always be better off if you hire professionals to do this for you. They'll have the equipment that you need and the experience to make it great.
Looking for some inspiration? Check out some of the most viral video campaigns ever created.
Video Editing
During this stage, you (or the team you hire) will edit the video as needed. This can include:
Sharpening the focus of the video or improving lighting, colors, and more
Adding closed captions to the video (particularly with SRT files, which is most beneficial)
Placing sound effects or music in the background
Adding visual effects, text overlay, and more
After this stage is complete, the video itself should be completely finalized.
Ad Creation
Even though your video is done, the work isn't over yet. You'll need to create the actual ads for each platform you want to run campaigns on. This includes:
Writing the copy, including the headline and text description in most cases
Choosing your targeting carefully
Setting your ads to run and monitoring them
Video Advertising Best Practices
Creativity, originality, and a strong understanding of your target audience will help you to create high-converting video ads. What works for one brand may not work for another, so there may be a bit of trial and error here.
Even keeping this in consideration, however, there are a few best practices that can improve your video advertising across the board. These include:
Optimize for mobile. Mobile is important, especially with more traffic coming from mobile devices than ever before. Optimize for mobile so you don't isolate this traffic. Keep videos short, and include more vertical content into your campaigns so it can take up a viewer's full screen.
Make the first few seconds count. You've got three seconds or less to grab most viewers' attention, and Facebook starts counting views (and charging for them, if you're being charged by views) at 3 seconds, too. Don't go for a slow build, hoping to slowly explain the point of the video—tell people why they should care immediately. The video below does this. By second 3, a woman has said "They said I was too pretty to fight." That'll do it.
Keep it short. Short and sweet is ideal for video. Some video ad campaigns can do well at a minute. Explainer videos can typically get strong performance at between 30 seconds to a minute. Most ad campaigns should be kept under 30 seconds. If you want to shoot for Instagram Stories or Facebook Stories, they must be 15 seconds or under. If you want to create YouTube bumper ads, they need to be 6 seconds or less.
Include CTAs. Your video ad campaign isn't being run so that you have something to do. Each one should be designed to drive a very specific action from viewers. Make sure you end each video with a CTA that makes sense with the context of the video. The CTA should be specific, telling users how to take the action you want.
Add closed captions. Closed captions should be added to all of your online videos. 85% of Facebook videos are actually watched without sound, and that's pretty consistent across the board. Don't rely on your audience enabling sound, because as it turns out, there's a good chance they won't. Closed captions are also helpful to users with hearing disabilities, making your videos more accessible.
Use storytelling. Storytelling is a video ad's best friend. It gets users more emotionally invested in what you're doing. It will also help people remember your message long after they're done watching. Since you're interrupting a user's experience with online ads, you need to make sure that they remember you once they're back to what they were doing originally. If you can incorporate emotion, like this popular ad below, even better.

https://www.youtube.com/watch?v=mNbSgMEZ_Tw
Conclusion
Online video advertising matters now, but it's going to be even more important in 2019. Video advertising only going to continue to be more impactful next year and almost certainly beyond, with more users watching more video in a variety of different ways. If you aren't getting ahead of the curve now, you'll have to catch up, so use this guide to start planning right away.
If you're ready to invest in online video advertising, we can help you knock it out of the park. You can learn more about what we do here, or shoot us a message and schedule a free consultation.
What do you think? Have you invested in online video advertising for your business? Which platforms yielded the best results? Share your thoughts and questions in the comments below!