How to 10X Your Google Shopping Revenue (While Improving ROAS)
by Aden Andrus • May 26, 2020
Google Shopping is a great place to market…if you know what you're doing. If you don't, your Google Shopping revenue can be disappointingly low.
Even if you're getting okay results, you may still be missing out on a lot of potential revenue. It's a story we've seen play out time and again.
Clients come to us because they feel like their Google Shopping revenue should be higher. They know something is wrong—they just can't figure out what.
Often, the problem is that digital marketing just isn't their area of expertise. Their products are good, but they're making a few accidental—but crucial mistakes—that are keeping them from the success they know they deserve.
The good news is, if you can track down those mistakes, it can lead to massive increases in revenue and return on ad spend. In fact, in this article, we're going to talk about one client who saw their Google Shopping revenue increase by over 10x after we went in and rebuilt their campaigns.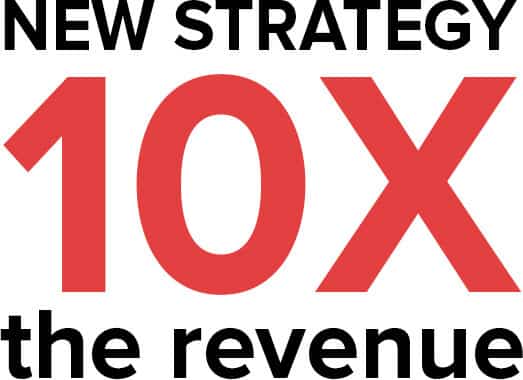 We'll talk about that in more detail later on, but crazy things happen when you get your Google Shopping campaigns dialed in.
In this article, we're going to talk about some of these stories and what you can do to get your Google Shopping revenue to where it should be. Sound good? Let's get started.
Hidden Mistakes
Sometimes little oversights can cost you big time. That was the case with one of our clients when they first came to us.
This particular client sells anatomical models and charts to doctors, teachers, universities and laboratories. Remember that creepy skeleton in the corner of your high school biology class?
Yep, there's a whole industry dedicated to selling those sorts of anatomically-correct models.
This particular client had been running Google Shopping campaigns for a while, but they were only producing a 0.97 return on ad spend (ROAS).
That's not exactly sustainable—especially when you take cost of goods and shipping into account (for more information on how to determine the right target ROAS for your campaigns, check out this article).
Finding the Problem
Things didn't quite add up, though. They had great products. The demand was out there. Their margins were good.
So why weren't things working?
When we first started working with them, the answer wasn't immediately obvious. But, we felt like there had to be something that we were missing, so we took an in-depth look at their Google Ads account.
First off, we started by refining their existing search and shopping campaigns. After auditing thousands of Google Ads accounts, we knew that most accounts are wasting around 76% of their ad spend, and sure enough, we quickly found a lot of wasted ad spend (for tips on how to track this down in your own account, check out this article).
Next, we launched new paid search campaigns with refined targeting based on what we learned while cleaning up the account. All of this helped, but we still weren't getting the sorts of results we expected.
So, we took an even harder look at things.
It took some research, but we eventually discovered something shocking. Most of their products weren't actually pulling through to Google Shopping!
Fixing Things
Once we tracked down and fixed the problem, their Google Shopping revenue increased by 404% and ROAS jumped up to 6.75x!

All of a sudden, Google Shopping wasn't a liability—it was a huge asset. The potential was there all along, the client just had a few key problems that were keeping them from success.
Missed Opportunities
Some businesses limit themselves with inadvertent mistakes. Others have big opportunities staring them in the face…and they don't even realize it.
That's what we discovered while helping another client in the sporting goods industry.
This particular client sells a wide range of goods and services. We had been working with them for a while and were getting pretty good results on most of their campaigns. However, we noticed that their apparel products were only producing a 2.67x ROAS.
That wasn't bad, but we knew we could do better.
A Better Way
After trying a few things, we decided to see if there was any way to improve the relevance of their product titles.
We'd seen this sort of change work wonders in other campaigns, but this particular client had so many products that it wasn't practical to go through every product in their feed and update things individually.
To solve the problem, we came up with a couple of clever automated rules:
In effect, these rules told Google to add relevant product information to the product title depending on what sort of product it was.
So, a product title like this:

Would end up like this:

It was a simple change, but it had a profound effect on campaign performance. Month-over-month, return on ad spend jumped from 2.67x to 6.63x and Google Shopping revenue increased by 273%!

Simply by combining a little experience and know-how, we were able to significantly improve campaign performance. The potential was always there, we just had to figure out how to unlock it.
A Little Automation Can Go a Long Way
In similar fashion, sometimes increasing your Google Ads revenue is simply a matter of knowing which algorithm to use and when.
For example, one of our clients sells a novel landscape maintenance tool. When they came to us, their revenue numbers were okay and their return-on-ad-spend was 2.2x. That was acceptable, but not where they wanted it to be.
Since this client has fairly good brand awareness, we decided to see if we could improve the performance of their branded terms. They were running a branded campaign, but it wasn't performing nearly as well as it should have been.
After looking into things, we felt like they would be a perfect candidate for Google's "Target ROAS" automated bid strategy (to learn more about automated bid strategies and how to use them, check out this article).
We talked things over with the client and identified what ROAS we wanted to hit with this ad campaign. Then, we simply told Google what ROAS to shoot for and switched on automated bidding.
Within a couple of weeks, the results were obvious.

The client's return-on-ad-spend jumped from 2.2x to 4.03x. But that didn't happen at the expense of revenue. Instead, revenue actually increased by 414%!
Of course, automated bid strategies aren't a silver bullet for marketing. They're great for some campaigns…and terrible for others. But if you know when and where to use them, they can be a huge asset in your campaigns.
Structure Matters
Finally, it's important to remember that how you set up your campaigns can have a big impact on their performance. If your campaign structure focuses your budget on the wrong impressions, clicks or even products, you can waste a lot of money without realizing it.
That's exactly what was happening to the client we mentioned back at the beginning of this article.
When they first came to us, this client was struggling to grow their online presence. They were running ads on Google Shopping, but performance was…inconsistent, to say the least.
Some months, they would hit a ROAS of 4x. Other months, it was barely 1x. As a result, they were having a hard time seeing any real Google Shopping revenue growth.
Rebuilding Their Campaigns
To fix things, we built out a new Google Shopping campaign structure that focused their budget on their highest intent users. In addition, we increased their bids for all of their top products.
Once that was set up and starting to yield positive results, we began incrementally testing ads for new products and capitalizing on those that found traction.
Over time, this approach paid off in a big way.
Google Shopping revenue increased by a whopping 1,000% and ROAS stabilized at a solid 5.42x!

As you can probably imagine, this was game-changing for this client. Rebuilding and refocusing your campaigns isn't easy, but sometimes that's what it takes to get the results you need.
Conclusion
In our experience, almost any ecommerce business can do well on Google Ads. Some are a better fit for it than others, but if you set things up correctly, you can almost always make it work for you.
Most of the time, the problem businesses run into is that they either lack the time or expertise (or both) to really get things working properly. Even simple mistakes can limit your campaigns in big ways.
So, if you feel like you should be getting more out of your Google Shopping campaigns…you're probably right. With the right tweaks, you should be able to increase your Google Shopping revenue and get the results you deserve.
By the way, if you'd like to see what your campaigns are really capable of, why not let us take a look? We'd love to give you a complimentary audit and show you how we can help. Just let us know here or in the comments.
How have you increased Google Shopping revenue? Have any tips or tricks to share? Leave your thoughts in the comments below.