7 Signs That It's Time to Look for a New PPC Agency
by Ana Gotter • January 24, 2020
At their best, PPC agencies are a great way to help your brand reach new audiences, drive conversions, and scale using a combination of expertise, specialized software, and a heck of a lot of data.
At their worst (and, frankly, their most mediocre), PPC agencies suck up a lot of money, create weak campaigns that don't perform great and that chew up your brand's advertising budget. And at their very worst, they may do such a terrible job that they can actually turn your customers away with ads that can damage the credibility of your business.
Unfortunately, there's little to no barrier of entry for people who want to start up their own PPC companies, flooding the market with agencies that may be staffed with people wanting to earn high salaries but without the expertise to truly earn them. It can be difficult to sort out these agencies from the reliable ones who actually know what they're doing (though you should always check reviews online before signing contracts). As a result, sometimes great brands end up in the hands of shoddy PPC agencies.
If you're reading this post now, you may be one of them, or you may be wondering how to evaluate the agency that you just hired. The best thing you can do is keep an eye on the progress and the campaigns and to watch out for these 7 signs that it's time to look for a new PPC agency immediately.
1. Your ROI is Less Than Stellar
There are an endless number of goals that you may have for your ad campaigns. You may want to generate leads, build brand awareness, get video views, or drive sales. No matter what your goals are, though, you want to be able to see clear, measurable progress towards the goal, and you want to see positive ROI.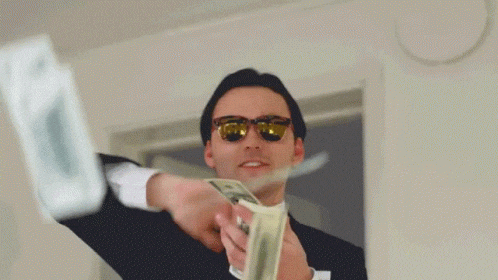 For full disclosure, it does take time to get everything up and running and to figure out the ins and outs of the campaigns. Each brand has unique challenges, with different ideal target keywords, audiences, strategies, and more. Testing periods are normal, but after a short period of time, you should start seeing progress quickly.
If you're actively losing major funds on ad spend even before you factor in the costs of hiring the PPC agency itself, it's likely time to look at a change, especially after the first few months for most industries. By then, retargeting campaigns should have been up and running to help you capture users who need a little more nurturing, and if you aren't seeing any progress, it may be time to look elsewhere.
2. The Transparency Isn't There
Some agencies are notorious for having a lack of transparency. This can come across as a lack of breakdown in the strategies they're using or exactly how the agency is optimizing your campaigns, which they may say is due to keeping their "trade secrets" proprietary. It may also show up as a fuzzy policy about pricing to the point where you aren't 100% sure of what you're paying for, or as a lack of reporting.
You're a paying client. The agency is working for you. You'd be furious if you were working with a financial advisor who wouldn't tell you exactly what they're doing with your money or why, so why would you accept it from a marketing agency? While they may not have exact answers outside of "our software suggested this optimization" or "this is what best practices dictate," you shouldn't ever feel like your agency is being anything less than 100% honest with you.
3. No One Can Explain the Strategy Behind the Actions
Here at Disruptive Advertising, we pride ourselves on being the very best in the field. Your account managers have an abundance of experience, education, and training that will allow them to deliver great results to your team.
Not all agencies work the same way. Plenty will hire entry-level marketers who may not have ever run a campaign in their life, teach them some best practices, and slap the "ad account manager" title next to their name. This allows them to keep their labor costs low and their own profits high.
When this is the case, there's typically a tell-tale sign: The account manager you're working with will likely be completely unable to explain the strategy they're using or why they're using it in a way that makes sense. They might seem a little confused or struggle to elaborate on why exactly this will work.
If no one can inform you why certain actions are being taken, it may be time to consider jumping ship. It may be a transparency issue (which still isn't okay), but it also might be a problem with incompetence.
4. The Campaigns and Strategies Don't Feel Personalized
Every brand is different. Your products and services are unique, and you're trying to target a specific audience niche. This means that even if a brand has a ton of experience in your industry, you still need ad campaigns and strategies that are personalized to your specific products, services, and goals.
https://giphy.com/gifs/clueless-alicia-silverstone-IdGJqh6gkVBcc
If the ad copy coming back your way feels too generic in a bad way—to the point where it could absolutely describe almost literally any of your other competitors—that's not a great sign. While plenty of PPC agencies take a formulaic approach to advertising, it's also essential to remember that creativity is an important part of the equation, too.
5. They Aren't Sending Regular Reports
Even if you yourself aren't particularly knowledgable about pay-per-click advertising, the PPC agency you're working with should still be sending you regular, transparent reports. They should also be more than happy to explain what those reports mean if you ask them to break it down for you.
There are plenty of agencies, unfortunately, that will just inform you that "things are working." They won't explain why, or even list any of the results—you're just expected to take them for their word, and if you don't know exactly what you're looking at, you're stuck.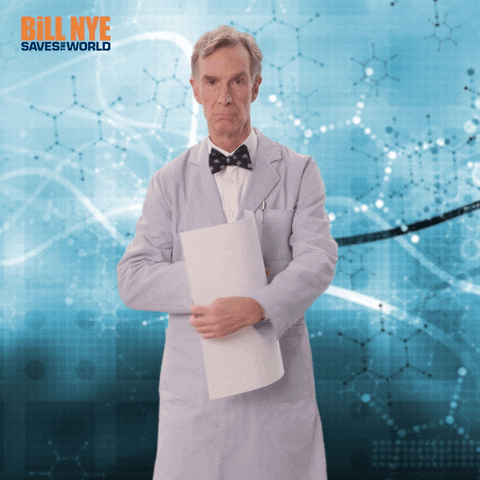 Ask the ad managers you're working with to explain why the results are good and what they mean for your brand. If you're unsure, you can request to see the data that goes into calculating ROI from your ad campaigns, allowing you to double-check that everything is in order.
6. Questionable Reviews Start Popping Up
This is a big one, and this frankly may be one of the biggest signs that it's time to look for a new PPC agency.
Because of that unfortunate no-barrier-of-entry issue within the industry, new agencies are popping up like daisies in spring at every turn. It's entirely possible, unfortunately, that if you're working with a newer agency that isn't all that great, it may take a little time for reviews to start popping up.
If, however, you do start seeing questionable reviews popping up, take those seriously, especially if you're not 100% satisfied with the agency you're working with. While there will almost certainly be some disgruntled customers even with the best agencies (and every business), you should see that the positive reviews outweigh the negatives.
7. The Quality of the Ads Are Suspect
Sometimes, this can be difficult to determine if you yourself aren't an expert, but other times it will be dead obvious, and it's not even about the results.
Are there grammatical errors in the ad campaigns, or misspelled words? Do they read like they might be written by a non-native speaker? Are they so overtly peppered with emojis that they look like spam?
These are all warning signs that the agency you're working with isn't doing a stellar job.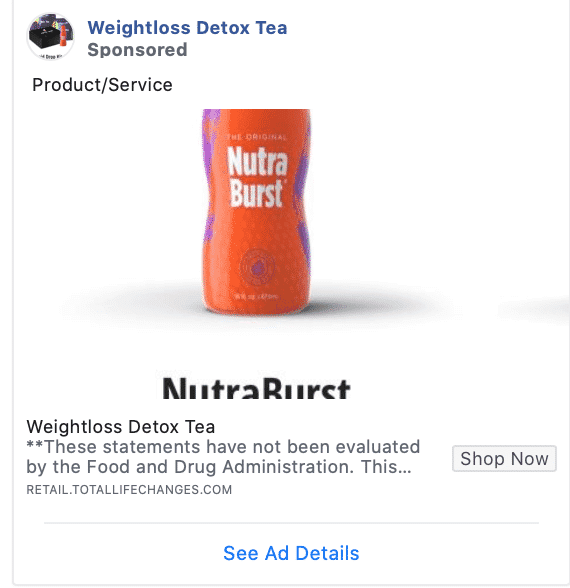 Another warning sign? The ads seem to be getting shot down by the PPC platforms for violating rules and guidelines. While some of this is normal (see Facebook's finicky system), consistently rejected ads aren't a great sign. They could signal inexperience or carelessness, and neither are great signs.
Remember that these ad campaigns are representing your brand and that they may be the first impression customers have of what you're doing. You need it to be great.
Conclusion
If any of these signs hit close to home, take a closer look at the working relationship you have with your PPC agency. And if multiple of these signs ring true, run (don't walk!) to the closest way out of that contract.
If you know the agency's work isn't working for you, consider walking away from the contract. If you signed a three-month deal for them to manage your campaigns and you're only one month in, go ahead and lose the two months if you can. It's better to be out two more months of agency compensation and still have your remaining ad spend that they'd have used (unless that was factored into the contract) than to lose it all.
Are you currently in the process of looking for a new PPC agency because you were less than thrilled with the one you're working with or recently left? Get in touch with us to see how we're different and what we can do for you.
What do you think? Do you agree with our 7 signs that it's time to look for a new PPC agency? Which one is the biggest red flag for you? Share your thoughts and questions in the comments below!